1 - 100 %
2 - 141
3 - 7Eye
4 - Abiliti™ Overnight
5 - Acculens
6 - ACUVUE
7 - ACUVUE Abiliti
8 - ACUVUE OASYS Max 1-Day Contact Lenses
9 - AD LIB
10 - AdePinto
11 - Adidas
12 - Adin Thomas
13 - Adrienne Vittadini
14 - Aero by Float Milan
15 - Aéropostale
16 - AHLEM
17 - Air Optix
18 - Air Optix Aqua
19 - Air Optix Colors
20 - Air Optix Multifocal
21 - Air Optix Night and Day
22 - AIR OPTIX plus HydraGlyde
23 - Airlock
24 - AKA
25 - AKONI
26 - Alain Mikli
27 - Alan J
28 - Alan J
29 - Alcon
30 - Alcon Air Optix
31 - Alden Optical
32 - Alexander Daas
33 - Alexander McQueen
34 - Alexandros Eyewear
35 - Alfred Sung
36 - ALIYA
37 - All Poets
38 - Alternative Eyewear
39 - Altius
40 - Alyson Magee
41 - AM Eyewear
42 - American Optical
43 - AmplEye
44 - Ana Hickmann Eyewear
45 - Andy Wolf
46 - Angels
47 - Anglo American
48 - Ann Taylor
49 - Anna Sui
50 - Anne & Valentin
51 - Anne Klein
52 - Arbor Eyewear
53 - Arbor Eyewear
54 - Aristar
55 - Armani Exchange
56 - ArmouRx
57 - Arnette
58 - Array
59 - Art Life
60 - Art optical
61 - Arthur Mendonça
62 - Article One
63 - Asahi-Lite
64 - Aspex
65 - Aspire
66 - Audace Lunettes
67 - Autoflex
68 - Avaira
69 - Avalon
70 - Avengers
71 - Avenue Eyewear
72 - Avulux
73 - Awear
74 - Aya
75 - Ba Sh
76 - Babiators
77 - Baby Banz
78 - Badgley Mischka
79 - BAJIO
80 - Balenciaga
81 - Balmain Paris
82 - BAM
83 - Banana Republic
84 - Barton Perreira
85 - Baus Eyewear
86 - Bausch + Lomb
87 - BCBG
88 - Beaver Canoe
89 - BEBE
90 - Bellinger
91 - Belotero
92 - Ben Sherman
93 - Bendy Flex
94 - Bertelli
95 - Betsey Johnson
96 - Bevel
97 - Biggu
98 - Bio True One Day
99 - Biofinity
100 - BIOFINITY FAMILY
101 - Biofinity Multifocal
102 - BioTrue Dailies
103 - Blac
104 - Blackfin
105 - Blake Kuwahara
106 - BLANC
107 - Blanchard
108 - Blephagel
109 - BLi
110 - Blink Moisturizing Contacts
111 - Blink Moisturizing Drops
112 - Blink Moisturizing Gel
113 - Bliss Eyewear
114 - Bloom Optics
115 - Bloomdale
116 - Blu Tech Lenses
117 - Blue Ribbon
118 - BMW
119 - Bo-Optik
120 - Bob Sdrunk
121 - Bobbi Brown
122 - Bolle
123 - Bon Vivant
124 - Bongo
125 - Born in Brooklyn
126 - BOSS
127 - Boston Lenses and Products
128 - Bottega Veneta
129 - Boucheron
130 - Bourgeois
131 - BOZ
132 - Brendel
133 - Brett Eyewear
134 - Brillen Eyes: Ella
135 - Brioni
136 - Brooks Brothers
137 - Buffalo
138 - Burberry
139 - BVG
140 - BVLGARI
141 - C-ZONE
142 - Café by SD EYES
143 - Callaway
144 - Calvin Klein
145 - Candies
146 - Cardinal
147 - Carerra
148 - Cargo
149 - Carin
150 - Carin – Eye Lab
151 - Carisma
152 - Carolina Herrera
153 - Caroline Abram
154 - Carrera
155 - Carter Bond
156 - Cartier
157 - Casablanca
158 - Catch London
159 - Catherine de Medici
160 - Catherine Deneuve
161 - Catimini
162 - Caviar
163 - Cazal
164 - celine
165 - Centennial
166 - Champion
167 - Chanel
168 - Chanel
169 - Charmant
170 - Charmossas
171 - Chemistrie Sun
172 - Chesterfield
173 - Chesterfield
174 - Chick
175 - Chloé
176 - Choice
177 - Chopard
178 - Christian Lacroix
179 - Christie's
180 - Chroma
181 - Chrome Hearts
182 - CIBA
183 - Cinzia
184 - Clariti 1-Day
185 - Classique
186 - Club Level Designs
187 - Coach
188 - Coco and Breezy
189 - Coco Song
190 - Cocoons
191 - Cogan
192 - Colcci Eyewear
193 - Cole Haan
194 - Columbia
195 - Converse
196 - Cooper – Frequency 55
197 - Cooper Biofinity
198 - Cooper Biomedics
199 - Cooper Clariti
200 - CooperVision
201 - CooperVision Misight
202 - CooperVision Proclear
203 - COS
204 - Cosmopolitan
205 - Costa del Mar
206 - Covergirl
207 - Crizal Lenses
208 - Crush Eyewear
209 - Cruz
210 - Cube
211 - Cutler and Gross
212 - CVO Eyewear
213 - D I F F Charitable Eyewear
214 - D|R Lenses
215 - Da Vinci
216 - Dailies Aqua Comfort Plus
217 - Dailies Brand Lenses
218 - Dailies Total 1
219 - Dailies Total 1
220 - Dana Buchman
221 - Dandys
222 - Danny Gokey
223 - David Beckham
224 - David Beckham Eyewear
225 - David Benjamin
226 - David Spencer
227 - db4k
228 - De Stijl
229 - Define
230 - Demi + Dash
231 - Derapage
232 - Derek Lam
233 - Di Vittore
234 - Dick Moby
235 - Diesel
236 - DIFF Eyewear
237 - Digital Eye Lab
238 - Digital Lens Solutions
239 - Dilem
240 - Dilli Dalli
241 - Dillon Optics
242 - Dior
243 - Disney
244 - DITA
245 - Diva
246 - DKNY
247 - Dolabany Eyewear
248 - Dom Vetro
249 - Dosuno Eyewear
250 - Dragon
251 - Draper James
252 - Draper James
253 - Ducks Unlimited
254 - Dutz
255 - DVF
256 - EasyClip
257 - EasyTwist
258 - eco
259 - Eddie Bauer
260 - Eight to Eighty Eyewear
261 - Elan
262 - Elasta
263 - Elements
264 - ELEVENPARIS
265 - Elizabeth Arden
266 - Ella and Maxx
267 - Elle
268 - Ellen Tracy
269 - Elliott Ives
270 - Emmeline
271 - Emmeline
272 - Emporio Armani
273 - Enchroma
274 - Encore
275 - English Laundry
276 - Enhance
277 - Entourage of 7
278 - Erin's World
279 - Erkers
280 - Ermenegildo Zegna
281 - Ernest Hemingway
282 - Escada
283 - Escape
284 - Eschenbach
285 - Espirit
286 - Esquire Eyewear
287 - Essedue
288 - Essel Eyewear
289 - Essential
290 - Essilor
291 - Essilor Stellest
292 - Est. 1996
293 - Été Lunettes
294 - Ethnicity
295 - Etnia Barcelona
296 - Etro
297 - Euroflex
298 - Europa Eyewear
299 - Evatik
300 - Exalto
301 - Extreme H20
302 - Eyebobs
303 - Eyefunc
304 - Eyelet
305 - Eyenigma
306 - EyeOs
307 - Eyeris
308 - EYERIS
309 - EYERIS
310 - Eyes of Faith
311 - Eyesafe
312 - Eyetical
313 - EYEVAN
314 - Eyewear by ROI
315 - Eyezen Digital Lenses
316 - Fabulous Fanny's
317 - Fabulous Fanny's NYC
318 - Face A Face
319 - Faconnable
320 - Faconnable Kids
321 - Faniel
322 - Fatheadz
323 - FEB31st
324 - Fendi
325 - FHONE
326 - Fiction
327 - FILA Eyewear
328 - Fisher Price
329 - Fitson
330 - Flair
331 - Flexon
332 - Float
333 - For Art's Sake
334 - Forall
335 - Fossil
336 - Francis Klein
337 - Francois Pinton
338 - Fred
339 - Frederic Beausoleil
340 - FreshLook Color Contacts
341 - Freudenhaus
342 - Frost
343 - Funoogles
344 - Furla
345 - FYSH
346 - Gant
347 - Gant Sun
348 - Garrett Leight
349 - Gazal Eyewear
350 - GB+
351 - Geek Eyewear
352 - Genesis
353 - Geoffrey Beene
354 - Georges et Phina
355 - Gigi Barcelona
356 - Giorgio Armani
357 - Giorgio Valmassoi
358 - Gisselle
359 - Givenchy
360 - Gizmo
361 - Glacee
362 - Glare
363 - Glen Lane
364 - Glossi
365 - Gold & Wood
366 - Goliath
367 - goodr
368 - Gothika Contact Lenses
369 - Gotti
370 - GP Specialists
371 - Grace
372 - Grace Eyewear
373 - Grayson
374 - Greg Norman
375 - Gridiron
376 - Gucci
377 - Guess
378 - Guess Marciano
379 - Gunnar
380 - GX
381 - Hackett
382 - Hapter
383 - Harley Davidson
384 - Harry Larys
385 - HEAD
386 - Headlines
387 - Helium
388 - Hello Kitty
389 - Henau
390 - Henry Jullien
391 - Heritage by Colors in Optics
392 - Hilary Radley
393 - Hilco Vision
394 - Hoffman Horn
395 - Hoorsenbuhs
396 - Hoya
397 - Hugo
398 - Hugo Boss
399 - Humphrey
400 - Hyabak
401 - I Man Eyewear
402 - I-med i-drop pur
403 - I-med i-drop pur gel
404 - I-med i-sol preservative free drops
405 - I-Med The I-PEN Tear Osmolarity System
406 - IC Berlin
407 - Ice Cream
408 - ID Lifestyle 2
409 - iGreen
410 - Illa
411 - ILLA
412 - Image Cafe
413 - Imago
414 - InD
415 - InFace
416 - Innotec
417 - Interface Eyewear
418 - Invu Sun
419 - IOT
420 - Ipoyo
421 - Isaac Mizrahi
422 - Issy and LA
423 - Italee
424 - Italia Independent
425 - ItalicaEs
426 - iTouch
427 - IWearForAll
428 - Iyoko Inyake
429 - Izod
430 - Izumi
431 - J.F. Rey
432 - Jacadi
433 - Jacques Durand
434 - Jacques Marie Mage
435 - Jaguar
436 - Jalapenos
437 - Jean Reno
438 - Jessica McClintock
439 - Jhane Barnes
440 - Jill Stuart
441 - Jimmy Choo
442 - Jimmy Crystal
443 - Joe
444 - Johann von Goisern
445 - John Lennon
446 - John Varvatos
447 - Johnson and Johnson
448 - Jonas Paul
449 - Jonathan Adler
450 - Jonathan Cate Inc.
451 - Jonathan Paul Fitovers
452 - Jones New York
453 - Jono Hennessy
454 - Jordan
455 - Joseph Abboud
456 - Jubilee
457 - Judith Leiber
458 - Juicy Couture
459 - Julbo
460 - Jungle Animals
461 - Jungle Eyewear
462 - Jungle Juniors
463 - Just Cavalli
464 - Juvederm
465 - K'nex
466 - Kadore
467 - Kaenon
468 - KALA
469 - KALEOS
470 - KameManNen
471 - KANEKO
472 - Kaos
473 - Karun Eyewear
474 - Kate Spade
475 - Kate Young
476 - Kazoku Lunettes
477 - Kazuo Kawasaki
478 - Kendall and Kylie
479 - Kenneth Cole
480 - Kensie Eyewear
481 - Kensie Girl
482 - Kerasoft
483 - Kids Bright Eyes
484 - Kids Dots
485 - Kieselstein cord
486 - Kilsgaard
487 - Kilter
488 - King Size
489 - Kingsley Eyewear
490 - Kingsley Rowe
491 - Kio Yamoto
492 - Kirk and Kirk
493 - Kliik
494 - Koali
495 - KODAK Lens
496 - Krave
497 - KREWE
498 - Kuboraum
499 - Kuno Qvist
500 - LA Eyeworks
501 - LA LOOP
502 - La Matta
503 - Lacoste
504 - Lacoste Kids
505 - Lafont
506 - Lamarca
507 - LAMB
508 - Lanctot
509 - Lapima
510 - Lara D
511 - Latisse RX
512 - Laura Biagiotti
513 - LE PARC
514 - Leader
515 - Legre
516 - Leisure Society
517 - Lenton & Rusby
518 - Leon Max
519 - Lerocher New York
520 - LGR
521 - Liberty Sport
522 - Life is Good
523 - Life Italia Kids
524 - Lightec
525 - Lily Pultizer
526 - Linda Farrow
527 - Lindberg
528 - Line Art
529 - Linea Roma
530 - Little Paul & Joe
531 - Liu Jo
532 - Liu Jo
533 - Live Eyewear
534 - Liz Claiborne
535 - Loch
536 - London Fog
537 - Longchamp
538 - Look
539 - Lookocchiali
540 - lool
541 - Loree Rodkin
542 - LOTOS
543 - Louise-Lorraine
544 - LouisLuso
545 - lowercase
546 - LPLR Eyewear
547 - Lucas de Staël
548 - Lucky
549 - Lucyd
550 - Lui Jo
551 - Lulu Guiness
552 - Lumineye
553 - Lunetterie Generale
554 - Lunor
555 - Luxottica
556 - Mad in Italy
557 - Maho
558 - Manomos
559 - Marc by Marc Jacobs
560 - Marc Ecko
561 - Marc Jacobs
562 - Marc O Polo
563 - Marcel Wender
564 - Marchon
565 - Marciano
566 - Marcolin
567 - Marie Claire
568 - Marilyn Monroe
569 - Marius Morel 1880
570 - Marni
571 - Martin & Martin
572 - masahiromaruyama
573 - Masunaga
574 - Matador
575 - Match
576 - Matsuda
577 - Mattisse
578 - Mauboussin
579 - Maui Jim
580 - Max Mara
581 - McAllister
582 - McCray Optical
583 - MCM
584 - MD1888
585 - MDX Manhattan
586 - Mediflex Elite 1 Day
587 - Members Only
588 - Menicon
589 - Menizzi
590 - Menrad
591 - Metro Optics
592 - Metrospec
593 - Mexx
594 - Michael Adams
595 - Michael Kors
596 - Michael Ryen
597 - Milano
598 - Milo & Me
599 - Mini V
600 - Minimize
601 - Miraflex
602 - Miru 1month Menicon
603 - MiSight
604 - Missoni
605 - Miu Miu
606 - Miyagi Eyewear
607 - MiyoSmart
608 - Mizyake Couture
609 - MO
610 - Modern Optical
611 - MODO
612 - Modz Kids
613 - Moi!
614 - Moleskine
615 - Moncler
616 - Monoqool
617 - Monte Blanc
618 - MoonLens
619 - Morel
620 - Morel Azur
621 - Morgenthal Frederics
622 - Mormaii Eyewear
623 - Moschino
624 - Moscot
625 - Mr. Leight
626 - Munic
627 - MyDay
628 - MyDay 1-Day
629 - MYKC
630 - Mykita
631 - MyoVision
632 - Nadya Toto
633 - Nannini
634 - Nano
635 - Nano Vista
636 - NAONED
637 - Nat & Coco
638 - Nat & Coco (broken)
639 - Nathalie Blanc
640 - Native Ken
641 - NaturalVue
642 - Nature Eyes
643 - Nautica
644 - Neubau
645 - neurolens
646 - New Balance
647 - Nickelodeon Paw Patrol
648 - Nicole Miller
649 - NIFTIES
650 - Nike
651 - Nikon
652 - Nina Ricci
653 - NinaMur
654 - Nine
655 - Nine West
656 - Nissel
657 - Nomad
658 - Nordic
659 - Nouveau Eyewear
660 - NW 77th
661 - NW77th
662 - NxT Eyewear
663 - NYE
664 - O and X New York
665 - O-SIX
666 - OAK NYC
667 - Oakley
668 - OAKLEY YOUTH
669 - Oasys 1 Day MAX
670 - Occhiali
671 - Ocean
672 - Ocean Pacific
673 - Ocean Pacific
674 - OGA
675 - OGI
676 - OGI Kids
677 - OIO
678 - Oliver Eyewear
679 - Oliver Goldsmith
680 - Oliver Peoples
681 - One Sun
682 - Onefit MED
683 - OnGuard
684 - Onirico
685 - Onirico
686 - OnO Optical
687 - OP West
688 - Opal
689 - Opti-Free
690 - Optik K&R
691 - Optiman Group
692 - Orgreen
693 - Original Penguin
694 - Orion Vision Group
695 - OTP
696 - Ottica Venetta
697 - Outspoken
698 - Over Macha
699 - OVVO Optics
700 - OWP
701 - Oxibis
702 - Panabo
703 - Paolo Rossini
704 - Paradigm
705 - Paradox
706 - Paragon
707 - Pascale
708 - Paul and Joe
709 - Paul Smith
710 - PCA Skin
711 - Pentax
712 - Pepe Jeans
713 - Perfect Optical
714 - Perry Ellis
715 - Persol
716 - Persona
717 - Peter Coombs
718 - PFB
719 - Philipp Plein
720 - Philippe V
721 - Phillip Lim
722 - PhotoFusion
723 - Piko
724 - Plastic Plus
725 - Playmobil
726 - Plein Les Mirettes
727 - Plume Paris
728 - Polaroid
729 - Police
730 - Police Ophthalmic
731 - Polo Ralph Lauren
732 - Polyvue HD
733 - Pomellato
734 - Porsche Design
735 - Prada
736 - Prada Linea Rossa
737 - Prada Sport
738 - Prairie Ophthalmics
739 - Precision
740 - Precision 1
741 - PreserVision AREDS 2 Formula Supplements
742 - PreserVision Omega-3 Formula Supplements
743 - Prisme Optical
744 - PROCLEAR 1 DAY
745 - PROCLEAR FAMILY
746 - Prodesign Denmark
747 - Progear
748 - Progear Vision
749 - Pucci
750 - Puma
751 - Pure Eyewear
752 - Pussy Galore
753 - PZ Optics
754 - qt-pie
755 - Rachel Roy
756 - Radiesse
757 - Raen
758 - Rafaella
759 - Rag and Bone
760 - Rain City Eyewear
761 - Rain City Eyewear
762 - Ralph Lauren
763 - Rampage
764 - Randolph Ranger
765 - rapp
766 - Ray-Ban
767 - Re-Nu
768 - Reactive
769 - Real Shades
770 - RealTree
771 - Rebecca Minkoff
772 - Rebel
773 - RecSpecs
774 - Red Bull
775 - Red Rose
776 - redele
777 - Reptile Sun
778 - Res Rei
779 - Respec
780 - Restasis RX
781 - Retro Superfuture
782 - RetroSpecs
783 - Revanesse Versa
784 - Revo
785 - Rex Specs
786 - Reykjavik Eyes
787 - Rigards
788 - Rigid Gas Permeable
789 - Rio Ray
790 - Rip Curl
791 - Riverside Opticalab Group
792 - Riviera
793 - Robert Graham
794 - Robert Marc
795 - Roberto Cavalli
796 - Rodenstock
797 - Roger Eye Design
798 - ROLF Spectacles
799 - Romeo Gigli
800 - Roots
801 - ROSE K
802 - RoShambo
803 - Round10
804 - Rowdy Gentelmen
805 - Ruby X
806 - Rudy Project
807 - Runway Couture
808 - Ryders Eyewear
809 - Rye and Lye
810 - Sabine Be
811 - Safari
812 - Safilo
813 - Saint Laurent
814 - Saks Fifth Avenue
815 - Salt
816 - Salt Life
817 - Saluki
818 - Salvatore Ferragamo
819 - Sama
820 - Sandro
821 - Sarah Pacini
822 - Savannah
823 - Savant Scholar
824 - Savvy
825 - Say-Oh
826 - Scandinavian Eyewear
827 - Scott Harris
828 - Scott Harris Vintage
829 - Sean John
830 - Seiko
831 - Selima Optique
832 - Seraphin
833 - Seraphin Shimmer
834 - Serengeti
835 - Seven.Five
836 - Seventy One
837 - Sferoflex
838 - Shadowclip
839 - Shamballa
840 - Shamir
841 - Shamir Autograph Intelligence
842 - SHAUNS
843 - Shaw Lenses
844 - Shilling
845 - Shinola
846 - Shore
847 - Shuron
848 - Shwood
849 - Silhouette
850 - Silvian Heach
851 - Skaga
852 - Skechers
853 - Sky Eyewear
854 - SLR Eyewear
855 - SmartLife Individual Lenses
856 - Smith Optics
857 - SocialEyes
858 - Softlens Dailies
859 - Soho
860 - Solaire
861 - Solo Bambini
862 - Sophia Loren
863 - SORA
864 - Sospiri
865 - Special Eyes
866 - Specs of Wood
867 - Specsy
868 - Spectacle EYEworks
869 - Sperry
870 - SPEXWAX
871 - Spine
872 - Spinoza
873 - Spy Optics
874 - Spyder
875 - St. Moritz
876 - Staag
877 - Stacy Adams
878 - STAR WARS
879 - Starck
880 - State Eyewear
881 - Stella McCartney Eyewear
882 - Stepper
883 - Stetson
884 - Steve Madden
885 - Summit ECP IQ
886 - Sun Trends
887 - Suncloud
888 - Sunglass Cove
889 - SunSync
890 - Superflex
891 - Superflex Kids
892 - SWANS
893 - Swarovski
894 - Swing
895 - Swissflex
896 - Switch
897 - Sync
898 - SynergEyes
899 - Systane Balance
900 - Systane Eyelid Cleansing Wipes
901 - Systane Ointment
902 - Systane Omega 3 Supplements
903 - Systane Ultra High Performance
904 - Systane Ultra Hydration
905 - T Henri
906 - Tact
907 - Tag Heuer
908 - Takumi
909 - Talex
910 - TALLA EYEWEAR
911 - TAPOUT
912 - Tarian
913 - Tartine et Chocolat
914 - TAVAT Eyewear
915 - TaylorsEyes
916 - TC Charton
917 - Techshield
918 - Ted Baker
919 - Teka
920 - test
921 - Tete a Lunettes
922 - Thealoz
923 - Theo
924 - Thierry Lasry
925 - Thom Browne
926 - Tiffany
927 - Timberland
928 - Timex TMX
929 - Titan Flex
930 - Titeuf
931 - Titmus
932 - TLG
933 - TMX Kids
934 - Todd Lais
935 - Todd Rogers
936 - Tokado
937 - Tokura Flex
938 - Tokyo Bay
939 - Tom Davies
940 - Tom Ford
941 - Tomato Glasses
942 - Tommy Hilfiger
943 - Tomoni
944 - Toms
945 - Tony Hawk
946 - Top Look
947 - Topology
948 - Tory Burch
949 - Total 1
950 - Total 1
951 - TOTAL 1 DAY FAMILY
952 - Total 30
953 - Total1 for Astigmatism
954 - Total1 Multifocal
955 - Total1 Sphere
956 - Traction Productions
957 - Transformers
958 - Transitions
959 - Tree Spectacles
960 - Tres Jolie
961 - Trina Turk
962 - TruForm
963 - Trussardi
964 - Tulipe Noire
965 - Tumi
966 - Tura
967 - Tura by Lara Spencer
968 - Turboflex
969 - Tuscany Eyewear
970 - ULTRA 1 DAY
971 - Ultra Multi-Focal
972 - Ultra Multifocal
973 - Under Armour
974 - Unilens
975 - Unique Design Milano
976 - Urband
977 - US Optical
978 - uvex
979 - Valentino
980 - Valerie Spencer
981 - Valley Contax
982 - Valmax
983 - Vanni
984 - Väri
985 - Varilux
986 - Varilux Comfort Max
987 - Varilux Comfort Max
988 - Varilux Digitime
989 - Varilux Physio
990 - Varilux Physio W3+
991 - Varilux Progressive
992 - Varilux X Series
993 - Vera Bradley
994 - Vera Wang
995 - Vernon Gantry
996 - Veronika Wildgruber
997 - Versace
998 - VERSPORT
999 - Very French Gangsters
1000 - VIA SPIGA
1001 - Vicomte A
1002 - Victor Glemaud
1003 - Victoria Beckham
1004 - Victoria Secret
1005 - Victoria Secret PINK
1006 - Vinyl Factory
1007 - Vinylize
1008 - Viscon
1009 - Vision Avenue
1010 - Vision Works
1011 - Visionary Optics
1012 - Visioneering Technologies Inc.
1013 - Visiostyle
1014 - Vistakon
1015 - Vistana
1016 - Vitalux AREDS 2 Multivitamin
1017 - Vitalux AREDS 2 Multivitamin (Chewable)
1018 - Viva Collection
1019 - Vivian Morgan
1020 - Vivid
1021 - Vivid Kids
1022 - Vogue
1023 - Volte Face
1024 - Von Arkel
1025 - Vonzipper
1026 - VSP Unity
1027 - VSP Via
1028 - VTI
1029 - Vuarnet
1030 - Vue
1031 - Vue by Alternative Eyewear
1032 - Vue DC
1033 - Walman
1034 - Wave Contacts
1035 - WeeStyle
1036 - WestGroupe
1037 - WEWE
1038 - Wildflower
1039 - Wildwood Eyewear
1040 - Wiley X
1041 - William Morris London
1042 - William Rast
1043 - Willow Mae
1044 - Wired
1045 - Wolf Eyewear
1046 - Woodys
1047 - Woow Eyewear
1048 - X Games
1049 - X-CEL
1050 - X-Ide
1051 - Xavier Garcia
1052 - XIT
1053 - Xperio Polarized
1054 - XXL Eyewear
1055 - Y Concept
1056 - Yalea
1057 - Yellows Plus
1058 - You S
1059 - Younger Optics
1060 - Youpi
1061 - Yuichi Toyama
1062 - Yves Saint Laurent
1063 - Zac Posen
1064 - Zeal
1065 - ZEISS
1066 - Zen
1067 - Zen Barcelona
1068 - Zenka
1069 - Zenlens
1070 - Zero G
1071 - Ziena
1072 - Ziena Eyewear
1073 - ZIG Eyewear
1074 - Ziggy
1075 - ZIVAH
1076 - Zoobug
1077 - Zuma Rock

Click to filter by Product Type: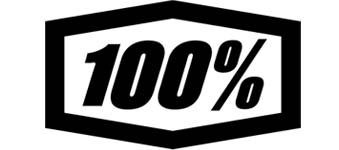 100 %
The roots of the 100% brand date back to the early 1980's when the popular logo graced the factory racing equipment of the biggest names in motocross. Today, as the brand's awareness grows again in Motocross, on Downhill slopes, and BMX tracks, 100% is inspiring a whole new generation of racers.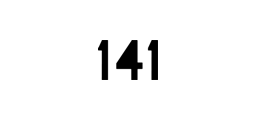 141
141 is more than just a name; it's a mission. Every time you purchase a stylish pair of 141 frames, they'll donate a pair to someone in need. One-for-one. These gorgeous frames come in a variety of classic styles with some fun, fresh colors.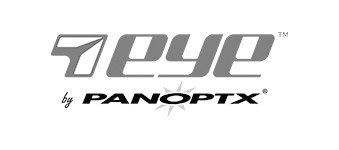 7Eye
7eye is dedicated to superior eye care and cutting-edge color management, delivering the 7 colors of the visible spectrum with unprecedented clarity, so you have the freedom to do what you love.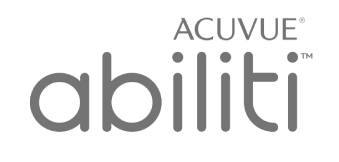 Abiliti™ Overnight
Kids can enjoy glasses-free days with Abiliti Overnight. These FDA-approved orthokeratology contact lenses are worn during sleep to help slow myopia progression and give clear vision during the day by reshaping the cornea at night.
Abiliti Overnight lenses are fit to each patient's unique eyes for safety and comfort.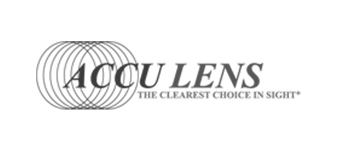 Acculens
Acculens contact lenses sit at the intersection of extraordinary comfort and consistently crisp vision. With scleral lenses, multifocal lenses, and more, Acculens is here help you find an easy-to-wear solution that suits your needs.

ACUVUE
The options are nearly endless when it comes to ACUVUE® brand contact lenses – the #1 contact lens brand in the world. Long-lasting comfort and clear vision can be yours with a contact lens in the ACUVUE® brand family.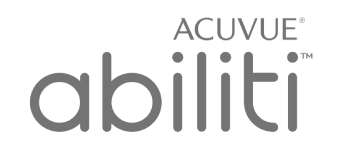 ACUVUE Abiliti
Say hello to Abiliti 1-Day lenses, a daily disposable silicone hydrogel lens for myopia management. The soft lenses are designed for kids' eyes and easy handling. The RingBoost technology helps slow eye growth while supporting your child's vision.
Abiliti lenses aim to support your child's active lifestyle while reducing myopia progression for better eye health.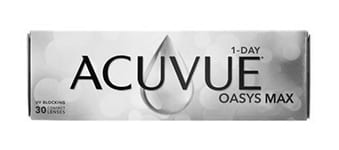 ACUVUE OASYS Max 1-Day Contact Lenses
ACUVUE OASYS Max 1-Day Contact Lenses use TearStable™ Technology to lock in moisture for all-day comfort. But they also go above and beyond to protect your eyes. They feature an OptiBlue™ Light Filter that blocks 60% of blue-violet light and a UV filter that blocks 99.9% of UVA and 100% of UVB rays—the highest level of blue light and UV blocking capabilities in a contact lens.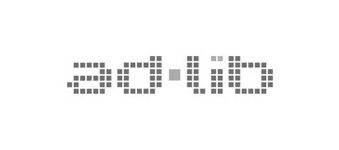 AD LIB
The AD-LIB eyewear collection draws its inspiration from the latest in fashion, sport, and technology trends. Designed with lifestyle-conscious urban men and women in mind, AD-LIB frames are a harmonious blend of comfort, quality, and style.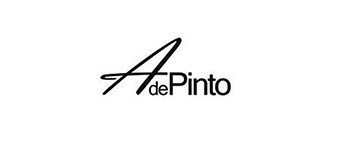 AdePinto
Torontonian Arielle de Pinto's eclectic jewellery is the inspiration behind AdePinto frames. Her artisanal approach to eyewear fashion and design is evident in the
incredibly
unique styles seen throughout the AdePinto eyeglass frame collection.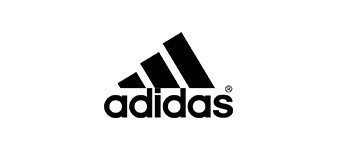 Adidas
Stylish affordable frames for both men and women. Built with that iconic Adidas design, these sunglasses exude performance and have a sporty flair to them. Superior technology focusing on providing a huge field of vision will leave you wondering why other brands are still around.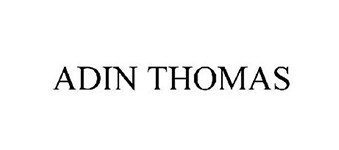 Adin Thomas
Style has to keep up, not hold us back. Adin Thomas believes eyewear should be adventurous yet wearable. Designed to be accessible to all, Adin Thomas styles range from trendy to traditional with a frame to fit every face.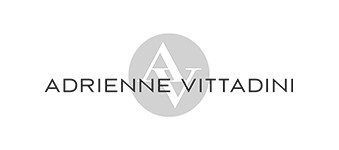 Adrienne Vittadini
Chic, feminine offerings that don't sacrifice quality or price. A win-win for any woman looking to make a choice in frame that's out of the ordinary. Sophisticated stylings with a range from oval to cat-eye fusion designs give confidence with a splash of youthful attitude to any wearer.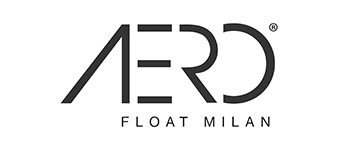 Aero by Float Milan
Aero by Float Milan is all about weightless comfort and effortless style. These remarkably light frames use click and twist screwless hinge technology and are completely hypoallergenic. With all the latest shapes and colours, Aero by Float Milan sits at the intersection of fashion and function.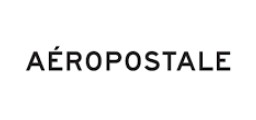 Aéropostale
Aéropostale is a specialty retailer of high-quality denim and fashion basics offered at compelling values in an innovative and exciting store environment. Through the brand's Oneness ethos, Aéropostale embraces acceptance, empathy and respect to promote a sense of unity.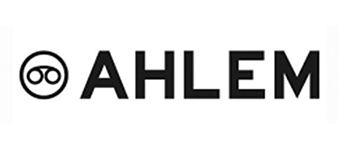 AHLEM
AHLEM was launched in 2014 by Parisian-born, Los Angeles-based designer, Ahlem Manai-Platt. Inspired by the architecture, energy, and effortlessly undone éclat of the people of Paris, AHLEM is an ongoing exploration of eyewear that wonderfully mingles the understated elegance of Parisian style with the laidback nature of Venice Beach.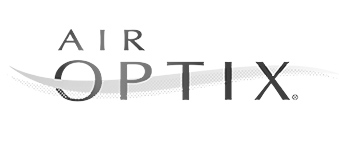 Air Optix
Utilizing silicon hydrogel technology, Air Optix contact lenses are well known for comfort and oxygen permeability. They are available in a variety of prescriptions and varieties, including toric lenses.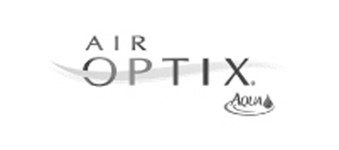 Air Optix Aqua
AIR OPTIX® AQUA contact lenses have a unique, ultra-smooth surface technology that creates a protective layer of moisture at the surface and resists irritating deposits.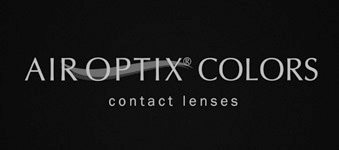 Air Optix Colors
AIR OPTIX COLORS offers a wide variety of colors, from subtle to vibrant effects. You will enjoy the stunning colors while feeling comfortable with their smooth surface technology.  Every pair is breathable, which allows for healthy-looking eyes, whether with or without vision correction.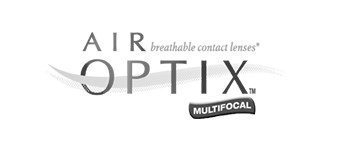 Air Optix Multifocal
Offering a range of prescription strengths, and smooth transitions across all distances near and far, Air Optix's Multifocal lens provides one of the best experiences for anyone that needs a one month disposable. Quality, comfort, and the option to wear for seven continuous days make these an ideal option for those near or farsighted.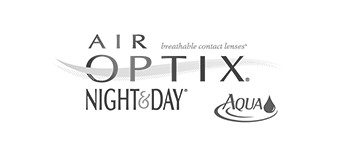 Air Optix Night and Day
Those with busy and active lifestyles don't have time to take out their lenses for routine cleaning. The one-month disposable lenses from Air Optix give excellent day and night vision and allow some users to even sleep in them. Their unique Aqua moisture system reduces dryness and gives a higher quality of vision to the wearer.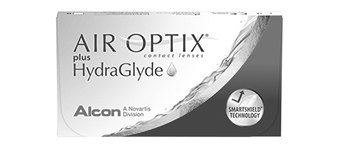 AIR OPTIX plus HydraGlyde
AIR OPTIX® plus HydraGlyde ® contact lenses bring together two advanced technologies designed to provide longer-lasting lens surface moisture‡ and deposit protection.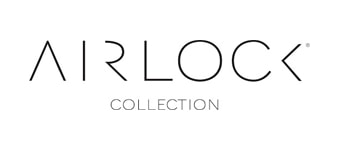 Airlock
Marchon introduced the cutting edge Airlock Collection in 2001. Their minimalistic styling is paired with a contemporary twist and offers a wide array of colors, materials, and shapes for both men and women.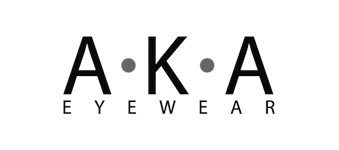 AKA
AKA eyeglasses are specially designed for women. Built strong and stylish!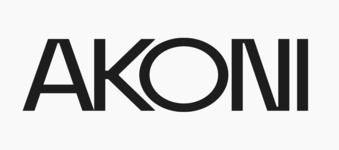 AKONI
With meticulous detailing, Akoni styles exude elegance and uniqueness, reflecting the brand's signature. Drawing inspiration from heirlooms like luxury wristwatches and writing instruments, the Akoni collection blends modern materials, craftsmanship, and technology to embody their intelligent luxury DNA.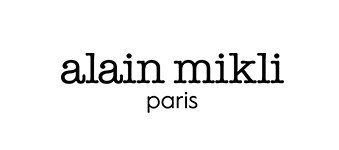 Alain Mikli
Provocative and energetic colors paired with innovative designs, the Alain Mikli eyewear collection is known to turn heads. From Elton John to Kanye West, this luxurious line of fashion eyewear has something for everyone.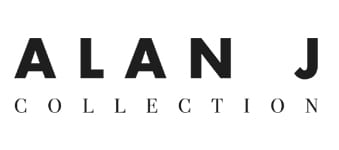 Alan J
Elevate your style with Alan J and discover eyewear that combines fashion, quality, and comfort. Every Alan J frame is handcrafted by a team of skilled artisans in their Illinois factory with globally sourced components. With a wide range of frames, Alan J offers the perfect blend of fashion-forward designs and exceptional quality.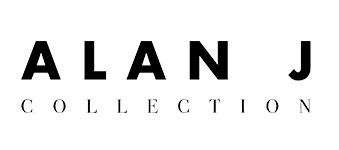 Alan J
Alan J is a high-end men's frame company proudly made in the United States. Each pair of frames is expertly handcrafted by expert craftsmen using high-quality materials. Their frames effortlessly combine classical and modern elements with rich colors and textures to create unique products to suit your unique style. Find your pair of Alan J frames today.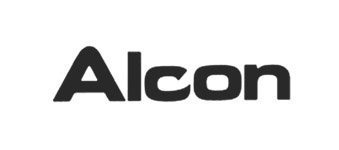 Alcon
Alcon has one mission: to provide innovative products that enhance quality of life by helping people see better. Alcon is and uniquely poised to serve every contact lens wearer by addressing the full life cycle of their needs. Designed in the USA.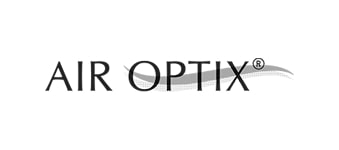 Alcon Air Optix
The AIR OPTIX® family of breathable contact lenses lets you focus on your life, not your contact lenses. They provide clear vision and consistent comfort††. Plus, the monthly replacement schedule is easy to remember.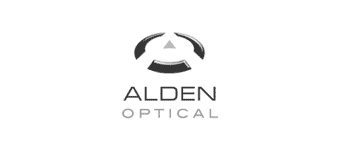 Alden Optical
At Alden Optical, our custom and specialty contact lenses are more than made to order. They're made to measure up to the incredibly high standards of the world's most demanding contact lens specialists.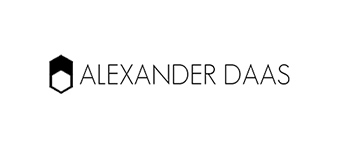 Alexander Daas
Glasses should fit your bridge, showcase your eyes, and enhance both your looks and your vision. Alexander Daas brings back old school optical principles with a thoughtful and intentional collection. Each Alexander Daas frame is designed with a real face and constructed with actual glasses wearers in mind – made for real people and thoughtfully created by hand.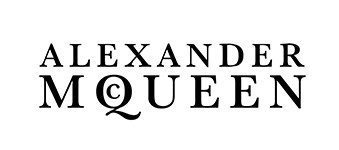 Alexander McQueen
Sunglasses for men and women that display unmistakable British sophistication. This British boutique brand is known for pioneering styles without sacrificing everyday wearability.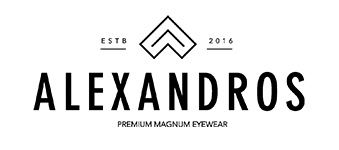 Alexandros Eyewear
A minority-owned lifestyle brand, Alexandros Eyewear provides fashionable, magnum-size frames for consumers that struggle to find designer frames in their size. The brand's frames are produced and hand made in Greece.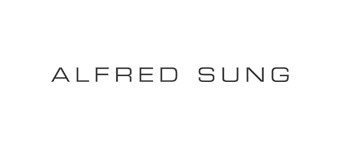 Alfred Sung
Clean, classic, Canadian. Alfred Sung means top quality eyewear, with thoughtful and emotional design while remaining practical and authentic. Thirty-five years of aesthetic mastery has brought Alfred Sung eyewear to the pinnacle of style, with frames handcrafted in Italy and Japan. Available only at select optometrist offices that are individually selected by Alfred Sung to carry their frames.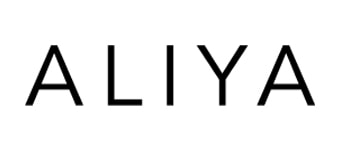 ALIYA
ALIYA frames are made from high-quality materials and superior craftsmanship. Exclusive to River Heights Eyecare, visit us today to try on a pair of these custom frames. Everyone will wonder where you got them!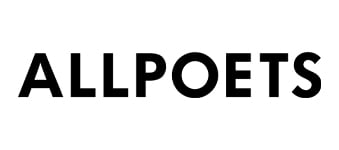 All Poets
We are all poets. All who break the rules, who are ready to strive for equality and diversity, freedom and justice, in short, for a better world.
ALLPOETS is a commitment to the future.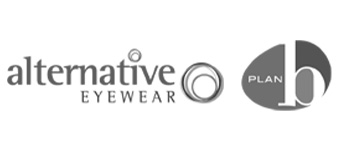 Alternative Eyewear
These stylish frames are perfect for fun in the sun. Available in a variety of styles to suit your taste, these sleek and modern collection has frames for all tastes.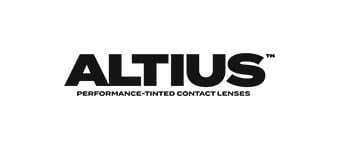 Altius
ALTIUS™ Performance Tinted Single-Use Soft Contact Lenses, by Performance Vision Technologies, Inc. (PVTI), a Delaware Corporation, is the result of decades of research and development with the goal of developing "Game-Changing" scientifically-based optical solutions to address unmet needs across the wide range of lighting conditions encountered in sports, recreation, education or work. We have assembled a talented "Team" of experts, advisors, and cutting-edge partners to research, design, develop, manufacture, and distribute ALTIUS™. This "Team's" mission is to deliver innovative product solutions that ensure the most comfortable, clearest and quickest visual performance possible. With that in mind we will continue to innovate and bring to market additional ALTIUS™ Performance Tints to "Reveal What's Possible".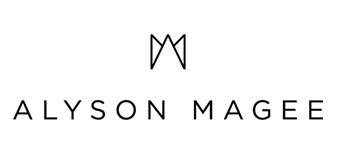 Alyson Magee
This modernist collection of elegant and striking styles pulls inspiration from both urban life and nature and is known for its signature use of bespoke Italian acetates. This beautiful collection elevates any look and is equally at home among massive trees or tall skyscrapers.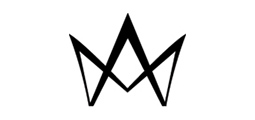 AM Eyewear
Handcrafted in Italy using a combination of premium materials, AM Eyewear's frames are fitted with co-branded nylon ZEISS lenses and Gold ET AR back coating. In an industry where multinational companies are all about the numbers sold, AM Eyewear's ethos is to be a creator of eyewear and not a counter of eyewear. See-through the difference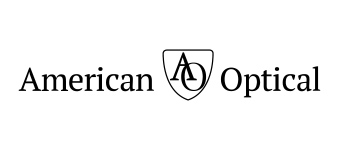 American Optical
The oldest optical company in American history, AO has been crafting eyewear since 1833. They created the first aviator and today, their products are still made in America, crafted at the company's Chicago factory. Pilots, Presidents, and NASA space crews have worn the brand. Lasting style and carefully engineered comfort are hallmarks of AO.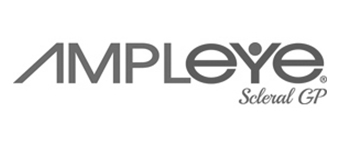 AmplEye
AmplEye scleral contact lenses provide a vision correction option for people with irregularly-shaped corneas. AmplEye's 4 fitting zones make these contact lenses highly adjustable, ensuring a customized fit.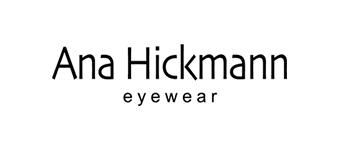 Ana Hickmann Eyewear
Timelessness can be found in Ana Hickmann Eyewear. These frames exemplify class and bring chic styles and modern design to every pair.

Andy Wolf
What makes Andy Wolf so special? 50 People. Over 90 working steps. 1 frame. Designed and crafted in Austria.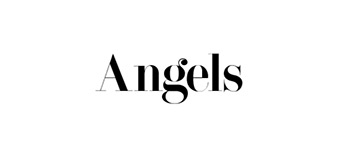 Angels
An exclusive in-house brand of Milano Optics, Angels Eyewear.
Anglo American
Anglo American eyeglasses have a history that began in 1882 on the streets of London, England. With 120 years of making quality eyewear under their belt, Anglo American continues to focus on maintaining high quality and construction standards for their frames. The designs throughout their collections are both fashionable and utilitarian.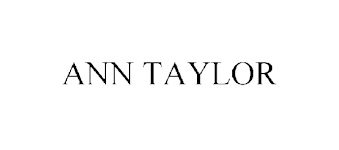 Ann Taylor
Versatile feminine shapes and designs define the Ann Taylor frames collection. Since 1954, Ann Taylor frames have provided a perfect blend between play, career, and fashion. Each line of this eyewear collection embodies style and innovation.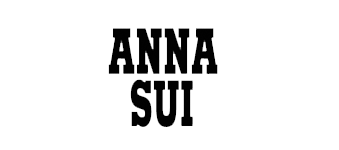 Anna Sui
Vintage meets contemporary in this perfect partnership. Anna Sui offers styles that are modern, bold, and effortlessly fashionable. Whether you are boho chic, playfully curious, or romantically nostalgic, this brand offers a look that is both timeless and cutting edge.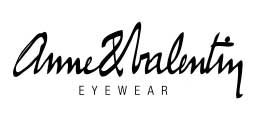 Anne & Valentin
Anne and Valentin opt for a deeper comprehension of who their customers are - how they move, live, and think - to find, for each, the perfect frame, dedicated to the customer's unique personality and particularities.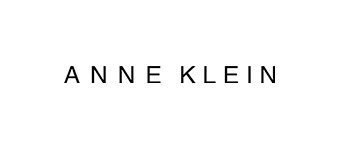 Anne Klein
Anne Klein has been synonymous with American style, creating clothes that are immediately recognizable for their sophistication, wearability, and, most of all, application to women's lives. The world of Anne Klein has come to encompass women's wear, accessories, eyewear, watches, legwear, and more.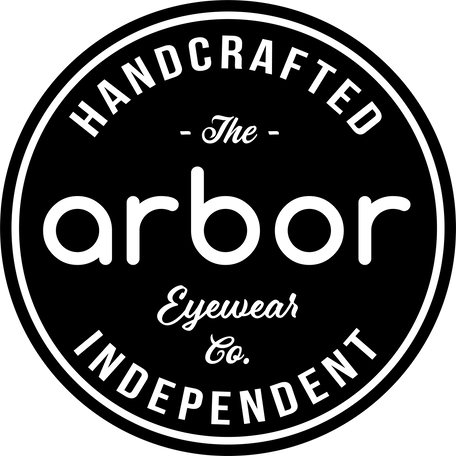 Arbor Eyewear
Arbor eyewear is a product based on a passion for craftsmanship with a mission to produce timeless designs using the finest materials.

Arbor Eyewear
Founded in 2017, Arbor Eyewear was born out of a passion for fine craftsmanship. We strive to create exceptional eyewear based on timeless design and high-quality materials. Through our Tree +3 program, a tree is planted for every frame sold and 3% of our gross sales is donated to world-class organizations that help find homes for children across the world who need it. Better vision for a better world.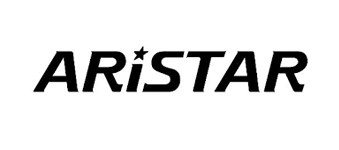 Aristar
ARISTAR is a top-quality, well-priced collection of men's and women's optical frames conceived and realized under the manufacturing excellence of CHARMANT Group.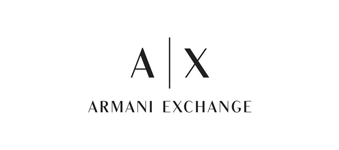 Armani Exchange
Armani Exchange is all the glamour and elegance of the Giorgio Armani DNA imbued with a youthful mindset inspired by street-chic culture. Armani Exchange eyewear is affordable, accessible, and stylish all wrapped into one pair of high-quality frames.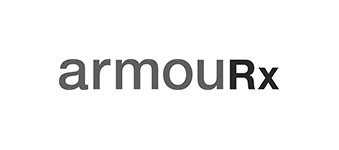 ArmouRx
Who said safety eyewear had to be boring. A first among the safety eyewear industry, ArmouRx offers unique and fashion-forward designs. With attention to detail and quality materials used, see why ArmouRx is "Bringing Fashion Back To Safety."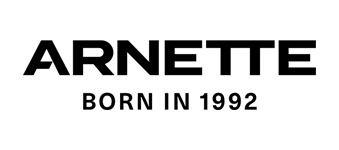 Arnette
Born in California in 1992, Arnette is an easy-going street style eyewear brand that talks to young consumers, with an active yet relaxed approach to life. Discover the whole collection and become part of the family.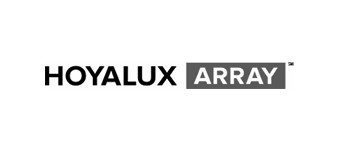 Array
Optimized for your prescription using 3D design software. The lenses account for every single unique vision scenario and allow your eyes to move freely from the intermediate to the reading area. Clear and sharp images are not distorted regardless of elliptical errors from resurfacing.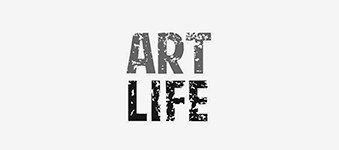 Art Life
Artlife is the fusion of art and life in the optical world, dedicated to every restless mind that wanders through the world looking for inspiration.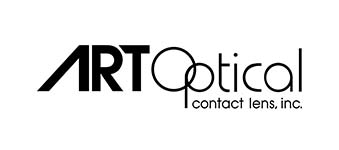 Art optical
Art Optical creates outstanding customized, contact lenses in a variety of styles, including soft lenses, RPG lenses, scleral lenses, presbyopic lenses, and other specialty lenses to support your vision needs.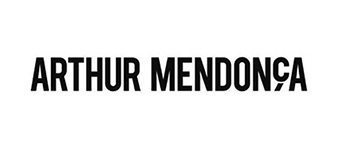 Arthur Mendonça
Known for fashion that exemplifies vibrancy and energy with elegance, Arthur Mendonça's eyewear is no different. He creates eyewear with a sense of playfulness in the shape while sticking to classic colors and materials. Oversized frames in round, bowtie, and butterfly complete his collection.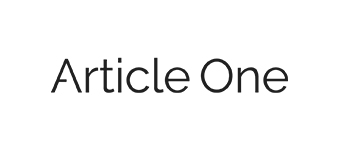 Article One
Article One exists to create heirloom eyewear that becomes part of your story. This mission is the driving force behind the independent design of mainstream trends to create timeless silhouettes. Article One's goal of creating heirloom eyewear also forces them to attend to every intricate detail of their eyewear that results in the quality you can feel. Your frames should look and feel like they were sculpted by artisans—because they are.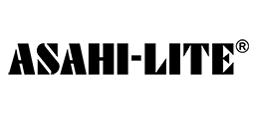 Asahi-Lite
For the first time, Asahi Lite, the original creator of 1.60, 1.67, and 1.74 lenses, is launching it's Premium line of Rx, Finished, and Semi-Finished lenses in North America. We are a full-service eyeglass lens manufacturer with decades of experience, providing you with quality, innovative eyeglass lenses without all of the layers.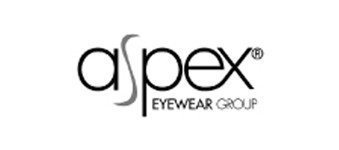 Aspex
Aspex Eyewear is one of the world's largest global distributors of quality eyewear and sunwear, offering some of today's most popular collections: EasyClip®, EasyTwist®, Takumi® and Pentax®.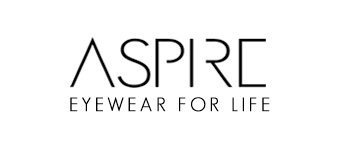 Aspire
Aspire eyewear is a colorful and captivating collection of eyeglass frames for both men and women. The latest in technology and materials is blended with desirable fashion-centric styles. If you are looking for eyewear the has a
barely there
feel and fit, Aspire eyeglass frames may be exactly what you need.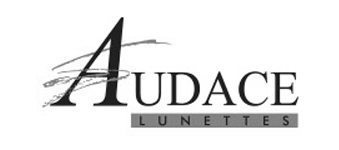 Audace Lunettes
Audance Lunette is a leading Canadian distributor of innovative, exclusive eyewear brands. They source their distinctive lines from France, Italy, Spain, the Netherlands, and other foreign markets where style trends are set. Their brands incorporate continuous innovation in both form, function, and style, where eyewear is both an accessory and an integral part of your personality.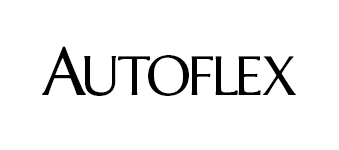 Autoflex
Flexon Eyewear is a lightweight and durable memory metal, allowing them to be flexed, bent or twisted and return to their original shape. The Autoflex frame continues to offer both men and unisex selections, yet evolving the designs of the traditional styles to fit today's contemporary lifestyle.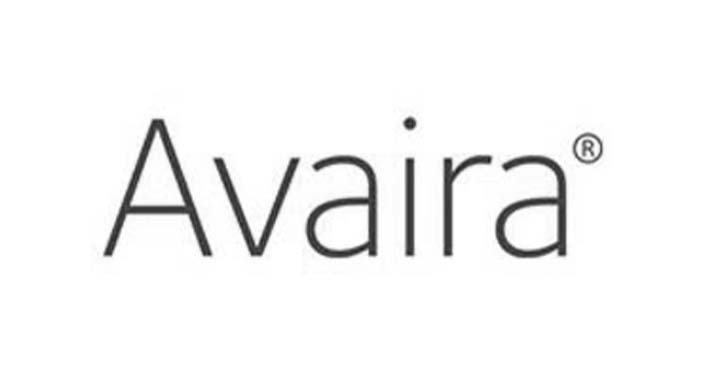 Avaira
Avaira contact lenses by CooperVision are specifically designed to hydrate your eyes. The goal is to leave your eyes comfortable and your vision clear, and Avaira achieves it. These 2-week replacement lenses come with UV blocking technology to protect your eyes no matter what you're doing.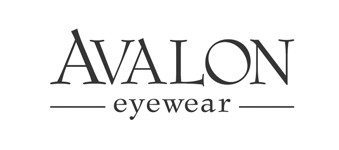 Avalon
Unique. Trendy. Classic. The right look for any occasion. With over seven decades of history, Avalon Eyewear has built its strong reputation to become one of the most reliable distributors of quality optical products in America.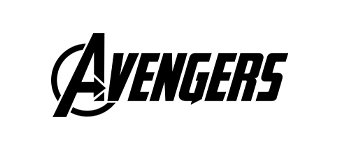 Avengers
Assemble your style with the Avengers eyewear collection. The collection is characterized by colorful, sleek, contemporary designs featuring individual superheroes and the amazing Marvel team. The Avengers-inspired glasses are available in sizes 43–48 (ages 6–8).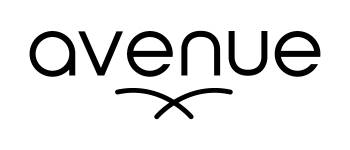 Avenue Eyewear
Dedicated to offering trendy and affordable eyewear online or through our extensive network of optometrists.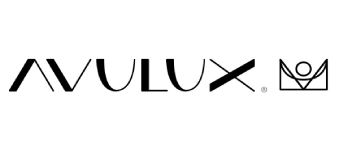 Avulux
Discover Avulux lenses, designed to help manage migraines and light sensitivity. Using patented multi-band precision light filtering, these lenses limit specific wavelengths of light associated with triggering migraines. Enjoy comfortable, clear vision with the help of Avulux lenses.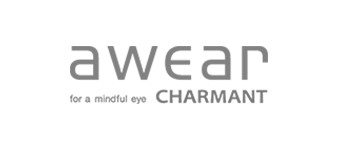 Awear
No other brand of eyewear takes the environment as seriously as Awear. Their eco-friendly frames are made with sustainable materials and are 100% recyclable. Fun and colourful styles matched with ergonomically designed frames give the wearer a vibrant lifestyle choice while appealing to those who want to make the world a better place.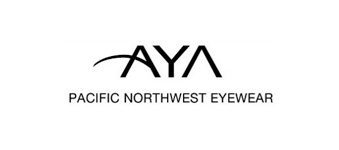 Aya
The AYA eyewear collection provides unique artwork by world-renowned First Nations artist Corrina Hunt. The contemporary art designed into each frame reflects the themes and traditions of Corrine's First Nation heritage. Each design is elegant, graceful, quintessential Pacific Northwest artwork.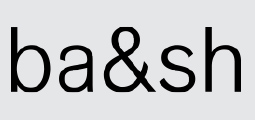 Ba Sh
A brand thought by women, for women, the ba&sh style is essentially Parisian, combining finesse and freedom of expression. In keeping with the brand's image, ba&sh frames stand out for their bohemian-inspired chic style and their simple, playful elegance.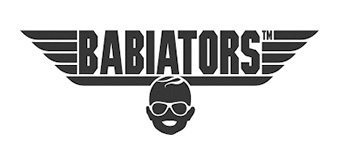 Babiators
Babiators are designed to be very kid durable. Try as your child might, no amount of twisting or bending will break these soft, flexible frames. Awesome colors and funky styles are part of every frame in this fun collection of eyewear for kids.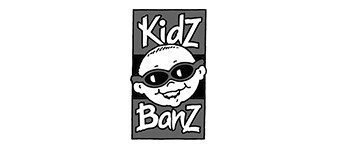 Baby Banz
UV protection is essential, especially for kids. Kidz and Baby Banz offer sunglasses with 100% UV protection and the added benefit of security. The elastic band keeps the glasses from falling off or getting lost. Plus, your kids will love the fun colours and patterns.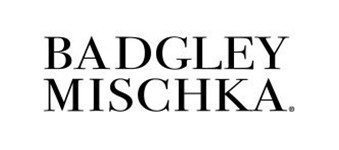 Badgley Mischka
The Badgley Mischka line of couture ophthalmics came to fruition when fashion designers Mark Badgley, James Mischka, and eyewear designer Sheila Vance decided to form a partnership. The result of their combined experience is a sought after and world renowned high-fashion eyewear line. Impeccably designed luxury frames for the most discerning man or woman. Vintage styles and unique embellishments come together for a feeling of sophistication and old Hollywood glamor.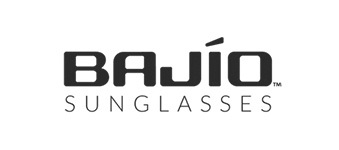 BAJIO
BAJÍO LENSES BLOCK OUT THE BAD & LET IN THE GOOD
All lenses in all of our frames come with our proprietary blue light blocking LAPIS™ technology, blocking 95% of blue light. Spot your fish and feel great too!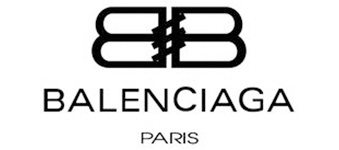 Balenciaga
Balenciaga is known for its innovative designs, exquisite craftsmanship, and high-quality materials.  The brand is known for its unique aesthetic, which combines avant-garde design elements with a high-fashion sensibility, creating bold, statement-making pieces that are both artistically striking and wearable.
Balmain Paris
Much of Olivier Rousteing's runway is inspired by the confidence of the men and women of today's Balmain Army. Their impressive force is reflected in each of the house's offerings—forming part of Balmain's essential DNA. It's clear that the same spirit has been channelled into Balmain's designer sunglasses.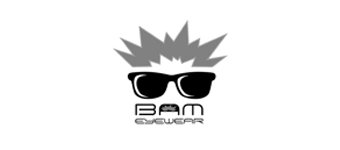 BAM
Designed for large, hard-to-fit faces.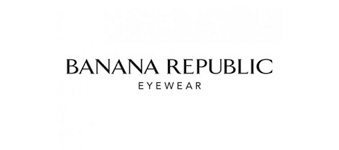 Banana Republic
Banana Republic eyewear is a versatile and accessible luxury brand for everyday living. Their collection exudes modern, effortless style with upmarket quality. Their sleek and distinctive styling is sure to create a timeless addition for your wardrobe.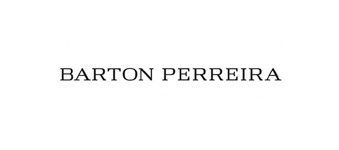 Barton Perreira
This compelling collection of vintage-inspired frames features phenomenal details like intricate filigree metalwork and rich jewel-colored acetate frames.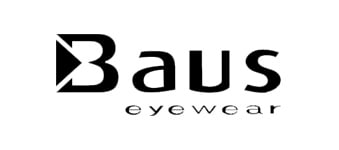 Baus Eyewear
Baus Eyewear, a family-run Canadian company, has provided quality eyewear since 2012 with precision technology and a keen eye for style that seamlessly combines fashion and craftsmanship. Whether you seek sophisticated elegance or a touch of vintage charm, Baus offers a broad selection of meticulously designed eyewear collections for you to choose from.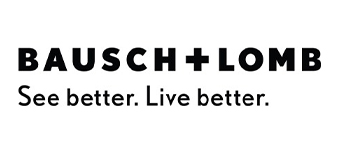 Bausch + Lomb
Bausch + Lomb is one of the best-known and most respected American healthcare brands globally, offering the widest and finest range of eye health products including contact lenses and lens care products, pharmaceuticals, intraocular lenses, and other eye surgery products.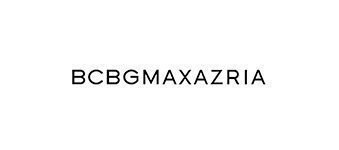 BCBG
BCBGMAXAZRIA GROUP is taking the world by storm. With critically acclaimed collections, a loyal elite following and a strong worldwide presence, this fashion powerhouse has evolved into one of the hottest names in the fashion industry.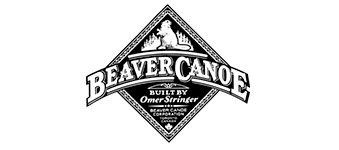 Beaver Canoe
Beaver Canoe was founded in 1982 as a partnership between Roots and Camp Tamakwa (Algonquin Park, Canada) to build canoes designed by the legendary Canadian outdoors man Omer Stringer.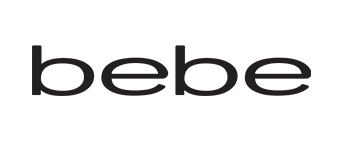 BEBE
BEBE is the go-to destination for chic, contemporary fashion. The brand evokes a mindset - an attitude, not an age. It's a true original, always defining fashion's next stride forward. Designed for the confident, sexy, modern woman, BEBE is a global label that embodies a sensual, sophisticated lifestyle.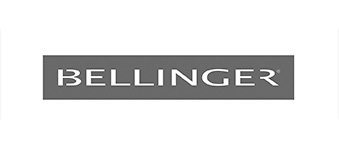 Bellinger
Founded in 2003 in Denmark, Bellinger eyewear consistently focuses on innovation. Dedicated to high-quality materials and construction, vibrant designs, and sleek shapes, Bellinger eyeglass frames leave a lasting impression on those around you. Make a statement with Bellinger frames.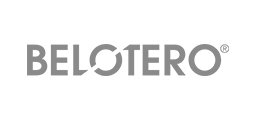 Belotero
BELOTERO BALANCE is a prescription injection that is approved to temporarily smooth out and fill in moderate to- severe nasolabial folds (the folds or wrinkles that go from the side of the nose to the corner of the mouth).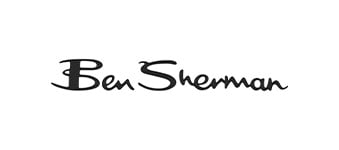 Ben Sherman
From the iconic British shirtmaker, Ben Sherman sunglasses and eyewear combine today's sustainability with the brand's mod roots.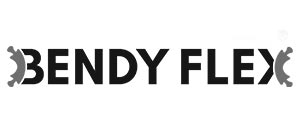 Bendy Flex
There is a new kids' eyewear brand that is just for stores from an industry veteran. Durable and customizable, these glasses are for kids only – and at an affordable price for parents. Our flexible frames are comfortable, with colors that kids love and durability that parents want.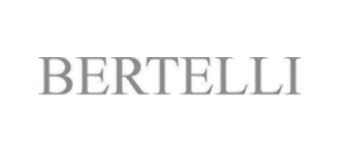 Bertelli
The Bertelli collection offers an assortment of frames with choices of subtle or elaborate detailing for today's free-spirited consumer. Whether colorfully detailed, playfully shaped, boldly designed, or simply elegant, Bertelli frames are a perfect fit for your look and lifestyle. Bertelli is part of the WestGroupe group of companies.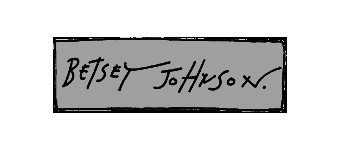 Betsey Johnson
Much like the namesake of this fashion-forward collection, Betsey Johnson eyewear is chock full of personality. Exuberant designs feature the colors, textures, and prints; Betsey became known for her entrance into fashion during the 1960s.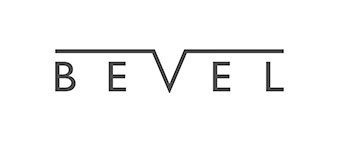 Bevel
Bevel Specs maintains a classic but minimalist aesthetic, using truly high-quality materials with Japanese production, to constantly seek innovation, so glasses look, fit, and perform better.
Biggu
Discover straightforward fun in the Biggu collection! These no-nonsense eyeglasses are jazzed up with bright colors, funky patterns, or classic hues. Choose frames in a number of finishes and materials like metal and acetate.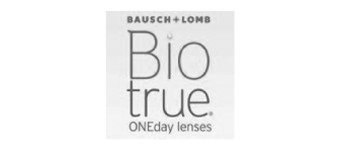 Bio True One Day
Biotrue ONEday lenses are designed to work like your eyes, for comfortable vision throughout the day. This revolutionary new lens material, inspired by the eye's biology, matches the moisture level of the natural eye and mimics one of your own tear's barriers to dehydration, with a wetting agent enriched at the surface of the lens.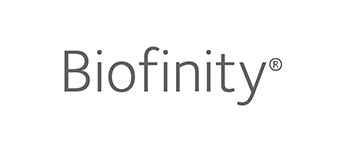 Biofinity
Unlike many other silicone hydrogel lenses, Biofinity contact lenses incorporate a naturally wettable material that maintains a hydrophilic (water-loving) property throughout the lens.  This means no surface treatments, additives, coatings, or wetting agents are needed.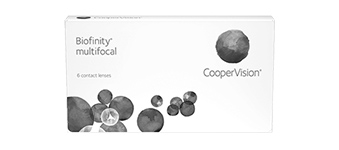 BIOFINITY FAMILY
Every Biofinity lens is made with the same Aquaform® Technology - featuring a balance of high oxygen permeability, high water content, and optimum modulus. Biofinity lenses provide increased breathability and moisture in a soft, flexible lens, all in an unequaled range of parameters.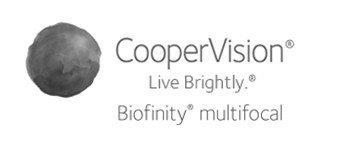 Biofinity Multifocal
As we grow older, we lose the ability to focus on up-close objects, especially at night. This condition is known as presbyopia and begins around age 40. Balanced Progressive™ technology allows users of Cooper's multifocal lenses to focus with ease and provides long-lasting, 30-day comfort.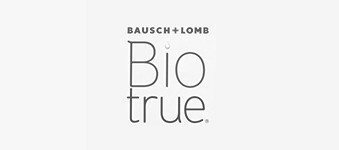 BioTrue Dailies
Inspired by the natural biology of the eye, BioTrue offers patients all day comfort and crisp, clear vision. Using the natural moisture levels of the eye and designed to mimic your own tear's hydration on the surface of the lens, BioTrue Dailies have a 91% satisfaction rate with patients. Of course, High Definition Optics and UV protection come standard.
Blac
This innovative eyewear brand is designed and handmade in Risskov, Denmark. Blac produced and has since patented the world's first adjustable carbon fiber frame. They continue to make waves in the eyewear industry, creating raw, masculine designs that define the style of this unique line.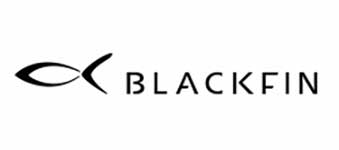 Blackfin
Lightweight titanium materials with Italian and Japanese styling cues abound in these perfectly crafted frames. Featuring quality and craftsmanship not seen by other brands, each pair is painstakingly manufactured in our Italian manufacturing facility and weighs in at 2.4 grams.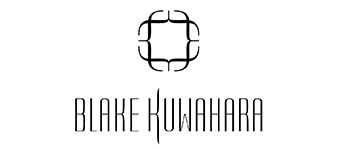 Blake Kuwahara
A collection of frames that are a mashup of my colliding aesthetics with special attention paid to sculpting and tactility. They are artful but wearable. By using laborious production techniques and a lot of handwork, an inner silhouette is encased in an unexpectedly fresh outer shape. This seamless fusion of two frames and the juxtaposition of contrasting form and color create a design tension that is thoroughly modern yet comfortably familiar. A paradox. Like me.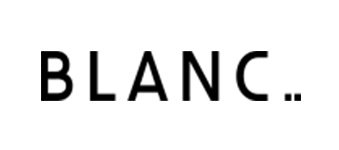 BLANC
Gorgeous Japanese based eyewear brand BLANC celebrates everything that made 1980's fashion iconic. Using smooth lines and rich, understated earthy tones, BLANC celebrates the underestimated impact of understated minimalism.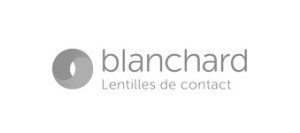 Blanchard
Supplying Optometrists with quality contact lenses since 1986. A refreshing change from other name brand manufactures, Blanchard prides itself on their crisp vision and unique soft and custom made lenses in a variety of specialty designs.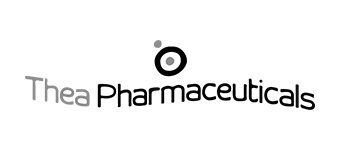 Blephagel
Clean your eyelids and lashes of mucus and debris while adding natural hydration. Blephagel is suitable for daily use, even on sensitive eyes, and comes in an easy-to-use tube that keeps the gel sterile. Made without preservatives, the gel is hypoallergenic and gentle enough for all skin types.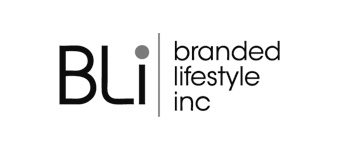 BLi
BLI is a Philippine based company with over 20 years of industry experience in the retail and distribution of the world's most prestigious eyewear brands.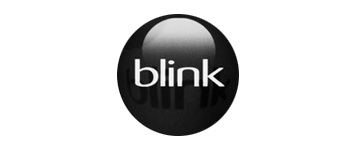 Blink Moisturizing Contacts
Wearing contact lenses can dry out your eyes, causing minor irritation and discomfort. While blinking can usually help remoisten your eye, sometimes your body needs help keeping your eyes lubricated. Blink Contacts Lubricating Eye Drops can work with your natural tears to provide long-lasting comfort and protection for individuals with soft or RGP contact lenses.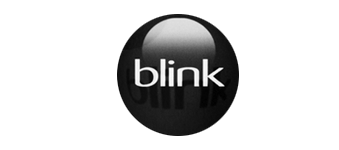 Blink Moisturizing Drops
Dry Eye Syndrome (DES) is increasingly common amongst adults. Dryness, irritation, itching, burning, gritty 'foreign body' feeling or even excessive tears can all be symptoms of Dry Eye Syndrome. The soothing and long lasting formula of Blink Tears Lubricating Eye Drops can provide instant and prolonged relief from your dry eye symptoms.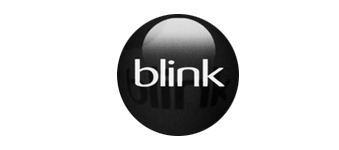 Blink Moisturizing Gel
Blink GelTears Lubricating Eye Drops can be used to treat the symptoms of
moderate
to
severe
Dry Eye Syndrome (DES). Some typical symptoms of moderate to severe Dry Eye Syndrome may include burning, stinging, scratchiness, significant redness, mucus discharge, blurred vision and difficulty moving your eyelids. Blink GelTears have all the advantages of Blink Tears, but the thicker formula is designed for enhanced comfort and makes this product suitable for either nighttime or daytime use.
Bliss Eyewear
At Bliss Eyewear, we approach our products with a singular passion for eyewear. This passion is readily evident in the frames and sunglasses we design and produce. We seek out new and innovative materials world-over to design and manufacture our products; while the proven and popular elements are continually improved upon to make eyewear that is true to function, yet stylish. We not only strive to stay abreast of fashion trends but remain at the leading edge to compliment any look with comfort and confidence.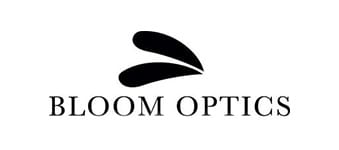 Bloom Optics
This special collection offers unique color combinations, on-trend designs and the perfect fit. The classic but modern shapes flatter even the most selective fashionista! The unique color pattern combinations, truly setting this brand apart from the rest. Bloom Optics answers the call for fashion friendly petite frames.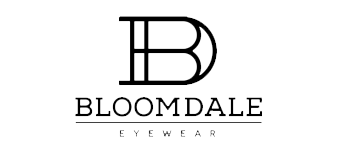 Bloomdale
We are all unique, from our features to our tastes. Bloomdale, a modern frame designer based in the Netherlands, offers a frame for every face. This chic, contemporary collection offers stylish, modern frames with unique colours and patterns to suit your taste.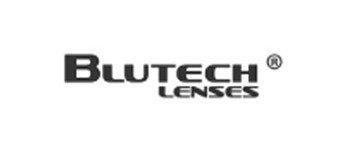 Blu Tech Lenses
Change how you see the world and how the world sees you, with revolutionary BluTech Lenses. The most technologically advanced lenses you can get, they offer the ultimate in visual performance and protection for those who know and demand the best.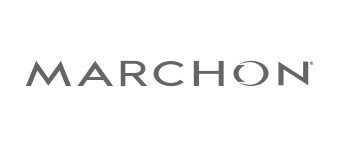 Blue Ribbon
Marchon Eyewear aimed to create a line of affordable glasses that still provided a luxurious style for both men and women. Their range of Blue Ribbon frames does just that! You won't need to spend a fortune to look fabulous.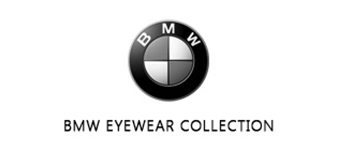 BMW
Look great on and off the road with new BMW eyewear from Aspex. The custom-made designs are assembled from the highest quality materials on the market, including titanium, acetate, stainless steel, and NXT.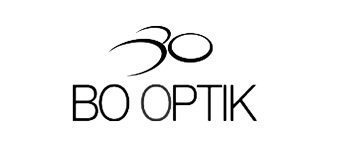 Bo-Optik
Founded in 1992, Bo-Optiks is a Canadian provider for phenomenal eyewear. As a leader in the fashion eyewear industry, you can expect nothing but the highest quality and superb style when wearing Bo-Optik eyeglass frames.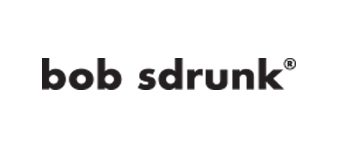 Bob Sdrunk
Bob Sdrunk can't be given for granted, never. There's an essential idea that controls what we do: avoiding the obvious. Our shapes, materials, colors, they just overturn the established order. They are always different from what you would imagine, from how they could imagine themselves.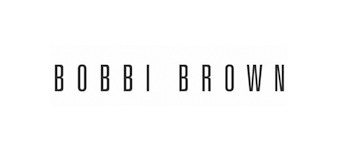 Bobbi Brown
Bobbi Brown Eyewear is the newest project from the world-famous makeup artist and cosmetics designer Bobbi Brown. From one so truly in touch with modern style, timeless and chic frames are available for any lifestyle or event. As well, Bobbi Brown Eyewear is pleased to be able to offer prescription sunglasses further to accentuate your ensemble with just the right touch.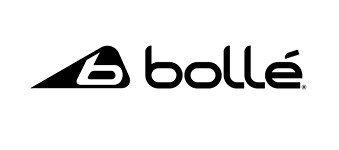 Bolle
Bollé delivers the highest quality sunglasses and goggles for performance and protection. At Bollé, we are constantly refining our trademark combination of fit, fashion, and comfort, resulting in some of the freshest and most technologically advanced eyewear in the industry.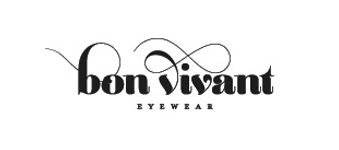 Bon Vivant
Bon Vivant by Ogi Eyewear is a line of frames that feature essential distinctions. They are handmade in Italy by skilled artisans that imbue their frames with a sense of purpose that can only come from something made by hand. They are shapely, colorful, and distinctive pieces that are a defining part of any style.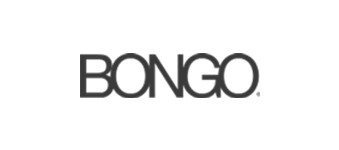 Bongo
Building off its success as one of the hottest denim brands in the junior market Bongo appeals to young women with a keen sense of style. Free-spirited and independent, the Bongo lifestyle offers a "young Hollywood" take on eyewear design with funky frames and colours that stand out from the ordinary.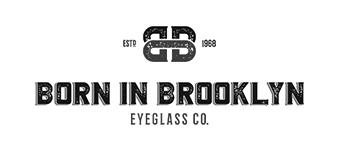 Born in Brooklyn
Born in Brooklyn is next-level quality eyewear for go-getters everywhere, inspired by the vibrancy and diversity of old-school Brooklyn.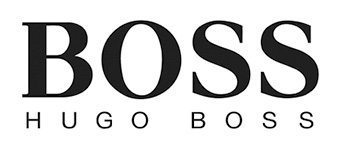 BOSS
BOSS combines clean lines, modern shapes, and imaginative detail to create original eyewear fashion. Fresh convention meets classic style architecture in our eyeglass and sunglass collections.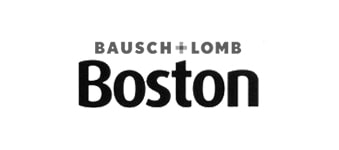 Boston Lenses and Products
Boston contact lenses are RGP contacts designed by high-quality RGP labs. Boston contact lenses provide crisp, clear vision and comfort. Boston also offers cleaner solutions to help maintain your contact lenses.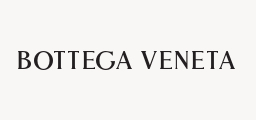 Bottega Veneta
Bottega Veneta has established a new standard of luxury since its founding in the Veneto region of Italy in 1966. From Bottega Veneta's atelier - within an 18th-century villa in Montebello Vicentino - with their hands, eyes and heart, they turn leather craftsmanship into an art.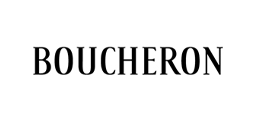 Boucheron

Boucheron is a revered French jeweler with over 165 years of masterful craftsmanship, renowned for its decadent and stylish eyeglass frame styles. With an illustrious heritage celebrated by global royalty, their pieces are a testament to timeless elegance and sophistication. From Queen Elizabeth to the Maharaja of Patiala, Boucheron's distinctive designs have graced the collections of discerning connoisseurs worldwide, affirming its place as a symbol of iconic luxury.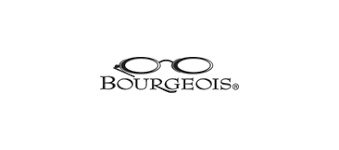 Bourgeois
Bourgeois eyewear calls the scenic coastline of Atlantic Canada home. Since 1986, Bourgeois frames have perfected the craft of stylish, quality eyewear - evident throughout their collection.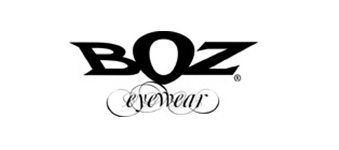 BOZ
The BOZ eyewear collection bestows stylish elegance on the women who wear them. Exploration of cultural mixes and inspiration from plants make their mark on the gorgeously colored BOZ frames.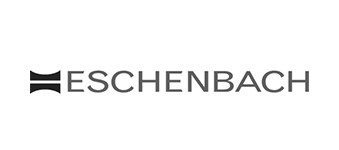 Brendel
Brendel frames are designed for sophisticated women with the most discerning of fashionable taste. This impressively diverse line of ladies' eyewear aims to provide a look as individual as you are.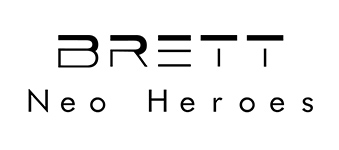 Brett Eyewear
BRETT is named after a British gentleman from a 1970s TV series with an American bad boy co-star. Together, they made a charismatic duo, a contrast between brutality and elegance. Brett Eyewear is for both bad boys and gentlemen.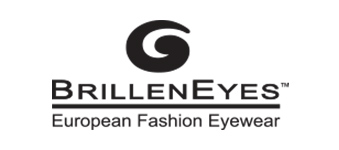 Brillen Eyes: Ella
Your premier source for sophisticated inspiration. Brillen Eyes takes pride in their European design and the Ella Laguna Beach line is the foremost in frame fashion for women. With hypoallergenic Wagner stainless steel from Germany and Mazzucchelli handmade acetate, Brillen Eyes presents truly highbrow quality frames with style for the ages.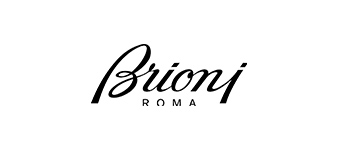 Brioni
Brioni is an Italian menswear couture house founded in Rome in 1945. Since its founding, Brioni has changed the face of men's fashion by inventing concepts like the men's runway show, the trunk show, and the ready-to-wear Haute Couture.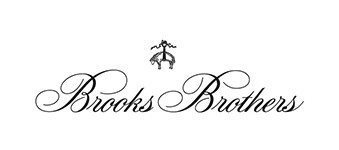 Brooks Brothers
Sleek, slender, All-American are terms that come to mind when looking at signature Brooks Brothers offerings. This iconic styling encapsulates quality and innovative designed frames for a particular buyer with refined taste. Lightweight materials and thin shapes provide an exceptional frame with the history only one of fashion's greatest brands has.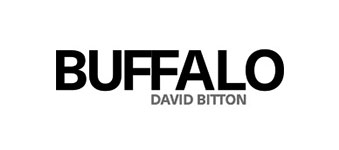 Buffalo
Buffalo by David Bitton brings the effortless, practical, and fashion-forward attitude of Buffalo's iconic clothing line to eyewear. Originally founded in France, and brought to Montreal more than 30 years ago Buffalo by David Bitton has expanded its versatile fashion collection to include frames. These extrordinary frames feature cutting edge styles crafted from high-quality materials, creating frames that are as unique as the individuals who wear them.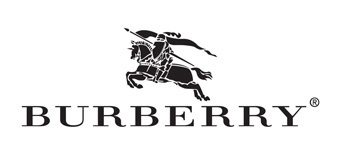 Burberry
Expertly crafted, the collection from Burberry features heritage detailing, signature shapes, and seasonal colors. We carry styles for both women and men, and they're always up to the season.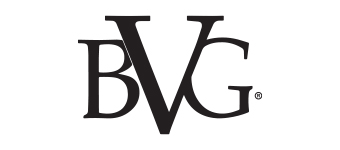 BVG
BVG Sunglasses was created by two U.S. military veterans, Dr. G, the Ophthalmologist, and Mr. B, a Ballistic Glass Engineer. They developed the high-quality PFA1 Polyamide Lens (never plastic) powered by ZEISS, which means much better quality for your eyes.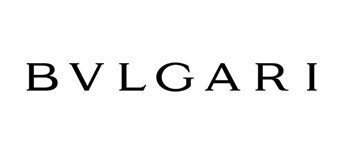 BVLGARI
With over 130 years in business, the name exemplifies Italian excellence. Emboldened by 2,700 years of Roman history, Bulgari honors its rich past with modern designs. Known for stylistic audacity and a penchant for color, Bulgari pieces are immediately recognizable.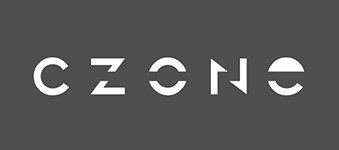 C-ZONE
Cool - Color - Comfort, the basis of each C-Zone frame. This innovative urban brand is designed and crafted in the Netherlands, and finds its style strongly influenced by a melting pot of cultures. C-Zone glasses are a blend of fashion, colorful fun, and modern designs.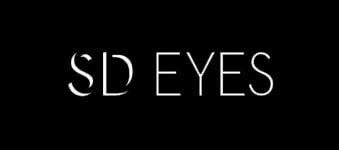 Café by SD EYES
Established in 1982, SD EYES is proud to bring affordable, high-quality fashion eyewear to the US market. The Café collection by SD Eyes is designed to make a statement, combining rich colors and quality craftsmanship for modern, refined elegance.
With a focus on frames, SD EYES features eyewear to meet your needs, including hard-to-fit sizes from petite to XL.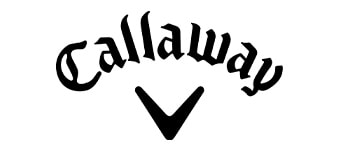 Callaway
One of the most recognizable names within one of the nation's favorite sports, Callaway has branched out beyond golf to make products that support an active lifestyle. Their ophthalmic eyewear collection features designs for men and kids that offer function and fashion all in one.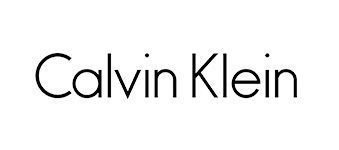 Calvin Klein
The Calvin Klein brand is one of the most recognized brands in the world today. A trend-right collection of apparel and accessories for the modern and uniquely sophisticated individual.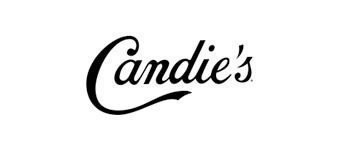 Candies
Candie's eyewear, founded in 1981 has been worn by a variety of celebrities, such as Alyssa Milano and Pat Benatar. Candie's frames live and breathe pop culture; it only makes sense that they would have a sexy and playful style to them.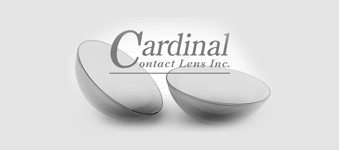 Cardinal
Cardinal Contact Lens is Canada's premier manufacturer of rigid gas permeable contact lenses. Defying the history of rigid lenses being impenetrable, Cardinal lenses allow your eyes to breathe and prevent uncomfortable dryness and buildup under the lens itself. The only choice for rigid lenses in today's Canadian vision market.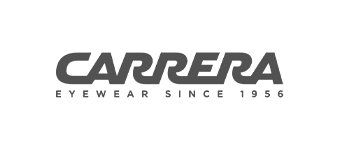 Carerra
Since 1956, Carrera eyewear has been a staple for those who crave the thrill of an adventurous lifestyle. Designed with durability, authenticity, and detail in mind, Carrera frames can be worn with confidence, knowing you have technology and style on your side.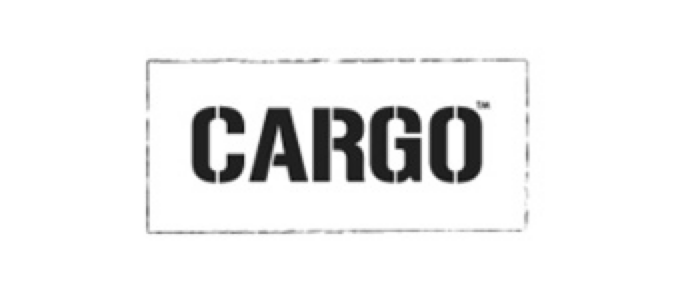 Cargo
Cargo glasses frames are as functional and fashionable as the name entails with durability and strength inherent in every design. While most styles are unisex in nature, Cargo eyewear offers a nice blend of bold and classic options that fill a need in every eyeglass lover's collection. Thin metal silhouettes make up the bulk of the Cargo glasses frames collection, allowing you to correct your vision without distracting others with a funky frame.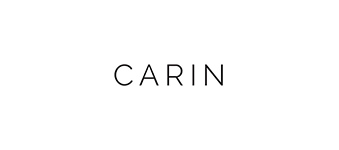 Carin
Through gentle attention to detail and handcrafted technique, Carin marries the modern with practical Scandinavian design to create an image that anyone can wear with ease.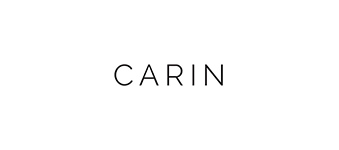 Carin – Eye Lab
Through gentle attention to detail and handcrafted technique, Carin marries the modern with practical Scandinavian design to create an image that anyone can wear with ease. Eye Lab is the only provider of Carin sunglasses in all of Arizona!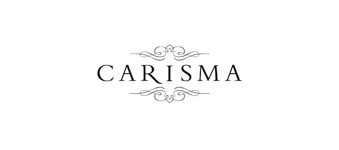 Carisma
Carisma eyeglasses, sunglasses and prescription eyewear for sale in Canada through eye recommend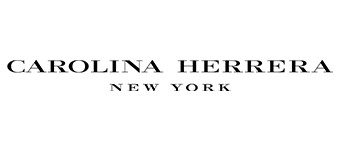 Carolina Herrera
Find incredibly stylish sunglasses from Carolina Herrera. Sleek frames and demure lenses protect your eyes from the sun while showing off your effortless style. The look garners impact without going over the top.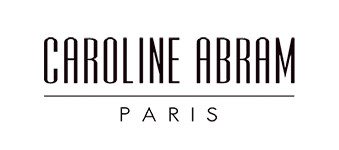 Caroline Abram
Optician turned designer, Caroline Abram knows what eyewear needs and the fashion people want. Her style is soft enough to be approachable, while striking enough to be considered trendy. Her line of simple statement glasses are so popular she has expanded to include a children's line.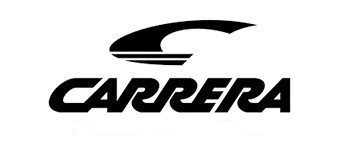 Carrera
Carrera's history dates back to 1956, when Austrian sports eyewear maker Wilhelm Anger founded the brand, drawing inspiration from the "Carrera Panamericana" road race - At its time the longest, fastest, and most dangerous race in the world.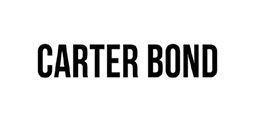 Carter Bond
Carter Bond offers a wide array of frames made from different materials, including wood-finish acetates, bamboo, and more recently German stainless steel.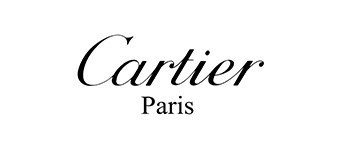 Cartier
Known for exquisite jewelry and stunning French watchmaking, Cartier has extended their expertise into the world of high-end eyeglass frames. Subtle details of luxury and elegance imbue the Cartier collection of eyewear for both men and women.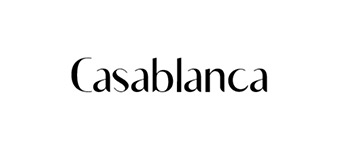 Casablanca
The Window to the world, where beauty and politics once gave birth to a decade of flamboyance and supersonic travel- Paris forever remains the chosen terrace of diplomats, the Panth on des poets and the garden of desires.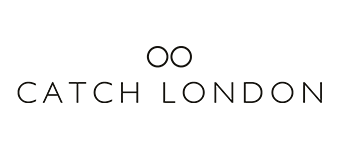 Catch London
Handmade in London and designed in collaboration with young British artists, Catch London invites you to awaken an effortlessly elegant quality in your daily look. Align yourself with an innovative designer brand in perpetual reinvention by choosing Catch London by Tom Davies.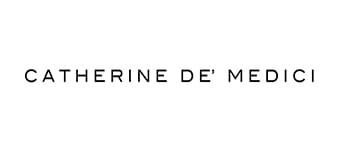 Catherine de Medici
Named for the famous Italian aristocrat and fashion icon Catherine Di Medici, these frames are more than art. They are things of beauty, the embodiment of power and prestige and the epitome of luxurious eyewear — the perfect balance between effortless glamour and impeccable craftsmanship.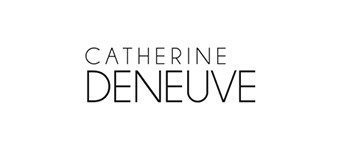 Catherine Deneuve
Since the 1960's Catherine Deneuve has been an icon of the French cinema. Outside of acting, she is a model and entrepreneur, bringing her style and elegant taste to her eyewear collection. An element of Parisian charisma with timeless shapes and colors creates a sophisticated range of frames for the modern woman to choose from.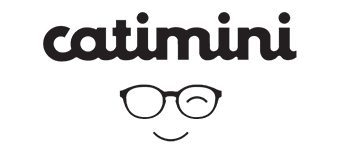 Catimini
Catamini taps into the unique creativity and openness to the world that children carry with them each day. These frames are quirky and playful, harnessing the sparkle in a child's eye for a diverse collection. Bright colours and graphic designs bring eyewear to life.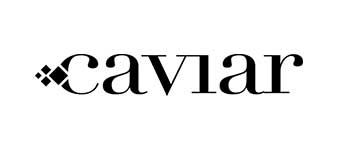 Caviar
Caviar celebrates women who love dressy European eyewear adorned with dazzling crystals. Heads will turn with all eyes on you and your luxurious glasses or sunglasses when you walk into a room wearing your Caviars.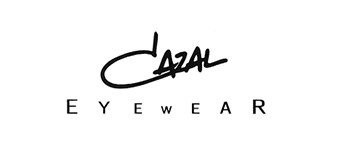 Cazal
With eyewear designs that became a cult classic in the 1980s, Cazal frames quickly became famous for their extravagant style.  Aiming to be over the top with attention-grabbing shapes and bold details, Cazal makes frames that will certainly be a unique addition to your wardrobe.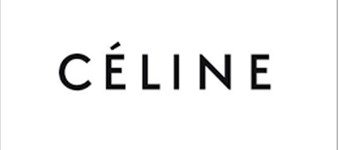 celine
When you want to make a statement, reach for a pair of Celine's sunglasses. Modern takes on aviators and cat-eye frames that are certain to make you stand out in a crowd. These are not for the faint of heart or wallflowers - these are get-you-noticed-sunglasses.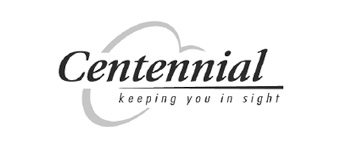 Centennial
A Canadian-owned company established in 1967, Centennial continuously aims to provide high-quality contact lenses to the optical industry. As eye health & safety is essential to Centennial; you will only find their lenses available through eye care professionals.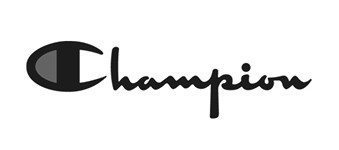 Champion
Champion's roots began in 1919, where they became known for their sweatshirts, t-shirts, and sports jerseys. The Champion line of eyewear is durable, well made, and specially designed for those requiring larger or deeper lenses.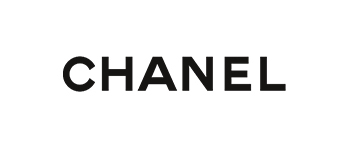 Chanel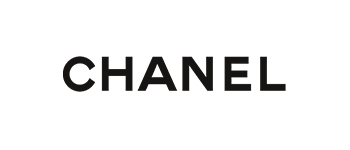 Chanel
Designer, visionary, artist, Gabrielle 'Coco' Chanel reinvented fashion by transcending its conventions, creating an uncomplicated luxury that changed women's lives forever. She followed no rules, epitomizing the very modern values of freedom, passion, and feminine elegance.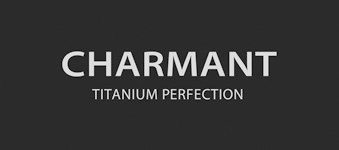 Charmant
CHARMANT eyewear is manufactured with quality and excellence in mind. With a wide range of brands and styles to choose from, CHARMANT provides you with all the options you need to find the perfect frames to suit your distinct. Personality.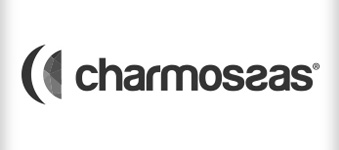 Charmossas
These beautiful frames are true works of art. Inspired by the changing seasons and the beauty of nature, these frames are a celebration of the world around us. From the sunset in Park Güelle, the deep blue of the Mediterranian sea, fields of wildflowers, and the mosaic and art of Gaudi, these Italian frames pay homage to Italy's past and present while forging, fearlessly, ahead into the future.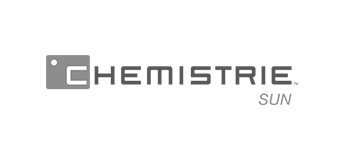 Chemistrie Sun
Chemistrie Sunlenses have gone above and beyond the everyday clip-on. Utilizing our patented Chemistrie Magnetic Lens Layering Technology, all of our sun lenses are custom made to fit virtually ANY frame.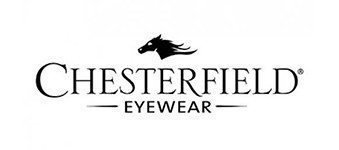 Chesterfield
Chesterfield eyewear offers contemporary, all-American styles for active lifestyles. The Chesterfield eyewear collection features a mix of modern and classic frames that appeal to a customer looking for a high value to cost ratio. Chesterfield XL frames are designed for larger men and included wider bridges and longer temples.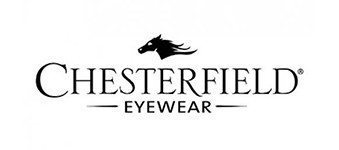 Chesterfield
Chesterfield eyewear offers contemporary, all-American styles for active lifestyles. The Chesterfield eyewear collection features a mix of modern and classic frames that appeal to a customer looking for a high value to cost ratio. Chesterfield XL frames are designed for larger men and included wider bridges and longer temples.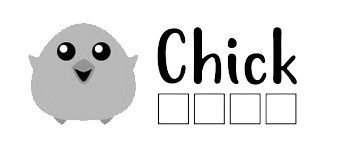 Chick
Fun and durable! These frames are made with children in mind - they're flexible, almost indestructible, and come in a range of vibrant colours! Made with a rubber composite and a hinge that opens 180 degrees, these bright glasses can take a beating and still help your child see great!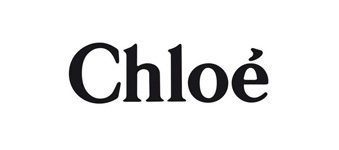 Chloé
Since 1952, Chloé has rejected the rigid rules of traditional high fashion. The iconic Paris fashion brand embraces freedom, lightness, and femininity. Chloé frames are romantic and ultra-feminine.
Choice
Founded in San Francisco, California in 2010, Choice Eyewear was created to change the perception of glasses with three basic standards. Simple, Affordable & Comfortable.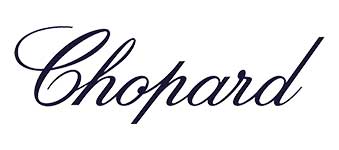 Chopard
The Chopard Eyewear Collection celebrates the luxury of Swiss high jewelry and Made-in-Italy design excellence. Meticulous attention in the hand-crafted details, combined with cutting-edge technologies, give life to wonderful glasses, made with refined, modern materials and featuring an elegant design and unparalleled quality.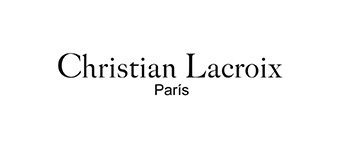 Christian Lacroix
For those who desire a truly phenomenal addition to their wardrobe, the Christian Lacroix frame collection emanates originality, luxury, and pure refinement. Their entire line is created with acetate exclusive to them through collaboration with Italian material powerhouse Mazzuchelli. Inspiration for their designs is found in luxury prints and limited edition stationery collections.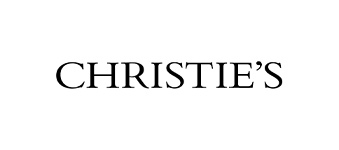 Christie's
Discover the mesmerizing world of fine art and luxury collectibles with Christie's—the premier global auction house for the most discerning collectors. Our impressive collection of rare objects spans centuries and continents, offering something for everyone with a passion for the exceptional.

Explore our selection of auction items for great finds on designer eyewear.

Chroma
CHROMA eyewear was created to offer our patients something special.
Classic, timeless, vintage-inspired frames hand made in Germany with quality materials.
Unique to our practice and Fort Worth…..amazing eyewear only @ CHROMA.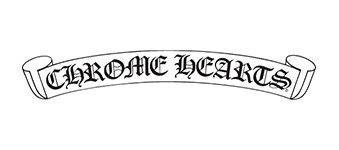 Chrome Hearts
This luxury line of eyewear was founded in the USA in 1988 by motorcycle enthusiast Richard Stark. With notorious designs featuring the fleur-de-lys, ornate crosses, and daggers, each frame from the Chrome Hearts collection is ideal for those looking to make a statement.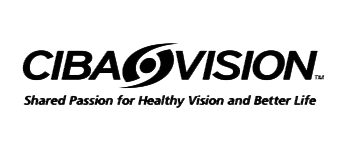 CIBA
Contact lenses should be comfortable, affordable, and convenient. CIBA is proud to offer many contact lenses, including breathable day and night lenses, single-use lenses, bifocal lenses, and cosmetic lenses. You and your eyes deserve top quality contact lenses that fit your unique vision needs.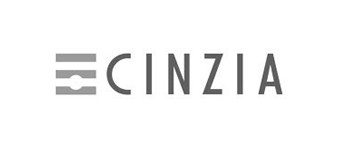 Cinzia
Founded in 2002 by Cynthia Shapiro, the Cinzia collection of eyewear boasts original designs that are stylish, modern, and vibrant. Slightly edgy features fused with trendsetting sophistication.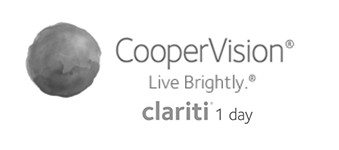 Clariti 1-Day
All Clariti 1-Day lenses feature high water content — a key feature for comfort. AquaGen™ technology makes it possible. The AquaGen™ process creates a lens that naturally attracts and binds water molecules to the lens surface, so your eyes can stay moist and comfortable throughout your day.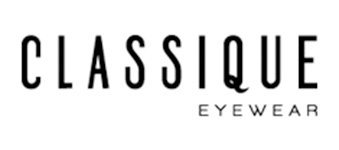 Classique
Built tough for real kids, Superflex Kids frames combine cool colors, funky temple detailing, and the latest styles with strong, durable craftsmanship.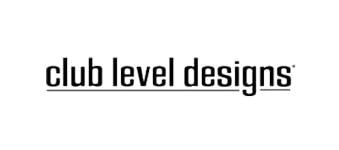 Club Level Designs
Club Level Designs are an affordable eyewear brand that takes vintage designs with classic shapes and gives them a modern update with acetate frames and metal detailing. This premium men's eyewear brand is an entry-level luxury brand, with unisex styles available for ladies who appreciate a more minimalistic style of eyewear. Club Level uses earth tones throughout their eyewear range, making them flattering for every complexion, and the perfect touch of understated elegance to elevate any look. These glasses are suitable for any age, and their classic design makes them the ideal choice if you want to invest in one pair to wear for several years.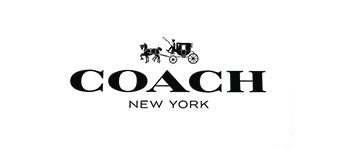 Coach
Coach is a leading New York design house of modern luxury accessories and lifestyle collections, focusing on superior quality and durability.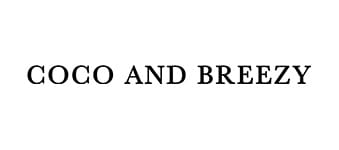 Coco and Breezy
Coco & Breezy have been creating unique, artistic eyewear since 2009. From bold geometrics to artistically-revamped classic styles, Coco & Breezy are known for their fashion-forward colour combinations, prints, and textures. From creating the famous "third-eye" glasses for Prince to fitting some of the best-known celebrities of today, the designers at Coco & Breezy are true visual artists who inject flair into every pair of glasses they create.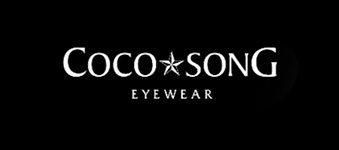 Coco Song
Exclusive acetates are matched with such exquisite elements as silk, dried flowers, feathers, semiprecious stones, metal accents and enamelling. The most precious frame to grace the face of those who wish to feel unique and exclusive. A magic style that moves through time and space on a journey to far-off countries.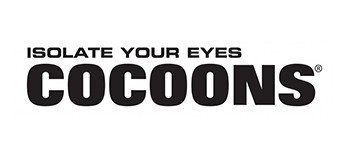 Cocoons
You shouldn't have to choose UV protection over vision. Cocoon Sunglasses are designed to fit over your prescription glasses without sacrificing style. Function and fashion come together to create these fantastic fit-over sunglasses. Protect your eyes, see clearly, and look fantastic. Cocoon lets you have it all.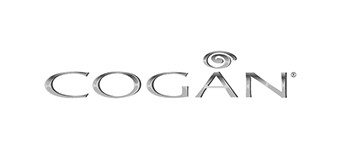 Cogan
The Limited Edition designs of the intriguing Cogan eyewear collection began in 1994, created by French designer Yves Cogan. Each style is carefully crafted by true eyewear experts, focusing on unique, trendy designs with a cultured touch.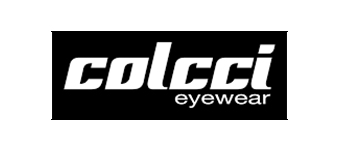 Colcci Eyewear
These sleek, Brazilian-design frames are truly one of a kind. From traditional styles to modern statements, Colcci Eyewear combines function and fashion in every pair of frames.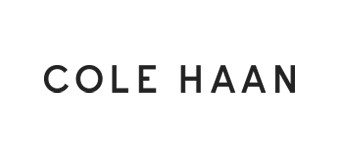 Cole Haan
Cole Haan combines elegance and innovation to create a signature line of eyewear for both men and women. These affordable frames provide their wearer with a confidence boost gleaned from their distinct style and sense of purpose.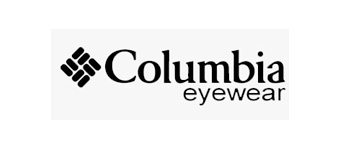 Columbia
As part of Columbia Sportswear, Columbia eyeglass frames have been specifically designed by outdoor enthusiasts and sporting professionals. A focus is placed on comfort, fit, and grip, while also maintaining durability and style.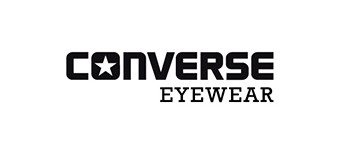 Converse
Converse lenses are manufactured by REM eyewear, a leading global manufacturing and distribution company. Converse frames are sporty, unique, and lend their wearer a modern sense of retro style. Converse frames can't be replicated and are a highlight of anyone's wardrobe.
Cooper – Frequency 55
Cost savings and high performance are just some of the benefits that Frequency 55 lenses provide. With a simple monthly replacement schedule the wearer can rest easy knowing they never have to carry multiple packs with them on trips or when on the go. Made with high quality materials that you would only expect from a brand like Cooper.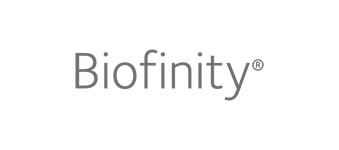 Cooper Biofinity
Our Biofinity® family of premier contact lenses: Have approval for up to 29 nights/30 days of extended wear Feature a unique silicone hydrogel material Are naturally wettable so you're less likely to need additional wetting drops With Biofinity lenses, you can wear your contacts for up to 30 days in a row and experience a long-lasting level of comfort that you may have never thought possible in contact lenses.
Cooper Biomedics
Convenient replacement schedule, all-day wearability, these are the features people want in a weekly disposable product. Look no further because Biomedics lenses feature a thinner, patented edge design that provides excellent comfort. What the user gains is enhanced image quality regardless of how long they wear them.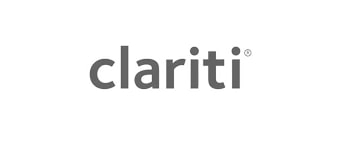 Cooper Clariti
With clariti™ 1 day contact lenses you get: 100% of the oxygen your corneas need for whiter, brighter eyes Up to 3x the oxygen transmissibility of 1 day hydrogel lenses A convenient 1 day replacement schedule, without the burden of cleaning solutions and storage cases And clariti™ 1 day lenses are just as affordable as current leading 1 day lenses, while delivering more oxygen to your eyes.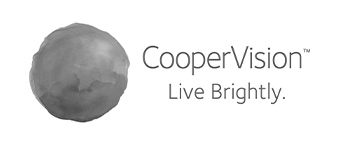 CooperVision
We create and execute innovation that is unmatched in the contact lens industry. There's much more to our story than that, however. You'll find that what sets us apart is how we approach our business. We collaborate, we listen, and we enjoy what we do. Designed in the USA.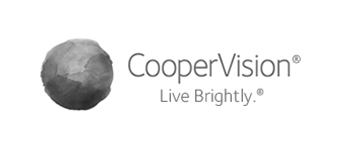 CooperVision Misight
Eye Care Professionals Can Begin Fitting the World's First One-Day Soft Contact Lens Shown to Substantially Slow the Progression of Myopia in Children. Millions of children across Canada are poised to benefit from a breakthrough therapy that addresses the fast-growing issue of myopia (nearsightedness), which is projected to negatively affect more than 50 percent of the world's population by 2050. CooperVision MiSight® 1 day contact lenses are now available for fitting by Eye Care Professionals. An American brand, it is the world's first one-day soft contact lens clinically proven to substantially slow the progression of myopia in children.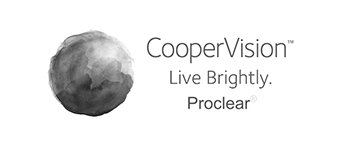 CooperVision Proclear
Proclear
by CooperVision are a line of daily-disposable contact lenses with options available for nearly every corrective lens prescription need, including options for astigmatism. Designed in USA, they feature
Phosphorylcholine
, a material that attracts water and encourages healthy eye hydration.
COS
Since 1951, COS has prided itself on its commitment to providing customers with dedicated service and high-quality products.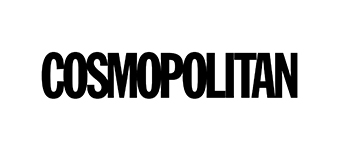 Cosmopolitan
Fun, Fearless, Frames! Introducing the Cosmopolitan Eyewear Collection. Designed in collaboration with editors of Cosmo, this collection of frames features a broad range of fun, flirty frames for stylish women with a passion for looking gorgeous!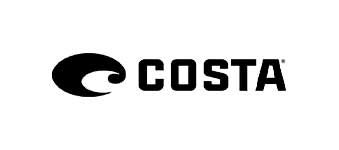 Costa del Mar
Costa Del Mar is an American sunglasses brand that combines functionality, simplicity, and durability to enhance everyday life. Expertly engineered with high-quality materials, Costa Del Mar eyewear is a must-have for the coastal look.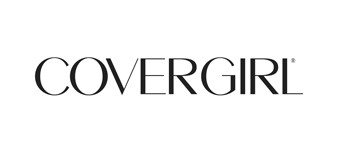 Covergirl
As the nation's hottest cosmetic brand, COVERGIRL offers women innovative, cutting-edge products that ignite their beauty.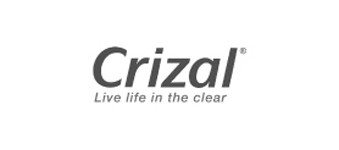 Crizal Lenses
Crizal unique coatings give you protection against harmful UV rays and act as a shield against scratches, glare, smudges, dust and water. When it comes to the future of your eyes, with Crizal, the choice is clear. Designed in France.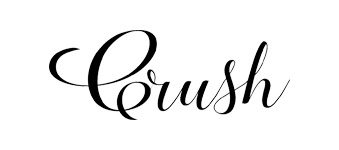 Crush Eyewear
At Crush, we believe you truly are fearfully and wonderfully made. Our goal is to provide you with fashionable and affordable eyewear to accent your unique beauty and way of life. You have your sense of style, and Crush offers a huge selection of designs so that you can love choosing sunglasses to match your individuality.

Cruz
Affordable yet luxurious designs that feature contemporary stylings in a variety of finishes. These handcrafted frames showcase exceptional quality and deliver a unique frame-based centered around the theme of the modern, connected man.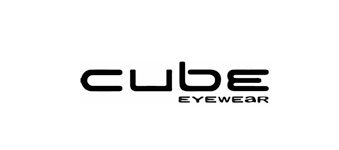 Cube
A dynamic collection of trendy and refreshing designs, Cube eyewear aims to create a refined sense of style for those who wear their frames. You will find distinctive colors and clean, elegant details throughout this fashion-forward line.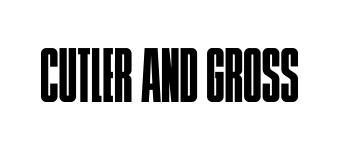 Cutler and Gross
Founded in 1969, British luxury eyewear brand Cutler and Gross combine the finest Italian craftsmanship with irrefutably cool style. Since its establishment in fashion's halcyon days, the brand's signature creativity has been applied to sunglasses, and optical frames with their trademark numbered designs and absence of an ostentatious logo.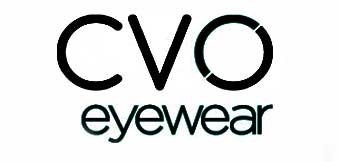 CVO Eyewear
Featuring a broad assortment of styles and reliable quality, CVO Eyewear is a reimagined collection built on a 70 year brand heritage.

D I F F Charitable Eyewear
Over 3 Million Lives Changed.
Every purchase helps provide the gift of sight to someone in need.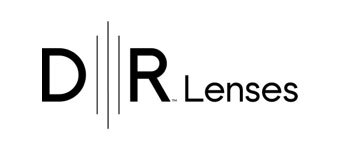 D|R Lenses
Doctor Recommends (D|R) Lenses, exclusive to Eye Recommend, are our unique, technologically advanced solution for providing the vision you deserve, no matter what your needs may be. Our optometrists in any participating Eye Recommend clinic, will customize your lenses to suit various aspects of your lifestyle, helping you live life the way you want.
Da Vinci
Designed after the character Leonardo da Vinci who was inspired by the actual polymath and great thinker of the renaissance.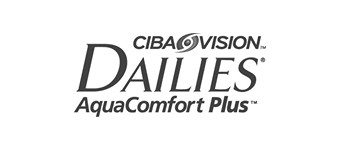 Dailies Aqua Comfort Plus
Anyone who wears contact lenses knows the challenge of keeping them hydrated. Now imagine being able to do this with a simple blink of the eye. All-day comfort is a reality with blink-activated moisture technology. Experience the comfort and convenience that these lenses can offer.

Dailies Brand Lenses
DAILIES® contact lenses are designed with advanced technologies to provide exceptional vision and comfort.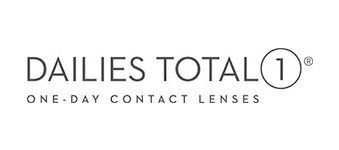 Dailies Total 1
Discover a new era in contact lens comfort. Designed with a surface of over 80%* water content, nearly the same as the surface of your eye, Dailies Total 1 leave a feeling of exceptional comfort until the end of your day.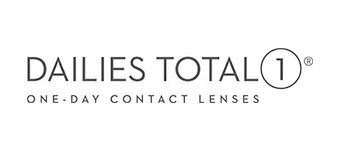 Dailies Total 1
Excellent comfort until the end of the day with breathable construction. This lens is designed to provide a surface that's over 80% water, mimicking the same as the surface of your eye. Dailies Total 1 provide a new era in daily disposables.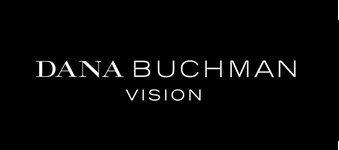 Dana Buchman
These frames are designed for the modern, sophisticated woman. With a styles that range from savvy to sassy, Dana Buchman eyewear are a bold addition to your wardrobe.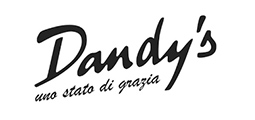 Dandys
Dandy's collection has been created to show to both the optician and the final customer the hand made works made on the frame itself with special care and passion all put into the realization of the pieces.
Danny Gokey
Danny Gokey Designer Eyeglasses embodies the spirit that defines Danny Gokey as an artist and permeates his music. These eyeglasses were inspired by Danny Gokey's sense of fashion and eye for detail.
David Beckham
David Beckham has curated a collection of timeless frames made from the very finest materials. His exacting taste and eye for detail have brought together an exceptional contemporary aesthetic with traditional craftsmanship.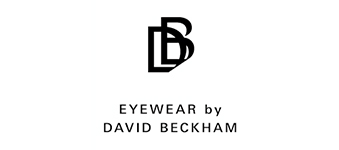 David Beckham Eyewear
A curated range of sunglasses and optical frames inspired by David Beckham's own style and global travels, designed in Italy.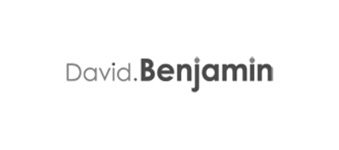 David Benjamin
Independent eyewear for the independent ECP.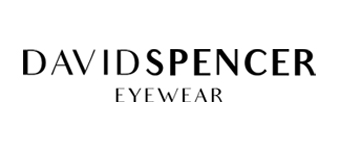 David Spencer
David Spencer Eyewear is the ultimate style realization of a journey born in the heart of Minneapolis, Minnesota. Each frame in the collection is hand-designed, starting with sketches and color concepts that David personally draws and then directs and oversees during production.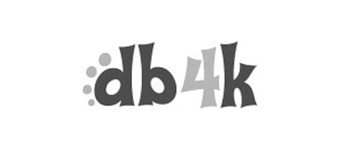 db4k
Created to reflect a child's taste and personality, this collection is designed to grow with them and their ever-changing interests. It's a collection that appeals to kids and parents alike. These are the glasses that you wish you had when you were a kid.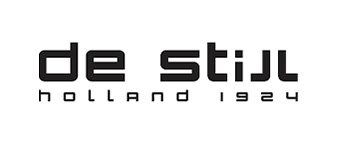 De Stijl
Each frame in the De Stijl eyewear collection bodes the inspiration behind their creation: harmony through the use of lines and right angles. The various elements of De Stijl's clean designs feature the complete absence of screws or welding by the hinge, ensuring your spectacles will never loosen.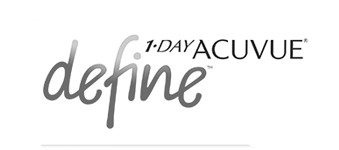 Define
Daily disposables don't have to be boring. Acuvue's Define lens offers three designs that match your unique eye pattern and colour. Natural Sparkle, Shimmer, and Shine give you a wide range of options to make your eyes truly stand out. Those with light, medium, and dark eyes can choose a specific look all their own.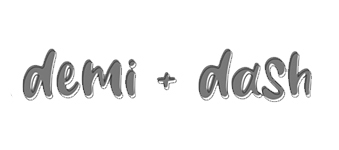 Demi + Dash
Demi + Dash eyewear is designed for today's growing kids and teens with functional frames that can add stylish vision support for kids' active lives. This independent brand, brought to you by ClearVision Optical, offers frames created with input from pediatric experts and features designed to cater to the needs of little trendsetters.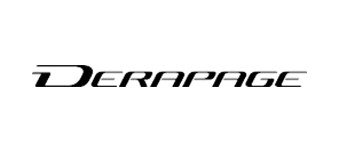 Derapage
The DERAPAGE designer eyewear brand owes its name to a motor racing term universally used to describe how the driver tackles a corner at speed while maintaining control of the vehicle. There are umpteen ways, materials, techniques of making a pair of glasses. One has but to choose. DERAPAGE has always entailed a choice, an ambitious one, the same today as twenty-five years ago: to create hi-tech eyewear to an exclusive design. A slice of future glimpsed at a preview.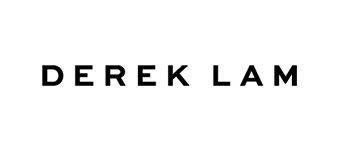 Derek Lam
The Company creates luxury products with a modern sensibility, known for its calculated simplicity and thoughtful detailing. Derek Lam eyewear embodies luxurious designs with a casual attitude.
Di Vittore
Provides elegant and high-quality frames.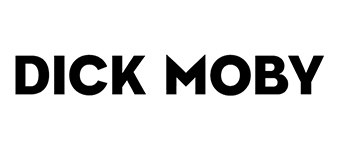 Dick Moby
We're Dick Moby. We love this planet, particularly the watery bits. We also love looking good, and we don't see why anyone should ever have to choose between the two. We take biodegradable and recycled materials and make beautiful eyewear out of them. We call it sustainable style.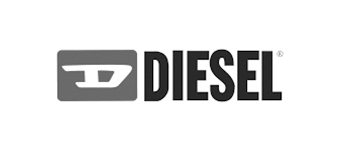 Diesel
A designer brand that has always stayed ahead of the trend, has reinvented archived style with mixed-material sunglasses and a range of shapes and colors. Diesel speaks to the individual, spurning self-expression with their bold eyewear collection.
DIFF Eyewear
At DIFF, our handmade eyewear is crafted with care and thoughtful design. We're committed to creating quality products and showcasing bold, sophisticated designs. We celebrate fashion as a force for positive change, and with your purchase, you make DIFFerence through our Gift of Sight partnership.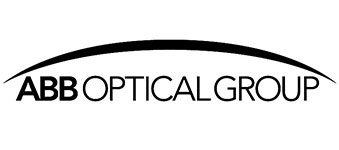 Digital Eye Lab
Since 2007, we have been proudly providing eye care professionals with superior products, extraordinary service and the fastest turnaround times in the industry. As a fully automated digital laboratory 100% dedicated to freeform, we feature multiple fabrication lines, an extensive onsite AR coating lab, as well as a lens finishing center.
Digital Lens Solutions
Digital Lens Solutions is a local lab of eye care experts that prides themselves on the highest quality lenses available. They are conveniently located close to our practice, so that we are able to get jobs done more efficiently and effectively for our patients.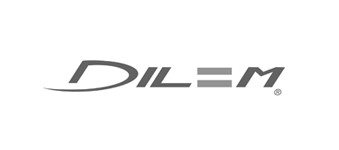 Dilem
Dilem is a revolutionary and patented concept with interchangeable temples. A modern and fundamentally fashion style when it comes to design, colours and temple decorations. A top of the range collection with XP2 (a very hard-wearing technical polymer) interchangeable temples, hand-polished, specific surface coatings… Dilem is dedicated to women and men looking for a versatile frame.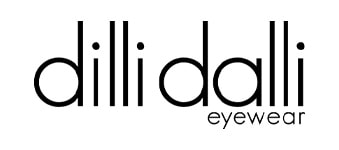 Dilli Dalli
Development of the Dilli Dalli collection was driven by the needs of pediatric eyewear patients, their parents, and eyecare professionals. Our extensive research and collaboration with pediatric optometrists, combined with our years of experience and knowledge in pediatric eyewear design, indicated the importance of safety, durability and comfort to parents when it comes to their child's eyewear.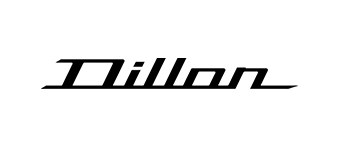 Dillon Optics
Stunning design, light weight, and a unique satin matte finish that is as functional as it is beautiful. Preventing glare and hiding smudges are a great start - but the real "vision" was to provide a razor sharp image that would be hard to duplicate elsewhere & we think we achieved just that.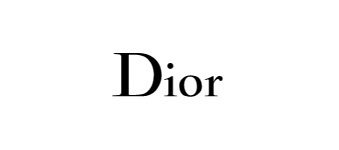 Dior
Exclusive creations crafted with charm and elegance define the Dior brand. Eyeglasses and sunglasses made with cutting-edge material that epitomizes modern elegance with optimal protection.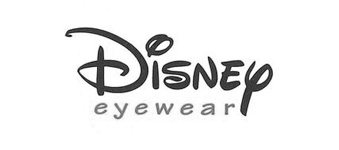 Disney
Disney eyewear designs with children in mind. Kid-tough, with spring hinges and stay-put cable temples. It's not surprising that Disney eyewear was rated by Jobson Research as the best selling children's collection from 1997-2003. Part of what makes this collection so popular is its ability to keep pace with today's fashion-conscious kids.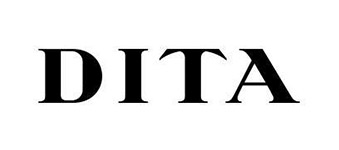 DITA
You can't literally see the teams of designers, research and development, or the number of months it took to make a pair of DITA frames. But you will always feel its presence when you hold it in your hands. Which is why DITA's design and manufacturing standards are regarded as the benchmark by which all other luxury eyewear brands are judged. Founded in 1995, DITA reinvented eyewear by transcending its conventions, creating a discreet luxury with product ranging from bold character frames to new interpretations of timeless shapes through innovative technology. With over 20 years in design and partners at the highest levels of manufacturing, DITA's expertise is unparalleled, earning a coveted reputation as a true leader in optical innovation. DITA has had the unique pleasure of serving the world's most discerning clientele, challenging the old guard, and forging singular relationships within culture, style, sport, and entertainment; affirming the brands position as individual as the product it creates.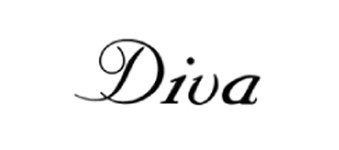 Diva
The Diva collection was first created in 1990 by Antonio Coffen, an Italian designer. His collection captures the ultimate beauty and elegance, showcasing your femininity in a classy and timeless way.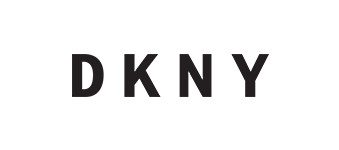 DKNY
Modern shapes and iconic branding are signatures of the famous fashion line's eyewear brand. Having designer frames like those offered by DKNY can do more than set you apart from the crowd, they can give your style a refreshing New York look.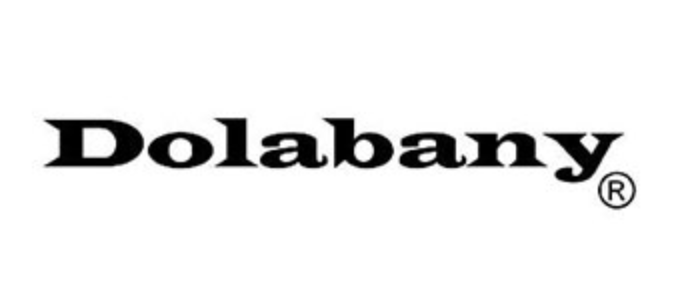 Dolabany Eyewear
Our unique designs are always at the forefront of eyewear fashion, implementing new materials and concepts, such as our latest collection frames made with TR-90 material which is extremely lightweight, durable, and hypoallergenic.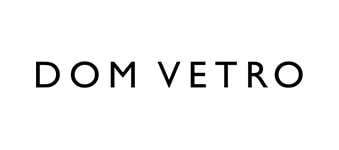 Dom Vetro
Originally founded by master eyewear designer and maker Ashley Bézamat in Veneto, Italy, DOM VETRO has called Los Angeles its home since 2017. At the heart of every DOM VETRO product is the idea that every pair is personal, which is why their entire line is hand-made, fully customizable, and made to order. Fusing the quality of European craftsmanship with the fierce independence of LA, every DOM VETRO piece is a work of art.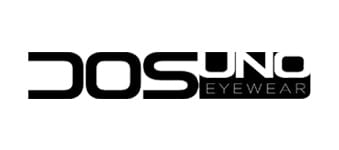 Dosuno Eyewear
These 2 in 1 frame come with swappable arms and sport bands, making them perfect for the individual who lives life in the fast lane. Available in a variety of styles and colours, these flexible frames look great, whether you're in the boardroom or on the court.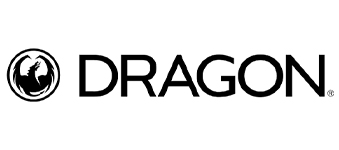 Dragon
A Dragon State of Mind is exploring the unknown territory while continuing to unite the world and personas that make up our alliance. It set out to be leading eyewear in the active youth lifestyle.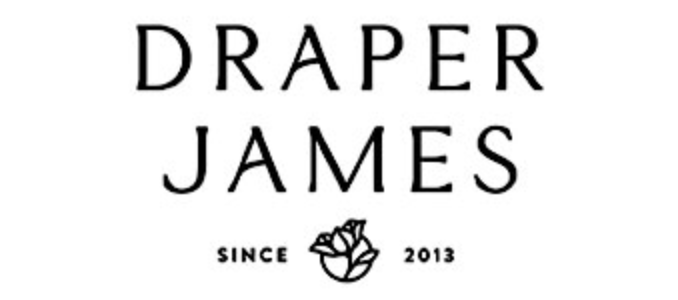 Draper James
Draper James eyewear represents the charm and grace that has become the signature of the Southern-inspired lifestyle brand founded by Reese Witherspoon. The optical collection takes cues from Draper James' vibrant and modern take on Southern charm and offers an array of feminine styles in an inclusive range of designs and eye sizes.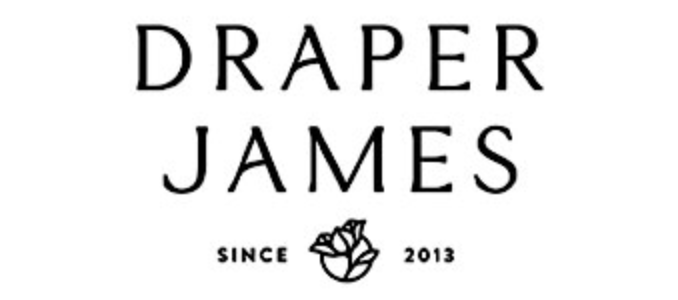 Draper James
Founded by Reese Witherspoon, the Draper James eyewear collection takes on a modern Southern-inspired lifestyle with charm and grace, offering an array of feminine styles, designs and eye sizes.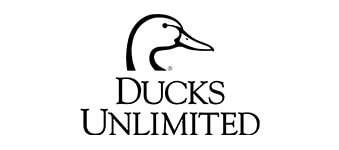 Ducks Unlimited
The Ducks Unlimited eyewear collection is inspired by the brand's commitment to conserving the wetlands habitat and breeding areas of North American waterfowl. Explore elegant glasses designed to stand up to outdoor adventures.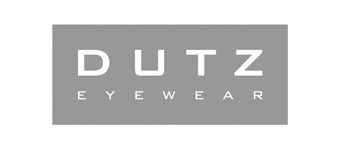 Dutz
Dutz Eyewear emerged in The Netherlands in 2005. They focus on the adventurous styles that their customers desire. Aiming to be different from the rest, the Dutz eyeglass frame collection provides a myriad of unique shapes, colors, and patterns.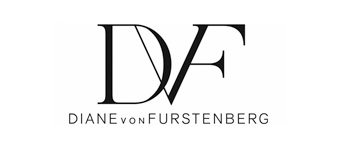 DVF
DVF (Diane von Furstenberg) eyewear is a globally renowned luxury brand that is sold in 72 countries worldwide. Each frame is beautifully crafted, featuring luxurious details, materials and signature prints.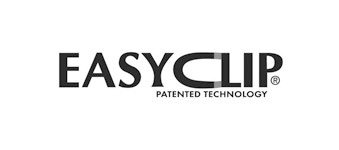 EasyClip
Aspex Eyewear's EasyClip® technology gives you eyeglasses and sunglasses in the same stylish frame, with removable polarized lenses that go on and off with one easy click.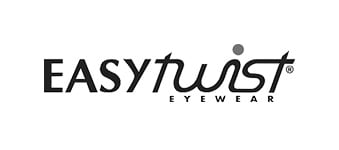 EasyTwist
EasyTwist® eyewear stands the test of time and always bounces back. From playing in the park to falling asleep with your favorite book, these glasses adapt to life's every twist and turn. EasyTwist® features state-of-the-art technology which combines Trilaston memory metal and our magnetic EasyClip® for the active, savvy individual who depends on eyewear elasticity and shape recovery.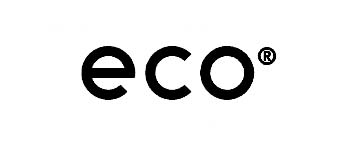 eco
Eco is about expressing yourself and feeling good in your own skin. We're part of a generation that welcomes positive change and always stays open and curious. Making a difference starts with making better choices. That's why we made it our mission to use recycled and biobased material in our Eco frames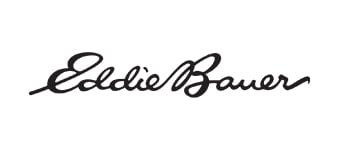 Eddie Bauer
As a brand, Eddie Bauer is about a legacy of adventure, resourcefulness, and love for the great outdoors. Eddie Bauer eyewear is no exception. These prescription frames and sunglasses are designed to help you stay active and experience the world around you. Eddie Bauer's stylish and sturdy eyewear is equipped to help you pursue adventure wherever it may take you.
Eight to Eighty Eyewear
The upscale design and trendy style doesn't have to come with a premium price tag. Eight to Eighty eyewear designs spectacles that capture modern style, fun colors, and timeless shapes. Eight to Eighty has collections for both men and women. Elan
Contemporary styling, paired with affordable frames, mark this unique eyewear brand. Available in men's, women's, and unisex offerings, wearers can feel the quality and attention to detail that goes into every pair. Material choices are second to none and surprisingly lightweight when compared to other brands.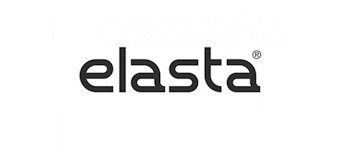 Elasta
Elasta hinges have been evolving for over 50 years, lovingly refined from a simple hinge to a technical powerhouse. The Elasta collection of hinges can provide consistent resistance and tension, ensuring an ideal fit and unfailing reliability.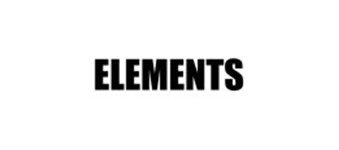 Elements
The Elements collection is proof that you do not need to sacrifice great style for a great value. Priced for the value- and fashion-conscious consumer, it is a good option for those that participate in a managed care program. It is also a great line for people looking for a second or even a third pair of glasses to add to their eyewear wardrobe.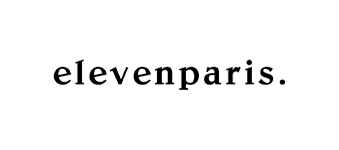 ELEVENPARIS
ELEVENPARIS is all about feeling good in what you're wearing. The Parisian brand was founded in 2003 by 2 friends with a vision, and designs collections for women, men, and kids. The ELEVENPARIS style mixes humor, music culture, and contemporary cool. ELEVENPARIS works with young artists and big international brands to create eyewear that's minimalistic and quirky, comfortable and bold.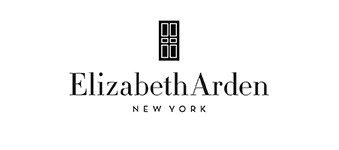 Elizabeth Arden
Renowned beauty products designer Elizabeth Arden naturally made the progression into eyewear. Since then, she's been offering women an exquisite collection of fashionably designed frames that enhance any woman's face with the discerning taste that only Elizabeth caters to.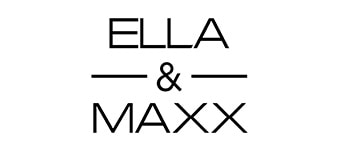 Ella and Maxx
With Ella & Maxx, you can be sophisticated, bold, fun, and influential! Designed completely in house, Ella & Maxx is fashion forward, unique, and universally flattering. Ella & Maxx eyewear boasts fine finishes and high-tech materials making it both attractive and durable.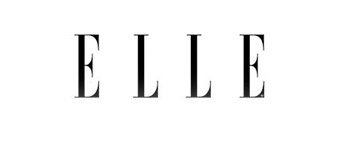 Elle
ELLE magazine is the go-to source for today's fashion and trends, with 45 editions around the world. Not wanting to take life too seriously, ELLE enjoys making fashion accessible and encouraging originality in the everyday woman's life. This is demonstrated in the young, fresh, and light hearted designs throughout the ELLE eyewear collection.
Ellen Tracy
Founded in 1946, The Ellen Tracy line of eyewear is made for women. Celebrating stylized, capable women, the Ellen Tracy collection features a sophisticated design, showcasing confidence and bold aesthetic choices.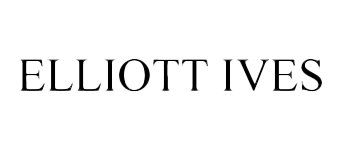 Elliott Ives
Made for a customer that's sophisticated but not showy, Elliott Ives frames appeal to practical sensibilities with thoughtful details that are more timeless than trendy. They're the perfect fit for anyone seeking affordable, designer quality frames that suit a laid-back style.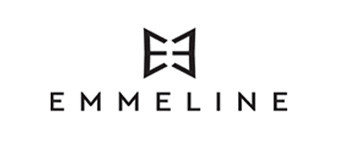 Emmeline
Gorgeous designs with classic styling cues to suit a variety of facial shapes. Soft accents and hues to compliment the frame come standard on all glasses, and colour selections ensure you'll find the right pair for yourself.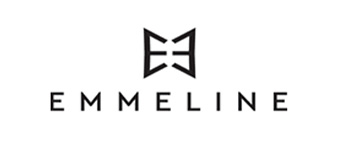 Emmeline
Emmeline eyewear is a Canadian brand specially curated for the modern woman. The perfect combination of femininity, elegance, and whimsy, these frames were designed to celebrate the strength and beauty of modern women.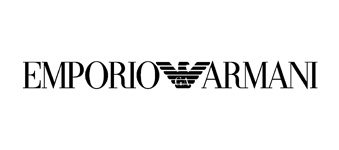 Emporio Armani
The name Armani has been synonymous with unrivaled Italian style all over the world for over 30 years. Perhaps best known for revolutionizing fashion with his unstructured jacket in the Eighties, Giorgio Armani has continued to define the well dressed ever since.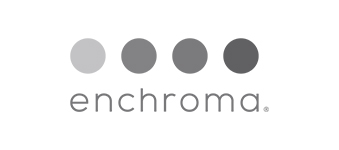 Enchroma
Enchroma lenses bring color to the colorblind! By filtering out specific wavelengths of light, EnChroma lenses allow your brain to better differentiate between colors. For the millions of colorblind people out there, EnChroma lenses offer them something they've truly never seen before.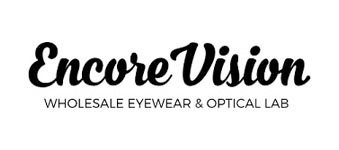 Encore
Encore Vision, established in 2003, has continually provided quality eyewear to companies both large and small throughout the United States and Canada. As a factory-direct source, we specialize in designing, developing, and manufacturing eyewear to provide the quality, style, and value needed in today's marketplace.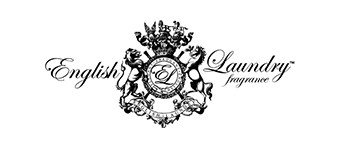 English Laundry
Christopher Wicks, the founder of English Laundry, gets his design inspiration from the music of the 60s/70s and the grey skies and local pubs in his hometown of Manchester, England. Britain's industrial landscape and underground music scene emanate from the edgy styles found throughout his frame collection.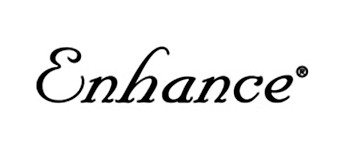 Enhance
See and look vividly. Each pair of Enhance spectacles is sleek and stylish, made out of lightweight yet durable materials. Accent your face with thin or bold frames, for a look that's you, enhanced.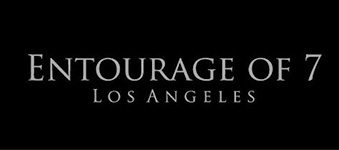 Entourage of 7
Entourage of 7 is luxury eyewear based in Los Angeles and influenced by the city in which it originates. We base our design philosophy on the heritage of Los Angeles eyewear – but not resting here. Always keeping our eyes and mind open to new ideas, we manufacture our eyeglasses in Japan and Denmark. A great mix of tradition and cutting edge technology ensures a constant flow of creative ideas pushing our designs to new limits.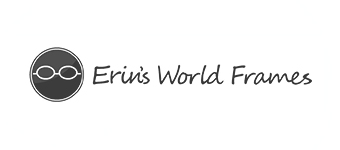 Erin's World
Erin's World frames were developed by the dedication of Maria Dellapina in 2004. Maria's youngest daughter Erin was diagnosed with Down syndrome at birth. Many frustrating years followed as Maria tried to find spectacles that would fit and fulfil the optical requirements of Erin. 'Erin's World', is a frame line designed to accommodate and fit the features of children and adults with Down syndrome, as well as, other individuals with unique facial features.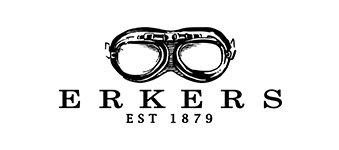 Erkers
Erkers presents the epitome of class with eyewear being a family business since 1879. Through five generations of original ownership, Erkers knows fine eyewear. If you want to channel the spirit of St. Louis while knowing you are truly prepared for any endeavour, allow us to fit the perfect Erkers to frame to your world.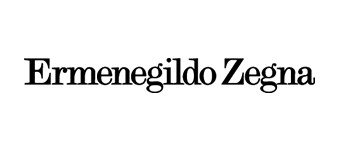 Ermenegildo Zegna
The Ermenegildo Zegna designer eyewear collection for men refinement and luxury. As a world-renowned Italian designer, Ermenegildo Zenga has focused on creativity and innovation, producing elegant designs featuring advanced craftsmanship and materials.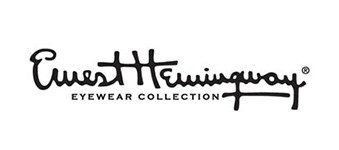 Ernest Hemingway
A vintage-inspired look full of tortoiseshell patterns, colorful crystal, and riveted designs. Choose from familiar shapes, like cat eyes, that nod to the glamour of the 1950s. The classic look is refurbished and appeals to today's youthful culture who identifies with the legendary Hemingway lifestyle.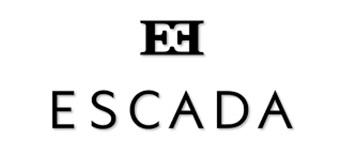 Escada
As one of the world's leading luxury womenswear brands, ESCADA stands for modern elegance, cool glamour, and sensual femininity. The brand, founded in 1978 by Margaretha and Wolfgang Ley, provides a distinct sense of refined quality, workmanship, and excellent fit and is characterized by color, print, and the love for detail.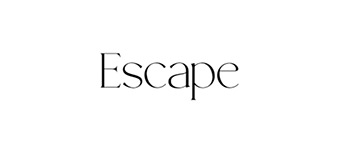 Escape
An exclusive in-house brand of Milano Optics, Escape Eyewear.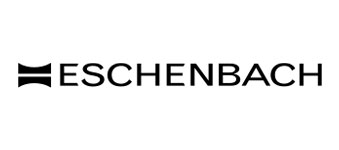 Eschenbach
Eschenbach is the leading manufacturer of high quality magnification solutions for the visually impaired.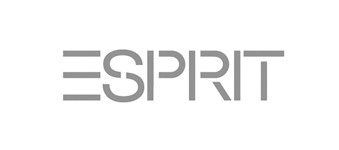 Espirit
The Esprit eyewear collection embraces the relaxed sunny Californian way of life: fun, friendship, and love for life. Authentic and inspirational designs flow throughout their stylish frames.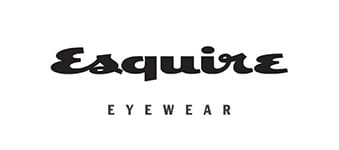 Esquire Eyewear
The Esquire Eyewear Collection was designed in collaboration with the experts at Esquire Magazine and encompasses a broad range of styles and materials to serve the many different aesthetic tastes of today's modern man. Featuring the right blend of classic and contemporary, new and traditional, the expected and the exploratory, this collection delivers the extra 10% with substance and style.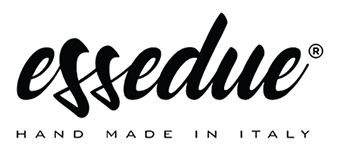 Essedue
At Essedue, our mission is to design and realize, in the 
Italian factory of Essequadro Srl
, eyewear with a 
high handicraft
 content that 
everyone can wear
, that is perfectly 
resistant
, that is 
comfortable
 and that combines the 
research
 of 
exclusive colors
 to the peculiarity of innovative details.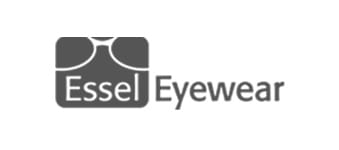 Essel Eyewear
Essel Eyewear, a dynamic company, established in 2005, is dedicated to providing its clients with top quality service. Quality eyewear at factory-direct prices. Esseleyewear.com, owned and operated by a New York State Optician, produces high-quality eyewear at economical prices.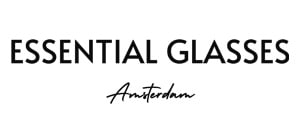 Essential
Where contemporary design and conscious giving meet. Essential Glasses are quality frames that won't break the bank and have you looking sharp. Plus, we plant 1 tree for every pair of glasses purchased through our store. Now that's affordable vision you can feel good about.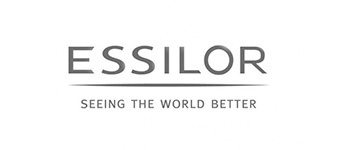 Essilor
The world leader in corrective lenses, Essilor, is present in more than 100 countries with a wide range of lenses to suit various lifestyle needs. Protect your eyesight with innovative lenses tailored to your prescription.
Essilor Stellest
Essilor launched Stellest™ lens, a new generation of spectacle lens solutions in the fight against myopia.

Est. 1996
1996 represents the year that Dr. Papadakis embarked on his dream to open his own clinic, and Finch Avenue Optometry became a reality. From its humble beginnings, it grew into a well-established eye clinic in the community of north Toronto.
Été Lunettes
Key Optical Europe is a young, dynamic, and modern company, the descendant of four generations of eyewear manufacturers. A tradition that began in France in 1924 with Gustave Rege-Turo, our Italian great grandfather, an artisan who handcrafted spectacles using horn and tortoiseshell as base materials.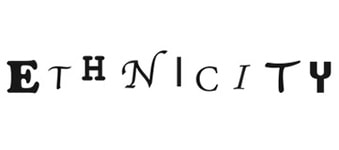 Ethnicity
We should begin our conversations with our similarities and celebrate our differences....We believe that ethnic specific design goes far beyond just proper anatomical fit, it should include flattering lines and coloring, cultural tastes and take into account optical correction needs.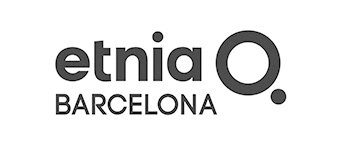 Etnia Barcelona
Etnia Barcelona is all about expressing your unique style through vibrant, art-inspired eyewear. This independent brand from Barcelona brings color to the world of glasses with natural acetate frames and high-quality mineral lenses. They're not just about making a fashion statement, though —they're committed to vision excellence, too. Whether you're after everyday wear or something more daring, Etnia Barcelona's got you covered with a wide range of bold and eye-catching designs.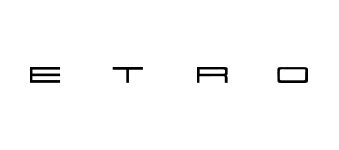 Etro
For fifty years, Etro has been a synonym for Made in Italy and a style, a lifestyle, where quality and elegance bow not only to aesthetics. An exquisite and refined universe born from the innate passion for travel and history today has become the leitmotif of each line crafted by the brand. The artful use of prints and colours combined with extraordinary craftsmanship, attention to details and modern cuts have enabled the Etro label to enjoy ongoing growth. Etro has become a hub of creativity and innovation, although it still keeps close ties with a strongly recombined tradition.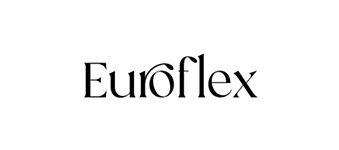 Euroflex
An exclusive in-house brand of Milano Optics, Euroflex Eyewear.

Europa Eyewear
This practical, cost-effective collection can help you stand out without sacrificing quality. From free frames with the Elements label to premium options like Scott Harris or Michael Ryen, you'll find plenty of styles offered here.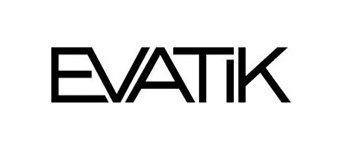 Evatik
Cloaked in an aura of mystery, EVATIK offers an eyewear expression that embodies the fusion of innovative design and technology. High-quality fabrications, lightweight materials, and unique applications result in a collection designed to keep you staring.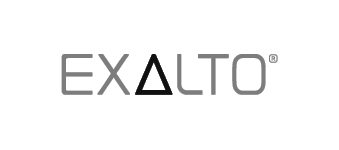 Exalto
Drawing its inspiration from men's characters and exploring their world, Exalto® offers its wearers products designed just for them: technical excellence of specific hinges, refinement, durability, reliability, and dedicated finishes and colours.
Extreme H20
Extreme H20 contacts come in multiple sizes because contact lenses are not a one-size-fits-all product. Extreme H20 contacts are designed to be ultra-hydrating with a great fit.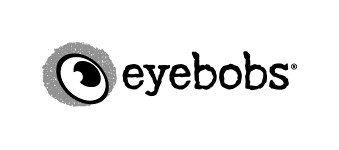 Eyebobs
"Eyewear for the irreverent and slightly jaded." If you're into ordinary glasses, look somewhere else. These frames are as wild as you want them to be: bright colours, fun shapes, and unapologetic use of materials. Stand out with glasses you won't find anywhere else.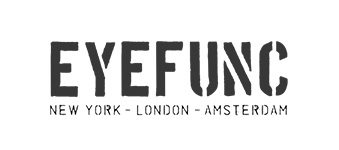 Eyefunc
Urban and edgy, this is not your typical eyewear. Launched in New York and expanded to Paris, Eyefunc frames are made with a combination of metal, acetate, epoxy, and a rubber-like material that makes these glasses incredibly strong while remaining soft and flexible, not to mention nickel free!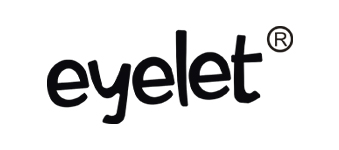 Eyelet
Eyelet is a collection of spectacle frames for children from 0 to 16+ years. These kids collections are specially designed to withstand extreme and careless handling, combining stability, comfort, resistance, color and style.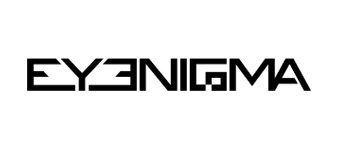 Eyenigma
This creative eyewear is inspired by mysteries, myths, legends, and universal phenomena. Designer Stephen Kapoor is a travel junkie, drawing on trips to Japan, Tibet, China, India, the Middle East, and the Caribbean. These frames combine a global influence while adding a touch of the mystical for whimsy that cannot be matched.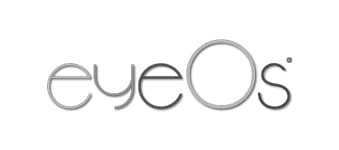 EyeOs
eyeOs premium reading eyewear was developed to bring a new level of quality and design-sophistication to market. Fun and exciting eyewear while rivalling the quality and design of the finest and most expensive prescription eyewear brands.
Eyeris
All day Comfort, How? By starting with a softer material is the 1st logical step in how we differ over other lenses. That, along with the most advanced cross-linking design is the 2nd. Finally, our lenses bathe in a unique blend of time-released emollients keeping them softer all day long! You're Welcome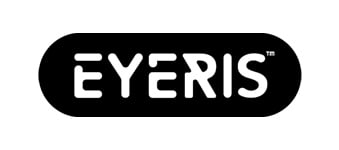 EYERIS
EYERIS is a contact lens designed with the softest materials bathed in a unique blend of time-released emollients for all-day comfort. Hioxifilcon has the lowest stiffness rating of any lens material on the market, meaning daily wear is kinder to the blinking eyelid. Features also promote healthy eyes, with enhanced breathability and 50% UVA protection.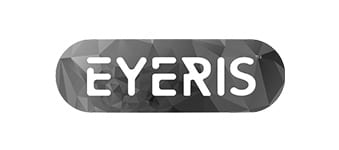 EYERIS
EYERIS contact lenses offer all-day comfort, with UVA blocking and blue light handling tint. Make EYERIS your next go-to lenses and discover the difference a softer material and advanced cross-linking make.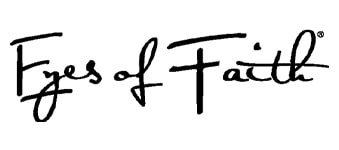 Eyes of Faith
Our purpose is giving the gift of sight through mission work. Our passion is reflecting the love of Christ in the optical marketplace. Our style is creating beautiful, designer eyewear that inspires hope.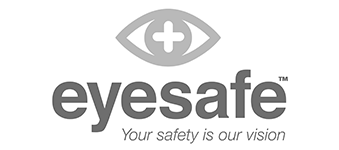 Eyesafe
Eyesafe is a company that provides prescription safety glasses. Protect your eyes with our wide range of comfortable safety wear featuring frames that come in a variety of sizes, allowing you to find your perfect fit. We offer eyewear with various safety features, such as full seal or dust dams. Keep your eyes safe with Eyesafe.
Eyetical
Overseeing the design and production of several notable brands, including Angie Kavala, Miracolo, Super Specs, Lagino, Zoe, and Kool, eyetical eyewear focuses on blending modern technology that provides genuine value to their wearers.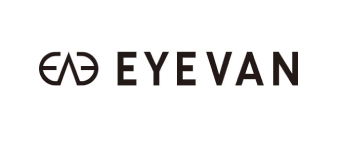 EYEVAN
Experience the timeless luxury of EYEVAN. Since 1972, EYEVAN has been at the forefront of fashion eyewear. Crafted in Sabae in Fukui Prefecture, the "City of Glasses," each frame is designed with care and attention to detail. Our mission is to make quality, modern eyewear that stands the test of time. Make a statement and own your style with EYEVAN's classic frames.
Eyewear by ROI
Eyewear by ROI has been a leader in eyewear design since 1986. Their premium brands include Bulova, Karen Kane, Wittnauer, and more.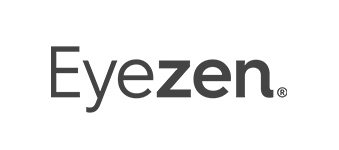 Eyezen Digital Lenses
Eyezen®+ enhanced single vision lenses are designed for the way you see the world, reducing strain from viewing digital devices. This American brand is perfect for use with all screens, from laptops to smartphones, these lenses protect from harmful blue light, helping to keep your eyes safe and comfortable, even on your most digital days.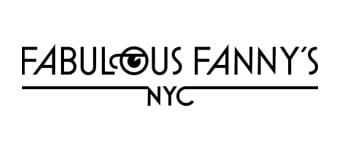 Fabulous Fanny's
Established in 1991, Fabulous Fanny's prides itself on crafting history's most famous eyewear. From original vintage inspirations to classic reproductions, their collections stand out and stand the test of time. Eyewear enthusiasts can find original and re-imaged designs from every decade.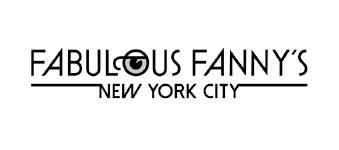 Fabulous Fanny's NYC
Fabulous Fanny's has been fighting unoriginality since 1991. These frames prioritize individuality above all else. Find a fit that not only suits you, but truly feels like you. Whatever your style, Fabulous Fanny's has got frames to match it.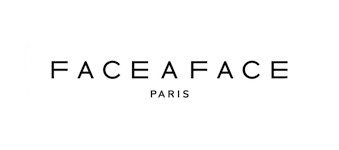 Face A Face
Far from standardized fashion diktats and conformist trends, each collection asserts its artistic temperament, drawing its inspiration from the sources of Modern Art, architecture and contemporary design FACE A FACE frames are developed within the design studio directed by Pascal Jaulent resembling small subtle pieces of architecture, playing with volumes, shapes, material and textures.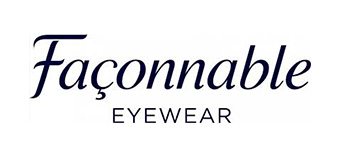 Faconnable
This high-end, international line of eyewear for men and women was founded in 1950 in Nice, France. The Façonnable collection of frames is extensive. Their designs range from vibrant and trendy to elegant and subdued. Refined luxury without ostentation is the hallmark of a Façonnable frame.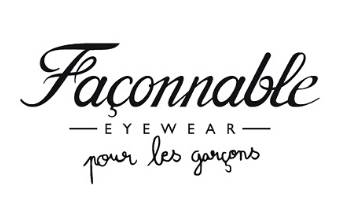 Faconnable Kids
Faconnable eyewear frames are characterized by their timeless, elegant, yet fun appearance. Refined, and with an incredible attention to detail, this brand is perfect for those who know how to appreciate the finer things in life.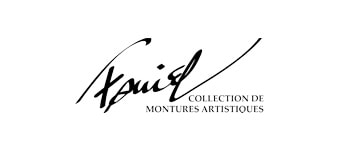 Faniel
Faniel is an artistic, Canadian, hand-crafted eyewear line designed by renowned opera singer Anne-Marie Faniel. Each whimsical pair of frames is inspired by colour and music and made from recycled materials. Find a pair that suits your unique style today.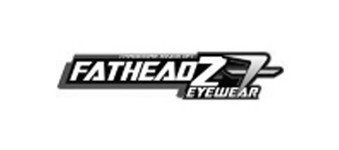 Fatheadz
"Hardcore since 2004", Fatheadz frames are big, bold, and boisterous. With styles for both men and women, Fatheadz frames are meant for the bold individual.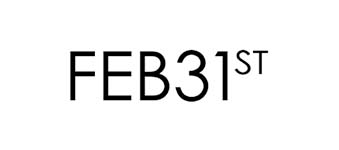 FEB31st
FEB31st is an Italian company that focuses on light but solid manufacturing, adopting new trends, and flexibility. These frames are artisanal and comfortable; a welcome addition to any outfit or style. FEB31st offers customization on their frames so you can find a fit that works for you.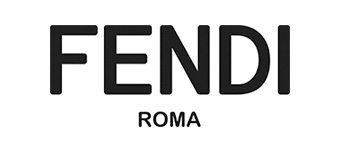 Fendi
It is an extraordinary journey through 90 years of history that has made Fendi a unique and unparalleled brand, featuring the very best in eyewear accessories.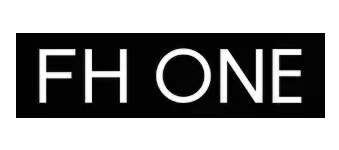 FHONE
FHONE eyewear is uniquely crafted just for you. Each artisan-made pair of frames goes through 100 single work steps. From milling, sanding, and shaping, to plating, engraving, and adjusting, you can fall in love with how you look, see, and feel. Discover the quality of handcrafted FHONE frames today.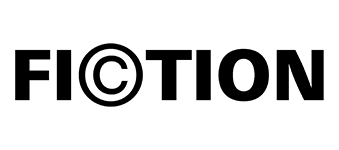 Fiction
FICTION is an independent optical brand built upon a collection of finely crafted designs for prescription eyewear and sunglasses.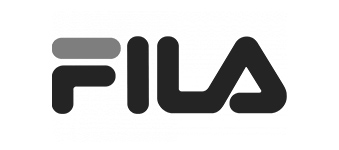 FILA Eyewear
FILA stands for those who stand out. Through bold designs, unforgettable colors, eye-popping eccentricity, and fun European twists on familiar designs, FILA highlights a look you want people to see.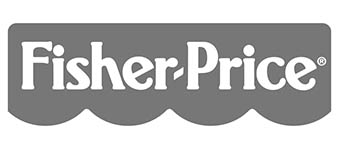 Fisher Price
When it comes to your child's eyes, you look for a name you know and trust. Fisher-Price eyewear brings the kid-friendly quality you've come to expect from them. And with their kid-tuff technology, you know Fisher Price frames are ready to keep up with your little one.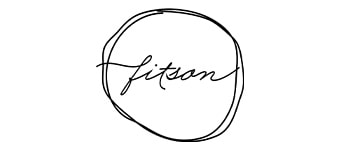 Fitson
Established in Montreal in 2012 and inspired by the city's lively and easy-going character, Fitson & You brings your personality to life with colourful, high-quality eyewear made from lightweight, flexible state-of-the-art materials including ultem and German steel.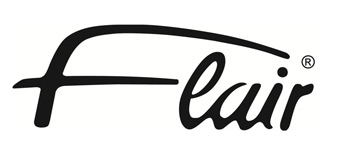 Flair
Flair's vision has always been to make eyewear more beautiful, more comfortable – simply better. Eyewear that people around the whole world can fall in love with. Driven by this ambition, we played a significant role in growing eyewear into high-quality accessories, and we have been pioneering in turning rimless glasses into a design object, helping them to achieve fame and appreciation all around the world.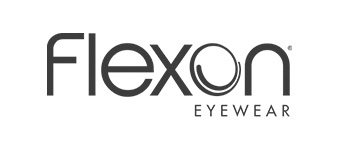 Flexon
Technologically advanced memory metal. Designed to stay in adjustment. More durable than other materials. A lightweight, comfortable, and extensive selection of styles.
Float
Providing innovative styles in men's and women's frames since 1986, Float offers you updated and new collections regularly. Combining the best of performance and styling together in attractive designs, Float gives you an uncompromising frame at prices to suit any budget.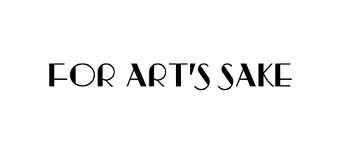 For Art's Sake
Founded in 2016, For Art's Sake is one of the biggest and most exciting eyewear brands to come out of London. Loved for its bold details and a light-hearted approach to luxury, FAS lives by the phrase 'Designed to Delight' – seen in everything.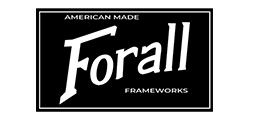 Forall
Based in Lubbock, Texas, we design, create, and manufacture our frames from start to finish. Our commitment to high-quality craftsmanship combines modern technology with traditional handcrafting methods. With over 50 precise steps, we ensure functionality, comfort, and a product that lasts a lifetime.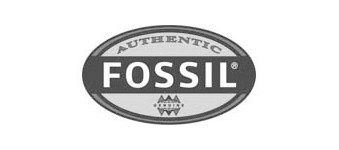 Fossil
Rooted in authentic vintage and classic design, Fossil integrates the best fashion of times past with modern style that represents the unique individual. Make a statement with Fossil sunglasses that match your fashion sense.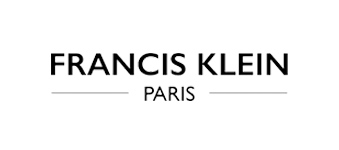 Francis Klein
Since 1970, Francis Klein has handcrafted designer frames to become a staple of your wardrobe. This family-run business has a team of talented artists who use their extensive skills to create mall works of art for each part of glasses. More than functionality and comfort, Francis Klein frames are uniquely designed with high-quality materials in the heart of France.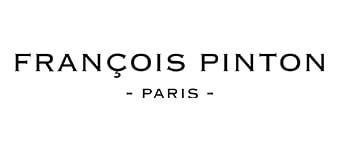 Francois Pinton
The François Pinton collections are a perfect balance of modernity and tradition. A tradition preserved, with collections that reinterpret the lines that have made the brand's history. Staying faithful to its origins while associating the quality of a know-how that adapts to influences.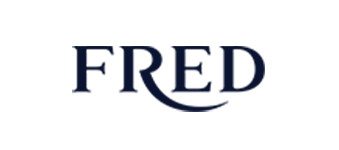 Fred
Inspired by pearls and gemstones, Fred sought out to make fashion that used these stunning elements in his frames. Each pair is handmade in Paris and takes a full week to craft. It is a combination of sophisticated precious metals and beautiful stones that can only be found at Fred.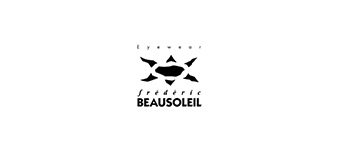 Frederic Beausoleil
Frederic Beausoleil frames feature playfully combined rich colors, classic shapes, and a touch of glamour. This Parisian line of eyewear crafts their frames with the finest materials and most innovative techniques available today.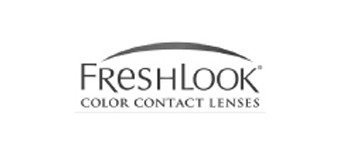 FreshLook Color Contacts
FreshLook® COLORBLENDS® contact lenses use 3-in-1 color technology for a naturally beautiful look, whether you want a dramatic transformation or subtle enhancement. Even if your vision is perfect, experience a fresh, new look that's always you.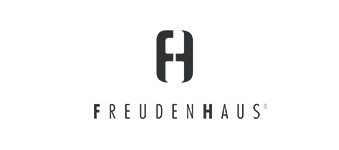 Freudenhaus
Freudenhaus believes that glasses become part of your personality and should fit every aspect of your life. This functional eyewear collection features designs ranging from classic to chic, sexy, and stylish while maintaining superb quality and comfort.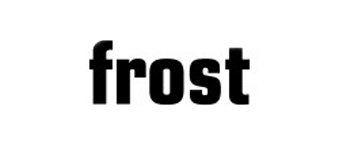 Frost
Frost frames are cosmopolitan, extroverted, optimistic and above all a statement on their own.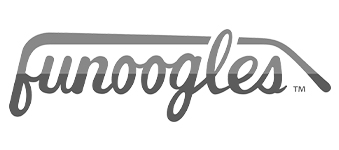 Funoogles
Funoogles makes children's eyewear fun, fashionable and customizable. With a variety of interchangeable colors, we're changing the face of eyewear for kids!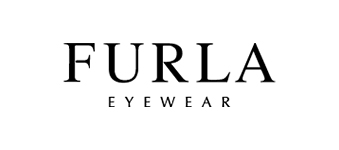 Furla
The Furla Eyewear collection mirrors the spirit of the brand, proposing frames with flowing and elegant lines, designed to meet the wishes of an exacting, alluring, up-to-date and self-confident woman.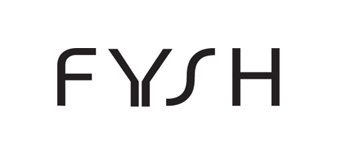 FYSH
FYSH UK encourages you to express and embrace your individuality. Originally from Britain, our frames are inspired by the beauty of the sea and the latest trends, with fluid styling, brilliant colors, and creative textures that let your personality shine through.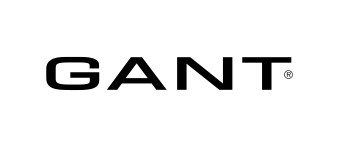 Gant
Gant creates modern and top quality eyeglass frames that are rooted in American sportswear heritage. Vintage and contemporary designs are intermixed with contemporary and bold colors, resulting in a sophisticated collection of eyewear.
Gant Sun
For the performance oriented, these  frames offer a design with the pedigree that only an American classic brand can offer. Combining European styling cues with high quality craftsmanship, the result is a pair that can make any wearer stand out in a crowd.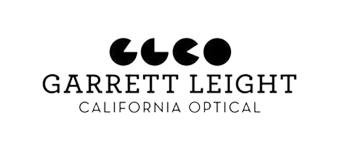 Garrett Leight
We're an independent eyewear brand committed to creating high quality, handmade eyewear inspired by the people, places, and stories of California.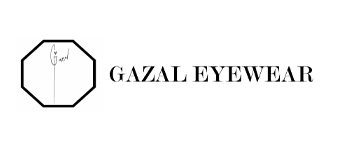 Gazal Eyewear
A minimum of one year is needed to craft each pair of glasses. The joy of wearing Gazal Eyewear makes it well worth the wait. Each style is created as a small batch so less than 100 of each frame color is made to order. This gives you a unique design that you won't see every person wearing.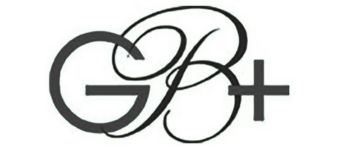 GB+
GB+ glasses combine style, quality, and affordability. Whether you're looking for a trendy and feminine design or a more classic and sophisticated look, GB+ has you covered. These glasses offer a precise fit with extended-size options and ultra-feminine contours, ensuring comfort and style go hand in hand. GB+ eyeglasses are crafted with attention to detail and come in a variety of materials and styles to suit every preference.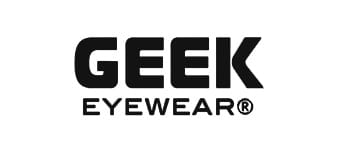 Geek Eyewear
Leading designer and marketer of optical frames, GEEK Eyewear® celebrates diversity, individuality and the creative enthusiasm of Geek culture. Considered the new chic, the "Geek lifestyle" has extended to all areas of pop-culture including fashion, sports, technology, music, gaming, film, art and entertainment. In that very spirit, GEEK Eyewear® embraces the Geek in every one of us, with a range of styles for men, women and teens.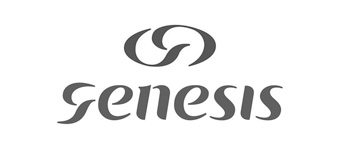 Genesis
The Genesis Optical Collection is a sub-brand of Altair Eyewear. Genesis eyeglass frames feature best-selling silhouettes and colors. Their clean, classic styles are designed with simplicity in mind. With a focus on refinement, Genesis eyewear blends functionality, affordability, and fashion into each frame.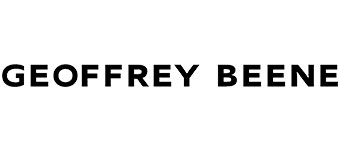 Geoffrey Beene
A brand rich in history and trusted for quality with an admirable business model. Geoffrey Beene has become synonymous with impeccable styling, superb tailoring, comfort and quality. Appealing to the fashion conscious consumer, the Geoffrey Beene eyewear collection unites Geoffrey Beene's playful, unconventional spirit with effortless, wearable designs for men and women.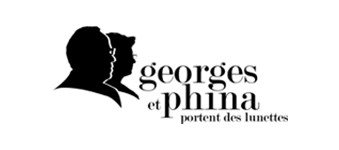 Georges et Phina
As a Canadian family owned and operated business, Georges & Phina has spent over two decades selectively importing innovative and unique high-end eyewear from around the world. Brands such as Vanni Solaire, Glossi, or MunicEyeWear feature exclusive designs and styles not easily found in Canada.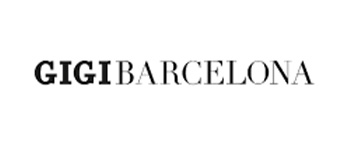 Gigi Barcelona
These meticulously handcrafted Italian frames perfectly balance leading technology and that irreplaceable human touch. Each frame is made with more than 100 steps to create frames that are comfortable, functional, and durable as well as beautiful.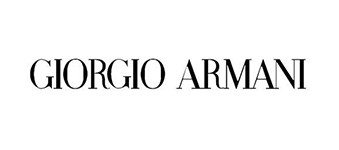 Giorgio Armani
The Giorgio Armani brand has an incomparable and timeless sense of style. Armani's vision of the world of creative design is not just about turning heads, but about leaving a lasting impression. Pure lines, intrinsic elegance, and care for details are the elemental concepts underlying Giorgio Armani's iconic designs and eyewear styles.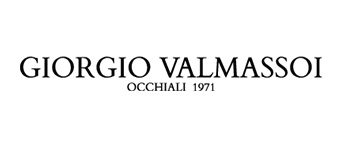 Giorgio Valmassoi
Frames made with passion by a small family company. Giorgio Valmassoi is known for style, elegance, quality, and comfort. Each pair of glasses is meticulously crafted for excellence. Customized hinges create greater stability and exceptional comfort.
Gisselle
Get the latest in fashion-forward and trendy design-centric eyewear from Giselle. Showcasing popular oval shapes and stark color options, these glasses say more about you than any other accessory could.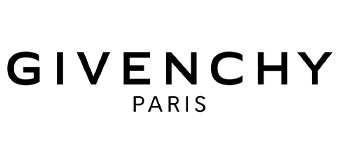 Givenchy
The eyewear collection of Givenchy respects the style that characterizes the fashion Maison. Pure, almost square lines for a neutral outfit that aims to show the true essence of who wears them. Givenchy combines craftsmanship with technology, to be noticed in the metal inserts of the hinges.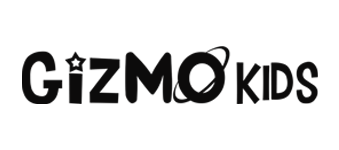 Gizmo
Gizmo rubber eyeglasses are made with your child in mind. With a variety of fun styles, playful colors, and an adjustable design, Gizmo rubber eyeglasses ensure a proper fit while being durable enough to withstand the daily life of a kid.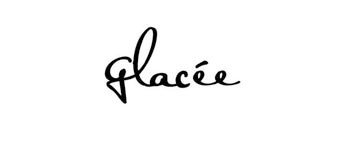 Glacee
Alternative frames for the fashion savvy and sophisticated female consumer. These contemporary designs capture many unique styling cues that result in a frame worthy of the unique women that wear them. Showcasing classic Hollywood with a modern streetstyle, each pair proves that it's one of a kind.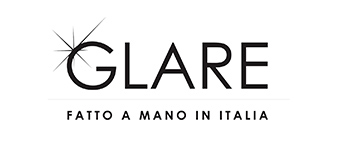 Glare
Glare is the value of made in Italy quality, believes in both technical and style experimentation and it does so with a collection of character and fun with geometries unequivocally in countertendency. It contains passion, imagination and the art of skilled Cadore hands.
Glen Lane
Designed in Detroit, Glen Lane eyewear combines vintage-inspired looks with high-end detailing to provide clear vision suitable to any style. The Glen Lane brand offers a variety of beautifully crafted, timeless frames that everyone can enjoy.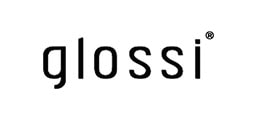 Glossi
Glossi is all about refined fun. Think incredible attention to detail, such as hand sewn hinges and iridescent finishes, in a lightweight package that make these frames perfect for any occasion.
Gold & Wood
Uncommon expertise in using the most refined and desirable natural materials that gives the Collection its unique character. Unparalleled expertise has become an art whose secret – from design to production – is well kept.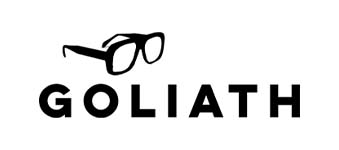 Goliath
Goliath eyewear offers the perfect combination of style and durability with a distinctly European flair. With high-quality materials and a finger on the pulse of the latest trends, the Goliath brand offers versatile frames for all men to enjoy, no matter their style or vision needs.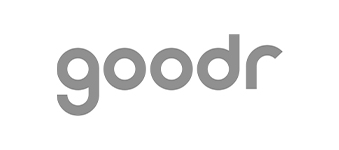 goodr
We started goodr because we think running is fun and your gear should be too. We're all about creating fun, fashionable, and functional sunglasses that everyone can afford.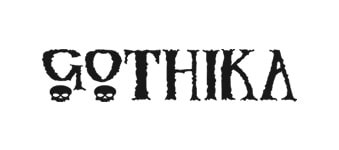 Gothika Contact Lenses
Gothika® offers the best Cosmetic and Halloween Contact Lenses! FDA Cleared lenses offering the finest, most comfortable contact lenses in the theatrical market for nearly 20 years!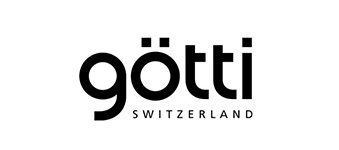 Gotti
Götti eyewear aims to elicit the same aesthetic and sensual reaction one experiences when viewing a beautiful piece of jewellery or artwork. Each frame is intended to be more a piece of jewellery than an accessory. Unusual, distinctive shades and patterns are a hallmark of Götti eyewear, creating a fantastic piece to add to your collection.
GP Specialists
GP Specialists are reshaping the way the world sees. For over 30 years, GP Specialists have dedicated themselves to becoming a renowned and preferred contact lens manufacturer. With single vision lenses and a range of specialty lenses, GP specialists have something for everyone.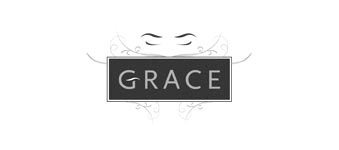 Grace
Timeless elegance defines Grace frame designs. Flattering and pretty styling is evident in each frame- a wonderful addition to the sophisticated woman's wardrobe. Grace frames are part of the Alternative Eyes brand.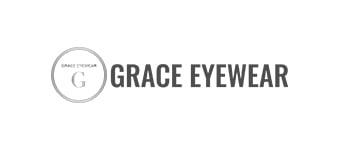 Grace Eyewear
Established in 1990, originally located at Vancouver downtown, Grace Eyewear is an individually owned Optical store. With more than 20 years of hands on experience, Michael and his outstanding, young, and driven team serve every one of their customer with pride and care.
Specializing on progressive lenses, Michael is continually doing research and attending vision expos around the world to provide their customer with the best quality and most unique frames and lenses.
Today Grace Eyewear has opened 2 locations. One in Burnaby at Metrotown and another in Crystal Mall.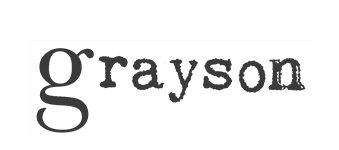 Grayson
Glasses made for young and old! Choose from frames made for millennials or stick to the classics. Both are manufactured in either metal or plastic. Simple, straightforward, and everything you need out of a great pair of glasses.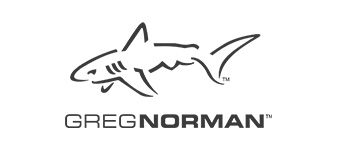 Greg Norman
Greg Norman, best known for its golf line, now offers eyewear. These sleek, bold, and dynamic frames embody the high standards and uncompromising adherence to quality that Greg Norman fans expect, which is why Greg Norman partnered with Aspex to produce these sporty frames that look great both on and off the golf course.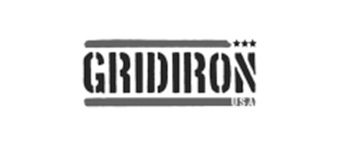 Gridiron
Gridiron offers the larger man an opportunity to balance style and fit without compromise.
Gucci
Gucci is one of the most prestigious brands in the fashion and luxury field. Eclectic, romantic, and contemporary, Gucci is now taking a completely modern approach to what fashion is, re-establishing the rules for luxury in the 21st century.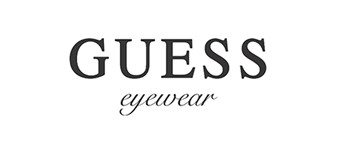 Guess
GUESS was established by the Marciano brothers, who, in 1981, left the south of France in pursuit of the American dream. Inspired by a European influence, the Marciano's put their innovative touch on the apparel industry, redefining denim and eyewear. Guess, and their large array of sunglasses symbolize a young, sexy, and adventurous lifestyle.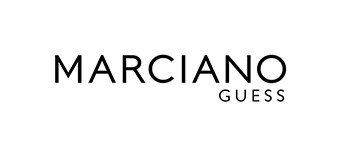 Guess Marciano
From the premium eyewear offering exclusively by Guess Inc, Marciano extends the fashion-forward contemporary designs that Guess is so famous for. Signature styling that screams Guess, and it's accessories brands are represented in every pair. Quality and attention to detail unmatched by other fashion brand's eyewear lines.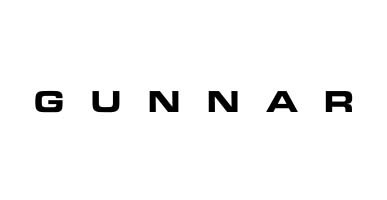 Gunnar
We get it. You aren't going to stop looking at screens anytime soon. That's why GUNNAR offers a real-world solution to keep your eyes safe and actually improve your experience while using phones, computers and tablets. With GUNNAR blue blocker glasses, you'll enhance your vision to reach peak performance.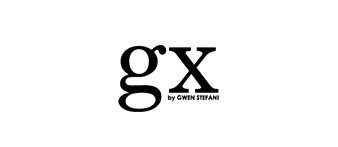 GX
GX By Gwen Stefani is bright, bold, and fun. It's a collection of affordably priced fashion-forward accessories that embody Gwen's unique blend of sophisticated polish and creative rock and roll edge. GX is a playful mixture of pop, punk, and chic.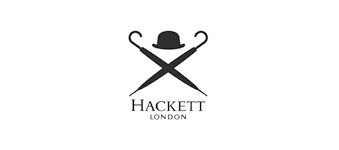 Hackett
It's all in the details for Hackett eyewear. From the lenses and spring hinges to the acetate- every last component of this British eyewear collection is crafted with the finest materials and techniques. The designs are for the modern man and take on a timeless look with subtle contemporary hints. The Hackett collection exudes contemporary yet understated style and doesn't take notice of trends.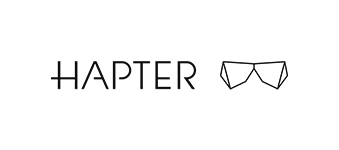 Hapter
Founded in the secluded Italian mountain down of Belluno in 2013, Hapter is where ideas become reality. Hapter Eyewear pushes the boundaries of eyeglasses by using experimenting with radical new materials like surgical stainless steel, artisanal coton fabrics, and industrial rubber to create your eyewear. Discover the Hapter difference.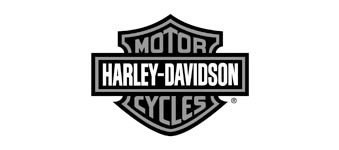 Harley Davidson
With a passion for fulfilling dreams of personal freedom, Harley Davidson values the deep emotional connection created with their customers through their products, services and experiences.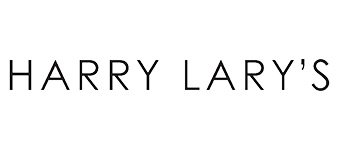 Harry Larys
Show off your creativity and elegance with French eyewear from Harry Lary's. Using acetate and engraved metal to sculpt frames with a vintage feel, this brand is all about traditional craftsmanship. The simple look can be dressed up or down, a staple accessory for anyone.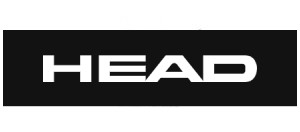 HEAD
Head eyewear combines the protection of a goggle and the comfort of an eyeglass with sleek styling at a terrific value.

Headlines
Is your style newsworthy? Headlines eyewear is all about show-stopping fashion sense and quality materials. Bold shapes and colours give you a robust and unapologetic presence wherever you go. Headlines frames are the very intersection of high-tech design and trendsetting style. Wherever you go, whatever you do, these frames will have you making headlines.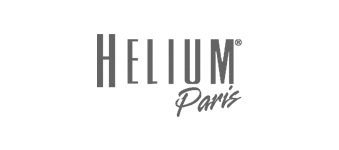 Helium
The Helium Paris collection is where suave Italian craftsmanship meets adventurous French design with innovative shapes and styles.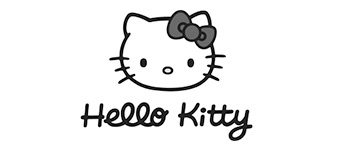 Hello Kitty
Hello Kitty is the beloved pop icon created to inspire happiness, friendship and fun around the world. Hello Kitty Eyewear is an adorable eyewear collection for girls of all ages. With colors such as pretty pinks and vibrant purples, these playful eye-catching Hello Kitty frames are a must-have for girls.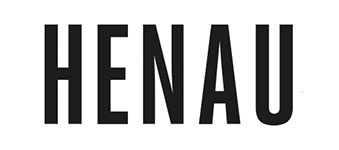 Henau
Henua designs contemporary eyewear that fits every nose. Traditional craftsmanship with a certain uniqueness, for people who love shapes, structure and colors.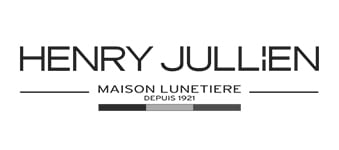 Henry Jullien
Henry Jullien is a brand that has been synonymous with exceptional craftsmanship and materials since 1921. Hand-assembled by skilled artisans in Lons-Le-Saunier, France, Henry Jullien frames are a testament to the brand's unwavering commitment to quality.
What sets Henry Jullien apart is their unique gold-filled collection. As the only manufacturer of 14K gold-filled frames in the world, Henry Jullien crafts eyewear that contains 100 times thicker gold than gold-plated frames.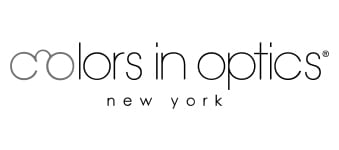 Heritage by Colors in Optics
Heritage by Colors in Optics is a captivating collection of luxury ophthalmic frames meticulously handmade in France. These frames combine classic looks with contemporary styling, offering a perfect blend of timeless elegance and modern flair. Crafted using dense acetate blocks, each frame boasts thicker contours and deeply bevelled angles, providing comfort and quality for the wearer.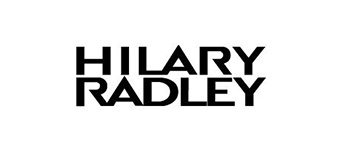 Hilary Radley
Hilary Radley is known for restrained femininity and artful elegance. These frames are created in classic shapes like cat-eye, square, and round. Choose from bold colours or modest patterns for a look that's absolutely you.http://www.hilaryradley.com/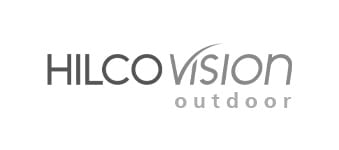 Hilco Vision
Hilco Vision is an industry-leading global eyewear/eye care company delivering comprehensive solutions to customers, built on a platform of innovation and operational excellence. Our goal is to take pain points away from our customers' lives, increasing simplicity and making our customers look good to their customers.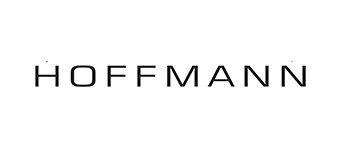 Hoffman Horn
Designed to give you a clear outlook on the world while sharing your own personal identity with it, Hoffman Horn glasses are made with natural materials. These frames are handcrafted in Germany and uniquely designed to give a futuristic look to original designs from decades past.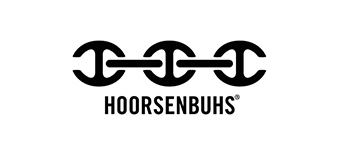 Hoorsenbuhs
Each piece of Hoorsenbuhs eyewear is elaborately crafted by hand using advanced techniques in the incomparable eyewear workshops of Japan. Unique functioning parts and gorgeous precious metal details, including 24k gold and sterling silver, are used throughout the creation of what is truly jewelry for your face. Impeccable craftsmanship, timeless modern design, and bold, iconic presence define our instantly recognizable aesthetic that is uniquely coveted and worn by women and men alike. Our eyewear conveys the substance of something truly precious.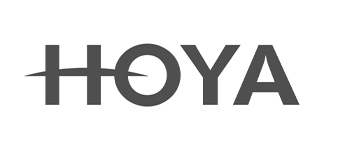 Hoya
Hoya provides a full range of proprietary lens materials, advanced designs for virtually every sight correction requirement, and superior scratch and anti-reflection coatings using Hoya's world-renowned Substrate Matching Properties™ processes.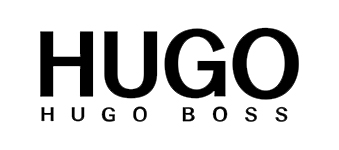 Hugo
Stylish and unique designs matched perfectly for those that need frames that can keep up with their busy lifestyle. High-performance offerings made with durable materials proven to take anything you can throw at them. Classic styling matched with signature Hugo Boss accents shows you don't have to compromise on a frame to suit your tastes.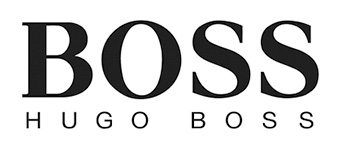 Hugo Boss
Stylish and unique designs matched perfectly for those that need frames that can keep up with their busy lifestyle. High-performance offerings made with durable materials proven to take anything you can throw at them. Classic styling matched with signature Hugo Boss accents shows you don't have to compromise on a frame to suit your tastes.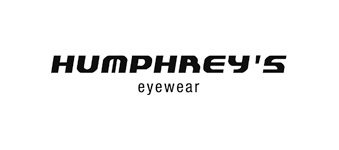 Humphrey
Express yourself and stand out from the crowd- that is the goal of Humphrey's eyeglasses (a sub-brand of Tura Inc.). Youthful, spirited, and vibrant designs comprise this frame collection. Humphrey's is an adventurous brand that displays an urban street style with unconventional styling.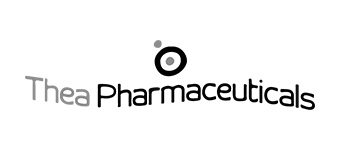 Hyabak
Hyabak eye drops are perfect for dry eye sufferers and contact lens wearers. Made of sodium hyaluronate for hydration and lubrication, these drops mimic the behaviour of your natural tears. They're just the right viscosity for relief that's not sticky or blurry. Formulated without preservatives and phosphates, plus the ABAK bottle system keeps them free of contamination for 3 months.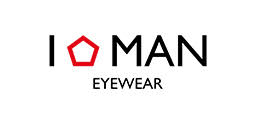 I Man Eyewear
Introducing I Man Eyewear: The perfect fusion of youthful sophistication and timeless elegance. These exquisitely designed glasses embody a fresh, modern aesthetic that transcends trends. Crafted with meticulous attention to detail and a commitment to quality, I Man Eyewear can elevate your look while offering enduring charm. Experience the allure of ageless design and the confidence of contemporary flair with I Man—where style meets substance.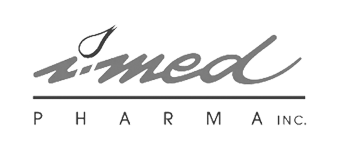 I-med i-drop pur
Humans produce two types of tears: lubricating tears and reflex tears. Lubricating tears are responsible for keeping our eyes moist, while reflex tears occur when we are exposed to stimuli such as smoke or dust, or experience injury or strong emotions. Dry Eye Syndrome (DES) occurs when your eyes can't produce enough lubricating tears or produce reflex tears instead of lubricating tears. i-drop pur eye drops can help ensure your eyes are producing enough lubricating tears and provide relief from
mild
to
moderate
Dry Eye Syndrome. i-med i-drop pur eye drops can be used in conjunction with contact lenses.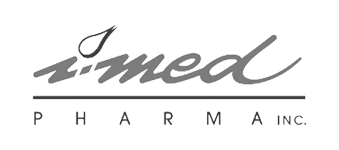 I-med i-drop pur gel
Not all tears are alike. Humans produce two different types of tears: reflex tears and lubricating tears. Reflex tears occur when we are exposed to stimuli such as smoke or dust, or when we are injured or experience a strong emotion. Lubricating tears, true to their name, are responsible for keeping our eyes lubricated. Dry Eye Syndrome (DES) occurs when our eyes produce reflex tears instead of lubricating tears, or can't produce enough lubricating tears to keep your eyes moist. i-drop pur gel drops can help ensure that your eyes produce enough lubricating tears and can provide relief from
moderate
to
severe
Dry Eye Syndrome. i-med i-drop pur gel can also be used with contact lenses.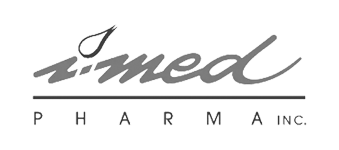 I-med i-sol preservative free drops
Contact lenses can cause discomfort, including 'foreign body' sensation, dryness, and itching. i-sol contact lens comfort drops are preservative-free and provide immediate relief with every blink. These drops can be used with or without contact lenses to help keep your eyes effectively lubricated.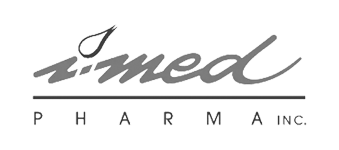 I-Med The I-PEN Tear Osmolarity System
This handheld device detects and indirectly measures the quality and amount of natural tears for a quick and easy diagnosis of mild, moderate, and severe dry eye disease. Get reproducible, accurate, and reliable results in less than 5 seconds per eye with single-use sensors.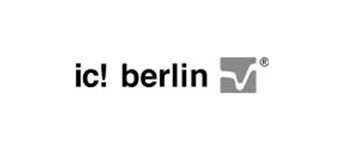 IC Berlin
The collection of ic! Berlin eyewear features a patented screwless hinge system, ensuring your glasses will never loosen over their lifetime. This German luxury brand has created the perfect combination of fashion and function.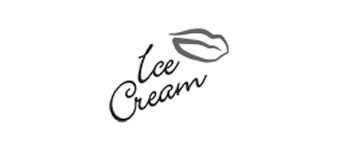 Ice Cream
Make a statement with the fun, fabulous Ice Cream eyewear collection- a sub-brand of Alternative Eyes. With exciting colors and designs galore, everyone can have their favourite flavour of Ice Cream.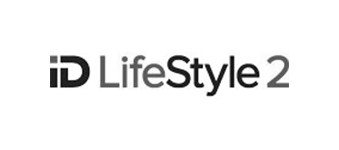 ID Lifestyle 2
Made from Phoenix, the lightest eyeglass lens material in the world. Multiple options like impact resistance and lens thickness allow users to choose a lens that fits them specifically. Hoya's patented iD technology corrects any skew in vision, removing the "wavy" effect people get when moving their eyes while trying to focus.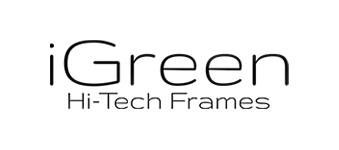 iGreen
iGreen acetate frames combine the lightness of polyamide with the strength of acetate for an optimal balance of comfort and function. All acetate styles are available for customization, offering multiple eye sizes as well as nose pads. All iGreen frames have interchangeable temples allowing you to wear what represents your style best!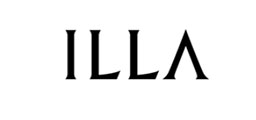 Illa
ILLA is what happens when you give eyewear artisans with decades of experience the freedom to bring their unique vision to fruition. 

ILLA
A bold, artistic, fashion forward, and quality brand made in Italy.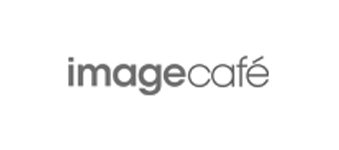 Image Cafe
Bright, bold, and bling is the overarching theme of the Image Cafe frame collection from Optiq. Exciting shapes, eye-catching designs, and - of course - a touch of sparkle, are found throughout the collection.
Imago
Cheerful and colorful are some of the words used to describe this innovative and youthful line of eyewear. Featuring a wide range of styles and sizes, this German manufacturer packs lightweight materials and durability into all of their glasses.

InD
InD is a doctor-owned and operated company that creates classic frames that last. These frames are not mass produced and are only offered to private practice independent optometrists. These unique frames will set you apart from the crowd.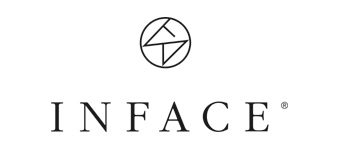 InFace
"It is simply a frame. Pure and simple". Hans Laursen opened his first optical store in Denmark during the 1970's. Finding true designer pieces at a reasonable price seemed elusive, so at the end of the 1980's Hans started his own line of frames - Inface.
Inface uses their passion for aesthetically pleasing eyewear to create each affordable and stylish frame in their collection.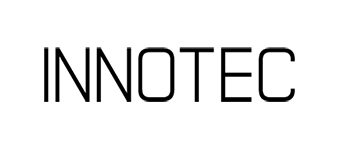 Innotec
Modern and sleek styling embodies the Innotec eyewear collection by Ogi. Innotec frames are lightweight, strong, and durable. Unique patterns and textures are found throughout the Innotec collection.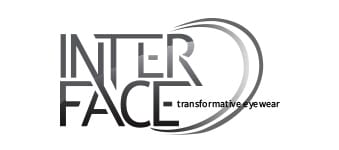 Interface Eyewear
Interface, the newest collection from Alternative Eyewear and Plan B are perfect for people who are always on the go. Transforming from ophthalmic frames to sunglasses in one fluid movement (no magnets and no hooks), these frames are perfect for wherever life takes you.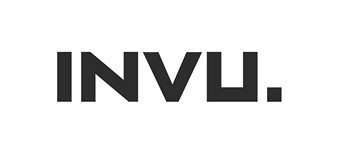 Invu Sun
All product designs and engineering are managed by Swiss Eyewear Group's Design Team in Zurich Switzerland. Only high quality materials are used for our precision molding process. With our passion for design and love for fashion and details, we craft our sunglasses to aesthetic excellence. INVU is the perfect fusion of style and performance.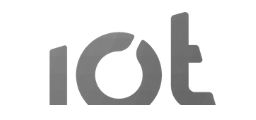 IOT
IOT is an independent company that offers complete and flexible free form solutions for producing the highest quality customized progressive, occupational, and single vision lenses.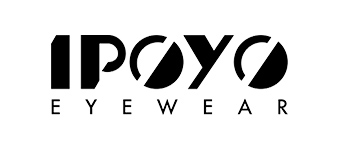 Ipoyo
IPOYO eyewear is a technology-minded brand that blends performance and design into high-quality eyewear. We apply German engineering processes to underpin our Japanese Korean styles.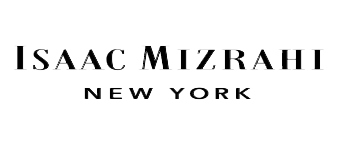 Isaac Mizrahi
Timeless cosmopolitan style for the confident woman that does it all. Whether you are looking for a splash of colour, some understated chic or a bold and beautiful pattern Isaac Mizrahi has the perfect pair of glasses for your personality. Navigate the world with confidence and poise as you put your best face forward with Isaac Mizrahi.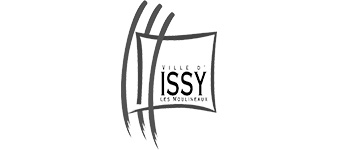 Issy and LA
Issy & La eyeglasses, from the premier Parisian eyewear maker Lafont, show off bold colors, retro styles, and playful patterns. Explore inspired frames that merge French and global fashion trends for a wonderfully striking look.
Italee
The quality of your lenses is the most important aspect of your glasses. Italee crafts unsurpassed lenses for use in the finest designer frames from around the world.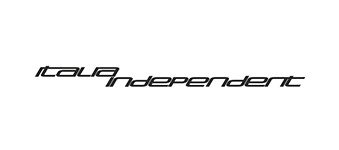 Italia Independent
As the first sunglasses manufacturer to use carbon fiber for fashion purposes, Italia Independent continues to use innovative technology throughout each line of eyewear they create. Innovation and collaboration create a bold collection of funky designs, quirky patterns, and colors that pop.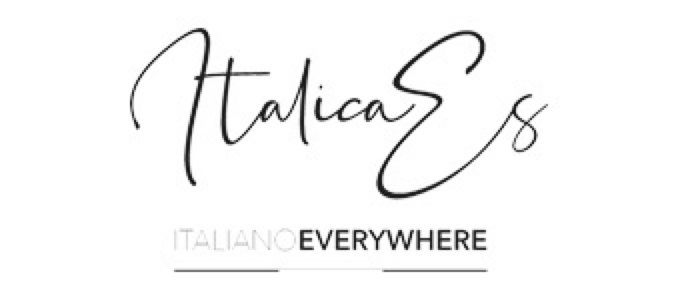 ItalicaEs
It all stems from a feminine idea and a team of people who care about the Italian nature of the product, transmitting our culture through quality, originality and elegance. The name of the brand in Latin recalls our roots, which were the cradle for most of the populations and we want to believe that it is the beginning of something important, as it has been in the past.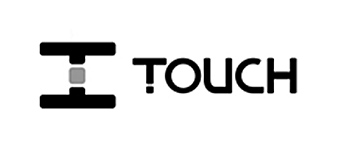 iTouch
Unique, Colorful and Handmade. These are the words that describe the new concept of " i Touch eyewear," have been producing high-quality handmade Acetate optical frames in India. We believe this combination of the old world and new world techniques results in the finest and most technically-advanced eyewear in the country. Every eyewear is a statement about aesthetics, technical innovation and impeccable craftsmanship.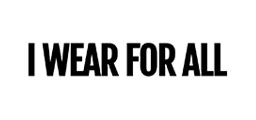 IWearForAll
Founded by eyewear lovers, I WEAR FOR ALL is fashion-forward without sacrificing affordability. Our priority is making you feel good. Our inspiration combines Parisian sophistication with Miami pop and street art. Whether you need prescription eyewear or sunglasses, our quality lenses are made right here in the USA. Make a statement with designs focused on comfort, fit, color, and extraordinary style.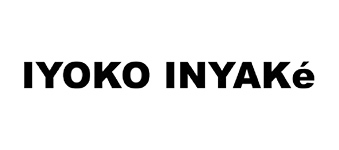 Iyoko Inyake
Iyoko Inyake eyewear has become known for its inventive and trend-setting designs in which various colors and materials are carefully mixed to form exceptional frames. This unique collection is not only comfortable to wear but perfectly compliments the wardrobes of stylish men and women.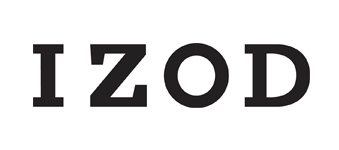 Izod
Available in four styles to suit anyone's tastes, IZOD interchangeable eyewear is designed to let you express your unique style. Removable temples mix & match seamlessly with vintage-inspired metal trim frames. Whether you're feeling bold or reserved – there's a frame here that feels like it was made for you.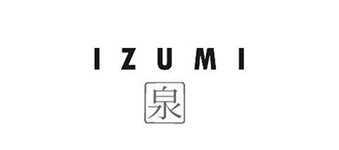 Izumi
Contemporary styling, paired with affordable frames, mark this unique eyewear brand. Available in funky colours and styles, wearers can feel the quality and attention to detail that go into every pair. Lightweight materials mean you'll get a pair of glasses you can be happy with for years to come.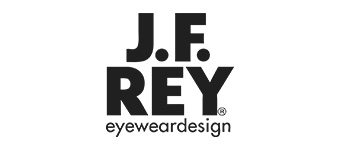 J.F. Rey
J.F. Rey eyewear line-up exhibit a European flair that's hard to find anywhere else. Those who want to look outside of the box and wear eyewear that's one of a kind often find J.F. Rey to be their new favorite.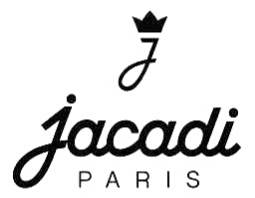 Jacadi
The brand focuses on preserving the timelessness and elegance of their designs, while adding a youthful touch of fun characteristic of childhood.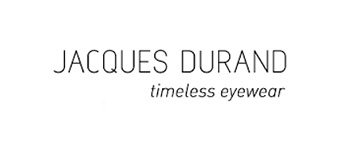 Jacques Durand
Simple and elegant designs make up this collection of French eyewear. The retro-inspired features of Jacques Durand frames are created with a focus on quality and sophisticated technical elaboration. Strong colors and bold shapes comprise this aesthetically pleasing line of eyewear.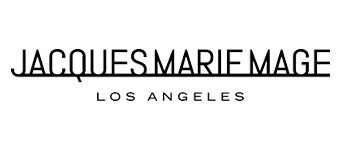 Jacques Marie Mage
JMM (Jacques Marie Mage) is a Los Angeles based producer of designer, limited edition goods with a focus on micro-produced artisanal eyewear. JMM combines world-class craftsmanship with advanced production methods and an array of luxurious materials to produce bold, geometric frames that draw inspiration from various countries, cultures, and generations. Designed to be powerful, playful, and meaningfully idiosyncratic, JMM creates sophisticated statement pieces that offer a unique perspective.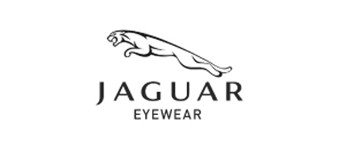 Jaguar
The dramatic and evocative style of Jaguar's automotive icons has been brought to their optical collection. Jaguar eyewear is driven by design, as demonstrated in their refined, timeless styles.

Jalapenos
Targeted towards the young adult segment, these frames feature fresh and new designs paired with popping color schemes. Expressing your style is important to any teen, and these glasses allow anyone to rock their unique style.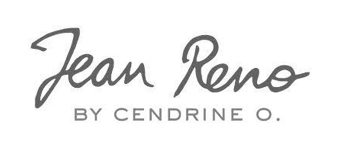 Jean Reno
Designed for renowned international actor Jean Reno by Cendrine O, these frames bring out style and sophistication that capture the unique image of Jean Reno. Offering a modern and stylish take on men and women's frames, while adhering to classic design cues, these glasses will suit any personality.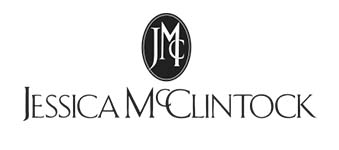 Jessica McClintock
Inspired by vintage lace and classic jewellery, Jessica McClintock eyewear captures the very essence of femininity. Delightfully delicate details like filigree patterns and crystal accents make every pair of glasses a work of art. Jessica McClintock glasses are a beautiful expression of the romantic living inside every woman and girl.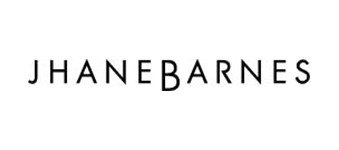 Jhane Barnes
Known for incorporating detailed designs into her fashion, Jhane Barnes offers her take on what eyewear should look and feel like. Built by and for Kenmark, Jhane Barnes frames put the wearers best face out front.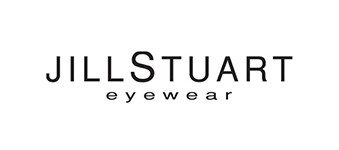 Jill Stuart
From the internationally successful clothing and accessory fashion brand comes a line of eyewear suited for young women that crave a modern look to personalize their style. Shapes and designs to suit even the most discerning palate, with quality and price on every pair.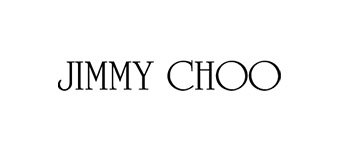 Jimmy Choo
Jimmy Choo eyewear ranges from classical to provocative, with each design showcasing sophisticated detail. Jimmy Choo frames bring a touch of glamour and elegance to everyday life.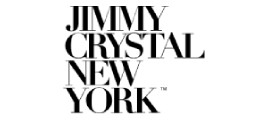 Jimmy Crystal
Jimmy Crystal was founded in 1991 and has been dazzling the world ever since. We are a cutting-edge design-driven manufacturer based in New York City with three decades of experience creating gorgeous, stunning, and unique items embellished with Crystal.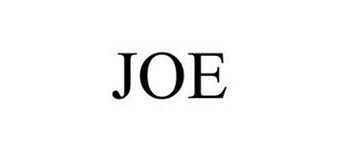 Joe
The iconic fashion designer Joseph Abboud offers his take on the modern, youthful eyewear line showcasing his classic American style with frames targeted to men aged 25-34. Joe combines the perfect mix of style and quality using cutting edge materials with a sporty but masculine look that is unmatched by other brands.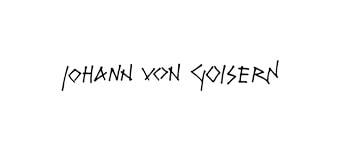 Johann von Goisern
Each piece of Johann von Goisern eyewear is handmade in Austria and inspired by the region's nature. Whether you're looking for a classic or modern style or a subtle or striking design, each pair of Johan von Goisern frames has its own character and is made to compliment your characteristics. Discover the eyewear brand as unique as you!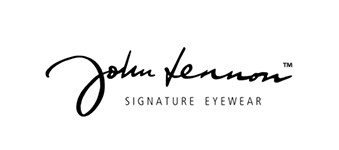 John Lennon
The signature round style is unmistakably John Lennon. Built with thin frames and an authentically retro look, this line of eyewear captures the spirit of the famous Beatles frontman. Features and materials abound from these quality built frames.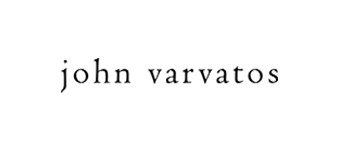 John Varvatos
This sophisticated collection of high end, fashionable eyewear that can handle the most discerning man or woman. Whether it's business or pleasure, John Varvatos specializes in unique and exciting stylish designs suitable for any scenario life throws your way.

Johnson and Johnson
Eye health is one of the most underserved segments in healthcare today—and the need is growing rapidly. At Johnson & Johnson Vision, we are committed to advancing eye health.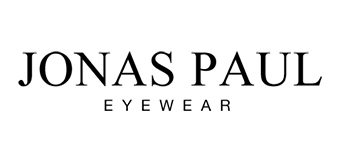 Jonas Paul
Jonas Paul is dedicated to allowing kids to feel comfortable and look good in glasses. Every purchase of frames helps to provide sight to children with needs. They provide children with sophisticated styles while allowing parents to feel great about supporting a worthy cause.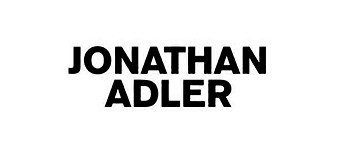 Jonathan Adler
Jonathan Adler, pottery master, designer, and author, is the founder of this iconic company. His mission is to bring modern American glamour to your life, and his eyewear collection has done just that. Colorful, exciting, and luxurious designs guide the styles of his frames.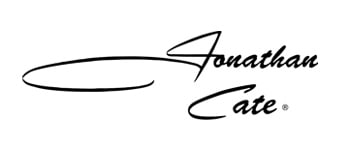 Jonathan Cate Inc.
Jonathan Cate has been designing and making eyeglasses since 1996. With multiple collections and a reputation for quality, fashionable pieces at pleasing prices, Jonathan Cate Inc. delivers products that speak for themselves. Find bold, trendy eyewear designed to satisfy your unique style.
Jonathan Paul Fitovers
The Fitovers Eyewear company originated in Australia 20 years ago as a solution to the intense Australian sun. Practical, comfortable and affordable, this revolutionary new fashionable and functional fit over sunglass with its innovative wrap-around styling quickly caught on.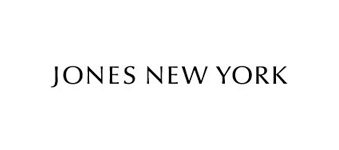 Jones New York
Jones, New York eyewear, is created with the modern professional in mind. Intriguing colors and styles are the hallmarks of this attractive collection of eyeglass frames. The latest in frame and lens technology is evident in every pair. Jones New York refuses to sacrifice quality for style, they believe - and prove - you can have both.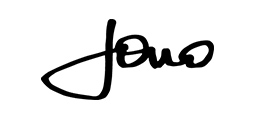 Jono Hennessy
Whether it is supporting the collaboration between independent designers and independent optometrists around the world, hand filing his samples or creating unique and individual pieces that always deliver, Jono always puts the needs of the optometrists and their clients first.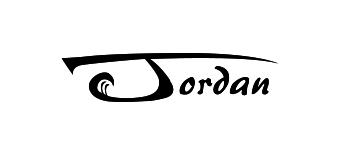 Jordan
Jordan Eyewear, Inc. is a family owned and operated frame distributing company based in DeLand, Florida. Since its humble beginning in 2001, the company has gained a reputation as one of the most exciting new eyewear companies in the country.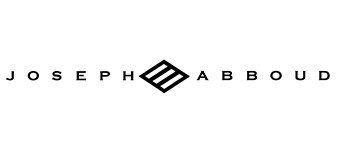 Joseph Abboud
Exude confidence with Joseph Abboud. These frames celebrate masculinity with quiet reverence. Taking patterns and textures from menswear into eyewear, these are a modern look at how to live life confidently. Simple lines and rugged hinges make these the right addition to any outfit.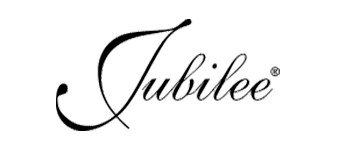 Jubilee
The whole family can celebrate, Jubilee has something for everyone. A combination of traditional and contemporary shapes finished in a wide variety of styles and colours. Choose from bold, thick frames, keep it simple with thin frames, or go frameless - Jubilee has it all.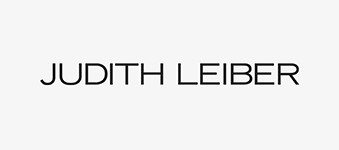 Judith Leiber
Debuting in 2002, the Judith Leiber Eyewear Collection features handcrafted luxury eyewear comprised of the finest materials and flawless craftsmanship. The trademark of her highly artistic designs is in the intricate details; precious and semi-precious stones and jewels.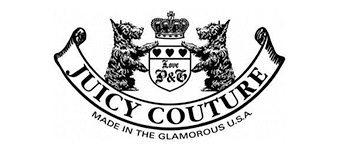 Juicy Couture
Classic styles and trends get a modern makeover, featuring Juicy's signature look and feel. Distinct shapes, colors, and designs differentiate the Juicy Couture sunglasses from the rest.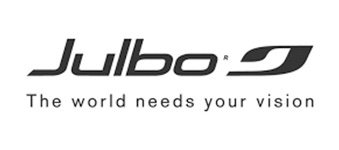 Julbo
Since its founding in 1888, Julbo eyewear has led the way in optical and sports eyewear. From corrective lenses to protective eyewear, Julbo does it all. Whether you are a high-performance elite athlete or an active teen involved in sports, Julbo has diversified their frames to accommodate all of the customers' needs.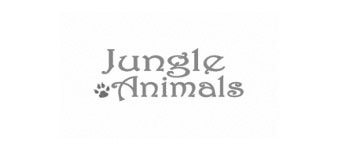 Jungle Animals
Jungle Animals - for the sophisticated 3 to 9 year old and the Industry's widest pediatric range.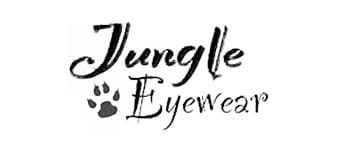 Jungle Eyewear
Take a walk on the wild side with frames from Jungle. With a wide selection of colours, shapes, and styles, Jungle is an affordable brand that has something for everyone.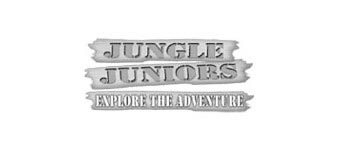 Jungle Juniors
Fit for youthful exuberance and energy, Jungle Juniors are a hit with our younger patients! These frames feature cool designs and durable construction- perfect for those still growing up!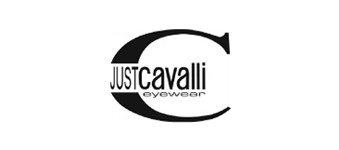 Just Cavalli
Just Cavalli, the eyewear collection from legendary Italian fashion designer Roberto Cavalli, brings his trademark charm and sense of fun to his eyewear collection.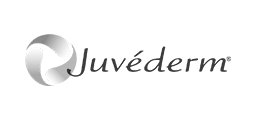 Juvederm
JUVÉDERM® is the world's leading brand of hyaluronic acid (HA) facial fillers*. Results with JUVÉDERM® can last between 9 and 24 months, depending on the treatment chosen†. JUVÉDERM® products blend into the tissue, which may contribute to the natural look and feel, assessed as a result of treatment.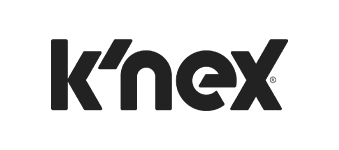 K'nex
K'Nex Eyewear offers flexible and safe eyewear for active kids of all ages. With long-lasting durability and comfort, this collection features frames constructed of TR90 and TPE materials, providing a secure fit without the need for nose pads. If you have an active kid, consider K'Nex Eyewear for comfort and durability.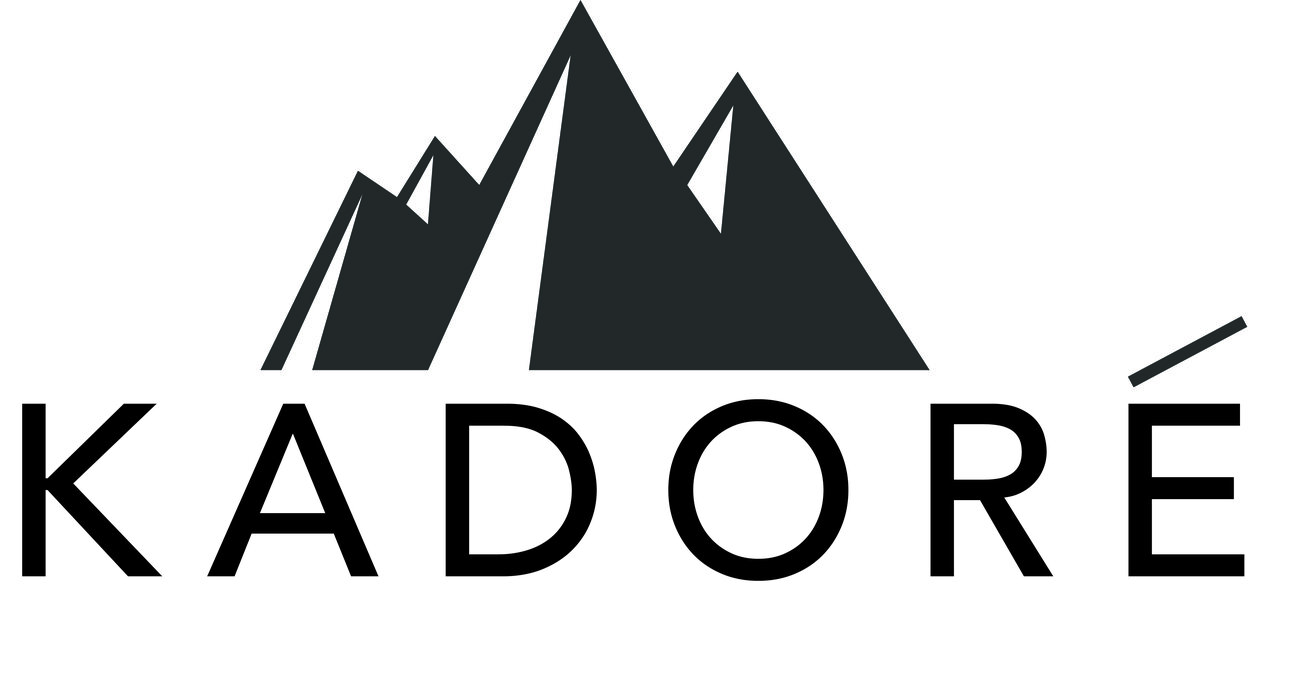 Kadore
Kadore by Keish was founded by Lakeisha Johnson, to provide a shop for the everyday person to get adorned.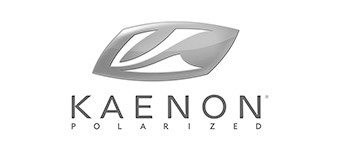 Kaenon
Founded by two brothers inspired to create a better sunglasses, Kaenon brings unsurpassed comfort, protection, style & clarity to sunglasses and optical frames.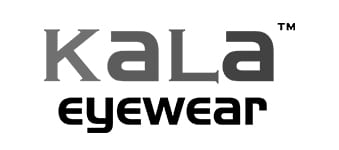 KALA
KALA eyewear embodies shades of style for every face. With a wide range of eyewear options, KALA offers perfectly round glasses that exude timeless charm and 90's retro glasses for a touch of nostalgia. KALA is known for its unbranded and clean exterior, ensuring that its frames showcase your personal style without any distractions. Their consistent acetate colors add a pop of vibrancy to your eyewear collection, while multiple sizes help accommodate every individual.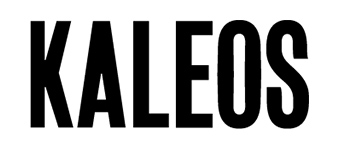 KALEOS
KALEOS Eyehunters is an independent luxury eyewear brand from Barcelona, Spain. The brand mixes contemporary design with functionality in unique and personal creations.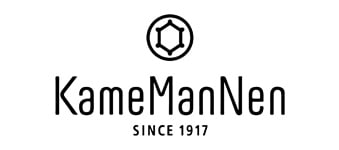 KameManNen
KameManNen is said to be the oldest eyewear brand in Japan, established in 1917 and developed in Sabe—where generations of innovations have earned a worldwide reputation for high quality.
Inspired by the Japanese proverb, "A crane lives a thousand years, a turtle ten thousand years," KameManNen represents a commitment to lasting quality and the pursuit of beautiful, comfortable, luxurious design.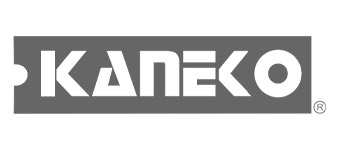 KANEKO
KANEKO OPTICAL 金子眼镜 Company was founded in 1958 as an eyewear wholesaler. Currently, KANEKO OPTICAL engages in planning, designing, and selling eyewear, mainly our original brand, and holds the largest share in the Japanese eyewear market as an eyewear trend leader. Additionally, Kaneko Optical has generated a stronger growth in the apparel field, as they have collaborated with the latest fashion apparel companies and major apparel manufacturers.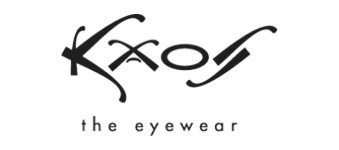 Kaos
Creativity, innovation, intuition, and originality. Area98 stands out in the eyewear market for its constant pursuit of innovation.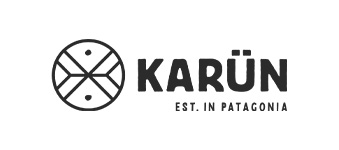 Karun Eyewear
Karün Eyewear is committed to making high-quality products that exist in harmony with the natural environment through a circular and regenerative production model. Karün is not just fashion—it is empowered by local communities and genuine innovation, representing a new way to see the world.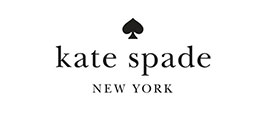 Kate Spade
Kate Spade's eyewear collection features eyeglasses and sunglasses that are flirty and feminine, frames in classic styles and modern shapes with striking prints and bold color palettes. These designs will impress any fashionista.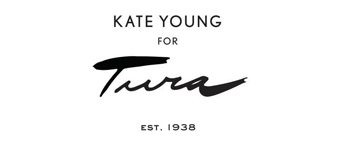 Kate Young
As a leading stylist for top fashion publications, acclaimed designers, and many of the most popular stars in Hollywood, Kate Young is renowned for defining what's now and predicting what's next. The Kate Young collection represents a breakthrough into head-turning optical fashion.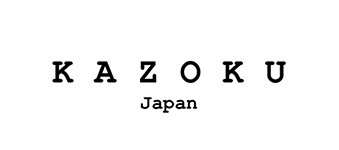 Kazoku Lunettes
Kazoku Lunettes is an esteemed luxury eyewear brand that blends Japanese craftsmanship with a modern, bold aesthetic. Handmade in Japan, Kazoku Lunettes frames are uniquely designed, embodying a blend of sophistication and distinctive style. The brand is celebrated for its high-quality, meticulously crafted eyewear that adds a touch of class to any ensemble.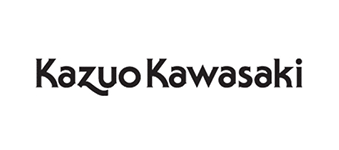 Kazuo Kawasaki
Kazuo Kawasaki frames are screwless, rimless, anti-tension frames that are built to last. With a massive range of shapes, colors, and ornamental options, these frames offer unparalleled freedom; giving you more opportunities to customize your look than ever before.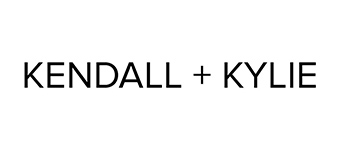 Kendall and Kylie
Future casting at our core, we strive to deliver eyewear that's on the cutting edge of design and of the highest quality to meet the ever-changing demands of the consumer.
Kenneth Cole
Kenneth Cole New York is day-to-night, wear-to-work fashion for modern men and women. Confident and smart, clever and witty, cool and sexy. Its edge can come from an attitude, a detail, a look, or a thought that's refreshing and unexpected.
Kensie Eyewear
Kensie is a world of trends with a feminine,
raw spin and a dose of playful positive charisma. Eye glasses are inspired from Kensie clothes and fashion.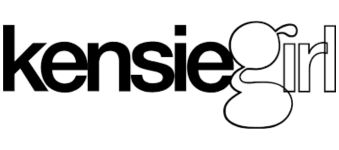 Kensie Girl
Kensie Girl glasses feature the same textures and patterns found in Kensie Girl clothing for a fashion-forward look. With flattering shapes and cute details, Kensie Girl offers eyewear in smaller sizes that are perfect for kids and teens. From bright colours to funky patterns, these glasses add an interesting touch to any outfit. Kensie Girl glasses provide both durability and style. Express your unique personality with Kensie Girl and see the world through fashionable lenses.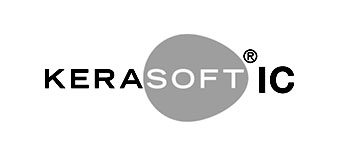 Kerasoft
Kerasoft contact lenses are all about bringing you comfort and acuity. Their groundbreaking design is responsible for a brand new revolutionary soft contact lens for irregular corneas. Whether it's keratoconus or conditions resulting from refractive surgery, Kerasoft custom-made lenses are designed to suit your exact needs.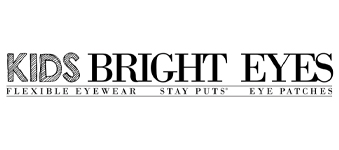 Kids Bright Eyes
Kids Bright Eyes is a high-quality yet affordable kids eyewear brand backed by a one time, one-year warranty. With a variety of fun shapes, sizes and colors, Kids Bright Eyes eyeglasses, patches, and accessories, let your child's unique personality shine through.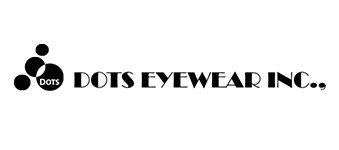 Kids Dots
Make every day a little less ordinary. Dots Eyewear adds a touch of whimsy with fun colours and shapes that'll catch anybody's eye. Dots Eyewear celebrates the little things in life with great patterns and prints.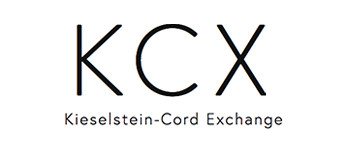 Kieselstein cord
Bold and intricate, Kieselstein-Cord is known for belt buckles, handbags, and diamond jewelry worn by stars in the music and movie industry. Now, that same look is brought to bold sunglasses. Oversized frames with tinted frames give the wearer an almost celebrity alter-ego when wrapped in these shades.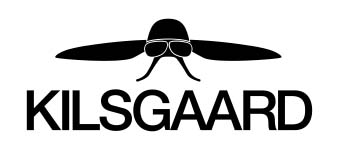 Kilsgaard
We craft timeless and clean-cut frames from high-quality materials and are borne of the belief that great design is about being honest.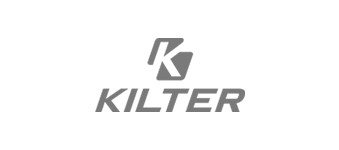 Kilter
Fun, sporty, youthful designs that defy what's normal for eyewear. Geared towards those teenagers that want to make their mark while still providing a quality lightweight pair. Trendy shapes and vibrant colors promise a fresh attitude for those aged 8-15.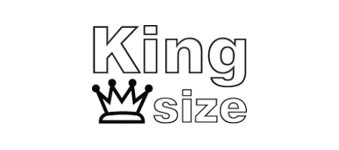 King Size
Stylish eyewear for the athletic male, XXL King eyeglass frames provide superb fit and comfort. They aim to supply a solution to those facing challenging fit requirements with their frames. The XXL King eyewear line style ranges from classic,  to urban, to athletic.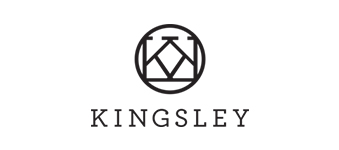 Kingsley Eyewear
Born in London. Raised in Vancouver. Inspired by the world. These frames bring you a timeless look with incredible function. Kingsley lenses are made with great care and quality to provide you with coated or filtering lenses that perform. With each purchase you are providing someone in need a full eye exam and a pair of glasses through Optometry Giving Sight.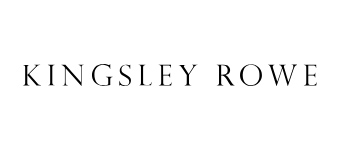 Kingsley Rowe
Designed in Los Angeles, Kingsley Rowe eyewear is the very peak of eyewear fashion. Using high-fashion shapes with rugged and natural textures and colour, these stunning frames will bring your look into the future.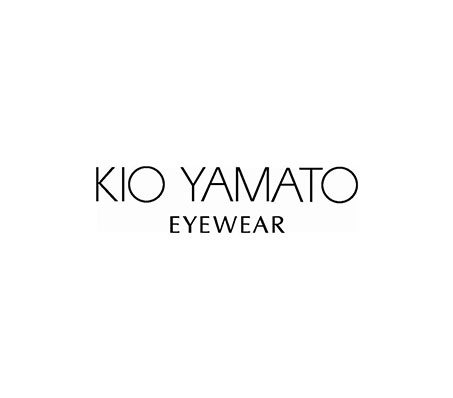 Kio Yamoto
KIO YAMATO OPTICS is luxury eyewear with sophistication and foresight, dedicated to superior quality and committed to exceptional customer service. With the timeless character of our products, we lay down the foundation for brand recognition worldwide.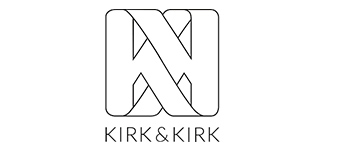 Kirk and Kirk
Kirk & Kirk is an eyewear line made explicitly for those of us who want to stand out from the crowd. This expressive line features shapes that break boundaries, combined effortlessly with bold and beautiful pallets that demand attention. These gorgeous frames ooze confidence, just like the people who wear them.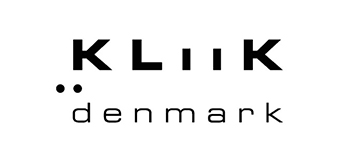 Kliik
For men and women who understand the connection between who they are and how they're perceived. Because style is about much more than just a look, it is an opportunity to make a statement.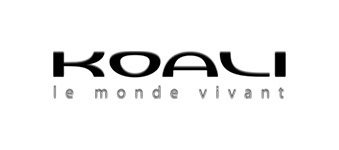 Koali
Unique, exclusive, color combinations and designs for modern women looking for creative and discreet prescription eyewear and sunglasses inspired by the living world.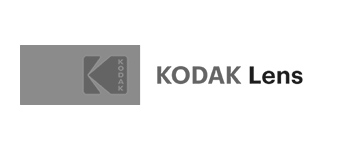 KODAK Lens
At KODAK Lens, we have an undertaking to make a complex situation (vision correction) and make it simple and accessible to everyone, giving them new opportunities they did not have before. Providing outstanding optical solutions at realistic prices.
Krave
This eyewear line from Belgium prides themselves on their unique, yet tasteful designs and color choices. Featuring rugged and bold edges, Krave designs a fresh and hip look that any conscious fashion wearer will enjoy.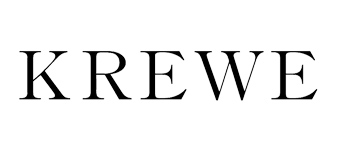 KREWE
At KREWE, we lead with design and let culture drive the rest. Inspired by the endless diversity of life around us, we infuse that same creative energy and spirit into every pair of our exceptional, hand-crafted frames — giving you the freedom to #DoYou and, of course, enjoy the sun.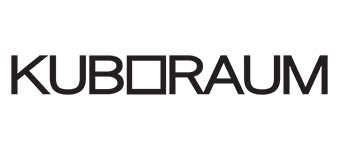 Kuboraum
Kuboraum is a brand of Italian-made sunglasses and eyeglasses. It was founded in Berlin in 2012 by Italian designer Livio Graziottin, and anthropologist Sergio Eusebi. The brand refers to its eyewear as "masks. Made in Italy. Designed to fit the personality and character of the face who wears them. It changes the perception of those who wear them.
The masks represent cubic rooms to feel at ease with the world around us.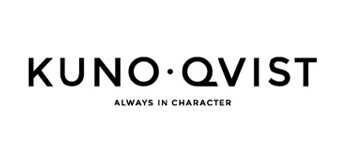 Kuno Qvist
We produce high-quality frames for people who appreciate design and the small touches that make all the difference. Who enjoy expressing their personality and see their glasses as part of their identity.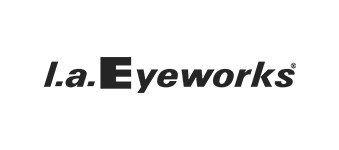 LA Eyeworks
Founded in 1979 as a single storefront on Melrose Ave in Los Angeles, LA Eyeworks today shares their influential designs with a global network of opticians and retailers.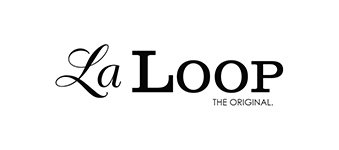 LA LOOP
Over 20 years ago, LA LOOP made it possible to both see clearly and look chic doing it. Twice-yearly collections encourage individual expression, from Sterling Silver linked chains to Italian terracotta leather to a handwoven stretch cord. And the accessory's unique patented combination of form and function remains an homage to the third-generation jewellers on New York's famed 47th Street who originated and still create LA LOOP jewelry designs.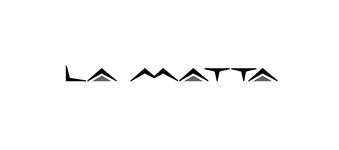 La Matta
LA MATTA frames have bold, intriguing hues with lots of personality. Animal prints and colours inspired by the wild. LA MATTA frames are an explosion of detail. Original decorative elements add a special touch to each model to express the personality and allure of modern women.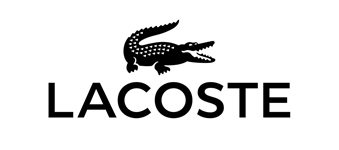 Lacoste
Lacoste frames feature a relaxed elegance and unconventional chic style. Vibrant colors, striping, and texture comprise this iconic line of eyewear.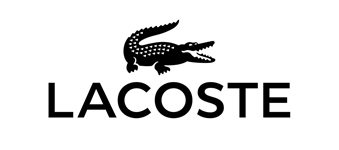 Lacoste Kids
Lacoste maintains its classic designs while keeping in mind just how active kids can be. Fashion and sports enthusiasm are the foundation of these bright, playful, and durable frames.
Lafont
The heritage of French lifestyle and the celebration of Parisian beauty, together with the use of only quality materials, is the essence of Lafont.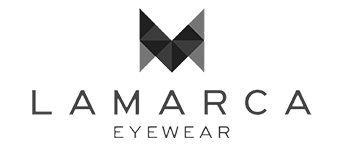 Lamarca
Lamarca uses five words to define their eyewear: exciting, poetic, appealing, stylish, and original. The result of this combination is a collection that's as unique as it is beautiful. They build their frames with meticulous attention to the long history of hand-crafting in Italy for a look you that's fun and functional.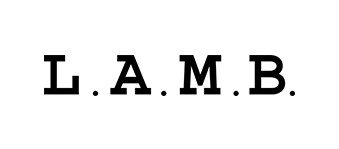 LAMB
Gwen Stefani partnered with Tura Inc to bring her designs to life. The L.A.M.B. eyewear collection is modelled after the star's iconic style, featuring bold frames, exciting colors, and glamourous details. Her frames range from chic and elegant to fun and punk rock, much like her own personality.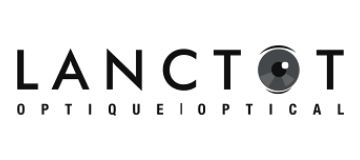 Lanctot
Canadian distributor, partnering up with opticians and optometrists by bringing in a taste of European eyewear.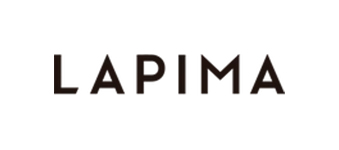 Lapima
This authentic, bold brand was born in Campinas in 2016. Inspired by the organic flow of Brazil's landscapes, these frames are truly unique and fearlessly artistic. Hand-crafted in Italian acetate, each design goes through an intricate production process to ensure you receive the highest quality frames possible. Stand out in style with Lampina.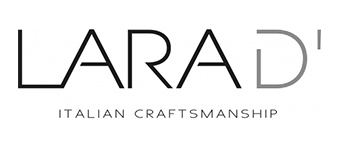 Lara D
Trained as an architect in the historic city of Venice, Lara D'Alpaos launched her first eyewear collection under the name Lara D' in 2010. Raised in a family with over 40 years' expertise in Italian eyewear production and passionate about fashion and design, her launch collection exceeded all expectations, successfully combining Italian craftsmanship, quality and a whimsical design language – a style that is creative and original but never out of place.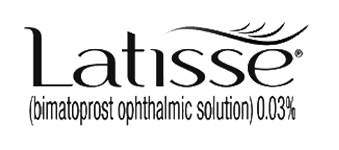 Latisse RX
Thick, long eyelashes are a thing of beauty. For too long, people with short or inadequate eyelashes have had to resort to mascara or false lashes to achieve the look they desire, but that has finally changed.
Latisse is the first FDA approved treatment that will allow you to thicken and lengthen your eyelashes, giving you the long, luxurious lashes you always wanted without the hassle of makeup or false lashes.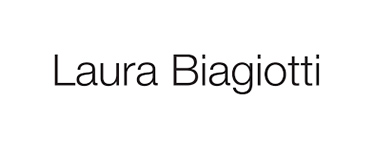 Laura Biagiotti
Laura Biagiotti collection is an icon of the contemporary world and represents the direct expression of stylistic and cultural projects of the Biagiotti universe.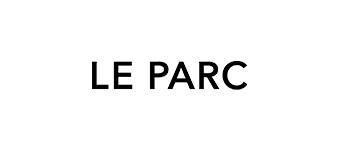 LE PARC
Discover Le Parc by Reflect, an independent brand crafting fashionable eyewear that celebrates authentic individuality. Explore our collection of sophisticated frames, lenses, and sunglasses designed to empower your unique expression. With a seamless blend of timeless style and modern design, our collection features sensational shapes and ergonomic functionality while upholding uncompromising quality standards at reasonable prices.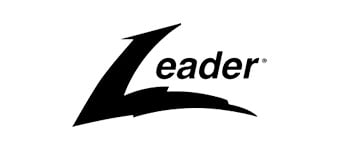 Leader
Leader Sport Eyewear is a great choice if you and your family enjoy a wide variety of sports—including water sports. Whether you enjoy playing basketball, tennis, or snorkeling at your local beach, Leader Sport Eyewear can provide the clearest vision and maximal comfort. In other words, by purchasing Leader Sport Eyewear, you can place all of your attention on the sport that you love, rather than worrying about your eyewear falling off of your head.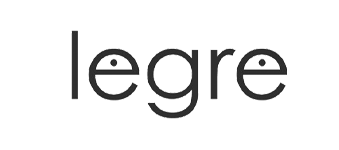 Legre
Legre is designed for customers, with the utmost comfort, beauty, and precision that is demanded by professional opticians. Our collections feature the most fashionable styles and colors of today.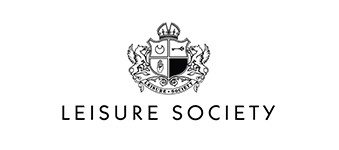 Leisure Society
Luxurious materials meets effortless style. Leisure Society's collection is a curated assortment of sleek frames made of exquisite elements. The overall look is incredibly simple lines formed to perfection for frames that allow your personality to show through.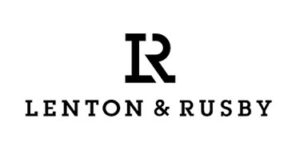 Lenton & Rusby
Introducing the Lenton & Rusby—a unique blend of innovative design and affordability. Our frames offer a stunning range of new shapes and colors, offering minimalist designs that cater to every family member. With trendy styles influenced by data-driven insights, our eyewear collection is not only visually appealing but also effortlessly wearable. Step up your fashion game without breaking the bank with our stylish and affordable frames from Lenton & Rusby.
Leon Max
From the icon Leon Max, this eyewear line is the creative brainchild of the Russian fashion designer. Captivating design accents and signature Leon features come with each pair and are sure to get heads turning simply by wearing them.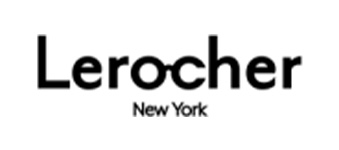 Lerocher New York
Lerocher is an independent lifestyle brand that focuses on striking shapes, bold colours, and unique patterns. Known for their one-of-a-kind eyewear, this beautiful collection is a truly boutique brand - artful, stylish, and personal.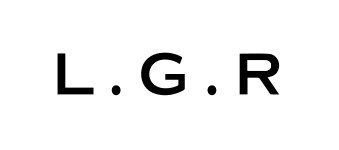 LGR
Inspired by the adventure in Africa, blended with the glamour of the Riviera, and handmade in Italy. The colonial period was left behind in the optical stores of northern Africa, where designer Luca Gnecchi Ruscone stumbled upon them. He merged the two aesthetics to create the LGR eyewear line.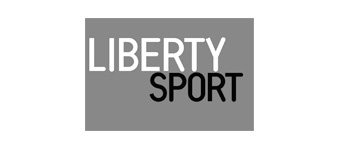 Liberty Sport
Durability and comfort lead the way in the Liberty Sports eyewear collection. For athletes seeking protective sports eyewear, Liberty Sports has thought of every detail you could want and implemented it into each of their frames.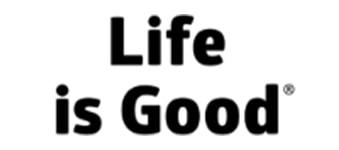 Life is Good
Offering a line of sunglasses for both adults and kids as well as pre-made reading glasses, the styles of Life Is Good glasses are interesting enough to be enticing yet don't go too far in pushing the envelope in any single direction. If you're looking to protect your eyes from the sun's damaging rays, their sunglass options are second to none.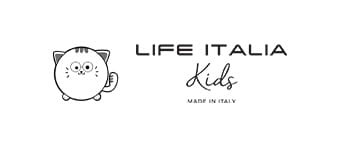 Life Italia Kids
Created to meet the needs of kids and their parents, the Life Italia Kids eyewear collection offers unsurpassed durability, a comfortable fit and great styling for kids aged 3 to 14 years old. Manufactured in Italy and featuring the innovative Multi-Flex hinge, Life Italia eyewear is perfect for kids that are tough on their glasses. The Multi-Flex hinge, constructed from medical rubber, can flex 270 degrees and jump back to its original position, offering unparalleled flexibility and durability. The dual injection frames, constructed from Swiss grilamid and medical rubber, are hypoallergenic so parents can rest assured their kids aren't putting any harmful chemicals in their mouth or on their skin.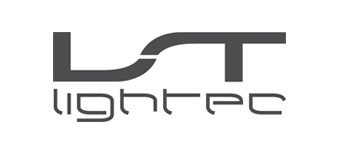 Lightec
A combination of lightness and technology for immediate comfort: LIGHTEC optical frames and sunglasses are made entirely from stainless steel, with an exclusive screwless flex hinge system.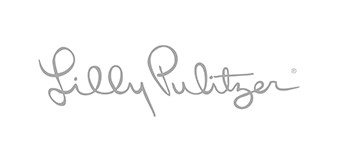 Lily Pultizer
Eyewear that combines fresh color schemes with modern contemporary designs. Priced to match their quality and durability, Lilly Pultizer eyewear draws from the famous socialites brand, giving wearers a vibrant frame that will leave others talking.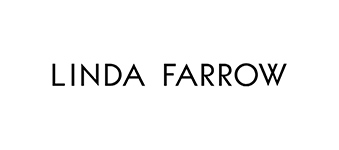 Linda Farrow
The Linda Farrow brand is renowned for collaborating with some of the world's most acclaimed designers – Area, Y/Project, The Attico, Dries van Noten amongst many others, constantly bringing a new perspective to the brand. Combined with the unprecedented archive of vintage sunglasses and uncompromisingly luxurious Fine Jewellery collection, the brand has established itself as one of the most exciting in fashion.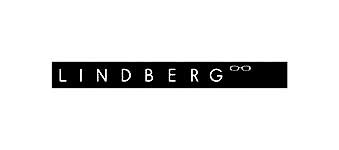 Lindberg
Everything we do is steeped in the Danish design tradition of discreet, classic elegance and carefully considered simplicity. LINDBERG designs have won dozens of prestigious design awards.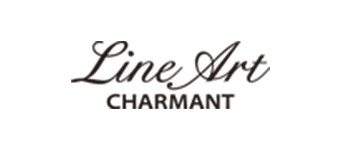 Line Art
New heights in quality and materials were reached when Charmant researched to build the best, most lightweight frames around. Elegant designs tenderly but securely fit each wearer's face, providing a comfortable experience.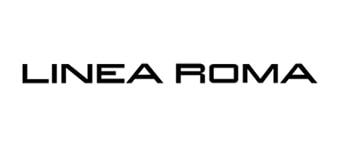 Linea Roma
Since 1986, we have designed and marketed the brand Linea Roma Eyewear. Today LINEA ROMA sunglasses and optical frames are sold in over 90 countries around the world.
Little Paul & Joe
A brand with a fresh look, Little Paul & Joe is perfect for children 6 to 12 years old. Their glasses are inspired by spring, and offer a unique and classy, yet playful look. Their frames are very comfortable and perfect for those with a romantic and poetic streak to them.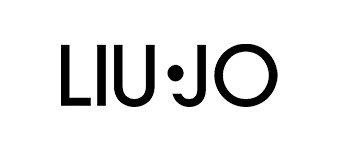 Liu Jo
Glamour and natural femininity mark the SS2014 collections that comprise sophisticated frames enhanced with style details that expressly tie them to the look of Liu Jo garments. Floral prints, mini studs, patterns printed in gold and silver, sparkling logos and metal details make this eyewear collection synonymous with femininity, grace and freshness.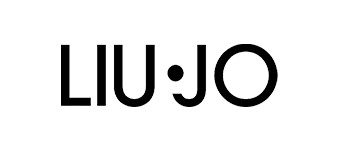 Liu Jo
Liu Jo eyewear focuses on enhancing the natural feminine beauty of every woman. This lifestyle brand caters to their philosophy by having the designs of their collection feature sophisticated and glamorous looks that emanate modern Italian style.  
Live Eyewear
Through their commitment to quality and innovation, Live Eyewear has developed a global reputation for superior optical performance and reliability—manufacturers of Cocoons, PolarEyes, and EyeSights brands of eyewear.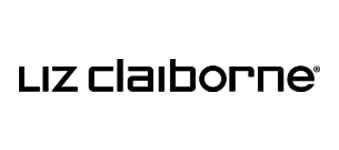 Liz Claiborne
Chic, fashion-savvy frames from the Liz Claiborne eyeglasses collection are an effortless way to make a style statement. Sleek, unassuming frames borrow from timeless designs for versatile, sophisticated eyewear made for any wardrobe.
Loch
Loch sunglasses are born from water. Each pair of stunning, wooden frames is crafted from 500-year-old timbers that sank to the bottom of the great lakes during the timber boom. They are then completed with Japanese polarized lenses, resulting in an earthy and stylish look.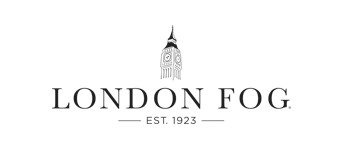 London Fog
Smart, sophisticated, and comfortable, this collection showcases sleek designs and eye-catching details. London Fog creates affordable luxury eyewear for the modern woman who desires a classic style.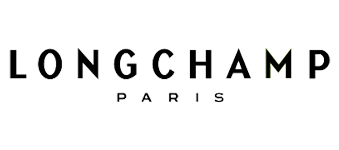 Longchamp
Infused with Parisian style and alluring sophistication, Longchamps' eyewear collection stands out for its unique mix of exclusive textures, iconic details, and singularly feminine shapes. Longchamp sunglasses are demure, yet expressive; perfect for the artist in you.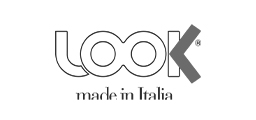 Look
Since 1978, Look has been a leading brand designing and crafting high-quality eyewear. Look frames are sophisticated, chic, and effortlessly wearable, showcasing unmistakable dynamic style and timeless elegance. Our eyewear is a true expression of Italian artistry—proudly made in Italia.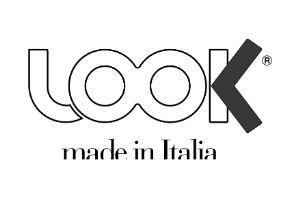 Lookocchiali
Since 1978, Look has been a leading brand designing and crafting high-quality eyewear. Look frames are sophisticated, chic, and effortlessly wearable, showcasing unmistakable dynamic style and timeless elegance. Our eyewear is a true expression of Italian artistry—proudly made in Italia.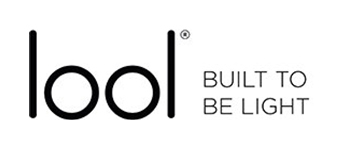 lool
Since its inception, lool has recognized itself as a multidisciplinary design studio where different profiles collaborate with a common goal. Once we meet our goal of creating the best screwless hinge, we focus on designing and producing creative frames that are functional and lightweight.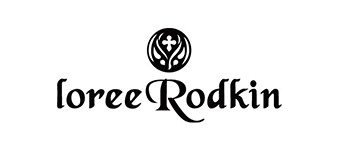 Loree Rodkin
Pairing with world-renowned eyewear designer Sheila Vance (creator of the Sama collections), Loree Rodkin has created a luxury frame collection that takes on her rebellious style. A blend of modern, gothic, and classical elements is found throughout this iconic collection of eyewear.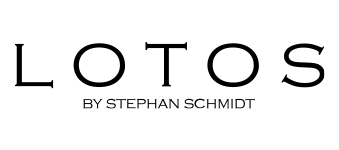 LOTOS
For over 150 years and through 5 generations, LOTOS' unwavering commitment to exceptional craftsmanship has placed them at the forefront of luxury eyewear. LOTOS seamlessly blends the art of fine materials and unparalleled expertise in design to create contemporary eyeglasses frames that radiate classic sophistication.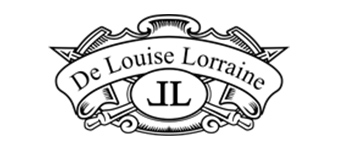 Louise-Lorraine
Welcome to Louise-Lorraine. You have entered a world of rare beauty, elegance and timeless distinction. Each frame crafted by Louise-Lorraine provides a unique and distinctive experience. My frames attract discerning clients, who have a keen sense of style and confidence. Don't be surprised when people stop you on the streets to inspect your eyewear; it is a typical response to timeless distinction. Wear my frames in good taste and embrace the power and distinction you feel when you wear Louise-Lorraine – you are a legend!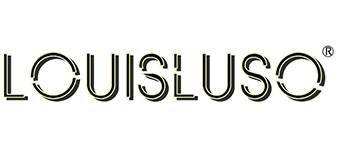 LouisLuso
LOUISLUSO Eyewear is created from ULTEM which combines elements that seem impossible. The wear is described as feather-lite, strong and styled with function. Universally fit for all face shapes and sizes.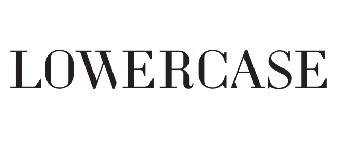 lowercase
The unparalleled quality of Lowercase frames comes from an intimate knowledge of the crafting process: our team has a level of specialty that comes only with extensive training and a commitment to the craft of eyewear.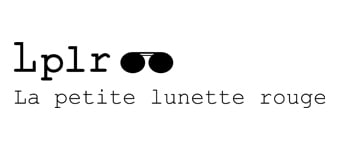 LPLR Eyewear
La Petite Lunette Rouge was born out of a passion for contemporary art and was inspired by singularity and modernism. LPLR eyewear revisits the fads of the 80s with red-lined double bridges. These frames are exclusively handmade in France. Only pleasure and fun guide the creation of these unique frames. Find your perfect fit with LPLR to complete any look, any time, anywhere.
Lucas de Staël
Lucas de Staël frames are hand-made in Paris from high-quality materials such as leather, stone, and wood. Each step of production is done with detail and precision, so every pair of frames is both unique and reliable. Stand out from the crowd with Lucas de Staël frames that combine traditional craftsmanship with unexpected materials.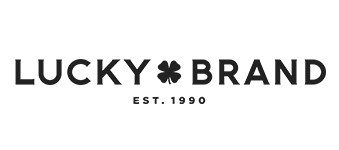 Lucky
Tap into the West Coast lifestyle with Lucky Frames. This brand is a timeless look at true quality, integrity, and versatility. This laid back eyewear with a bold edge gives you a look that casually speaks volumes.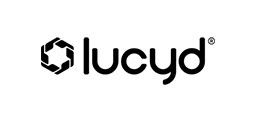 Lucyd
Introducing Lucyd's innovative smart frames powered by ChatGPT. Lucyd was founded by 3 tech entrepreneurs with a passion for taking eyewear to the next level. These artfully engineered, lightweight frames are customizable to any prescription. Blending fashion and technology, experience immersive sound, dual noise-canceling microphones, and UV400 polarized lenses. Elevate connectivity with sunglasses designed for your modern lifestyle.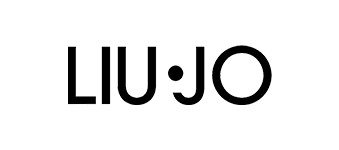 Lui Jo
Synonymous with Italian style and a more refined look, Liu Jo offers a level of femininity to its sunglasses that can enhance the natural beauty of any woman. A lifestyle brand with a glamorous yet seductive touch, Liu Jo designs keep an eye on the future while remaining true to its roots.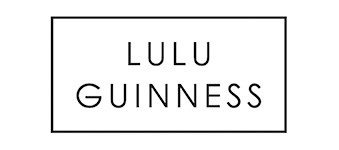 Lulu Guiness
Irresistible glamour and luxurious individual style is the cornerstone of Lulu Guinness eyeglass frames as a sub-brand of Tura Inc. Those seeking dramatic retro shapes, exclusive patterned materials, and unmatched sophistication, should look no further. Lulu Guinness eyewear has an affordable frame collection for all.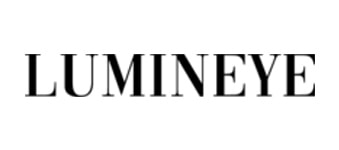 Lumineye
Lumineye Eyeglasses is a colourful, unconventional yet commercial brand designed for all faces. Our collection is made for both men and women looking for simplicity with a touch of funkiness and personality. Our mission is to bring high-quality and wearable frames that will brighten your face.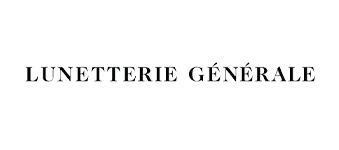 Lunetterie Generale
Lunetterie Générale designs eyewear for creative minds who despises the generic. Known for its distinctive aesthetic, Lunetterie Générale uses only precious materials and made-to-measure components. Collectible eyewear made for every day's adventure. Born in Canada. Handmade in Japan.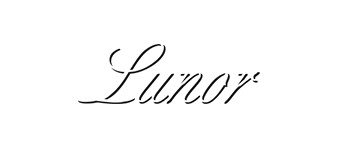 Lunor
Drawing inspiration from historical spectacle frames, Lunor has conceived its contemporary redesign of traditional eyewear. Their most notable frame is one you are likely familiar with, the Lunor Classic Round frame, as worn by Steve Jobs.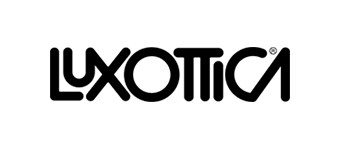 Luxottica
Internationally renowned as a leader in the product design and development of superb quality eyewear, Luxottica has built a prestigious portfolio of luxury, fashion, and sports eyewear brands. Iconic names such as Giorgio Armani, Ray-Ban, Prada, Bvlgari, and Versace can be found in the Luxottica Group's collection.
Mad in Italy
Our frames have a story to tell that comes from afar. Wear them, tune in and let yourself be overwhelmed by the Mad style. The Mad in Italy project was born in 2010 with an ambitious goal: to combine the knowledge handed down from hand to hand, the research and selection of materials, with the preciousness of a innovative style, giving shape to an important legacy that can be found in our frames and in the Mad in Italy valuable elements, that is to say the creative instinct of small artisans, the nourishment and soul of the Made in Italy.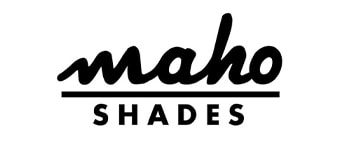 Maho
A product of a lifestyle centered around the Caribbean and Gulf of Mexico, Maho is a premium sunglass brand dedicated to timeless design and unrivaled performance.Maho has sought to create eyewear that reflects and enhances natural beauty. Our mission is to make outdoor moments extraordinary through our craft.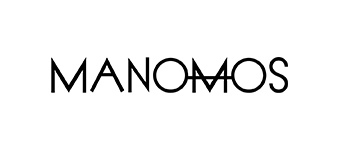 Manomos
Manomos styles their frames with these 3 words in mind: CLASSIC, MODERN, & STYLISH. By combining comfort with style, practicality, and a special dose of "fun," Manomos is making a name for themselves as one of the most in-demand eyeglass brands in South Korea and the world.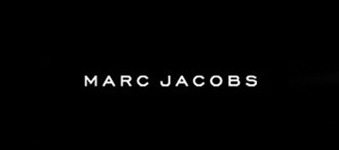 Marc by Marc Jacobs
After 30 years, Marc Jacobs continues to unabashedly shape the boundaries of American fashion. The indefinable characteristics of his namesake label are the result of a certain unique, uncommonly frank and brilliantly outspoken perspective.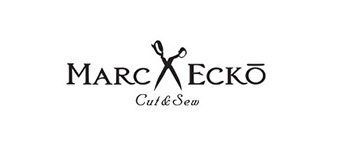 Marc Ecko
There's nothing like the look of a tailored suit. Marc Ecko's Cut & Sew eyewear gives frames with all the classic, polished style of a tailored suit. For years, designer Marc Ecko has introduced fresh, new styles to the world of menswear; now he's applying that expertise to eyeglasses. Putting on a pair of Marc Ecko glasses is like putting on confidence.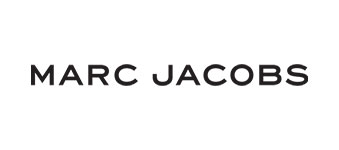 Marc Jacobs
Contemporary designer Marc Jacobs introduces his brand of reinvention to a fabulous eyewear collection. A fresh take on vintage looks, the Marc Jacobs brand arouses dynamic style in their eyeglasses.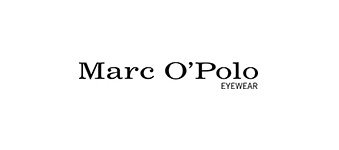 Marc O Polo
Marc O'Polo is a Swedish-German fashion label founded in 1967 by Rolf Lind, Göte Huss and Jerry O'Sheets.
Marcel Wender
Sophisticated and elegant designs featuring premium quality are standard fare for Marcel Wender's eyewear line. Original and retro-stylish shapes scream individuality, and colour choices make these glasses one of none. Lightweight materials and high-end details come with every frame.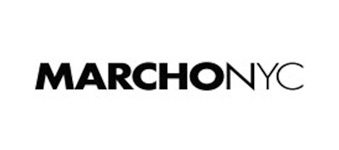 Marchon
The MarchoNYC eyewear collection embodies its New York City roots. The style inspiration for the collection encompasses East Side, West Side, Uptown and Downtown trends. MarchoNYC is a standalone collection that continues to transcend through time.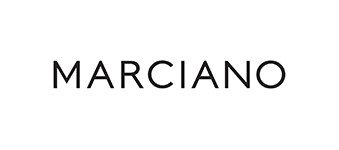 Marciano
MARCIANO, the premium brand extension from GUESS, Inc., is a contemporary, fashion-forward collection designed for the stylish, trend-setting woman. MARCIANO follows suit in true GUESS style with apparel and accessories that are on the edge of the fashion forefront. The collection is daringly sexy, yet has highly sophisticated style that represents pure glamour in everyday fashion.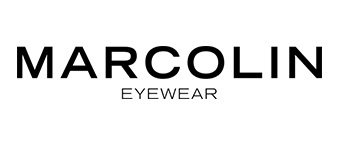 Marcolin
When you wear Marcolin eyewear, you're wearing an international standard of style and craftsmanship. From their headquarters in Spain, they create unique fusions of modern and classic styles, giving you the freedom to express yourself every day. Quality and fashion collide with Marcolin eyewear.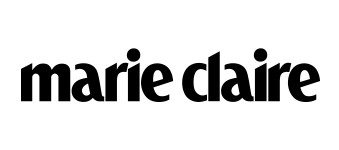 Marie Claire
Fashion and function are melded perfectly in the elegant frames from Marie Claire. Find your unique look by the editors at Marie Claire magazine. Everything you expect from fashion editors, this eyewear is chich, confident, and offers a certain je ne sais quoi. Choose from bright colours, fun patterns, or sleek solids.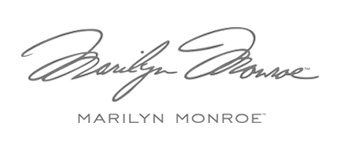 Marilyn Monroe
The Marilyn Monroe™ Eyewear collections recall the aura of the iconic star's legacy while evoking the inner radiance and glamour. Inspired by the unparalleled elegance and beauty of the legendary actress, Marilyn Monroe™ Eyewear seeks to translate Marilyn's timeless style into a quintessentially modern accessory.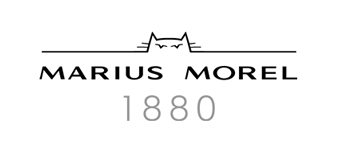 Marius Morel 1880
The Marius Morel 1880 collection reintroduces the elegance of the very first designs: authentic products subtly updated and reinterpreted using the latest technology.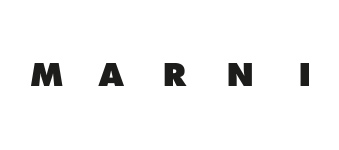 Marni
Innovative and multifaceted, Marni is recognized all over the world for its luxury ready-to-wear and accessories collections Made in Italy.
Martin & Martin
Each piece of the Martin and Martin eyewear collections is handcrafted in Germany. The charismatic line is pleasing to the touch and eye, featuring superb materials with velvety earth and sand-coloured designs.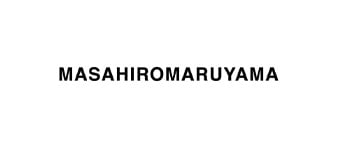 masahiromaruyama
Beautiful Lines - A form born out of raising a question to perfection
Designer Masahiro Maruyama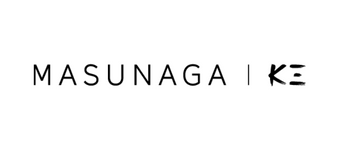 Masunaga
Goemon Masunaga began crafting optical wear in 1905, and his legacy continues. Masunaga handles every step of the creation in their eyewear collection, from the raw materials down to the final touches at the end of the production line. Each piece exudes quality craftsmanship and superior materials. Elegance and sophistication define this collection of flattering eyewear.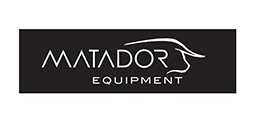 Matador
Matador safety glasses offer a full frame wrap design in the timeless and always popular rectangular frame shape. Made from TR90 plastic, Matador frames are strong, lightweight and flexible. Matador safety glasses are made from non-conductive plastic, making them suitable for electricians and electrical industries.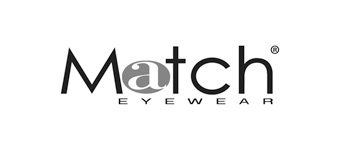 Match
The Match eyewear collections have distinctive styling meant to appeal to each individual personality of their clients. Continual innovators in the eyewear industry, Match frames are sold around the world. Their designs are purpose built for everyone; you will find elegant and luxurious styles, durable and lightweight childrens frames, and durable titanium frames for the discerning man.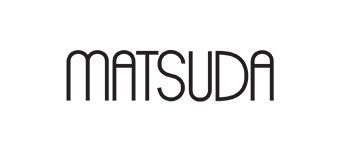 Matsuda
Handcrafted in artisanal eyewear workshops in Japan, each frame in the line of Matsuda eyewear features intricately sculpted temples and beautiful engravings. Every detail represents over 45 years of design and heritage, featuring the finest materials and latest technology in each piece.
Mattisse
Showcase your style in elegant hand painted frames protected by a laminate coating. Fill your life with color and contemporary style. Made in Italy.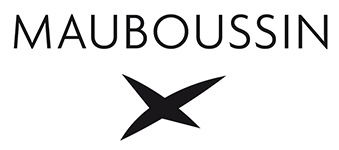 Mauboussin
Mauboussin speaks to the bold, self-assured, and liberated woman. The perfect embodiment of modern femininity, these elegant glasses and sunglasses, made by the revolutionary jeweller from Place Vendome in Paris, echo the care and attention to detail that sets Mauboussin jewellery apart from the crowd.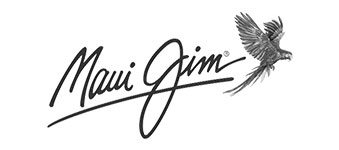 Maui Jim
Maui Jim is the fastest growing American maker of premium polarized sunglasses, prescription sunglasses, and ophthalmic frames in the world! It all began in Lahaina, Hawaii, with a need for sunglasses that could eliminate the harsh Hawaiian glare without distorting the colors of the island scenery. Today, Maui Jim also produces stunning, high-quality ophthalmic frames.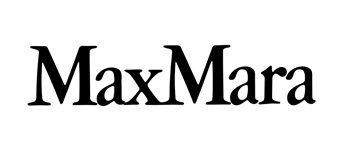 Max Mara
Created by Achille Maramotti to accentuate his clothing line, these frames feature the same cornerstone of modern fashion that made him famous. Sophisticated designs and cues from ready-to-wear fashion accessories are encapsulated throughout each pair.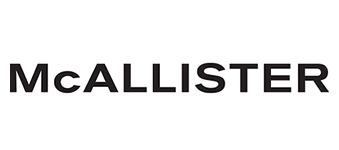 McAllister
Modern original eyewear. McAllister honors its legacy with an eyewear collection that reframes what it means to be bold for a new generation of visionaries.

McCray Optical
McCray Optical Supply Inc. is your one-stop-shop for all your eyeglass needs. From stylish frames to easy-to-use lens clip-ons, there is no end to the styles you can choose from. Plus, with a wide selection of tools and parts to purchase, you can keep your favourite glasses in great shape for years to come.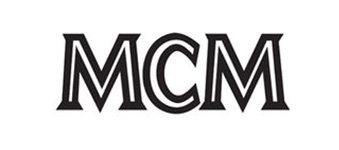 MCM
Are you a style visionary? MCM brings the future of eyewear fashions to you with avant-garde shapes and styles. Whether you're looking for a punk look or a pop-luxe aesthetic, you'll find your new signature style. Astonish the world with unapologetically bold eyewear and discover MCM today.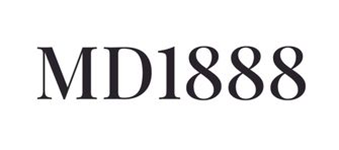 MD1888
MD1888 is a heritage range. The frames are classic, understated and feature unparalleled British craftsmanship. Each frame has intensive handwork to achieve the beautiful transition from acetate to stainless steel.All frames in the collection feature our patent pending hinges.
MDX Manhattan
Clean lines and intriguing colors permeate the MDX Manhattan frames collection. MDX Manhattan values individuality and aims to provide frames styled for every personality out there. From cutting-edge modern styles to timeless classics, this collection has something for everyone.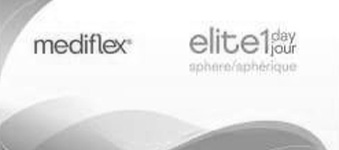 Mediflex Elite 1 Day
Mediflex Elite 1 Day contact lenses by CooperVision are spherical contact lenses crafted from silicone hydrogel. These breathable lenses are made using WetLoc technology, which mimics your eye's natural moisture system and fortifies your eyes against dryness.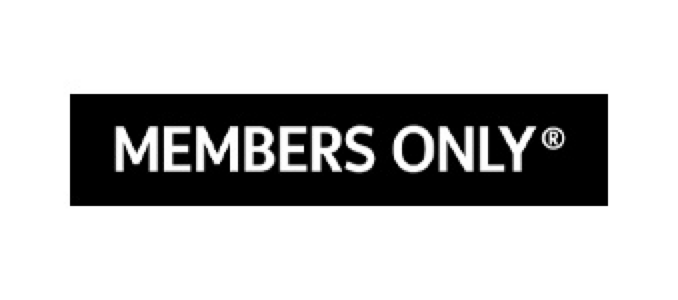 Members Only
Members Only-Members A cultural icon with a steady and growing following . The styles range from the 80s to modern looks
our loyalty lies with you. We see race, creed, and taste not as separation but as inspiration.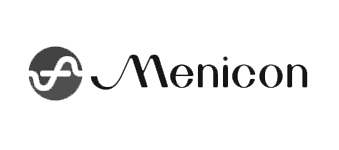 Menicon
Menicon offers a large range of contact lens types to meet your specific eye care needs. This wide variety of contact lens materials and types are designed to ensure you receive superior vision correction and comfort while keeping your eyes healthy and happy.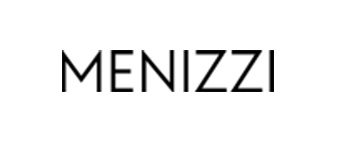 Menizzi
Research and analytics created the Menizzi brand based on market needs. This innovative company conceived of the best frames for the petite market, children and teens. Dedicated to bringing you high-end fashion eyewear with enough personality to complement any kid.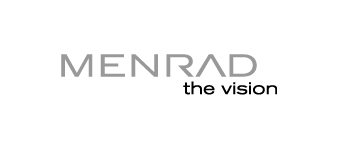 Menrad
The name MENRAD signifies superior quality and distinction, and it raises high expectations. And with good reason: We create modern and sophisticated designs with high wearer comfort for all age groups. Each one of our collections offers fashionable spectacle frames in top quality for the demanding customer.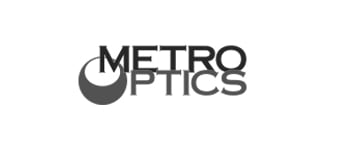 Metro Optics
Metro Optics has been a leading manufacturer for custom contact lenses in the United States since 1973. We take pride in having assisted thousands of eye care professionals throughout the country improve their practices by helping them broaden their offerings to serve a wider variety of patients.
Our product portfolio spans the spectrum of soft, rigid corneal and scleral contact lenses aimed to help satisfy even the most challenging of contact lens fits.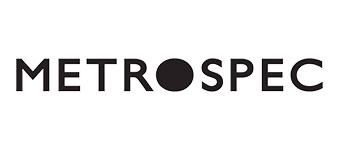 Metrospec
Metrospec puts a modern twist on classic eyewear. Clean lines contrast with a slight edge to create a look that is unapologetically confident and endlessly stylish. Rich metals, deep colours, and a touch of androgyny add a youthful flavour to each pair of frames. Designed in Canada.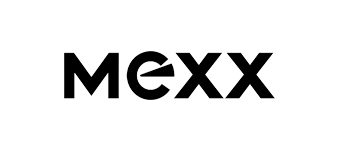 Mexx
Using their positive view on how glasses should look and feel, Mexx centres their design philosophy around the wearer. Designers from around the globe have their hand in each frame, and Mexx continuously looks to innovate and infuse quality into every pair they make.
Michael Adams
Unique frames made from durable materials are just some of the signature features the Michael Adams line offers. Catering to those seeking luxury, but with affordability on their mind, Michael Adam's colors and shapes showcase a level of cohesiveness not seen in other mainstream designer labels.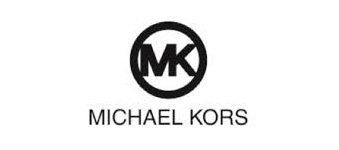 Michael Kors
Available in both optical and sun, the Michael Kors Eyewear Collection ranges from cat-eyes to aviators and from oversized to understated. Innovative materials like reflective lenses and one-of-a-kind tortoise acetates with details like the brand's signature logo charm and chain-link detail. Each pair is irresistibly chic, evoking the brand's unique sensibility and incorporating rich accents from the designer's runway collections.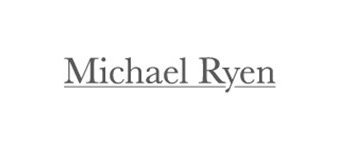 Michael Ryen
Drawing inspiration from the growing market of male baby boomers needing more generous sizes, the line targets men looking for more choices in cutting-edge style without sacrificing comfort.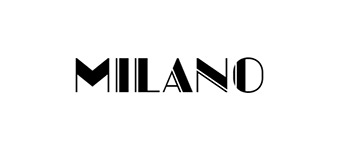 Milano
Taking inspiration from high fashion in Italy, Milano Optics' mission is to provide you with fashionable frames that make you feel good. We pair our flair for style with quality eye care to offer you the best experience possible.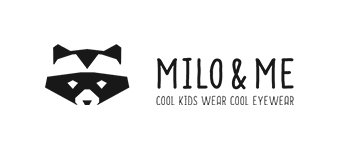 Milo & Me
Milo & Me children's glasses provide the perfect fit for young faces. We believe happy people make happy products and we believe we are responsible for the world of tomorrow.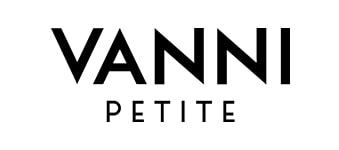 Mini V
At a time when eyeglasses were largely seen as purely functional, our founders Georges and Phina Laoun understood the importance of making available frames that would reflect the wearer's character. They launched Georges et Phina to inject some much-needed personality into the eyewear market, an initiative that is a testament to their experience of more than 60 years in the optical industry.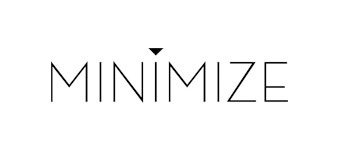 Minimize
For those seeking a minimal addition to their style, we are proud to offer Minimize Eyewear. Made from richly-styled acetate, and available in many colours, Minimize frames are exactly as their name implies- a minimalistic style that truly shows off the wearer.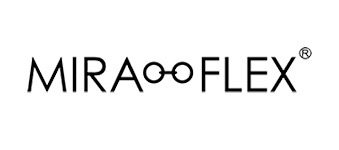 Miraflex
The essential choice in children's eyewear, flexible and safe, Italian-made Miraflex glasses are BPA free, rubber free, latex-free, hypo-allergenic & anti-bacterial, with no metal parts.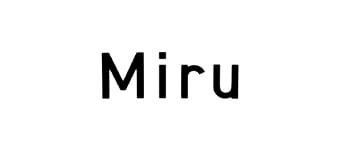 Miru 1month Menicon
Miru 1month soft contact lenses are engineered for healthy eyes. They offer optimized oxygen transmissibility and resistance against cosmetic absorption.

MiSight
The MiSight® 1 day lens is clinically proven to slow the progression of myopia when initially prescribed for children 8-12 years old*.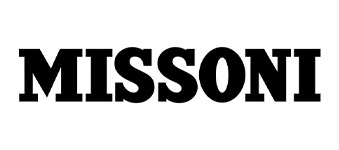 Missoni
For bold, tasteful fashion frames, look no further than Missoni. Missoni frames are designed on the principles of courage, confidence, and creativity. With brave designs to make your eyes pop, browse our selection at Missoni.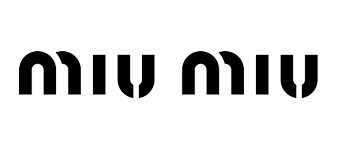 Miu Miu
For those looking for fun, chic, and decidedly feminine sunglasses, Miu Miu offers a generous selection of genuinely personable styles. The opposite of minimal, Miu Miu sunglasses showcases an authentic and unmistakable look that separates Miu Miu from others.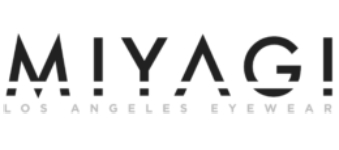 Miyagi Eyewear
Miyagi Eyewear is more than mere adornment. We've dedicated our style to quality, elegance, and excellence over the past 15 years. Our style celebrates you. Feel great, see great, and turn heads with a look that's uniquely you. We design for lasting success, with timeless, contemporary, bold eyewear that effortlessly mixes Californian comfort and European glamor.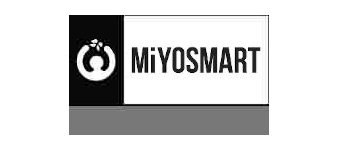 MiyoSmart
MiyoSmart is an innovative spectacle lens for myopia control developed by Hoya together with its partner, The Hong Kong Polytechnic University. Based on a two-year clinical trial results, MiyoSmart is proven to curb myopia progression by an average of 60% 3 with its award-winning D.I.M.S. (Defocus Incorporated Multiple Segments) technology.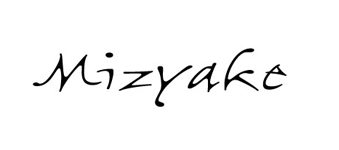 Mizyake Couture
Drawing from Japanese inspiration, the Mizyake Couture eyewear line takes glasses to the next level. Featuring performance themed designs with 3D temple accents, outrageous colors and laser-cut edges.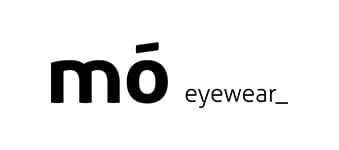 MO
As the leading frame brand in Spain, Mo is known for its attention to detail and they release new designs every 8 weeks! There are currently over 1000 models to choose from in a wide array of shapes and colors.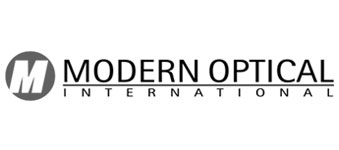 Modern Optical
Modern Optical believes in providing contemporary eyewear solutions for the entire family. Using a range of materials, and covering an array of styles, Modern Optical truly has something for adults and kids of all ages and preferences.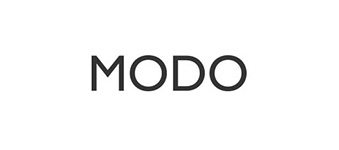 MODO
MODO is dedicated to consistently designing eyewear that blends effortless minimalism with harmonious functionality. Their creative inspiration is found in the cities MODO resides in: New York, Milano, and Stockholm. Inventive technology and colorful designs achieve a highly unique collection of beautiful frames.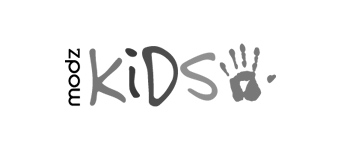 Modz Kids
Modz Kids frames are the answer to parents looking for durability and affordability. Kids love them for their cool styles and vibrant colors, not to mention comfort. Parents love the frames because they're affordably priced - making a "back-up pair" a viable option. Modz Kids is a very wise choice for today's active youth!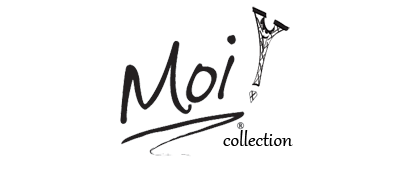 Moi!
Moi! Eyewear is an expression of who you are in terms of style and personality. This new line of frames isn't afraid to stand out, boldly stepping out of and away from the eyewear box. Don't fade into the background; discover eyewear that helps you see clearly, and helps
others
to see you in a whole new light. Moi! Frames are you.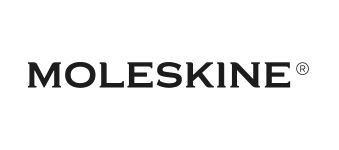 Moleskine
Discreet and elegant eyewear designed to fit your personality. Quietly elegant and innovative by design, Moleskine Eyewear includes a full range of frames, reading glasses, and sunglasses, as well as a selection of accessories and cases. Like all Moleskine objects and services, Moleskine Eyewear is built around the needs of creatives and professionals, enabling everyday life on the move and empowering self-expression. With a clean and distinctive look and feel and a seamless connection to the Moleskine ecosystem, this collection is designed to enable you to work, connect and create on the move.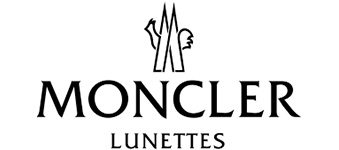 Moncler
Not for the faint of heart - this eyewear is distinctive, eccentric, and edgy. Combining aesthetics from a variety of eras, Moncler is where you'll find aviators made into pilot goggles or a take on cat-eye sunglasses that's almost more frame than lens, but in a good way. Sports fanatics rejoice in eyewear that's trendy and extremely functional.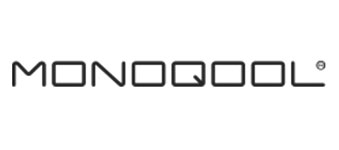 Monoqool
Being a maker of innovative eyewear is Monoqool's DNA. We are maker of innovative eyewear and we break new ground by using new technologies & materials.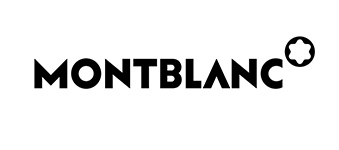 Monte Blanc
Hamburg based luxury brand Montblanc, long celebrated among stationary aficionados for their perfectly engineered pens, have set their sights on revolutionizing how you see (and are seen by) the world. Classically understated, these attractive sunglasses are sure to elevate any look.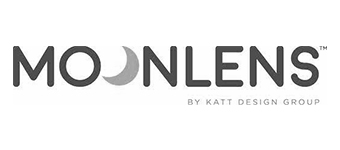 MoonLens
MoonLens contact lenses are a progressive solution to help manage vision problems from myopia to astigmatism. These contact lenses are highly customizable, ensuring a completely personalized fit for every eye.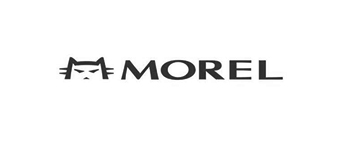 Morel
Just like their home country of France, Morel frames exude culture, sophistication, and artistry. Since 1880, Morel has created beautiful frames out of quality materials that sit on the very forefront of eyewear fashions.
Morel Azur
If you're looking for decades of quality in a stylish pair of sunglasses, look no further than the Azur line from Morel. This beautiful collection of independent, French-inspired designs breathes life into your unique style–no matter the weather. From the drawing board to the fitting, these sunglasses are prepared with passion, care, and expert craftsmanship.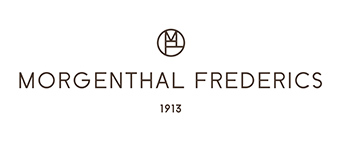 Morgenthal Frederics
For more than a century, Morgenthal Frederics has maintained an unwavering commitment to creating, curating, and caring for the world's finest eyewear. The leader in the independent luxury space, we handcraft the highest quality frames and lenses available anywhere and choose partners that hold themselves to the same standards of excellence. Every heirloom-quality piece is distinctive in its design, exemplary in its craftsmanship. Made by hand over hundreds of hours, master artisans meticulously carve, sculpt, and press the frames to life using only the finest specialty materials. Morgenthal Frederics celebrates eyewear as the ultimate expression of individuality.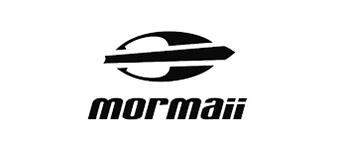 Mormaii Eyewear
Mormaii Eyewear is a brand focused on innovation, quality, and performance. As with every part of Mormaii, their frames are perfect for any type of day with style and comfort.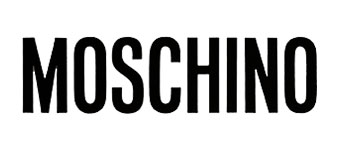 Moschino
Moschino eyewear harnesses the design genius of Jeremy Scott and the high-quality irreverent style associated with the Moschino brand. This eyewear collection is inspired by surrealist wit. Classic shapes and colours with an ironic touch offer something unique and playful.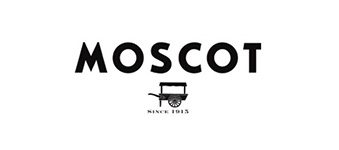 Moscot
MOSCOT is a New York City Institution renowned worldwide for its iconic eyewear — The MOSCOT Originals and MOSCOT Spirit Collections. MOSCOT infuses its unmistakably refined, downtown aesthetic with nearly 100 years of eyewear expertise and unparalleled craftsmanship to create its timeless eyewear.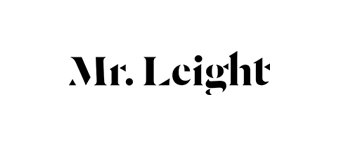 Mr. Leight
Beautifully designed, exquisitely detailed, and constructed with the utmost technical precision, each Mr. Leight frame evinces a perfect balance of classic and contemporary influences: quietly unexpected, undeniably beautiful, and completely timeless.
Munic
With a firm belief that eyewear should be part of your wardrobe, MunicEyeWear creates glasses to perfectly accessorize your outfit. These frames come in a range of bold to slim, made from acetate, stainless steel, or titanium for a pair that will last. Get away from mass production with this award-winning style.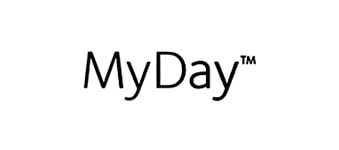 MyDay
CooperVision® MyDay® lenses feature everything you need for an exceptional overall daily disposable experience: all-day comfort, easy lens insertion and removal, and a highly breathable lens that helps provides a healthier lens-wearing experience.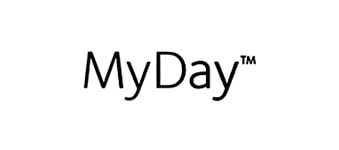 MyDay 1-Day
MyDay 1-Day lenses are CooperVision's softest silicone hydrogel. Aquaform Technology locks in water, providing long-lasting comfort, so your eyes can stay fresh and clear all day. The design helps eliminate aberrations, so you experience sharp vision correction, whether you're nearsighted or farsighted. Be ready to take on your day with daily disposable MyDay lenses.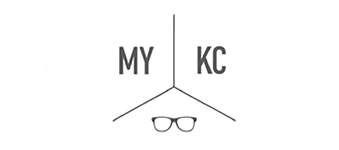 MYKC
MYKC Eyewear frames have awesome style, but they are also really well made. The frames are all named after cool parts of our city and Kansas City  landmarks. You will find the frame name inside the temple of each frame.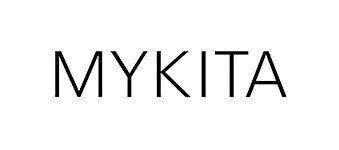 Mykita
The embodiment of zeitgeist appeal, Mykita glasses are distinguished by their progressive approach to form, surface, and construction. Each piece is handcrafted from modern designs fused with advanced technology to create a refined and distinctive aesthetic.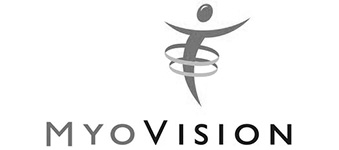 MyoVision
ZEISS MyoVision lenses single vision lenses are specifically designed to control myopia in children. Children have different anatomical and lifestyle needs than adults, and now there are myopia control lenses specifically tailored to meet those needs. These cutting edge lenses are made using the principles of peripheral defocus management, which helps slow the progression of eye elongation, hindering myopia progression.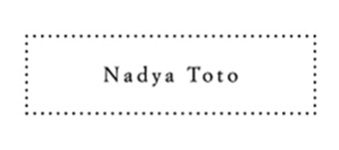 Nadya Toto
Comfort, refinement, and sophisticated minimalism converge in Nadya Toto's designs. Her eyewear is inspired by the classic shapes in eyewear, like cat-eye frames in the 50s, with a modern update to the colours with funky patterns and fun colours.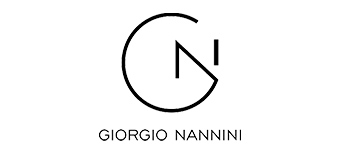 Nannini
Evolution starts with a simple organism that becomes the foundation from which new functions begin to grow, ever-increasing in complexity. This foundation for us was Giorgio Nannini, who in 1954 began to study and produce high tech glasses for car and motorcycle racers. Later he focused his studies on developing high tech and nearly indestructible glasses for skiing and sailing.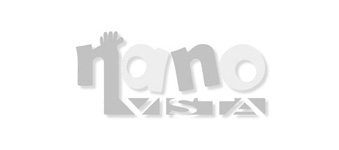 Nano
From a quiet classroom to rugged play on the school playground, Nano eyewear can handle it with style. These brightly colored and durable kids sunglasses have the ability to switch from hinged arms to attaching to a head band. Perfect for your on-the-go adventurer.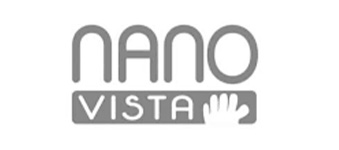 Nano Vista
Childs eyewear has to be durable and straightforward. Colours and designs that catch the attention of any young wearer are also a plus. Nanovista's line of eyewear caters to children throughout the age range, with features like flexible hinges and strong materials standard on every pair.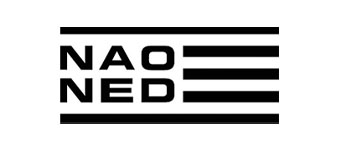 NAONED
The collections are entirely made in France, lovingly preserving the know-how of traditional eyewear. A vision asserted, nourished by generosity… for real!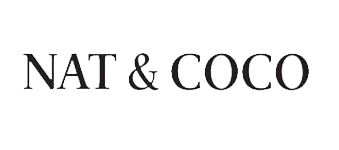 Nat & Coco
Designed in France, the "Nat and Coco" eyewear collection is sure to inspire your flair for haute-couture and fashion excess. Featuring innovative temple designs, and new, exciting color combinations, this collection exudes opulence and elegance. This collection is available in both metal and acetate styling.
Nat & Coco (broken)
Designed in France, the "Nat and Coco" eyewear collection is sure to inspire your flair for haute-couture and fashion excess. Featuring innovative temple designs, and new, exciting color combinations, this collection exudes opulence and elegance. This collection is available in both metal and acetate styling.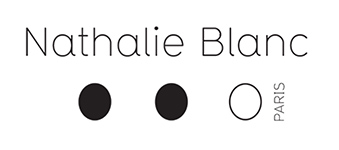 Nathalie Blanc
Nathalie Blanc celebrates what sets French style and craftsmanship apart. This bold brand effortlessly combines stunning pallets with bold shapes and lines to create a look that is truly unforgettable.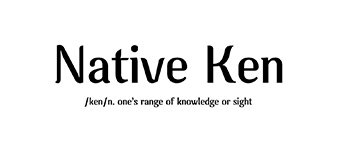 Native Ken
Established in 2010, Native Ken eyewear offers a finely curated selection of eyewear, including sunglasses, at its flagship boutique in the trendy Chelsea neighborhood of Manhattan. Designed in New York City, Native Ken introduced its first eyewear collection in Spring 2017. The Native Ken eyewear collection draws inspiration from timeless mid-century styles through a distinctly New York lens.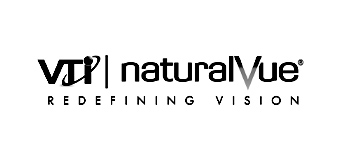 NaturalVue
VTI's mission is to redefine vision through advanced engineering and a relentless drive to achieve better solutions through the fusion of science, art and technology. Find clean, clear, and comfortable vision with NaturalVue contact lenses.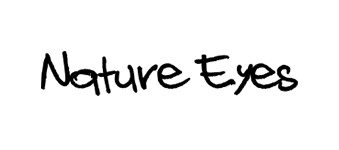 Nature Eyes
For those who are dedicated to reducing, reusing, and recycling! NatureEyes are the first eco-friendly frames made of recycled materials. Created with previously used acette, titanium, polypropylene, and wood, these are a pair of glasses you can feel good about wearing. And look good too!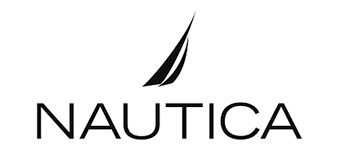 Nautica
Nautica Daywear and Sunglasses bring a fresh take to classic styles, bringing a fusion of city and sea styles for men and women.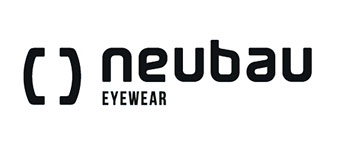 Neubau
Neubau eyewear sits on the cutting edge of style. Not for the faint of heart, these bold and unapologetic designs are incredibly fashion-forward. Using modern, eye-catching materials and trendy geometric shapes, Neubau frames and sunglasses are perfect for the modern eyewear connoisseur.

neurolens
neurolens is the world's first and only prescription lenses that add a contoured prism to bring the eyes into alignment, relieving the headaches, neck/shoulder pain and eye strain that many people experience when using digital devices, reading or doing detail work. Designed in USA.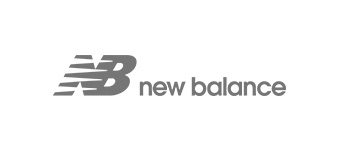 New Balance
The New Balance Kids collection targets boys aged 7 to 13 and is perfect for leading an active lifestyle. The New Balance Kids collection features the New Balance trademark of fit, performance, and comfort.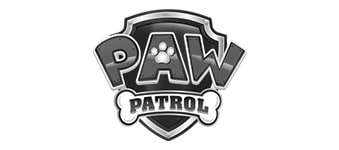 Nickelodeon Paw Patrol
Nickelodeon Paw Patrol frames offer comfortable frames of your child's favourite TV-show. These frames will make your kids want to wear their glasses.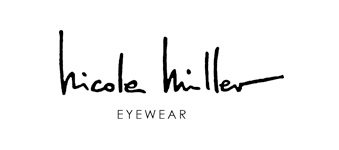 Nicole Miller
An eclectic combination of modern influences molds the Nicole Miller eyeglass frame collection. Many pieces in the Nicole Miller eyewear line are named after streets in New York City. With styles that have a contemporary art flare and modern industrial design, you can be assured to find an inspiring addition to your wardrobe.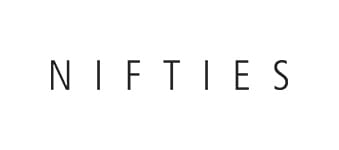 NIFTIES
NIFTIES is a lot of character in a small frame. Designed to fit adults with fine facial features perfectly.
Available in sizes 44-49, the NIFTIES collection has an international look, with flattering silhouettes and bright colors.
Nike
Nike's durable, long-lasting design is ideal for everyday wear. They are built with performance in mind, offering a range of distinctive designs that are suitable for an active lifestyle.
Nikon
When it comes to the best camera lenses, everyone knows the Nikon name. The same technology, highest-quality materials, and years of proven optical design experience have also produced Nikon's premium, high-performance eyeglass lenses.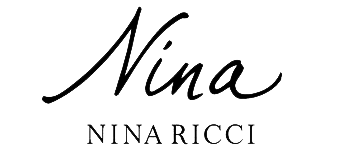 Nina Ricci
Nina Ricci is the perfect brand for women seeking striking simplicity and modern femininity. Since 1923 her haute couture designs have moved effortlessly off the runway and into the lives of women everywhere. This brand features soft lines, rich palettes, and vintage-inspired designs that perfectly balance timeless and contemporary fashion.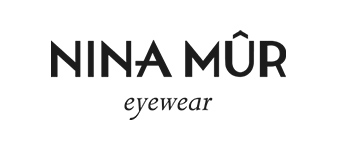 NinaMur
Our ethical eyeglasses are designed from scratch in our Madrid (Spain) workshop. One by one.
A fusion of quality craftsmanship and technology. Using only the finest European parts to bring you the most refined, natural wooden glasses frames.
Nine
Designed in Denmark and handcrafted by skilled craftsmen in Japan. Nine provides weightless, stylish, simplistic frames ranging in all colours and styles.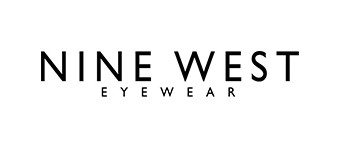 Nine West
Founded in 1973, Nine West has become a globally renowned fashion wholesaler and retail company. Their affordable line of stylish eyewear pulls inspiration from the runways of New York City, ensuring you stay on top of the hottest fashion trends.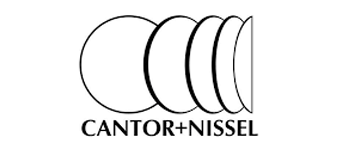 Nissel
World class manufacturer of customer contact lenses. The company has a history of being a leader in creating the best products for customers. From manufacturing soft lenses, RPG and hand painted lenses they meet the expectations of customers worldwide.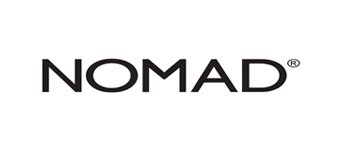 Nomad
Nomad, a brand owned by Morel Lunettes, is a line of eyewear styled after the world-class metropolises that inspired their creation. The Vancouver line showcases rich woodcraft and confident but conservative lines; The Brooklyn line features vintage-inspired and bold acetate. Each line is stylistically different while remaining a shared piece of a style-aware collection.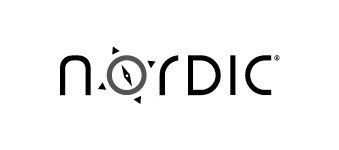 Nordic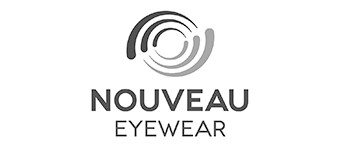 Nouveau Eyewear
Nouveau Eyewear is focused on your success. With 16 different collections, they've got something to cover every style on any budget. Whether you're sleek and sporty, classically demure, or wild and playful, you'll find a perfect pair of frames that speak to you. Plus, with My Little Pony and Teenage Mutant Ninja Turtles kid's designs, Nouveau Eyewear has something to suit the entire family. Variety is the spice of life, and Nouveau is here to add a little flavour to your look.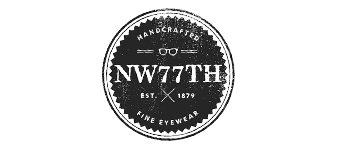 NW 77th
A history dating back to 1879, NW 77th - by Studio Optyx Eyewear - is a line of stylish frames made in St. Louis, MO. As the oldest eyewear company is still run by descendants of the original family, Studio Optyx brings a new sense of fun and distinctive style to an established and storied brand.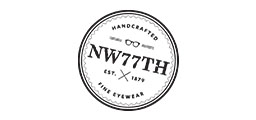 NW77th
NW77th creates quality eyewear for the modern urban dweller. Our style is all about making life interesting, exploring fun, fresh, exciting designs. Customer satisfaction is our priority, with our surgical stainless steel frames offering luxury without sacrificing affordability.
NW77th is proudly the oldest optical company in the US, with over 144 years as a family owned brand. Our goal is providing the same quality service for many years to come.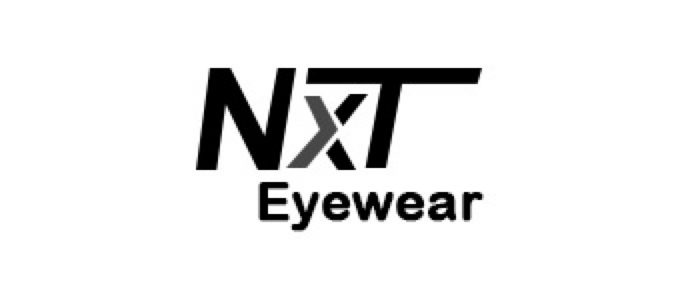 NxT Eyewear
Experience the vast array of frames backed by updated technology, research and quality. Our mission is to win your trust and retain you as our exclusive models – the faces of our brand. Our goal is to gift the most suitable designer glasses to everyone, providing outstanding unique designs which continually evolve.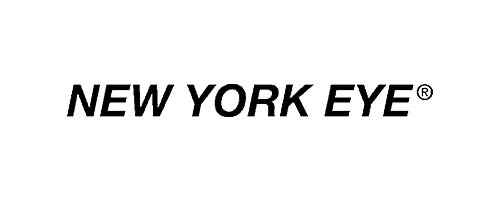 NYE
NEW YORK EYE is positioned as a leader in licensed brands, as well as a value-oriented eyewear product company. For over four decades, our main focus has been to offer a combination of well-made product with great quality that is styled right to meet the needs of the majority of eyewear consumers today.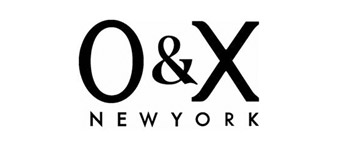 O and X New York
The O&X eyewear collection is inspired by the richness and diversity of New York City, its people, its culture & its colors. O&X New York is a brand by
Kio Yamato
.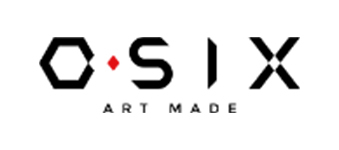 O-SIX
O-Six disrupted the fashion industry in 1989 with unique, stunning eyewear designs. Their awe-inspiring, exceptional craftsmanship features bold ideas that reflect their commitment to perfecting their catalog. Traditional yet trail-blazing—these are frames you have to see to believe.

OAK NYC
A highly durable collection, these elegant frames are designed with attention to detail and timelessness in mind.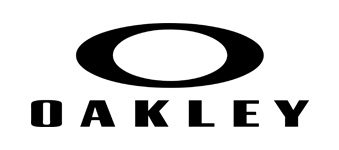 Oakley
Oakley invents each new product with a design philosophy called sculptural physics: the discipline of solving problems with science and wrapping them in art. Supported by an infrastructure that includes the latest tools of technology, Oakley engineers and artisans continue to expand the American company's array of product categories.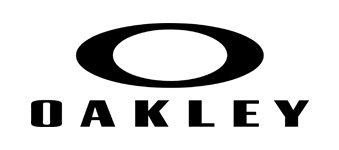 OAKLEY YOUTH
Oakley kids glasses offer boys and girls the quality and style of Oakley, the legendary eyewear brand known for unbeatable performance, unrivaled innovation and a unique design philosophy. Oakley Junior sunglasses and eyeglasses revisit the brand's most recognizable and iconic styles, delivering an unparalleled combination of looks, quality and reliability for your kids.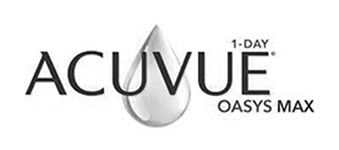 Oasys 1 Day MAX
Oasys 1 Day MAX soft contact lenses are made for all-day, everyday wear. The lens combines technology so you can get more out of your lenses. TearStable technology optimizes moisture throughout the lens and eye surface, while OptiBlue reduces light scatter and halos, filtering 60% of blue-violet light. Enjoy sharp vision all day with Oasys 1 Day MAX.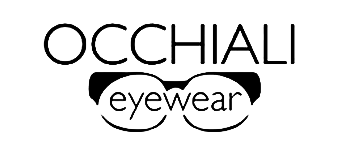 Occhiali
Like many respected Italian brands Occhiali pairs expert craftsmanship with luxurious and elegant design. These pieces are true works of art, creating bold contemporary frames for the whole family. Make a statement with fresh, modern frames and show the world your unique fashion perspective.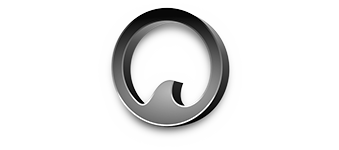 Ocean
Our in-house brand of frames, handmade just for us!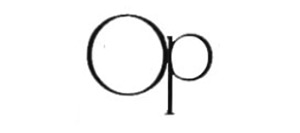 Ocean Pacific
This authentic California lifestyle brand offers eyewear and sun-wear designs that embrace flat out fun. Created for both men and women, Op Eyewear has outdoor lifestyle designs in versatile and vibrant colors, with fresh, eye catching shapes - making this Eyewear Collection fun to wear.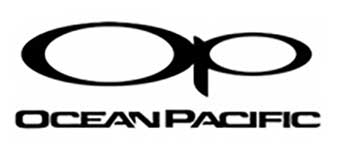 Ocean Pacific
Ocean Pacific fuses sports, music, art and fashion with the Cali beach culture. Ocean Pacific has a spirit of raw energy and optimism, there frames brand is no exception.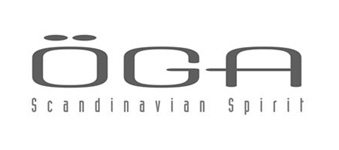 OGA
A MOREL company.  OGA has a Scandinavian spirit, combining masculine design and functionality.  The comfort of the frames in no way compromises the sleek original design.  MOREL is an award-winning global French company, with OGA as one of its top brands.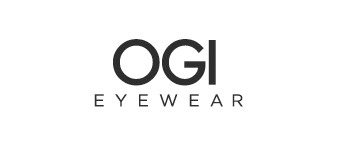 OGI
For those seeking something new, Ogi Eyewear never disappoints. Founded on the principle that everyone is always looking for something new, Ogi Eyewear continuously releases new or expanded eyewear collections. Purposeful use of color, finely crafted and affordable.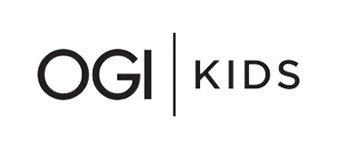 OGI Kids
Focusing on craftsmanship and durability, these tough frames targeted for the child market can withstand any punishment. Kids are always hard on their glasses, but these frames make sure you get your value out of them.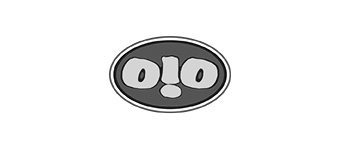 OIO
Bursts of color, exciting patterns, and playful shapes adorn the stylish OIO line of eyewear for kids. OIO frames, a sub-brand of Tura Inc eyewear, are dedicated to helping their youthful audience express their individuality.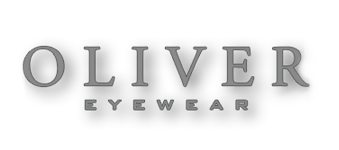 Oliver Eyewear
OLIVER is a fast-growing brand specializing in the business of optical frames and sunglasses. Based on the concept of fashion eyewear, OLIVER, is creating eyewear products since 1996. The philosophy of OLIVER Eyewear can be given in 3 words: Quality, Uniqueness and Distinction.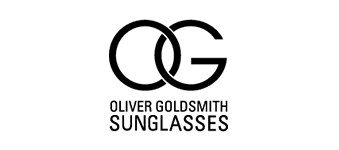 Oliver Goldsmith
Oliver Goldsmith is truly a trendsetter. Just like Michael Caine in his statement spectacles or Audrey Hepburn in her oversized white sunglasses, this British brand is an expression of stars and style. Offering all the function you expect from frames without losing the need for personality and fashion accessories.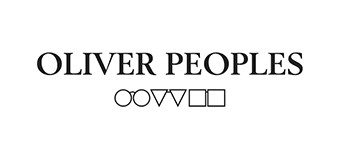 Oliver Peoples
Since its founding in 1987, Oliver Peoples has carried forward its authentic brand, focusing on superior craftsmanship and timeless designs. Any piece in the infamous Oliver Peoples Collection will bring an old-style Hollywood feel to your daily ensemble.  With an iconic look like Oliver Peoples, it is no surprise that their frames have made it to the big screen, sported by Uma Thurman in Kill Bill and Pierce Brosnan in Die Another Day.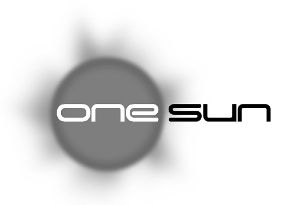 One Sun
Fun and affordable sun protection to fit your prescription.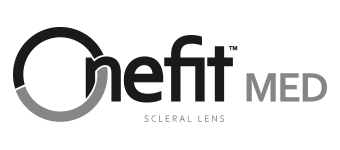 Onefit MED
OneFit Med is an easy-to-fit scleral lens designed for people with highly-irregular, medically indicated corneas. Onefit Med offers a personalized fit, providing comfort and clarity along with high-quality performance.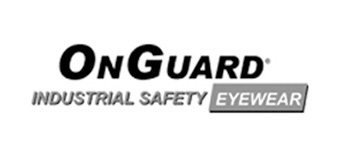 OnGuard
OnGuard Safety is known for its technological innovations.  They are a leading provider of protective eyewear for industrial and sports applications. OnGuard, on top of their stylish designs, also offers sun clips, rimless frames, Permashield, and more.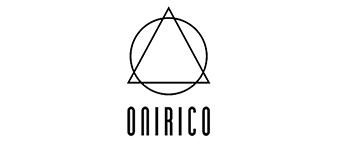 Onirico
Onirico Eyewear is for the independent spirit in all of us. It is a blend of creativity and passion with a different point of view, creating a high-quality product with a definite wow factor that is 100% designed and manufactured in Reggio Emilia, Italy.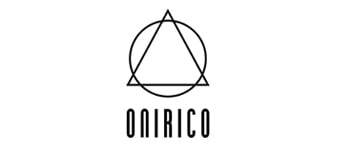 Onirico
Onirico was born from Nannini, an Italian eyewear brand producing eyewear since 1954. Onirico begins a new story, where beautiful, contemporary designs are drawn from traditions. Each handmade eyewear is a process full of art. Each style is unique and dedicated to exceptional quality, from design to research to materials.
OnO Optical
Since its founding in 1995, OnO Optical has grown into one of the most experienced manufacturers of quality eyewear and eyewear accessories. OnO specializes in using metal alloys, including steel, titanium, and memory alloys, in producing frames that exceed even the highest standards.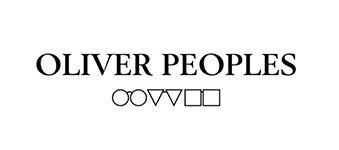 OP West
These frames are finished with the finest metals and custom acetate. Details that pay homage to their vintage look, OP West, is definitely inspired by the West Hollywood lifestyle. Each pair feels authentic and original without trying too hard.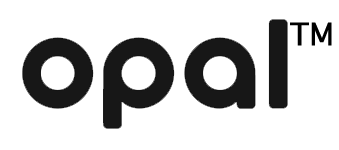 Opal
Did you know princesses and superheroes sometimes need glasses too? Let your child express themselves with fun glasses from Opal! Opal is one of Europe's leading brands for children's and teenager's frames. Opal offers a wide range of themed frames, including officially licensed Avengers, Disney Princess, Hello Kitty and Spiderman frames. They also offer stylish frames aimed at teens looking for something bold and fashionable. Whatever your child's taste Opal has them covered.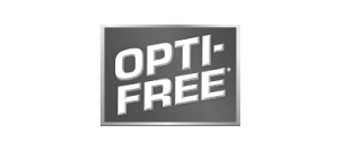 Opti-Free
OPTI-FREE contact lens solution helps your lenses retain moisture, ensuring they feel fresh and moist from morning 'til night.
Optik K&R
Since its founding in 1991, Canadian manufacturer Optik K&R is committed to providing high-quality contact lenses created with innovative techniques and materials. Their goal is to improve the way their clients see the world, and they do just that with their cutting-edge lenses.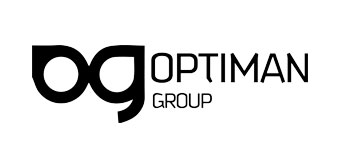 Optiman Group
Optiman Group is a Montreal-based company that specializes in the manufacturing and distribution of high quality eye-wear.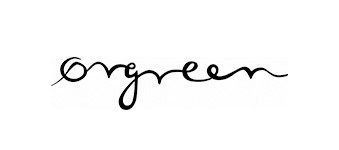 Orgreen
Cool, high-end Danish designs. They are handcrafted to perfection in Japan. In a unique universe of colors and cool styles - from edgy to iconic.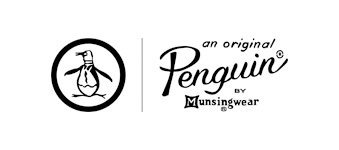 Original Penguin
Proof that designer optical wear doesn't need to be drab, boring, or even expensive, Original Penguin eyewear brings fresh designs to modern optical technologies.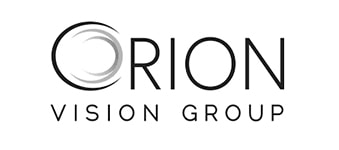 Orion Vision Group
The Orion Vision Group provides custom-tinted contact lenses to aesthetically match dissimilar appearing eyes, closely simulating the patterns and colors of the natural eye. This includes discolored or misshaped pupils and eyes that suffer from albinism, color vision deficiencies, amblyopia, or other ocular anomalies.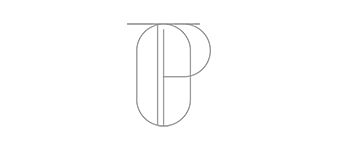 OTP
We're our One True Pair! OTP features modern structures and shapes for a fluid and weightless feel. Retro-inspired thin metal and translucent handmade acetate define the collection with a distinct color scheme of classic metallic trends paired with soft neutrals.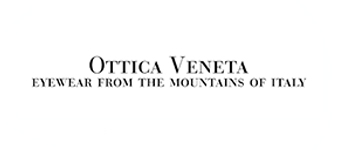 Ottica Venetta
Eyewear from the Mountains of Italy epitomizes the essence of Italian luxury, and is characterized by a rare blend of old world craftmanship with the latest in Italian fashion. Established by a small consortium of families located in the Veneto region who were committed to maintaining the high standards that have made Italian eyewear synonymous with quality.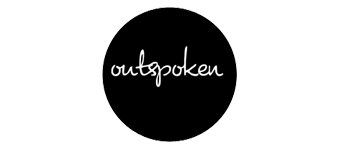 Outspoken
Based in Holland, Outspoken offers lines of frames for all age ranges (including a fantastic
Outspoken Kids
line). Playing with colours, patterns, shapes, and materials, Outspoken lenses are exactly what their name implies: loud, distinctive pieces of eyewear that truly can't be missed.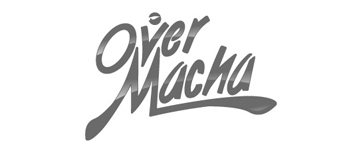 Over Macha
The Over Macha line from Symmetry Eyewear is a fun, curvy series that plays with color, designs, and shapes to achieve a sophisticated look.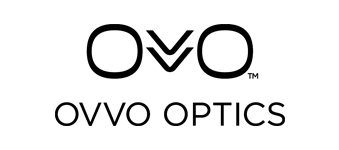 OVVO Optics
Upholding the highest standard of excellence, OVVO Optics has been creating high-performance, technologically-advanced eyewear since 1980. Made by hand at our family-owned facility in Poland, OVVO frames undergo 85 steps of meticulous craftsmanship, ensuring every pair meets the rigorous demands of the modern customer.
OWP
OWP has rightly earned its reputation as a creative, highly innovative company that is at home among opticians all over the world.  They execute new ideas and visions, which leads them to achieve peak performance, both technically and creatively, again and again.  The result is reflected in their collections.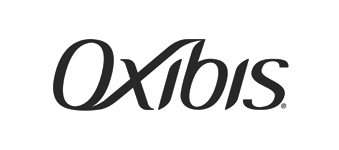 Oxibis
Rimmed, semi-rimless or rimless frames, the Oxibis style comes in all shapes and sizes. Oxibis has always known how to achieve the perfect balance between form and colour in its frames. The result: brightly-coloured, original and easy-to-wear glasses.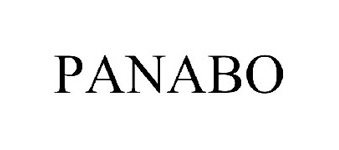 Panabo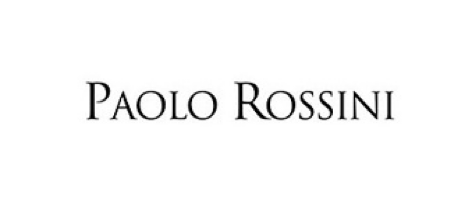 Paolo Rossini
Inspired in Italy, "Paolo Rossini" is a collection that stands on its own. Featuring a huge selection of acetate and metal frames, this collection will meet all of your customers eyewear needs.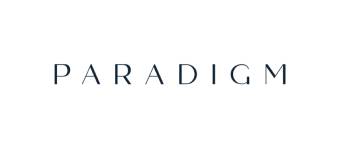 Paradigm
Paradigm encompasses all the trends. From thin, lightweight metals to the popular translucent color palettes, you'll always see the latest and greatest looks in each release.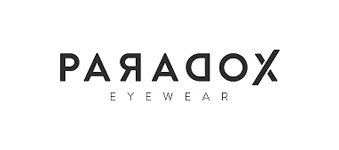 Paradox
Paradox eyeglass frames are part of the Aspex Eyewear Group Inc, one of the world's largest quality eyewear manufacturers. Paradox eyeglass frames will command the attention of those around you. Their adventurous marble effects, eye-catching ombre, and bold colors make for an excellent statement piece to add to your wardrobe.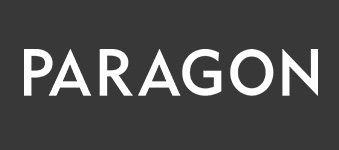 Paragon
Paragon offers a surgery and glasses free method of correcting and controlling myopia. Paragon CRT lenses work for children or adults, gently reshaping the cornea while you sleep. After about a week of nightly wear, you'll be able to go without glasses or contacts during the day. Try Paragon's CRT lenses and discover daily freedom from myopia.
Pascale
Functional, yet fun, Pascale eyeglass frames offer timeless classic shapes. A variety of different styles in plastic or metal are available for men, women, and children.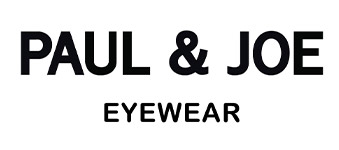 Paul and Joe
Launched in 2009, the Paul & Joe glasses and sunglasses for women, men and children (in 2012) won astounding success in France and abroad. The Paul & Joe spirit at the tip of your nose!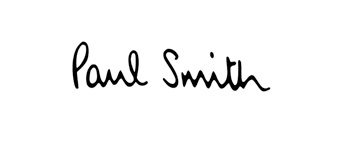 Paul Smith
With his designs referred to as whimsical and quirky, British designer Paul Smith has created a collection of eyewear that is elegant, traditional, and unique all at once.  Stunning metal and acetate frames toss a bit of personality into the wardrobe of those who wear them.
PCA Skin
Expertly formulated chemical peels are a driving force in helping you achieve your skincare goals. PCA SKIN® is the leader in chemical peels with over 25 years of experience formulating the best and most innovative professional treatments in the industry. More than one million PCA SKIN peels are performed each year globally.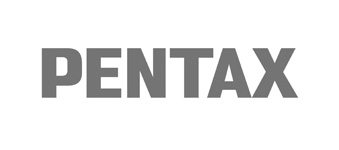 Pentax
In 1919, Pentax pioneered the field of SLR camera lenses with high-quality and innovative products. Today, Pentax is taking its innovation to new heights with the introduction of a series of skillfully crafted optical lenses.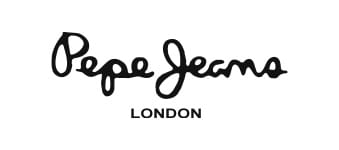 Pepe Jeans
Pepe Jeans opticals bring a breath of fresh air; coloration is striking, eye shapes are directional and finishes are diverse. From matte sandblasted crystals lined with vintage union jack prints to the latest, thinnest TR90 optical frames, made from memory plastic that's both lightweight and functional, Pepe Jeans optical has it all.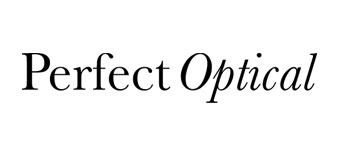 Perfect Optical
For over 50 years Perfect Optical has been focused on providing the Canadian optical industry with quality frames at reasonable prices.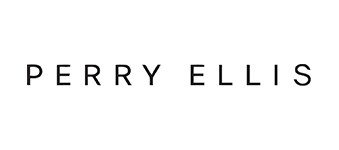 Perry Ellis
Over a quarter of a century after the launch of Perry Ellis, the designer name and legend still commands attention. Perry Ellis is one of the great American fashion brands. Perry Ellis continues today, making a product that appeals to the man that wants to look sophisticated, casual, and classy all at the same time.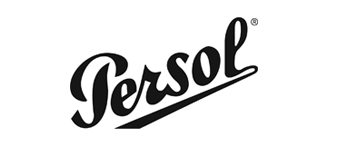 Persol
Persol is a brand that marries a culture of excellence and attention paid to details to create a perfect alchemy between aesthetics and technology. Persol frames are more than just glasses; they are works of art.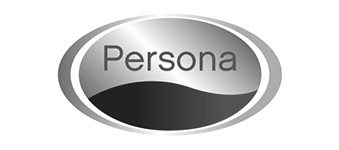 Persona
The Persona Engineers have combined CNC-point file software and state-of-the-art German optical technology with Canadian Ophthalmic experience and research, to individually craft Persona High Definition Lenses to provide ultimate clarity prescription.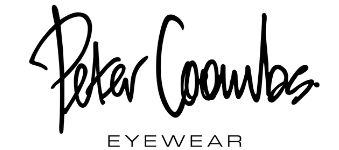 Peter Coombs
From there evolved a 30 year journey exploring alternative, innovative ways to form and colour a variety of precious and refractive metals. A back-to-basics approach along with a good understanding and respect for mechanical construction has driven a fascination with a frame's hinge design element. This is a constant and defining feature in the evolution of my eyewear. Similarly with my bespoke jewellery, I enjoy the ongoing challenge of resolving designs that deliver longevity, comfort and functionality for the wearer.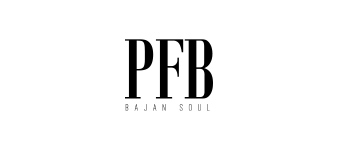 PFB
We represent the Caribbean and its adventurous, ambitious, and successful young generation. Be ready. We will bring the Bajan lifestyle to the world through selective distribution worldwide; Let's make Barbadians proud of their Bajan culture; Be awesome, be différent and be desirable, dare to be - Peoples from Barbados!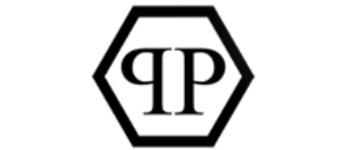 Philipp Plein
Philipp Plein is a German fashion designer with an eye for modern style. His eyewear collection exemplifies luxury and cutting edge design.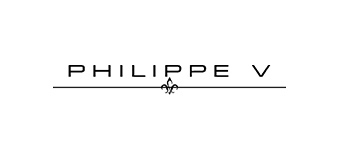 Philippe V
The brand embraces authentic anarchist beliefs, and is a direct reflection of what is buried deep inside many people: a refusal to be tamed, and a desire to live a non-conformist life. Philippe V brings a new vision and a fresh impulse to those who wish to experience life fully.
We are for the rebellious. The rock and rollers. The fashion mavericks. The artists, writers, entrepreneurs, and visionaries who leave timeless marks on the world.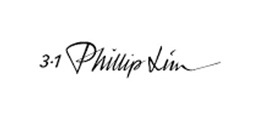 Phillip Lim
Whether you're looking for a graceful, chic style to enhance your face shape, or a soft curve in the arm to fit comfortably over your ear, you'll find all that and more from Phillip Lim. Simple accents, fine details, and lightweight materials are at the heart of the quality workmanship in each and every set of frames.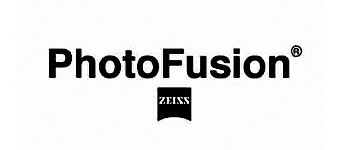 PhotoFusion
ZEISS PhotoFusion lenses feature unique blue light and sunglass-level UV protection both outside and indoors. These lenses offer an all-in-one solution for those who are seeking an all-day, all-light solution for their on-the-go lifestyle.
PhotoFusion offers glare protection when needed, a quick fade-back system for efficient transitions, blue light protection, and color options for daily wear!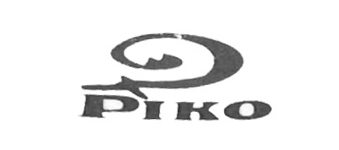 Piko
Piko's frames are sleek and sporty, perfect for a day at the beach or a drive around town. Suitable for casual and semi-formal wear, you'll love the colors and subtle design twists found in Piko eyewear.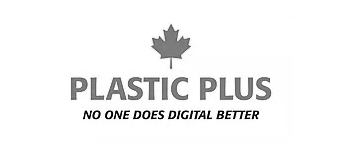 Plastic Plus
Plastic Plus was founded in 1974 as a small, family-run business. More than 40 years later, they remain at the forefront of lens manufacturing. With one of the most highly advanced labs in the industry and the most state-of-the-art technology, Plastic Plus continues to offer unmatched lens quality.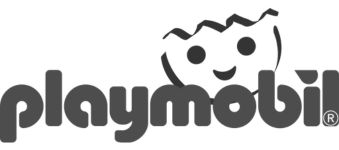 Playmobil
Playmobil glasses are ergonomically designed and made from premium materials, offering the resistance and durability needed to overcome any challenge. Whether you're looking for a pair of glasses for yourself or your little ones, Playmobil has you covered. With a variety of sizes and designs available, you can find the perfect fit for any face shape.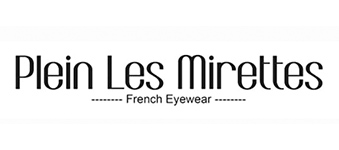 Plein Les Mirettes
Plein Les Mirettes (PLM), imagined by French designer, Christophe Morcamp presents a stunningly evocative collection of optical designs, mixing heritage and futuristic details for women of all ages.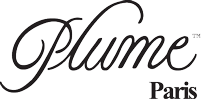 Plume Paris
Plume Paris Eyewear, a European influenced brand, is produced keeping the wearer's comfort in mind without sacrificing creative design. The Plume Paris.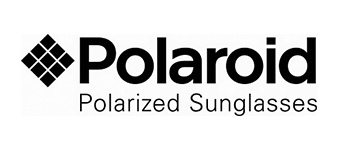 Polaroid
Our story says it all. Polaroid has been a trusted global brand for more than 75 years and is best known for pioneering instant photography since Edwin Land first conceived the instant camera in 1943. We embrace the nostalgia inherent in our past, allowing us to embrace old technologies through new technologies and beyond.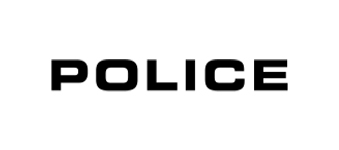 Police
The Police eyewear collection features bold takes on classic eyeglasses and sunglasses designs that reflect a rebellious fashion sense. There's nothing conventional in this collection—edgy elements and daring accents will show off your individuality.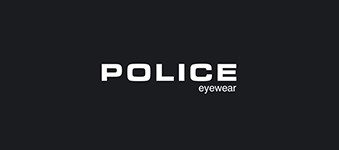 Police Ophthalmic
The Police brand was launched in 1983 in Italy as a unisex eyewear company. Rising above fashion trends, Police aims to be nonconformist and approaches their style with an alternative vibe. Personality is never compromised. The strong looks brought on by this collection have been seen on Bruce Willis, George Clooney, and David Beckham.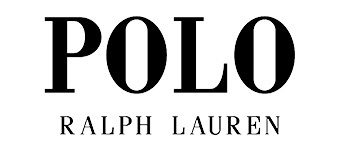 Polo Ralph Lauren
Classic, sophisticated eyewear from the Ralph Lauren family. Contemporary design in eyeglasses and sunglasses from a global fashion leader.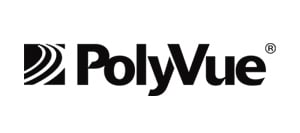 Polyvue HD
PolyVue High Definition contact lenses use a unique design to help correct spherical aberrations that traditional soft contacts might not address. Enjoy all-day comfort and crisp vision with the power of PolyVue.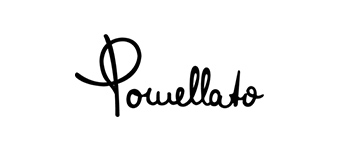 Pomellato
Iconic Pomellato jewels are colorful, rebellious, and unconventional. Founded in 1967, Maison Pomellato has come to represent masterful Italian craftsmanship, profound goldsmith savoir-faire, and jubilantly distinctive designs. Balancing the past with the future, tradition with innovation, rigor with experimentation, and sensuality with audacity, Pomellato design sets itself apart in the world of jewelry, as it has no equal.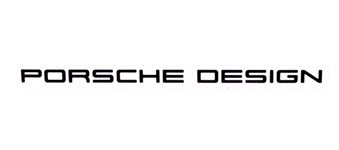 Porsche Design
Sleek, timeless, technical luxury. The Porsche Design eyewear collection features functional styling blended with innovative technology. Each frame is engineered to provide luxurious comfort built to the highest standards.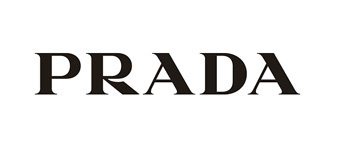 Prada
Innovation is at the core of Prada's success, with no sector escaping the Group's avante garde approach.  Prada casts its creative eye beyond the boundaries of fashion, including art, architecture, cinema and culture as a key reference to the brand's core values.  Prada eyewear is exemplary of the company's well maintained and well-deserved status associated with the brand.
Prada Linea Rossa
With origins dating back to Prada's founding in 1913, Prada Linea Rossa eyewear is known for its sponsorships of sailing events (such as the America's Cup). Sports enthusiasts and athletes worldwide seek Prada Linea Rossa's style, shapes, and market-leading philosophy.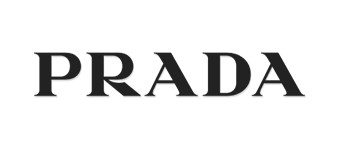 Prada Sport
With origins dating back to Prada's founding in 1913, Prada Linea Rossa eyewear is known for its sponsorships of sailing events (such as America's Cup). Sports enthusiasts and athletes all over the world seek Prada Linea Rossa's style, shapes, and market-leading philosophy.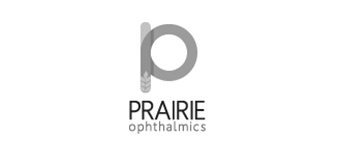 Prairie Ophthalmics
With humble beginnings in Saskatoon, Saskatchewan, after 30 years, this local lab is still dedicated to providing quality lab work with competitive pricing. Choose from a number of lenses with effective coatings that are durable and easy to clean.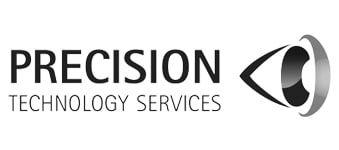 Precision
Precision Contact Lenses carry 34 years of quality and innovation with them. All of these special lenses are made to order, providing vision quality and comfort tailored to your exact needs.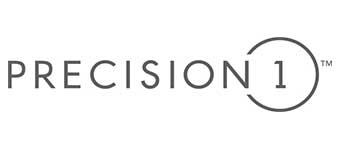 Precision 1
With a microthin layer of moisture that is over 80% water, you'll experience improved comfort and better hydration to support a stable tear film, so your vision remains precise. Class 1 UV Blocking helps to protect your eyes year-round from the sun, and with daily disposable contact lenses there is no need to worry about storage or cleaning. Precision1® lenses are easy to wear and easy to love.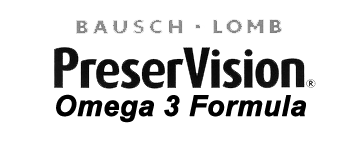 PreserVision AREDS 2 Formula Supplements
PreserVision AREDS 2 Formula supplements contain all six nutrients recommended by the National Eye Institute (NEI) to help reduce the progression risk of
moderate
to
advanced
Age Related Macular Degeneration (AMD). This formula does not contain beta-carotene, so it is safe for smokers and former smokers, but can also be used by non-smokers.
PreserVision Omega-3 Formula Supplements
PreserVision Omega-3 Formula Supplements is similar to the AREDS 2 Formula Supplements.  Both contain the same six nutrients recommended by the National Eye Institute (NEI) to help reduce the progression risk of
moderate
to
advanced
Age Related Macular Degeneration (AMD). However, the Omega-3 Formula also contains Omega-3 fatty acids which can help maintain and support cardiovascular health. In addition to Omega-3 this formula contains lutein, zeaxanthin, copper, Vitamins C and E, and zinc.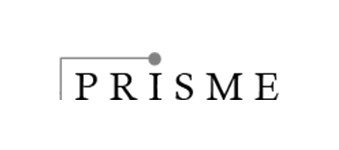 Prisme Optical
Prisme Optical aims to provide an exclusive world class selection of European eyewear. Their collection boasts stylish and original designs from brands such as Cogan, Xavier Garcia, and Frederic Beausoleil.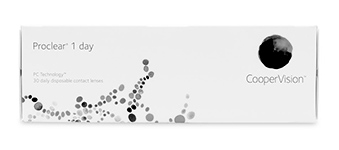 PROCLEAR 1 DAY
Proclear® 1 day contact lenses makes end-of-day discomfort a thing of the past. The phosphorylcholine (PC) molecules in Proclear contact lenses attract and bind water to the surface, creating a shield that keeps the lenses clean and functioning properly. The PC molecules also help the lenses remain hydrated, which in turn, help them feel moist and comfortable all day long.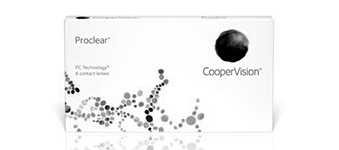 PROCLEAR FAMILY
Our Proclear family of lenses has grown. Introducing our latest innovative lens, Proclear 1 day multifocal for your presbyopic patients. As the original PC hydrogel contact lens, the Proclear Family of lenses have been using biocompatible technology to deliver excellent health and comfort for over a decade. And with sphere, toric and multifocal lens designs available, Proclear can address virtually every common vision condition.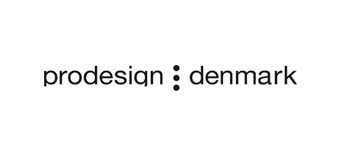 Prodesign Denmark
Founded in Denmark in 1973, Prodesign eyewear is a brand centered around quality, function, and design. With comprehensive knowledge of optics, Prodesign frames are shaped and refined to fit your unique expression. Offering a variety of styles to choose from, their craftsmanship aims to give everyone a unique addition to their personal style through innovative eyewear.
Progear
The perfect brand for active eyewear users and those looking for comfort and durability to complement their busy lifestyle. Made from high-quality materials and showcasing unique features like earbud holders as well as a headband interface.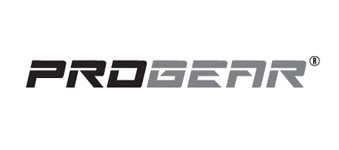 Progear Vision
Safety and style combine in every pair of Progear Vision glasses and sunglasses. If you're looking for high-performance eyewear that won't buckle when put to the test, try Progear!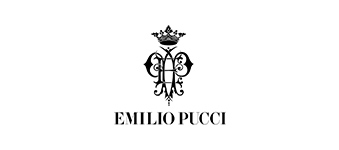 Pucci
Pucci is a unique luxury brand, with a universe that is distributed worldwide, with boutiques and pop-ups based in select locations inspired by the founder's collections – New York, Miami, Capri, Florence, Milan, Hong-Kong, Seoul, and others – comprised of ready-to-wear, accessories, sneakers, eyewear, lifestyle and not to mention - since 2017 – a unique junior line.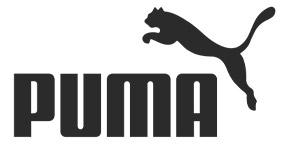 Puma
The PUMA eyewear collection includes a range of sleek, modern eyeglasses and sunglasses styles for men, women, and children. Sturdy frames styles that vary from classic to sporty are perfectly suited to the office or the rec field.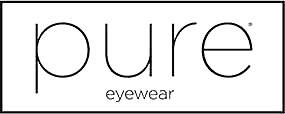 Pure Eyewear
Pure Eyewear uses high quality materials that let you match your style and allow your true self to shine through. From featherlight plastics to minimal metals, there's something for everyone.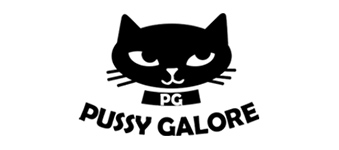 Pussy Galore
The Spectacle Eyeworks line initially began with only four styles; however, this was enough to set the foundation for a lucrative business. Now with over a hundred styles and the addition of three other original original-concept lines to the company's resume, Spectacle Eyeworks has become a robust player in the international optic market. Mr. Baghaie uses his limitless creativity to shatter the boundaries of conventionalism and to take inventiveness to a higher level. In his three other enticing collections – RETRO, Pussy Galore, and Wood & Horn, this ingenuity is clearly magnified. The names say it all.
PZ Optics
PZ Optics is a value-oriented frames with a wide range of colors and designs. Value and affordability anchor this stylish and trendy brand.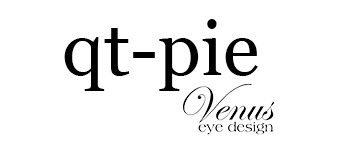 qt-pie
The qt-pie by Venus collection is constructed with the awareness that today, many children want fashion-forward eyewear that mimics what their parents or older brothers and sisters wear. The availability of these chic frame styles for kids has them yearning to wear glasses more than ever. Not just a line of children's eyewear, qt-pie is also a favorite for petite faces of all ages.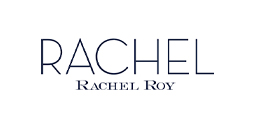 Rachel Roy
Rachel Roy eyewear is the perfect combination of feminine elegance and modern style. Every frame in the RACHEL by Rachel Roy collection has been carefully crafted to offer a range of fashionable silhouettes that appeal to both classic and contemporary tastes. Whether you're looking for a statement piece or something simple and sophisticated, Rachel Roy eyewear has something for everyone.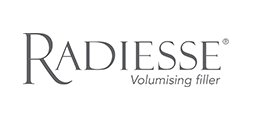 Radiesse
RADIESSE® and RADIESSE® (+) are dermal fillers used for smoothing moderate to severe facial wrinkles and folds, such as nasolabial folds (the creases that extend from the corner of your nose to the corner of your mouth). RADIESSE® is also used for correcting volume loss in the back of the hands.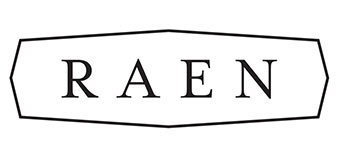 Raen
An independent, classically driven American brand. Raen™ is aimed at bringing quality and authenticity to the boutique eyewear market.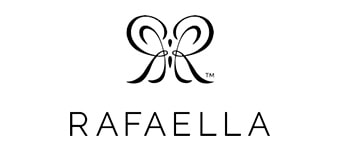 Rafaella
Nothing fits better than confidence" is the maxim for the established women's fashion brand, Rafaella. Expert fit techniques, embellishments, vibrant colors, and patterns are all utilized to create sophisticated and easy to wear styles. Each frame made with finely crafted acetates and stainless steel and includes hard shell case and cleaning cloth.

Rag and Bone
Combining rag & bone's downtown New York aesthetic with classic eyewear, this collection shows our brand commitment to craftsmanship, innovation and timeless design.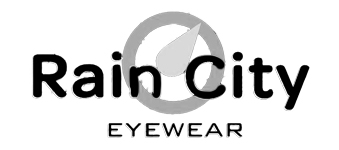 Rain City Eyewear
Designed in Seattle, Rain City Eyewear reflects our own Pacific Northwest sense of urban style. Independent Eyewear / Independent Vision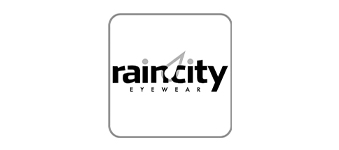 Rain City Eyewear
Rain City was created in 2014 by a select group of optical professionals with a shared passion for fashion eyewear. Tired of seeing frames produced by the usual corporate giants, we yearned for something different, a singular aesthetic, an eyewear collection inspired by the spirit and sensibilities of our hometown Seattle.​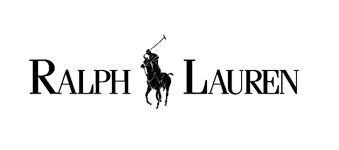 Ralph Lauren
Ralph Lauren has always stood to provide quality products, create worlds, and invite people to take part in their dream.  Their eyewear collections inspire trendsetting style with their sleek look and comfortable feel.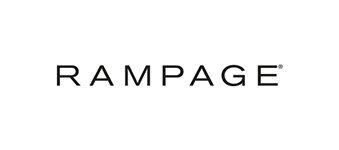 Rampage
Fashion-forward young women have chosen the Rampage brand to fill their wardrobes, keeping them looking sexy while remaining price-conscious. Rampage successfully straddles the line between both work-appropriate and nightclub-ready apparel.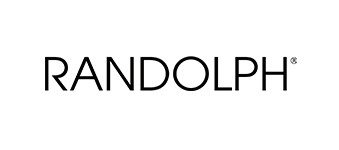 Randolph Ranger
Randolph Ranger began manufacturing military spec aviators for the United States Air Force in the late 1970s. After the public began to hear about the super performance and quality of these stylish sunglasses, Randolph Ranger began to manufacture them for civilians and has not looked back since.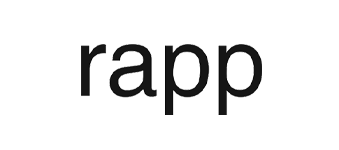 rapp
Combining old-fashion work ethics and modern technology, with an irrepressible sense of fun, Rapp Optical is an eclectic institution in the city of Toronto. Rapp Optical is a continuously evolving and beautiful work-in-progress.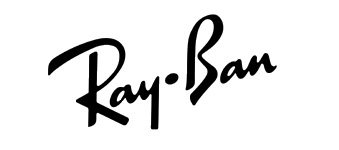 Ray-Ban
Ray-Ban has always been durable, comfortable, and attractive from the vintage classics to the present-day trendy American frames. From celebrities to your friends, Ray-Ban is always a favorite.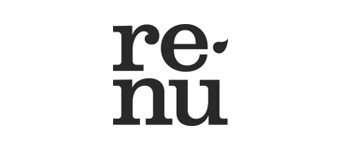 Re-Nu
Renu fresh multi-purpose solution provides a cushion of moisture for your contact lens wear. Experience the feeling of wearing a fresh pair of lenses cushioned in moisture. Renu fresh is proven to fight germs, clean lenses and remove irritating protein deposits daily from your soft contact lenses. Daily use of Renu multi-purpose solution eliminates the need for a separate enzymatic cleaner or daily cleaner for many lens wearers.
Reactive
Designed for adolescents and adult with petite faces. It features great shapes, designs and this collection defines the word "cool".
Real Shades
Since 2002, Real Shades has made it their goal to protect as many kids' eyes as possible. It may sound simple, but one of the most important factors in keeping kids eyes safe is to ensure that their sunglasses fit properly. Precision fit ensures that your child is both comfortable and protected from the harmful effects of sun. They offer affordable, premium quality, 100% UV protective sunglasses designed specifically for kids and manufacture them using the most durable materials available so they will last!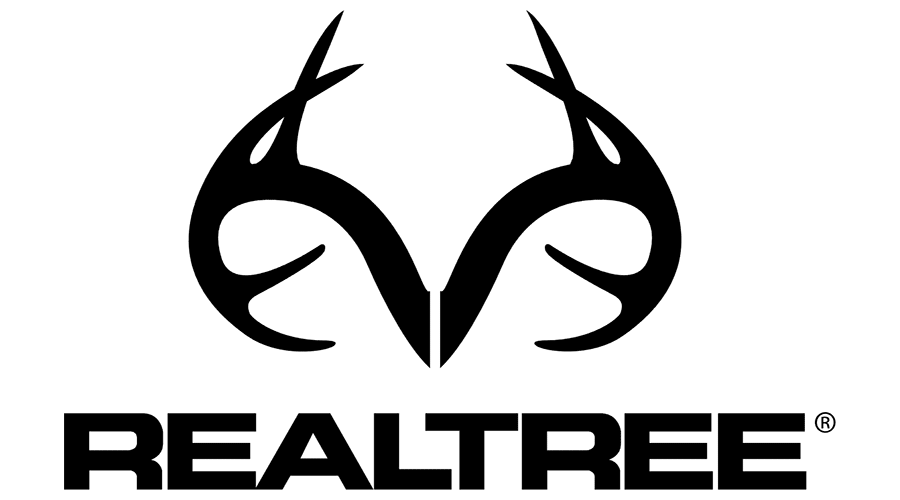 RealTree
Designed for men who appreciate the great outdoors, the Realtree collection offers an assortment of traditional styles that are comfortable, high-quality, and features authentic Realtree camo.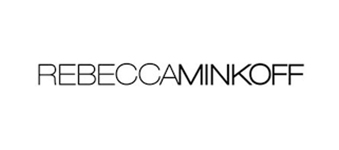 Rebecca Minkoff
These gorgeous, vintage-inspired sunglasses offer a fresh point of view and inspire everyone to celebrate their inner star. Whether you're more of a Hepburn or a Joplin, Rebecca Minkoff has the perfect pair of sunglasses to celebrate you.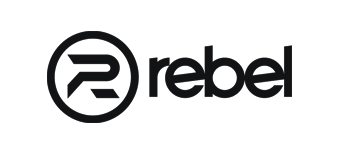 Rebel
An urban, sporty style for the young at heart: contrasting colors and streamlined designs for optical frames and sunglasses with polarized lenses. A Morel Lunettes brand.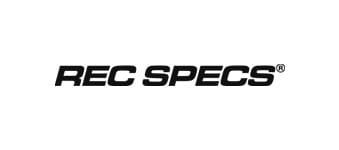 RecSpecs
RecSpecs are designed to stand up to some of life's most demanding conditions. Engineered to protect and perform, RecSpecs are made from high-impact materials and can accommodate a wide range of prescription powers for people of all ages.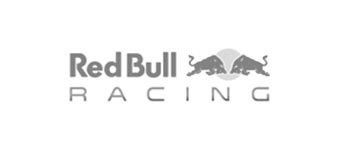 Red Bull
Red Bull sunglasses embody cutting-edge technological innovation, precision, and (of course) a sporty appearance. Optimized down to the finest detail, each pair of Red Bull sunglasses features straightforward minimalist designs. They use their own lightweight, resistant material for each pair to ensure the highest levels of comfort and quality.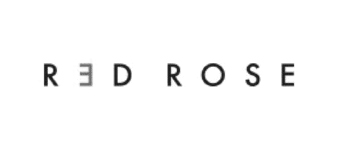 Red Rose
Innovation, originality, quality and value are the pillars that make up the foundation of Red Rose Eyewear and are embodied in each frame and every collection. Creating durable handcrafted frames with original, sexy and sophisticated style is what sets Red Rose Eyewear apart.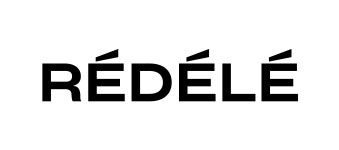 redele
This gorgeous and iconic brand, founded in 2012 by Alessandro de Vecchi, perfectly blends Italian style with the free spirit of California. Inspired by the sun-drenched beaches of Los Angeles, this unique brand is fashion-forward, sophisticated, and confident while staying true to the city's laid-back attitude.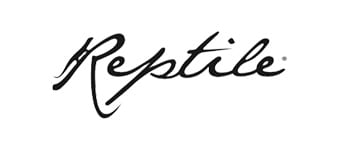 Reptile Sun
Reptile Sun was founded in 2000 with the goal of creating high-quality sunglasses within the industry. Each pair is made with German glass layered and polarized to neutralize glare, individually fitted Japanese hinges, and a high-resin polymer to create a beautiful fit and finish. Make a statement in a pair of Reptile Sun sunglasses.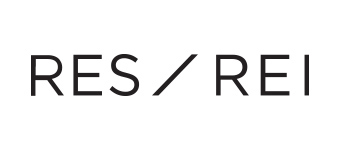 Res Rei
Res Rei believes it is important to understand that technology itself is not enough to make quality frames: the human touch is necessary. It's the people who design and manufacture, step by step, our frames that make this possible. Each of our glasses is the result of a know-how that is passed from one generation to another, year after year.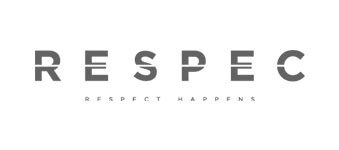 Respec
Respect: A feeling of deep admiration for someone or something elicited by their abilities, qualities, or achievements. Like the definition of respect, Respec set their sights on providing the highest quality eyewear with immense admiration for the artistic craft. If you like art as they do, get ready for a spectacle.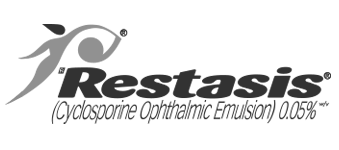 Restasis RX
Do you suffer from Chronic Dry Eyes? Restasis prescription eye drops can help your eyes produce more of your own tears, boosting your eye's natural lubricating abilities and help reduce inflammation and discomfort. Help keep your eyes happy and healthy with Restasis prescription eye drops.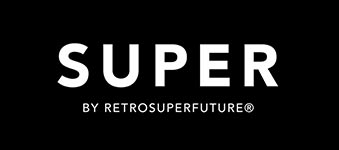 Retro Superfuture
Their name says it all. Retrosuperfuture specializes in eyewear that sits at the intersection of retro charm and futuristic flair. Their fun shapes, stylish colours, and quirky materials make an eye catching statement with any look.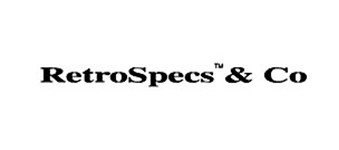 RetroSpecs
RetroSpecs is not like your typical eyewear collection. The timeless designs and unparalleled quality of early modern eyewear manufactured from the 1890s to the 1980s is the basis for this vintage collection. Antique gold filled spectacles are restored via an extensive process, bringing back to life their original perfection.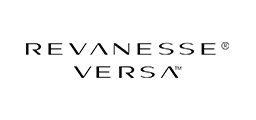 Revanesse Versa
For those looking to control the signs of aging, Revanesse® VersaTM is a hyaluronic acid dermal filler that can be used to treat moderate to severe facial wrinkles and folds, including nasolabial folds. The Revanesse® formula is trusted, with over 3 million syringes sold worldwide since 2012, a testament to its safety, efficacy, and high patient satisfaction.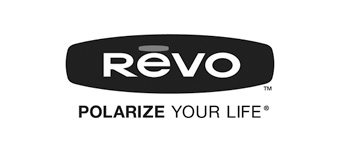 Revo
After their founding in 1985, Revo ascended quickly to being a global presence in the performance eyewear industry. When first created, Revo sunglasses utilized lens technology developed by NASA, initially used for solar protection for satellites. Thirty years later, every pair of sunglasses benefits from their continued innovation and strong craftsmanship.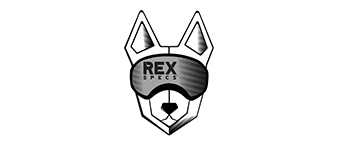 Rex Specs
Our criteria for the best product rests on need, function, intentional design, and foremost, durability to protect the active dog. Our products provide the confidence and protection to perform in any condition – from outdoor aficionados to elite military working dogs.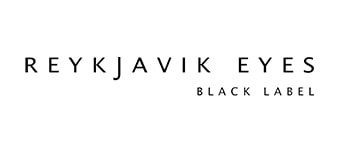 Reykjavik Eyes
Reykjavik Eyes offers some of the lightest and strongest frames ever made, offering a unique combination of comfort, strength and style. Skilfully designed in Iceland and expertly crafted in Italy from the highest quality beta titanium.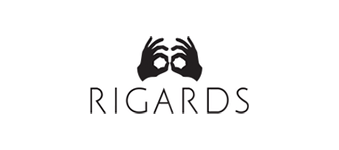 Rigards
When it comes to eyewear that looks one-of-a-kind, it's hard to argue with the appeal of natural horn frames — particularly when they're as arresting as the ones from RIGARDS. With a name adapted from the French word "regard" (look, glance) and a hand sign logo that signifies the creative union of horn and eyewear, RIGARDS is a mission to rediscover the hidden treasures of horn frames and to share them with eyewear aficionados through small numbered editions.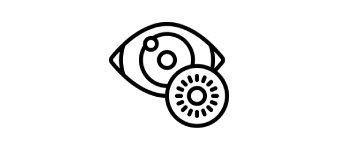 Rigid Gas Permeable
Rigid gas permeable (RGP) lenses are hard contact lenses made of silicone-containing compounds that allow oxygen to pass through the lens material to the eye.
Rio Ray
Rio Ray's vast offering lets you choose that just right pair...or two. Their sunglasses can take you from the board room to the paddle board without compromising style or durability. You be you!
Rip Curl
Launched in 1969, Rip Curl combines sport utility with a laid-back vibe. Rip Curl's sunglass frame collection is perfect for taking on those long, exploration-filled summer days and the relaxation that comes after.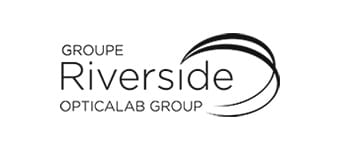 Riverside Opticalab Group
Our mission is to improve sight and empower our customers with the best optical solutions with our expertise and efficiency driven by simplicity and flexibility.
Riviera
An exclusive in-house brand of Milano Optics, Riviera Eyewear.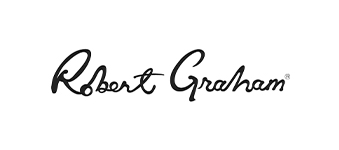 Robert Graham
The Robert Graham eyewear collection offers unique and classic frames designed with craftsmanship, luxury, and style at the forefront. With a focus on details and colors, each and every frame is expertly-crafted to offer clear vision with unwavering quality.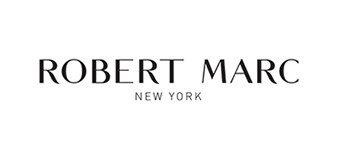 Robert Marc
A defining feature of the Robert Marc Collection; every frame is handcrafted with materials of the highest quality, such as Zyl (an Italian acetate), and titanium. Classic and modern design elements are combined to create impeccably stylish frames. The glamourous colors and patterns of this collection are sure to catch the eye of those around you.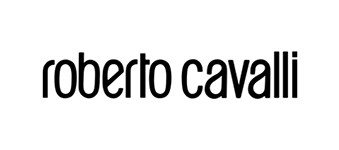 Roberto Cavalli
Roberto Cavalli eyewear is designed for those who like to be bold in all that they do. Animal prints, flower motifs, and jungle themes define his collection. Roberto hopes to bring out the glamour in every woman and inspire joy and optimism within.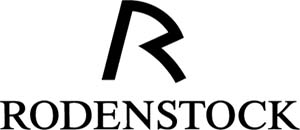 Rodenstock
Rodenstock doesn't merely create eyewear and lenses; they create masterpieces. Since 1877, they have been pioneering vision technology. Every Rodenstock product comes with almost 140 years of experience, expertise, and passion. Experience Rodenstock for yourself today.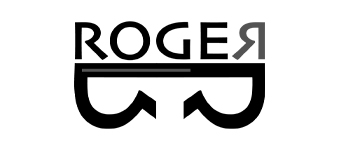 Roger Eye Design
ROGER is specially designed for those who are tired of boring eyewear.It's for those who want to express their personality and see the world in a different perspective.
For those who are looking for eyewear that suits their character and way of life. Let's make you look better.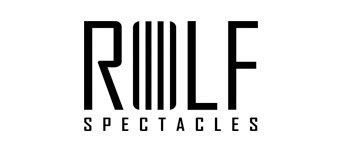 ROLF Spectacles
ROLF Spectacles is a small, family-run company located in the Tyrolean Alps of Austria. The line features hand-made, lightweight wood, stone, and horn eyeglass frames, each created without any metal parts or screws.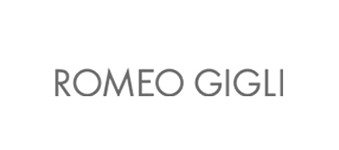 Romeo Gigli
This Italian eyewear brand has a singular objective: to create a timeless vision of modern dress, while maintaining strong ethics and style. Romeo Gigli sunglasses feature unique hinges, exciting colors, and captivating designs.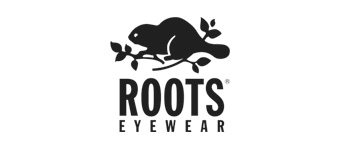 Roots
Casual and comfortable eyewear defines the ROOTS eyeglass frame collection. Eccentric details and colors blend with the brand's original love for the outdoors. This translates into modern styled frames that are perfect for every lifestyle.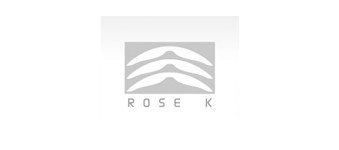 ROSE K
Several decades of evolution and innovation have resulted in extremely comfortable gas permeable lenses. ROSE K lenses closely mimic the cone-like shape of the cornea for every stage of Keratoconus. Each lens is customizable, easy to use, and incredibly comfortable.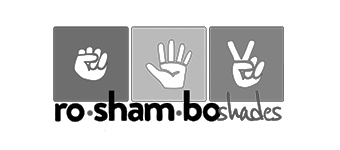 RoShambo
ro•sham•bo baby is a family owned company, operated by Scott and Julia Morris and supported by their daughters Avery and Chloe. Our name is a reference to the nostalgic game weall grew up playing (aka "rock, paper, scissors"). ro•sham•bo shades are proudly made in Italy and assembled in the United States. They are BPA, phthalate, lead & latex free, and are small parts tested as safe for babies!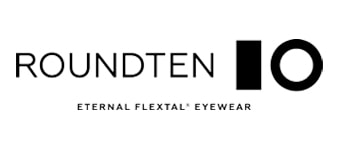 Round10
The history of Roundten is still being written today. Right now, as you read these lines, we are making important decisions for the brand and at the same time, learning from our first steps.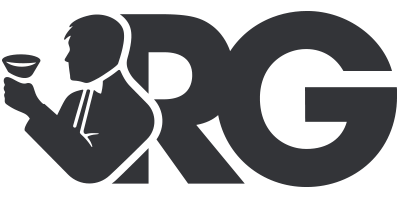 Rowdy Gentelmen
A brand born out of the love for good times and made to capture these moments.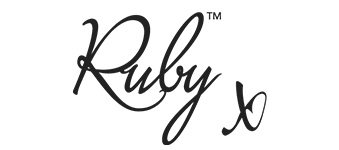 Ruby X
If you want practicality without sacrificing style, Ruby X has the pair for you. Made in a variety of bright colors and durable materials, these frames are full of fun. Show off your individuality with bold patterns or remain reserved with beautiful basics like taupe and camel.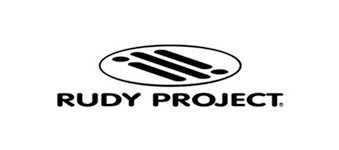 Rudy Project
Designed and crafted in Italy since 1985, Rudy Project produces advanced sunglasses and sport RX solutions. They dare you to Elevate Your Performance.
Runway Couture
Bold shapes and strong color options are some of the standout features that Runway Couture frames offer. Choose from either squared or slightly rounded edges available in acetate or metal finishes.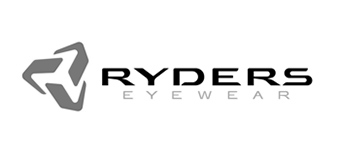 Ryders Eyewear
Our deep roots in the Pacific Northwest are of vital importance to who we are today. Everything we do is influenced by our drive for adventure, our love for providing like-minded people with hard-working gear, and our overwhelming sense of community—both in our backyard and afar.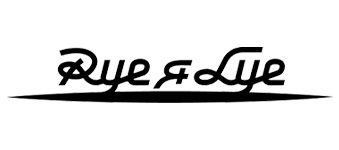 Rye and Lye
These gorgeous frames are a celebration of craftsmanship, incorporating unique materials such as wood, aluminum, leather, rubber, carbon, and fabric. Creativity meets technology in these unique and cutting edge frames that celebrate the future while drawing on the iconic and celebrated artisanal traditions of Italy.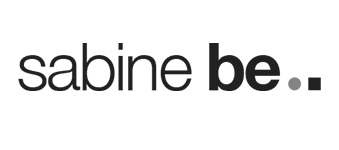 Sabine Be
Each pair of frames reflects playfulness. Fresh and unique designs, extra-vibrant color choices, dedication to focal detail, all handmade in France.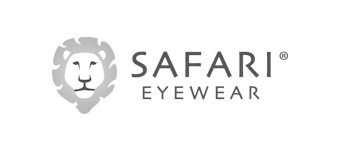 Safari
Safari frames aren't afraid to take an unconventional step away from standard design. Made for the modern professional that requires larger sizes, Safari frames bring a combination of modern design and classic style.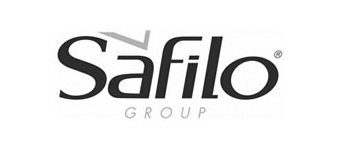 Safilo
For the adventurous child who loves to play without holding back, Safilo kids eyewear is built for comfort and curiosity. Safilo frames are durable and lightweight. Kids love the bright colors and are excited to wear their fun Safilo eyeglass frames.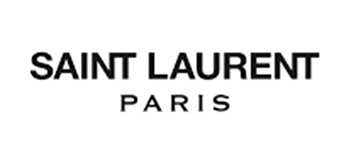 Saint Laurent
Refined and sophisticated Saint Laurent eyeglasses expand on the brand's influential reputation in the fashion industry. These designer frames explore vintage-inspired eyewear trends for a fresh take on the classics.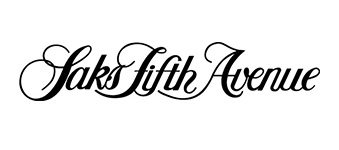 Saks Fifth Avenue
When you think Saks Fifth Avenue, you think haute couture. That's exactly what you get with Saks Fifth Avenue Eyewear. These frames are stylish, sleek, and classic in a way that is totally you! Unleash your inner fashionista every day with stunning Saks Fifth Avenue Eyewear.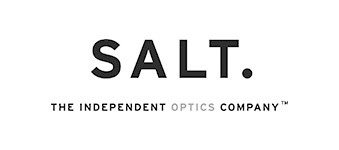 Salt
Inspired by nature's effortless beauty, SALT combines the best of California lifestyle and Japanese craftsmanship.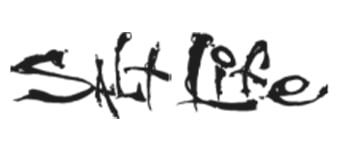 Salt Life
Salt Life takes eye protection seriously. Each pair of frames is hand assembled in Italy by master craftsmen and exceeds all global standards for sunglasses. When investing in a superior pair of sport sunglasses, you may have questions about the technology and termonology used to describe our lenses. We are here to help!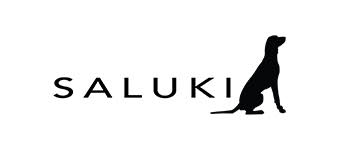 Saluki
Saluki eyeglasses exude a classic, timeless aesthetic. Available in a variety of sensational styles, colors, and sizes, Salukia eyeglasses can bring any look to the next level while providing the crisp, clear vision you deserve.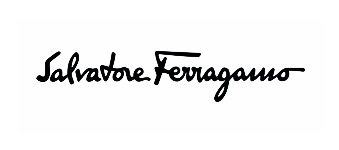 Salvatore Ferragamo
Salvatore Ferragamo is an Italian brand with its reputation stemming from creating beautiful Hollywood boots in the '20s to now encompassing a wide array of accessories.  Their eyewear collections boast sleek, trendy styles while maintaining their Italian fashion heritage.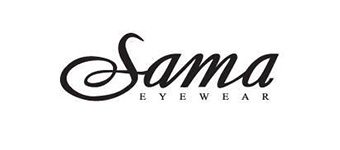 Sama
The Sama Eyewear Collection is perhaps one of the most well-known throughout the world. Featured on famous faces such as Cher and Tom Cruise, this line of couture frames represents the ultimate statement of fashion and style. It's easy to find your individual style with designs ranging from sophisticated and understated, to hip and modern.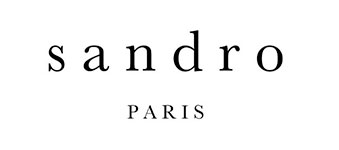 Sandro
Known for its clean lines and sophisticated aesthetic, Sandro is a leading accessible luxury Parisian brand featuring refined and versatile men's and women's collections.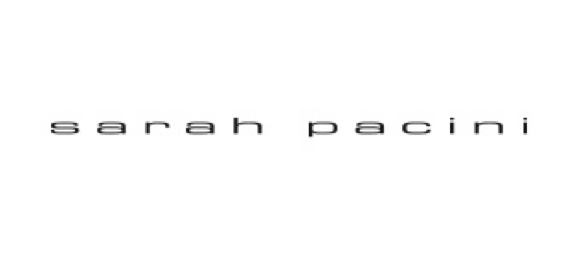 Sarah Pacini
Unique, elegant and ready to wear. Made in Italy.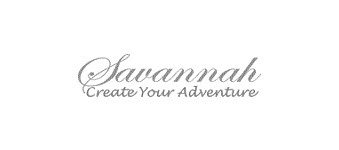 Savannah
Savannah frames are made for women seeking colour and flair. Savannah's showcase their sense of style in every unique shape they offer.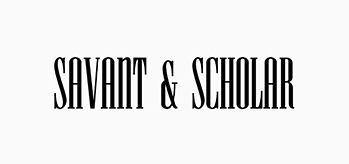 Savant Scholar
Savant & Scholar eyewear is carefully assembled using custom components, then beautifully handcrafted, showcasing its precise attention to detail. The artistry that not only accommodates both Single Vision & Progressive lenses but empowers through individual expression and creativity.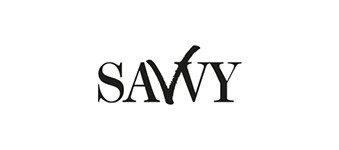 Savvy
The Savvy frames collection showcases vintage designs with an ultramodern twist. Rich hues of plum, champagne, and browns define their style. Savvy is proud to provide quality, well-crafted frames that are both fashionable and affordable.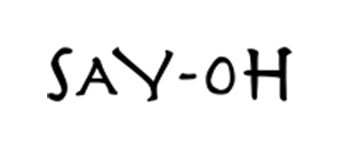 Say-Oh
Say-oH Handcrafted Japanese Eyewear Something that makes you say "oH!".Neoclassical designs (a nod to the past with a wink to the future), wearable, honest, but with a bit color, with a personality, but not overbearing, attention to detail, pieces in which you can feel the craftsmanship.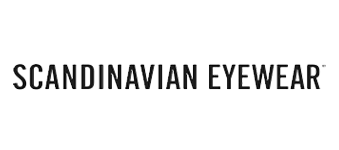 Scandinavian Eyewear
Scandinavian Eyewear offers a large variety of brand name glasses, including their own in house brand Skaga. This company has been manufacturing frames in the city of Jönköping, Sweden, for almost seventy years. In true Nordic tradition, Scandinavian Eyewear perfectly balances simple, understated form with expertly engineered function. Scandinavian Eyewear features clean, elegant designs that are perfect for people who want to show their unique personality and good taste with quality workmanship.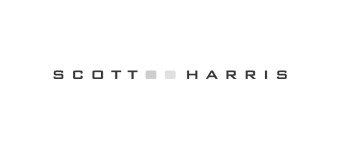 Scott Harris
Whatever look you are feeling, be it edgy, refined, playful, or casual, Scott Harris eyewear will have it. Cutting edge fashion is combined with the highest quality materials to create this collection of frames.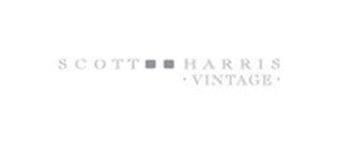 Scott Harris Vintage
On the cutting edge of fashion, Scott Harris is on the front lines with the hottest looks before they hit the masses. Whatever your look may be, the collection has endless possibilities to make your statement. From casual to professional, playful to dramatic, edgy, or refined, there is a Scott Harris style that is a perfect reflection of you.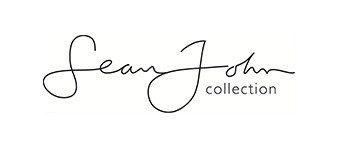 Sean John
Owned by Sean "Diddy" Combs, this full-fledged lifestyle brand is the culmination of urban sophistication and sensibility.  This luxury eyewear collection showcases sexy and sleek designs for the fashion-savvy man.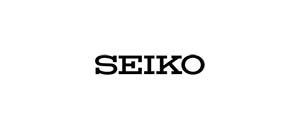 Seiko
From frames to lenses, every Seiko product is made to meet or exceed industry standards. With single vision lenses in a variety of materials, and progressive lenses specially designed for all sorts of lifestyles, Seiko eyewear is created with you in mind. Discover the Seiko revolution today.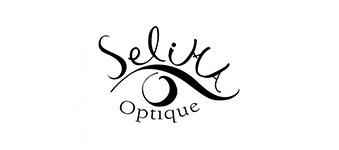 Selima Optique
Selima Salaun believes your eyewear is a reflection of your personality. Incorporating her French sensibility and style with her wit and whimsical tendencies,  Selima created this luxurious eyewear brand for men and women.  High fashion and everyday function are the foundation of each frame in this eyewear collection.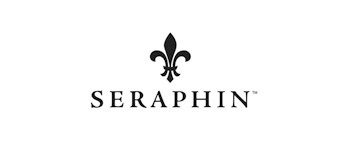 Seraphin
A sophisticated Neoclassical collection that reflects the essence of timeless eyewear design with a modern twist of today. Seraphin is an exclusive and continuously updated collection by Ogi Eyewear.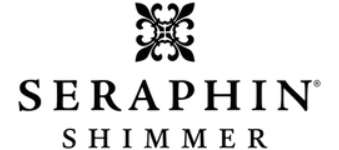 Seraphin Shimmer
When you wear a pair of Seraphin frames, you're not just wearing glasses—you're making a statement. Seraphin frames have a sophistication and elegance that sets them apart, blending the latest trends with classic, timeless styles. See the world with unmatched panache. Experience the Seraphin difference today.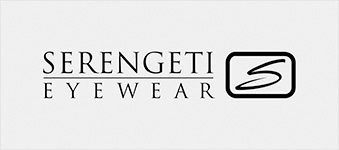 Serengeti
Not only do we pioneer photochromic technology, we also engineer it into every lens we make. In bright conditions, when UV radiation is more intense, the lens molecules expand in size, darkening the lenses and allowing them to absorb more light.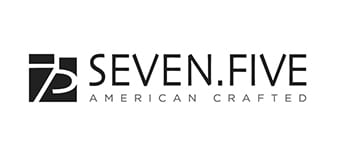 Seven.Five
Crafted with precision and passion, Seven.Five frames are proudly made in the U.S. Designed in Connecticut and handcrafted in Wayne, N.J., each frame showcases the skill of seasoned American craftsmen. The brand name, 75, signifies the start of a movement. Just like the pivotal battle fought in 1775, this collection reflects freedom and beginnings. Embrace the spirit of heritage, quality, and style with Seven.Five frames.

Seventy One
Designs and sizes across a broad range mean that almost anyone can find a match. Featuring rugged and bold edges, Seventy One designs offer a fresh and hip look that any fashion-conscious wearer will enjoy.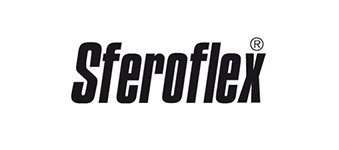 Sferoflex
While focusing on a classic styling and timeless look, the Sferoflex collection of frames draws its name from more modern technology. This everyday wear collection brings its name from their patented flexible hinges; by conforming to your face's shape, each pair will always be a perfect fit.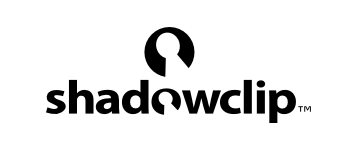 Shadowclip
Custom clip-on sunglasses for any frame. Shadowclips are lightweight solutions for UV protection that are available in a variety of lens colors, both polarized and non-polarized.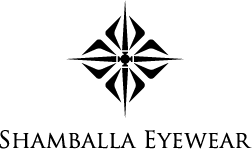 Shamballa
Shamballa Eyewear is designed and produced by Larry Sands, who is credited for creating the luxury eyewear market. These collections are inspired by tranquility and tradition. Globally recognized for unique design and luxury materials, Shamballa Eyewear provides premium quality with personalized craftsmanship.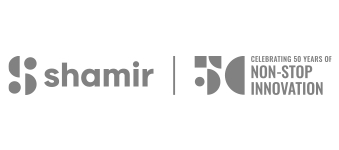 Shamir
Our deep understanding and desire to address basic human pains and requirements is clearly reflected in our staggering selection of high-quality products and solutions.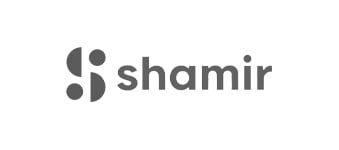 Shamir Autograph Intelligence
Shamir Autograph Intelligence is the first lens in eyewear that incorporates the innovative elements of artificial intelligence. This progressive lens is highly personalized as it adapts to your continually changing visual needs. Patients with presbyopia can see clearly at all distances with the help of Shamir Autograph Intelligence lenses.
SHAUNS
SHAUNS is a California based design label founded by Shaun Paterson in 2011. Seeking to redefine California style while challenging the notion of what luxury should really stand for. All of our products are designed in California and produced in family-owned workshops in Italy and Japan.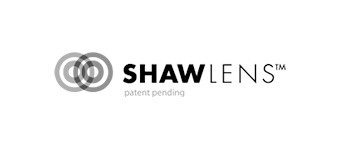 Shaw Lenses
The SHAW lens process uses a patent-pending method to model eye rotation accurately to predict distortions caused by eyeglasses. We then use that information to design a lens that reduces or eliminates the distortion other lenses can cause.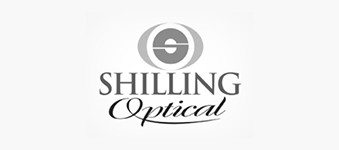 Shilling
Shilling Optical seeks designs that are very much outside of the box, but not loud or attention-grabbing. The unconventional styles found amongst the Shilling Optical eyewear collection feature brands such as La Matta and Ogami.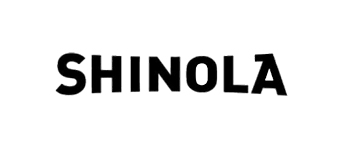 Shinola
Shinola designer eyewear offers timeless frames designed to elevate your style. With an unwavering commitment to expertly crafting lasting products, you can wear your frames with confidence and poise.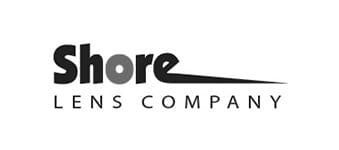 Shore
Express your personality in a pair of Shore eyeglasses. These frames are trendy, high-quality, and affordable, so you don't just have to limit yourself to one pair. Whether you're looking for classic, retro, or fashion-forward, there's a pair of shore glasses for you.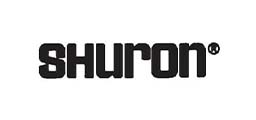 Shuron
Handcrafted in America since 1865, Shuron eyewear represents the very best in both style and substance. With in-house production, Shuron eyewear maintains that personal connection with each pair of frames they ship. When you open a Shuron box, you know the frames inside have been created uniquely for you.
Shwood
Founded in 2009, Shwood was born from a Madrone tree limb, a rusty pair of cabinet hinges, and lenses from the corner store. The goal was simple. Create a product that encompasses the individuality and uniqueness that can only be found in natural surroundings.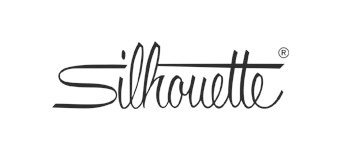 Silhouette
Silhouette is the leading manufacturer of high-quality eyewear, with a strong focus on rimless design—a celebrated leader with a unique commitment to design and to manufacture sophisticated eyewear.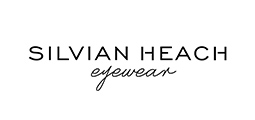 Silvian Heach
In 2015, Silvian Heach started its eyewear and sunglasses line. Thanks to "Made in Italy" each frame has high-quality acetate of cellulose. Coloured, elegant, the "eyewear collection" dresses her face perfectly, go to add a touch of glam to the female look.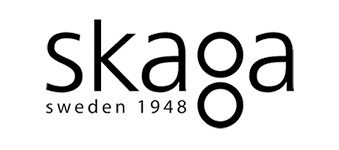 Skaga
Skaga is a genuine Swedish brand that was founded in 1948. For more than 60 years, Skaga has been created by several renowned Swedish designers. Today, the design legacy is still very much a part of the company, and the team's work aims to create elegant Scandinavian designs with a contemporary feel.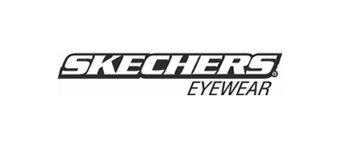 Skechers
The Sketchers frames collection is designed to capture the spirit of their clothing and shoe line: sporty, playful, and comfortable. Sketchers eyewear sports fun colors, creative design elements, and superb fit.
Sky Eyewear
CBA Danoptik ApS is the company behind the brand Sky Eyewear, with collections such as Sky Vintage and Sky Light. Their spectacle frames are designed by their Danish design team and are all created to meet the highest expectations for comfort, quality and an eye-catching, fashionable style.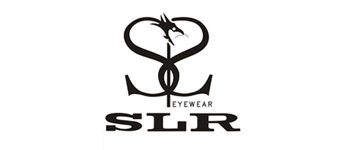 SLR Eyewear
Based in the Netherlands, SLR Eyewear creates innovative, high-quality frames under several brands (including Outspoken and Spoken). Their frames use durable materials, including top-grade acetate and titanium, to ensure a lifetime of great vision.
SmartLife Individual Lenses
ZEISS SmartLife Individual lenses address the visual needs of your busy, on-the-move lifestyle. These lenses feature all-day visual comfort, providing innovative lens designs to meet your changing vision needs!
Whether you need single-vision lenses or progressive lenses, SmartLife has you covered.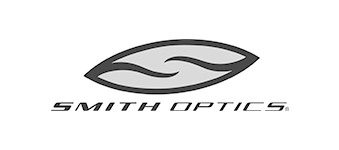 Smith Optics
Smith is all about the journey. For 50 years, they have created innovative eye care products and embarked on epic adventures, whether large or small, that amplified the thrill of human experience.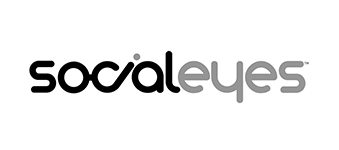 SocialEyes
Touted as the world's first ever-evolving brand, SocialEyes eyewear rapidly incorporates feedback from social media to shape their lines and collections. Handmade in Italy, each collection is created with its unique style and persona. Let your eyewear be heard!
Softlens Dailies
If you're tired of grainy vision or lenses that lose moisture throughout the day, then the Sofltens Dailies might be for you. Packed with innovative technology like HD optics and Comfort Moist, Softlens gives the user a maintenance-free lens that can be thrown away and forgotten about.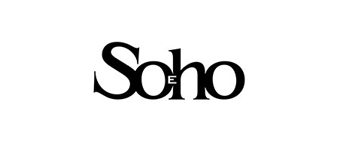 Soho
The Italian design inspired frame takes a unique twist on how glasses should look and feel. Flat metal accents and bold shapes scream individuality while also keeping costs low with cutting edge building techniques. Colour combinations available with metal or acetate styling.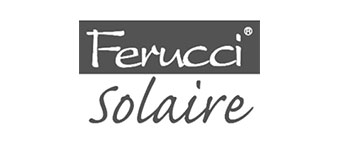 Solaire
This beautiful and affordable brand is perfect for fun in the sun! Protect your eyes with comfort and ease with this fun and versatile collection.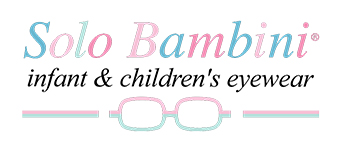 Solo Bambini
Solo Bambini eye glasses frames and lenses are the perfect solution for most infant and child eye care needs. These frames are made from high quality materials and are designed to be comfortable for those wearing it. The frames are colourful and come in many different sizes to fit all face shapes.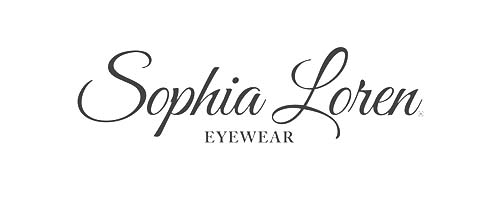 Sophia Loren
Legendary film star Sophia Loren was the first celebrity to have an eyewear brand, and since 1980, her collection has been one of the top-selling brands to women over 40. Each style is designed to accommodate multi-focal lenses and offers a wide range of flattering colors and exclusive jewel-like styling with feminine accents.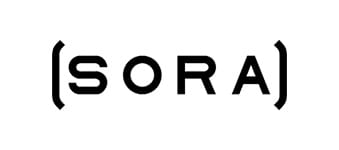 SORA
SORA is a Brooklyn, NY based independent eyewear company. Our styles are vintage inspired & hand crafted in Japan.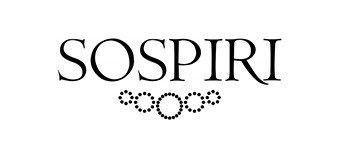 Sospiri
Venetian elegance is brought to sunglasses and frames. Adorned with Swarovski crystals and made with the finest materials, these are a colourful way to express yourself. These bold frames exude true Italian style. Find your Sospiri flourish in select stores outside of Italy.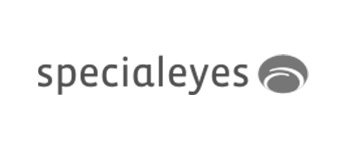 Special Eyes
Special Eyes are all about finding eye care solutions that work for you. Custom lenses from Special Eyes are made to measure specifically for you. When you choose Special Eyes, you're choosing comfort, clarity, and, most importantly, convenience for you.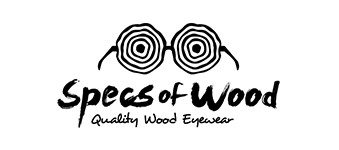 Specs of Wood
With a background in interior design, this designer brings contemporary style to the timeless elegance of wood. Made from oak, ebony, redwood, and bamboo, these frames are perfect for anyone who wants to make a fashion statement while staying down to earth.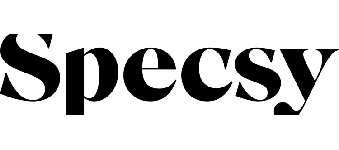 Specsy
Bespoke 3D Printed Glasses that fit you. Only you.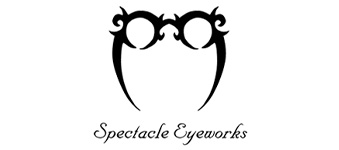 Spectacle EYEworks
These exquisite frames, the brainchild of Mehran Baghaie, are inspired by change and deviance from the norm. They are designed to shatter boundaries and celebrate eyewear as a fashion accessory, not just a necessity. This award-winning brand, based in Vancouver, Canada, draws its inspiration from Goth and tribal art.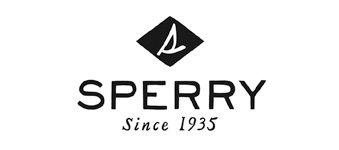 Sperry
Paul Sperry, known as the inventor of the world's first boat shoe, believes fashion and function can come together without compromise. He has brought this to life in his Sperry eyeglass frames collection, and these ideals are evident in the stylistic, sleek, and practical frames seen therein.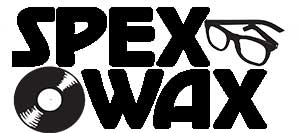 SPEXWAX
Rescuing unplayable records, re-crafting them with love and artistry that is SPEXWAX eyewear. Choose from one of our existing styles or consult with us to design your very own creation.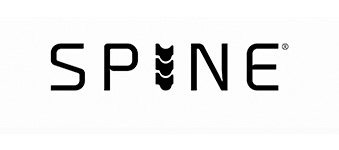 Spine
Inspired by the interaction between vertebrae, SPINE solves age-old hinge limitations. Typical optical hinges have 'dead points', meaning they are either open, or shut, and nothing in-between. They do not naturally have 'give'. This limits comfort and increases fragility.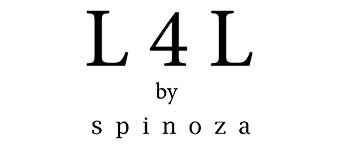 Spinoza
SPINOZA is an accessible elite eyewear brand invested in and designed by optometrists and ophthalmologists seeking to address preventable blindness. Partnering with Dr. Alan Glazier, Dr. Eric Dessner, Dr. Justin Bazan and Dr. John Nguyen, we launched our new optical line Lens for Lens (L4L) by Spinoza.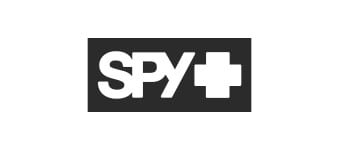 Spy Optics
Spy Optics mandate is simple - HAPPY disrespect for the usual way of looking (at life). Their frames collection represent just this—something new, different, and a little rebellious.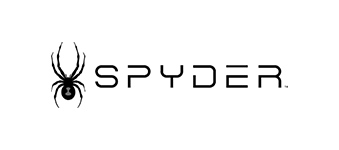 Spyder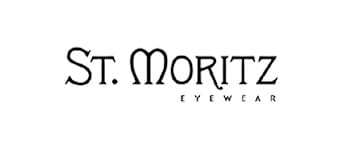 St. Moritz
Efficient and elegant are the perfect words to use to describe St. Moritz eyeglasses. These designer eyeglasses marry sophistication and practicability very well. It is made with durable, lightweight plastic material and structured to flatter females features. This is perfect for everyday wear as the colour choice can compliment any outfit choice.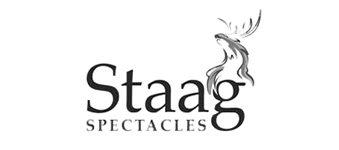 Staag
These spectacles are rugged, refined. Using classic lines for a simple pair of glasses, these glasses keep you masculine and trendy. Whether you choose a pair of square frames or thin, framefree specs, you'll have a pair that go with everything.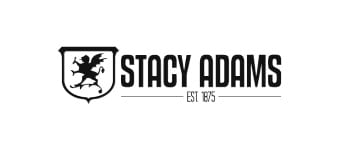 Stacy Adams
Men who appreciate personal style look to Stacy Adams as a means to effortlessly express themselves. By staying in touch with our roots, Stacy Adams continues to provide a fashion-forward perspective that is rich in history.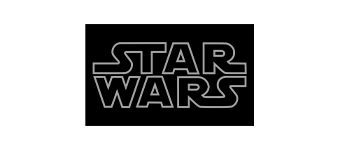 STAR WARS
Get ready for an adventure in a far away galaxy with STAR WARS eyewear. The quality frames feature modern, colorful, and fun designs for little Jedi (ages 6–10). The eyewear collection is inspired by famous phrases, charismatic characters, and galactic vessels, with a style for every STAR WARS fan—whether you're drawn to the dark side or joining the rebels.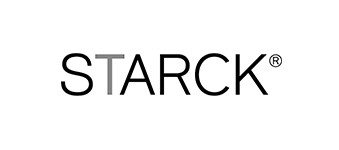 Starck
The passion and precision of architect Philippe Starck drives the functionality and design of each frame in this line of eyewear. Since 1996, the frames in this collection feature technology pioneered by Starck himself; Biolink, a screw-less hinge that allows 360-degree range of movement by mimicking the biomechanical movements of the human body. Fashion and functionality really can work together harmoniously.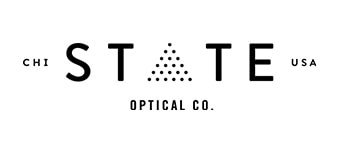 State Eyewear
STATE Optical Co. is a first-of-its-kind brand of luxury American eyewear built from the ground up in Chicago - our hometown. Our frames are meticulously handcrafted to be a genuine expression of one's personal style and distinct personality.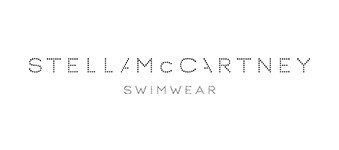 Stella McCartney Eyewear
Stella McCartney Eyewear is a natural extension of the ready-to-wear collections with a modern, feminine, and confident aesthetic. Made with bio-based materials, both sunglasses and optical eyewear embrace the brand's sustainable philosophy. The collection is the result of extensive research into the use of raw materials from natural origins; over 50% of the materials used to create their eyewear are from natural sources.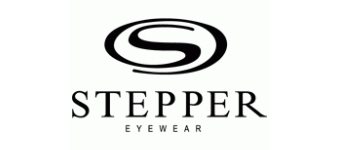 Stepper
The most comfortable fit and overall design are packaged into every frame that Stepper produces. Precision crafted and infused with technology to provide a lightweight, long-lasting eyewear pair are just some of the features Stepper glasses offer.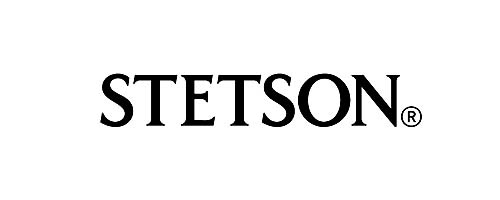 Stetson
Stetson eyeglasses offer a confident, masculine look, and they're crafted to be durable enough to keep up with your lifestyle. Nothing over the top here—just sensible, understated Stetson frames designed to work as hard as you do, day in and day out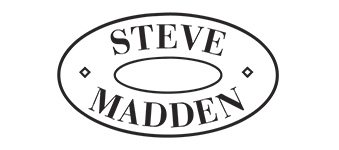 Steve Madden
Steve Madden is an iconic brand in footwear, bringing that style to eyewear. Inspired by rock and roll and his New York hometown, this eyewear encourages you to embrace individuality and authenticity. It's trendy, edgy, and fashion-forward while keeping a playful side.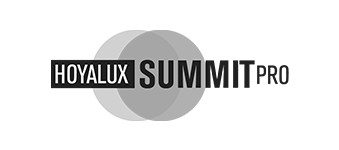 Summit ECP IQ
Gain 20% wider viewing zone over traditional progressive lenses. Made out of Polycarbonate and 60 times more impact resistant when compared to plastic competitors, these revolutionary lenses from Hoya make viewing a high definition experience.

Sun Trends
Sun Trends is the affordable way to promote sun protection year-round. Includes styles for both men and women ranging from trendy to traditional. With glare-reducing polarized lenses, they're perfect as is, over contacts, or as an Rx-able sunglass.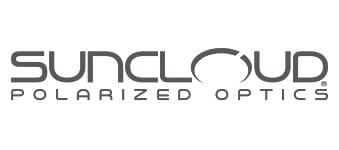 Suncloud
Suncloud Polarized Optics refreshes the world of sunglasses with the help of their glare-cutting capabilities. They offer a modern range of frames in various colors, all designed with functionality and fashion in mind. Each pair features 100% polarized lenses made from quality optical-grade materials with exceptional fit and affordability. Suncloud truly stands out in the eyewear industry.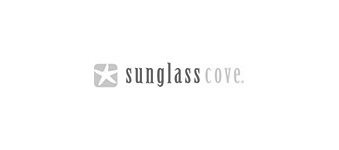 Sunglass Cove
Sunglasses represent sunny days, exciting adventures and looking as cool as you feel. They represent individuality and self-expression. Sunglass Cove offers a great selection of sunglasses- curated as much for fashion as for technology- to Canadians who wear them as much for style as for protection against harmful UV rays.
SunSync
SunSync Light-Reactive lenses push vision solutions to another level with an all-in-one solution that considers your environment. Whether you're on the go or in your home, SynSync adapts on the fly, darkening, and clearing to meet your visual and cosmetic needs.
SynSync lenses also feature an adaptive blue light defense that comes in handy throughout a busy workday!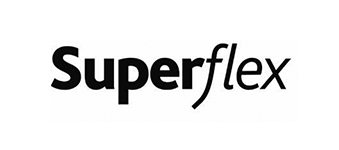 Superflex
From traditional to trendy, the Superflex collection boasts over 90 styles to choose from in a vast array of ladies', men's, unisex, and children's eyewear. An American brand with quality, selection, and style at the forefront, Superflex provides a frame selection for every member of the family at down-to-earth prices.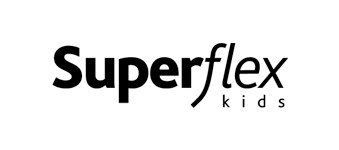 Superflex Kids
Children's' eyewear has to be simple and durable. Colors and designs that catch the attention of any young wearer are also a plus. The Superflex Kids line offers a level of design quality among the best in the industry. Features like flexible hinges and strong materials are standard on every pair.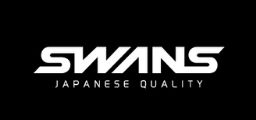 SWANS
Made in Japan. Taking responsibility for safety and comfort. SWANS technologies, built up by Yamamoto Kogaku over a history of more than 105 years, deliver a diverse lineup of products that protect safe, comfortable vision for not only top athletes but a wide range of users.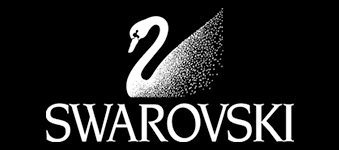 Swarovski
Swarovski has brought their crystal elements refined style to the world of eyewear. Their elegant collection features accents with their renowned precision cut crystals, rich colors, and fine craftsmanship. Luxury eyewear has never sparkled so wonderfully.
Swing
There is no holding back when it comes to style and practicality in this line of gorgeous eyewear. They have everything from playful colors and patterns to sleek frames set for the corporate world. Swing is proud to note that their materials are antibacterial, BPA free, antiallergic, organic, and extremely lightweight.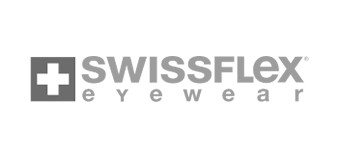 Swissflex
Designed for lightweight comfort with durability. These frames are engineered with a unique suspension system for unparalleled stability. Swissflex has harnessed the power of a high-performance polymer originally developed for the Mars Mission for heat and chemical resistance frames determined to last.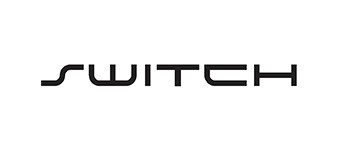 Switch
Switch Vision offers the world's first magnetic interchange technology for all of your sunglass needs born out of eight decades of eyewear design and innovation from Liberty Sport and engineered in our lab.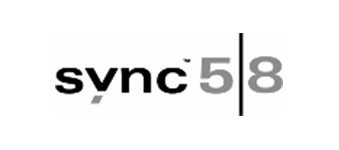 Sync
Focusing on primarily near tasks has changed human vision. Putting more pressure on our eyes to read smaller and smaller screens requires a new type of lens. Sync allows for effortless focus and change in depth of field reading, allowing the eye to remain relaxed throughout the day.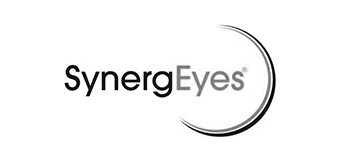 SynergEyes
SynergEyes hybrid contact lenses transform the vision for patients with astigmatism, presbyopia, and irregular cornea conditions. Since the first generation of hybrid lenses came to market in 2005, the company has continued to develop and deliver advancements in hybrid contact lens technologies. Generation 2 lenses combine new high-Dk materials with more comfortable, vision-optimized designs. In 2015, several new products expanded the vision possibilities for patients that will benefit from this leading technology.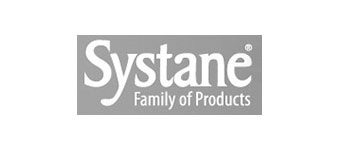 Systane Balance
People can get Dry Eye Syndrome (DES) for a variety of reasons, one of which could be Lipid Layer Deficiency. Lipid Layer Deficiency is when the tears in your eyes evaporate too quickly, leaving your eyes dry, itchy, and irritated. Systane Balance Lubricant Eye Drops not only offer relief from Dry Eye symptoms but has been shown to help rebuild the natural tear film's lipid layer, providing long-lasting relief.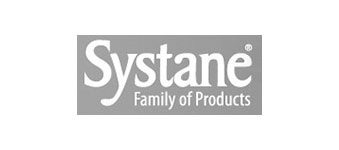 Systane Eyelid Cleansing Wipes
Our eyes are incredibly sensitive, so they require special care when you clean them. Systane Lid Wipes are perfect for removing oily residue and makeup and gently cleansing your eyelid area. They are non-irritating, hypoallergenic, and convenient to use, making it easy for you to keep your eyes clean and healthy.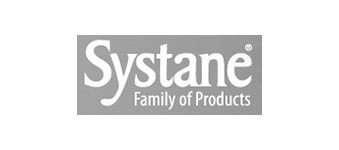 Systane Ointment
Systane ointment can help provide long-lasting relief for Dry Eye Syndrome (DES) sufferers while they sleep. This rich ointment is specifically formulated for nighttime use, and its preservative-free formula helps minimize potential irritation for sufferers of
severe
Dry Eye Syndrome.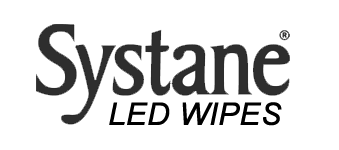 Systane Omega 3 Supplements
Systane Omega 3 Supplements are a source of fatty acids, which can help relieve the symptoms of Dry Eye Syndrome (DES). Fatty acids can also help maintain good overall health, maintain and support good cardiovascular health and support cognitive health and brain function.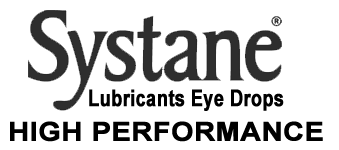 Systane Ultra High Performance
Systane Ultra High Performance eye drops can provide extended protection and immediate relief from Dry Eye Syndrome (DES) symptoms that result from insufficient quality or quantity of natural tears. They do this by working with your natural tears to extend the protective film of lubricating tears that cover the surface of your eye and reduce eye dryness.
Systane Ultra Hydration
Systane Ultra Hydration Lubricant Eye Drops can help restore damaged ocular surface cells by providing prolonged hydration and lubrication. They can also provide relief from symptoms associated with damaged ocular surface cells.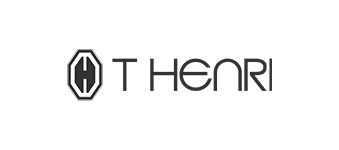 T Henri
Incorporating details from the aerodynamics, ventilation, and exhaust systems of the world's rarest performance vehicles, the supercars of the past century are the inspiration behind the formulation and design features of T Henri's debut collection.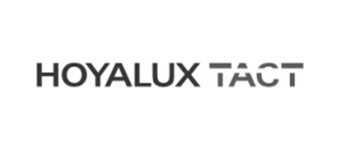 Tact
Computer Vision Syndrome (CVS) affects millions of users daily, with headaches, double vision, dry eyes, and even sensitivity to light. Whether you work in IT, teach, or work in a lab, you spend countless hours in front of a screen. Hoya's lenses are specifically made to help elevate the stress caused by prolonged visual strain.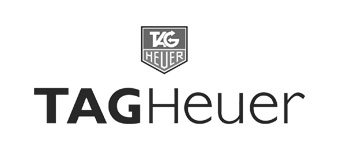 Tag Heuer
With its sober design, the new Urban collection fits every situation of your modern daily life. Whatever the choice you make, you will find TAG Heuer Eyewear's key features: comfort and ergonomics.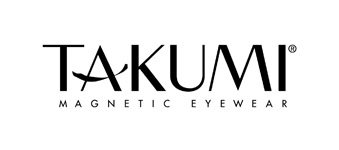 Takumi
Radiating quality while maintaining a simple elegance, the Takumi collection is a streamlined fusion of art, luxurious styling, and sophistication. Inspired by the graceful lines found in Japanese design and the enterprising spirit of the West, Takumi, meaning master craftsman, lives up to its definition.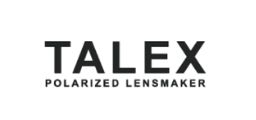 Talex
The ultimate sunglasses provide exceptionally clear vision and eliminate harmful light and eyestrain. An independent research team at the Osaka City University Graduate School of Medicine studied the effects of TALEX lenses on sunlight glare and found that TALEX lenses significantly protected the eyes from fatigue. The high performance of TALEX lenses in various applications—sports, fishing, shooting, driving, and everyday wear—is attracting growing attention worldwide.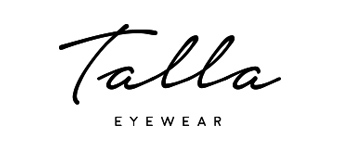 TALLA EYEWEAR
TALLA EYEWEAR is a Men, Opticals and Sunglasses collection designed, imagined by Gianluca Gualandi.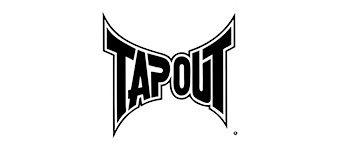 TAPOUT
TAPOUT has been at the forefront of Mixed Martial Arts since its inception. TAPOUT is more than a brand and a lifestyle; it's a movement based on the culture, dedication, and passion found in the sport, and that transcends beyond. The eyewear collection channels this passion into frames that are as functional as they are fierce.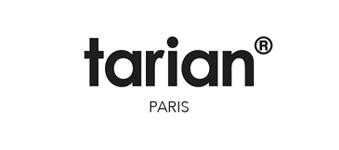 Tarian
Travel back in timeless fashion with Tarian eyewear for prescription and non-prescription lenses. Tarian is a brand guided by a love of colour, clay, and ceramics. With beautiful styles inspired by the 50s, you'll find a truly unique pair of frames to complete your look.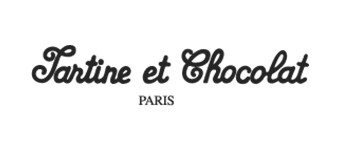 Tartine et Chocolat
Tartine et Chocolat began in 1977 when Catherine Painvin couldn't find comfortable and chic clothing for her children. Children's fashion has never looked so good since. Tartine et Chocolat has a range of high-quality children's products and has extended its reach into the world of eyewear for children. The styles of this collection have themes for each season, such as bows, shields, or lozenges. You won't find silly animals or funky patterns in this collection, each frame has a feel of elegance to its styling.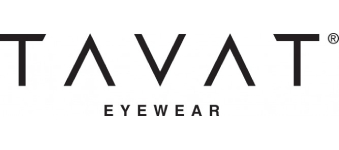 TAVAT Eyewear
Discover TAVAT Eyewear, the epitome of sleek sophistication and unparalleled craftsmanship. Born in the heart of the Italian Dolomites, TAVAT unites timeless design with innovative technologies to create eyewear that embodies both style and functionality. TAVAT's meticulously crafted frames, made from premium materials, harmonize modern elegance with enduring quality.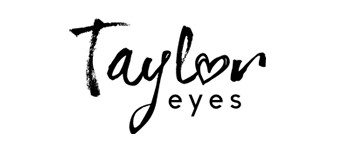 TaylorsEyes
Classic shapes in fun colours; Taylor Eyes adds a layer of fun to your style. The bold frames draw attention to your eyes, truly making your look all about you. Taylor Eyes eyewear is all about making a statement. So what do you want your glasses to say about you? Taylor Eyes says it all.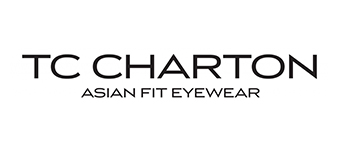 TC Charton
The brand was designed to accommodate higher cheekbones, lower nose bridges and other ethnic features that make conventional eyewear impossible or uncomfortable to wear. With over a hundred different frames to choose from, the wearer can have a great fit without having to compromise on style and luxury.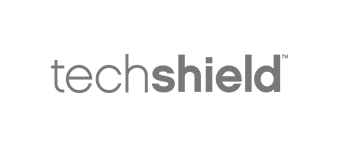 Techshield
Techshield is a family of high-performance anti-glare coatings by VSP Vision Care designed to enhance both the visual performance and cosmetic appearance of your glasses. Designed for busy buyers on the go, Techshield prides itself on its simple system and easy to remember names, so you can get your glasses and get on with your day.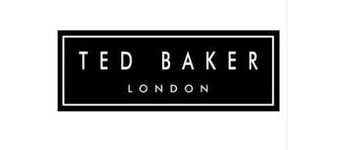 Ted Baker
Ted Baker eyewear (a sub-brand of Tura Inc) is a quirky brand that features mixed styles of retro influences and contemporary fare. Considered a quintessentially British brand, Ted Baker eyeglass frames emphasize clean silhouettes and iconic details.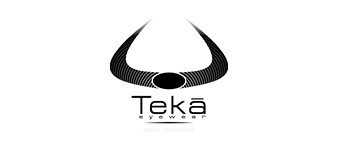 Teka
This classy eyewear line is fashioned for the trendy and sophisticated woman. Chic, classy styles define the collection. Teka frames feature seamless incorporation of exotic materials such as leather and rare woods of different grains and colors.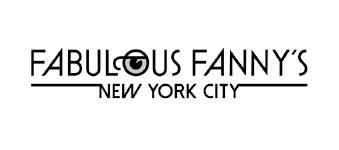 test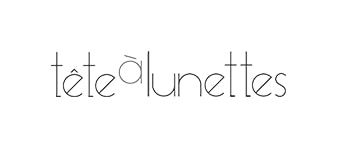 Tete a Lunettes
This line of children's frames by Caroline Braum embodies the wonder and whimsy of childhood with high-quality materials parents will love. With a pallet of vibrant colours and fun shapes, Tete à Lunettes are an excellent choice for any child.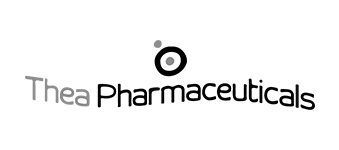 Thealoz
Thealoz protects dry eyes at a cellular level. Discover protection and hydration for your eyes without preservatives or phosphates. With the power of a natural disaccharide, Trehalose, these eye drops preserves your eyes' optimal chemistry. Use Thealoz as often as you'd like to avoid the effects of dry environments and computer eye strain.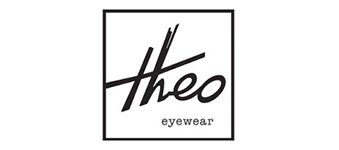 Theo
THEO eyewear began in 1989 in Antwerp, Belgium. The concept behind THEO frames is to create eyewear that turns heads and leaves a lasting impression on those around you. This memorable line of eyewear features bold and colorful designs that you will not find anywhere else. If you are looking to compliment your personality with something truly unique, check out the full collection of THEO eyewear.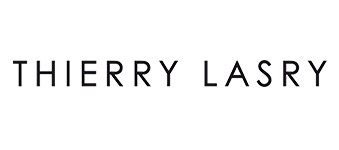 Thierry Lasry
French designer, Thierry Lasry launched his eponymous sunglass line in late 2006. Raised in a highly creative environment by an optician as a father and a designer as a mother, Thierry Lasry went on to create a sunglass brand aimed at a certain Elite looking to distinguish themselves out of the crowd.. THIERRY LASRY sunglasses are based on the concept of « futuristic vintage » fusing vintage inspirations with an updated, modern and avant-gardist touch. The sunglasses are all flat fronted, giving a futuristic twist to retro-inspired shapes.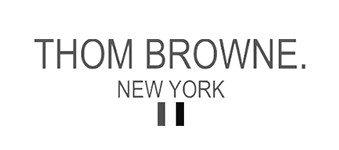 Thom Browne
Thom Browne's clothing is tailored to meet his exacting standards. Known for using traditional methods to create fashion that nods at his heritage, he brings that same style to his eyewear. Simple frames are given an edge with modern touches, these are soft-spoken statement glasses.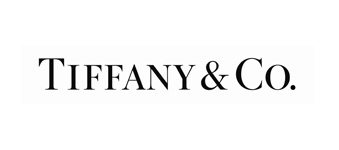 Tiffany
Tiffany Eyewear offers an elegant outlook on style with impeccable craftsmanship and unexpected details. Their iconic jewelry collections inspire many of these exclusive designs.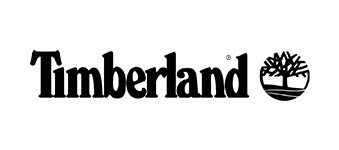 Timberland
Timberland, a wholly-owned subsidiary of VF Corporation, is a global leader in the design, engineering, and marketing of premium-quality eyewear, footwear, apparel and accessories for consumers who value the outdoors and their time in it.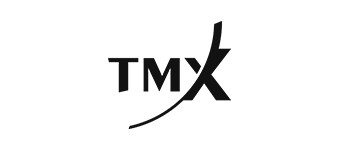 Timex TMX
Timex, world-renowned for ages in the making of precision watches, now introduces the Timex Eyeglasses Collection. Made by Kenmark Eyewear, one of the world's largest makers of eyeglasses, Timex Eyewear is well-made and comes in a large variety of shapes and colors to fit all tastes.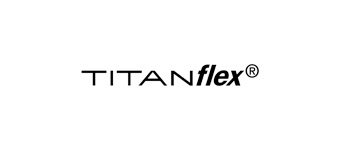 Titan Flex
TITAN
flex
frames (under the Tura eyewear umbrella) provide unprecedented performance eyewear for men. Superior memory metal technology combine with the best quality materials at an affordable price point. Every single pair of TITAN
flex
eyeglass frames is super flexible at the bridge and temple points, and ultra light weight. Technology, style, and comfort, for the most discerning man.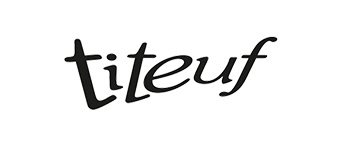 Titeuf
Childlike in its simplicity but an adult in its design, Titeuf is eyewear for kids. Find no-nonsense looks that continue to harness the uniqueness of every child through accent colors and muted patterns. Made of high-quality materials that withstand a young boy's lifestyle.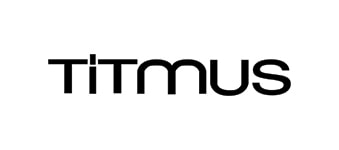 Titmus
With a variety of designs to choose from and many different frame styles and color options, you can easily find Titmus safety glasses that have a look you love. No matter which glasses you choose, you're sure to feel comfortable as many styles include foam cushioning and rubber pieces for a secure fit.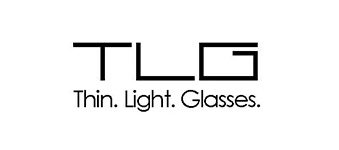 TLG
A men's collection designed to be modern, thinner and lighter through the combination of innovative materials with technological features. Designed with 100% Pure Titanium, this material of choice is lightweight and has high strength qualities and a fatigue life that can be trusted for durability and long wear and tear.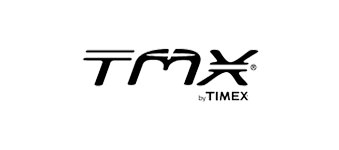 TMX Kids
The TMX collection for kids by Timex is a sports inspired eyewear collection showcasing extreme styling and high energy designs. Paired with quality materials, these frames are built for the active and adventurous teens who wear them.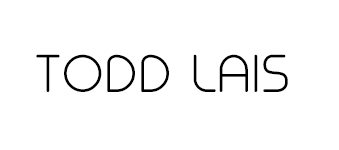 Todd Lais
The Todd Lais collection from Symmetry Eyewear uses color, design, and frame thickness to create lightweight, fun, and athletic frames.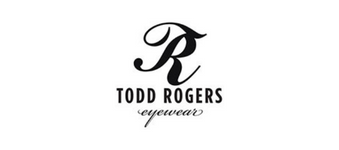 Todd Rogers
Todd Rogers mission is to design and manufacture eyewear using the very best materials, combining Todd's optical knowledge of what makes good glasses fit great, and his outrageous attention to detail.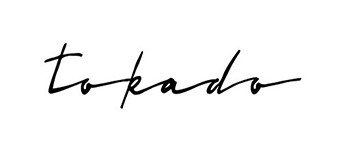 Tokado
Upholding a long tradition of excellence, Tokado eyewear combines classic styling with unmatched craftsmanship. Frames from this collection showcase today's cutting edge technologies with Italy's legendary elegance. Their hope is that that you will find a pair you will love and cherish for a long time.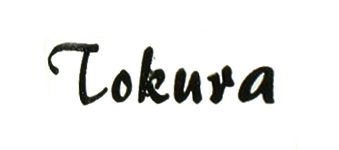 Tokura Flex
The Tokua Flex line of frames from Symmetry Eyewear feature thin bezels and design, often using just wire and minimizing the surrounding frame around the lens.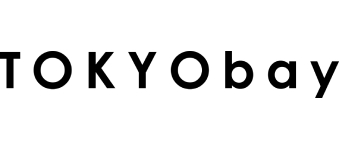 Tokyo Bay
Vintage aesthetics and bold shapes define eyewear from Tokyo Bay. With a seamless blend of timeless sophistication and modern features, Tokyo Bay frames can fit a wide variety of looks, events, and styles.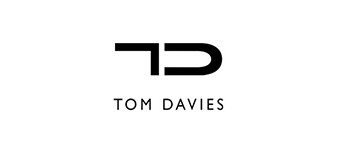 Tom Davies
Each frame in the Tom Davies collection is handcrafted using the finest materials, taking 16 to 22 hours of detailed work to be brought to fruition. Tom Davies aims to bring you frames that fit properly, are comfortable, and bring luxurious style to your wardrobe without being outrageous.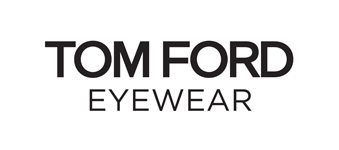 Tom Ford
Tom Ford is the first true luxury brand of the 21st century and places a priority on delivering the highest quality product and the greatest standard of service.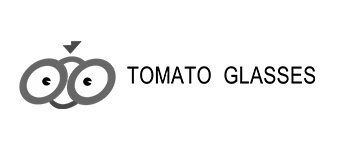 Tomato Glasses
Glasses for infants and toddlers, too! Made with flexible materials, these glasses are comfortable and safe for babies and kids. Tomato glasses are incredibly light and come with a standard head strap. Nose pads and arm lengths are entirely adjustable, so they're snug yet comfy, no matter what. Give your baby a chance for great vision with glasses made just for them!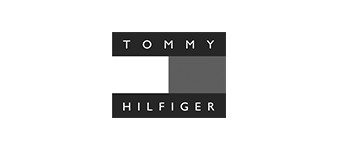 Tommy Hilfiger
High end casual with a dash of preppy American style are signatures of Tommy Hilfiger's designs. Providing unique men's and women's frames with a versatile blend of classic and modern style. Delivering on its unique image that the brand is best known for, each pair captures the true essence of what Hilfiger's eccentric fashion is built on.

Tomoni
Inspired by a frame line fabricated in Japan, tomoni means "together" and "along with" in Japanese. The meaning of the word reflects how, as healthcare providers, we are here to help our patients every step of the way. As the saying goes, we are in this together, especially when, for some—specifically our low vision patients—vision care can be a difficult path. We are here to provide all our patients with compassionate care and knowledge to empower and support them in optimizing their vision and life-long goals.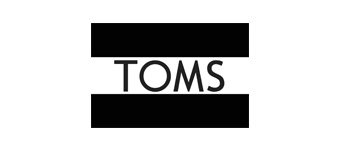 Toms
Shop Tom's sunglasses for a quirky, retro look you can't get anywhere else! Choose from fun and funky styles like tortoise and crystal, in mirrored or matte. Plus, with every pair you buy, you give back to those in need. Our One for One program has helped restore sight to over 500, 000 people in need through prescription glasses, sight-saving surgery, and medical treatment.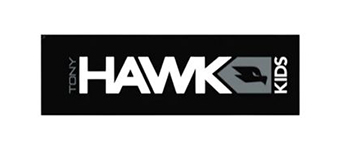 Tony Hawk
Founded in California, the Hawk brand is a globally recognized "skate culture" lifestyle brand that combines style and performance, built for real life. The brand combines innovative styling with creatively used materials to create a pair of frames that compliment any deck.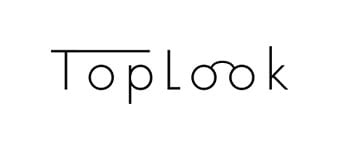 Top Look
TopLook is a Canadian brand founded in 2017.
Inspired by the comments of their dedicated community, their exclusive line of eyewear is designed to benefit all consumers with a very rich design and exceptional quality.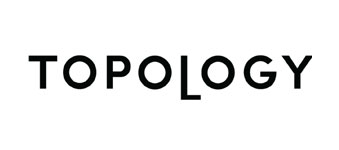 Topology
When it comes to eyewear, one size does not fit all.
That's the realization our founder, Eric Varady, had as he tired of the poor fit and discomfort that always accompanied his off-the-shelf frames. That's when he set out to make custom-tailored eyewear available for anyone.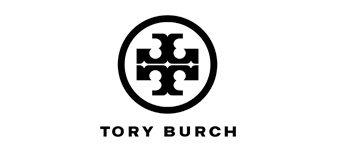 Tory Burch
Tory Burch is an American lifestyle brand that embodies the personal style and sensibility of its chairman, CEO, and Designer, Tory Burch. Beautiful simple designs, which embody a great look and a comfortable fit.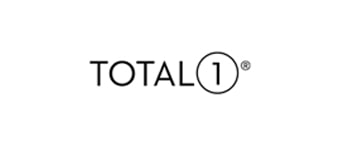 Total 1
DAILIES TOTAL1® contact lenses create a cushion of moisture on your eye making them so comfortable, you'll forget you're wearing them.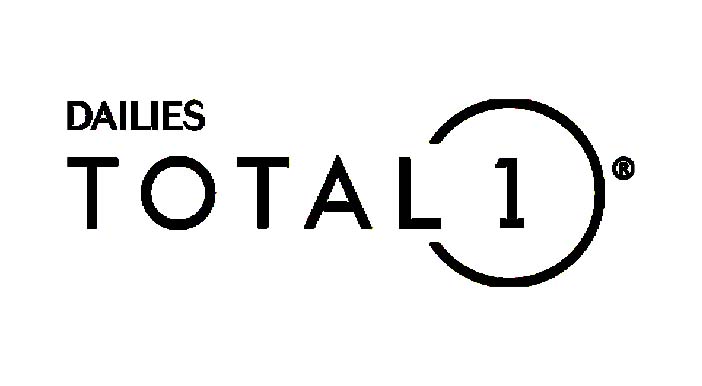 Total 1
Discover a new era in contact lens comfort. Designed with a surface of over 80%* water content, nearly the same as the surface of your eye, Dailies Total 1 leave a feeling of exceptional comfort until the end of your day.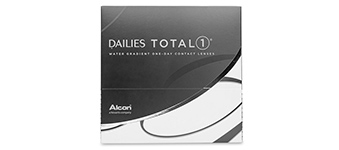 TOTAL 1 DAY FAMILY
Discover the first and only water gradient contact lenses that create a cushion of moisture on your eyes. Designed to offer high breathability and improve the lubricity of contacts, they reduce friction between your eyelid surface and the lens to combat contact lens dryness and provide comfort that lasts. 90% of wearers feel so comfortable wearing them that they feel like they're not wearing contacts at all.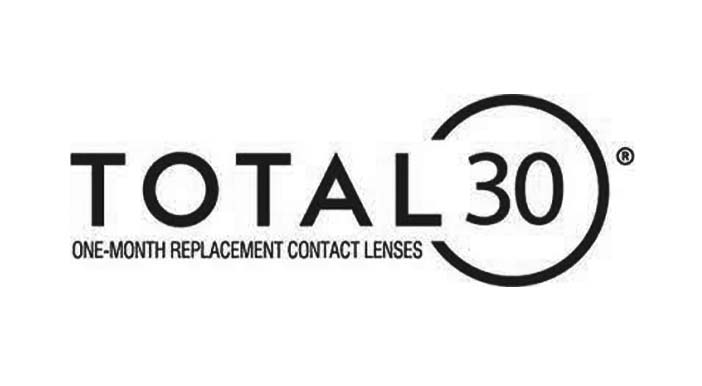 Total 30
Providing unmatched and long-lasting comfort for an entire month, Total 30 contact lenses are like nothing you've ever seen before. Class 1 UV blocking and comfort even at day 30 leave your eyes comfortable and your vision clear. Plus, fewer boxes means less environmental waste.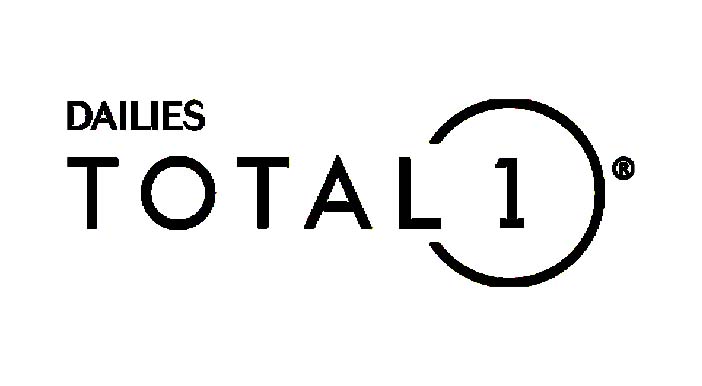 Total1 for Astigmatism
Which contacts can provide the right fit and clarity for astigmatism? Total1 for Astigmatism balances your need for moisture and stability. Total1 soft contact lenses are nearly 100% water at the surface and can help support your eye's natural moisture. The toric lenses use a Precision Balance 8|4 design to enhance stability, holding your lenses in place so you can enjoy sharp vision and an active lifestyle.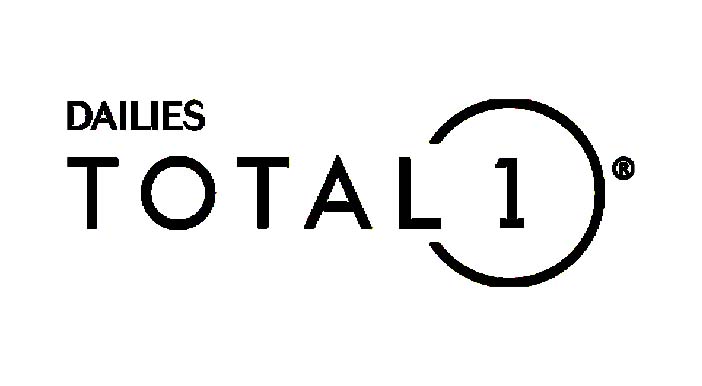 Total1 Multifocal
Total1 Multifocal contacts are designed for seamless vision correction, so you can see up close, far, and everything in between. The innovative technology supports your eye's natural focus, so you can experience sharp vision without pauses. With a silicone hydrogel core for enhanced breathability and improved moisture, you can experience all-day vision support with the convenience of a daily disposable lens.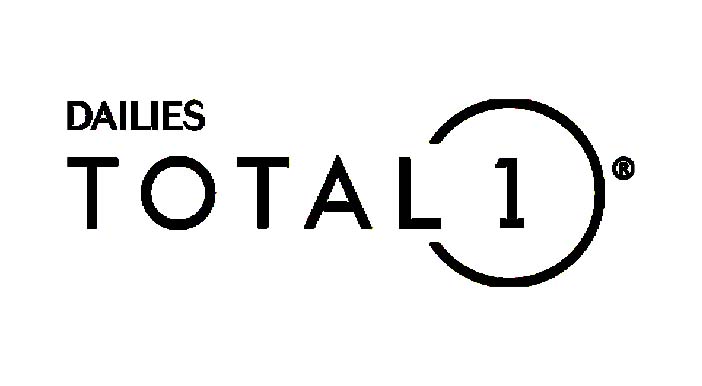 Total1 Sphere
Total1 Sphere is a daily disposable soft contact lens designed for clear vision and an exceptional fit. The silicone hydrogel core places water at the lens surface, enhancing breathability and creating a gentle cushion of moisture for an ultra-soft surface. Sphere contact lenses feature spherical correction to provide even vision correction for nearsightedness or farsightedness.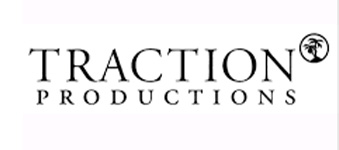 Traction Productions
These stylish avant-garde French frames are a celebration of the unique and are designed to appeal to the ambitious and cutting edge consumer. Traction Productions has been producing high-quality, unique, and fashion-forward frames since 1872.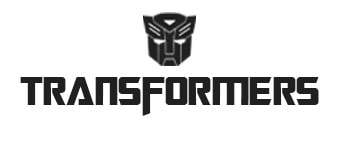 Transformers
Since 1984, the Transformers have kept fans entranced with stories of robots that are More Than Meets the Eye. They offer frames that will make your child excited to wear glasses.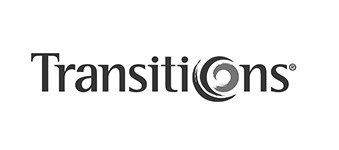 Transitions
Quickly adapt from indoor to outdoor lighting in seconds. Living in the moment means not having the time to switch frames when going from different locations. Designed in USA, Transitions® lenses continuously change based on lighting, so you'll never have swap glasses or suffer from strain headaches again.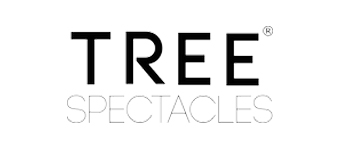 Tree Spectacles
Clean, minimal, and refined. Tree Spectacles are refined handmade frames from Italy and Japan. With innovative technical solutions, these are glasses you can count on. Choose from a variety of sleek designs made with advanced materials and creative design.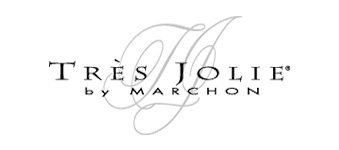 Tres Jolie
The Tres Jolie Collection features ultra-feminine and beautiful styling, shapes, colors, and textures that will complement today's woman and fit her lifestyle with elegance and sophistication.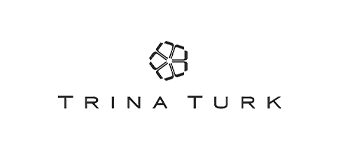 Trina Turk
Inspired by Californian culture, architecture, and landscapes, Trina Turk designer eyewear includes a collection of eye-catching frames to enhance everyday style. Designed with high-quality materials and attention to detail, Trina Turk offers an exclusive selection of women's eyewear with everlasting character.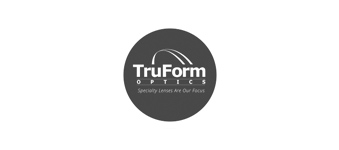 TruForm
TruForm Optics designs high-performance specialty contact lenses for people who need customized support for conditions such as presbyopia, irregular-shaped corneas, and keratoconus treatment.
Trussardi
Trussardi eyewear is the epitome of visionary elegance. This company has expertly tuned their vintage spirit to suit the tastes of modern men and women. With their bold lines and crisp edges, these frames are sure to make a statement.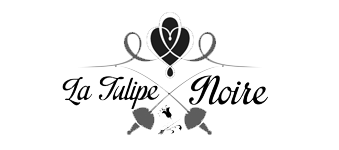 Tulipe Noire
Tulipe Noire offers chic, stylish, and feminine glasses for the modern woman. Whether you are looking for rich earthy tones, delicate pastels, or something bold and breathtaking, Tulipe Noire has a frame to suit your refined taste.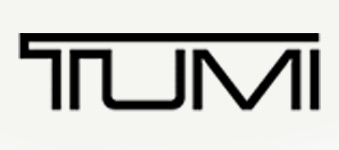 Tumi
Tumi prides themselves on contemporary renditions of frames that flatter a range of face shapes. Add lightweight, acetate temples plus UV lenses and these are your must-have sunglasses for walking around town, day or night.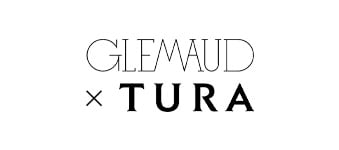 Tura
Tura is a Manhattan-based design house. They have envisioned eyewear as a fashion accessory since 1938. Their brand portfolio includes L.A.M.B., Ted Baker, Lulu Guinness, and more.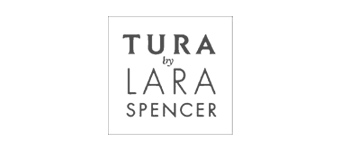 Tura by Lara Spencer
Tura has lead the world of optometry to fashion heights since its inception. For artistic integrity exquisite enough to be responsible for the industry's first designer license, look to Tura. The Lara Spencer Collection is being distributed with inspired women in mind: those who live their lives with the same exquisite passions that Tura was founded upon.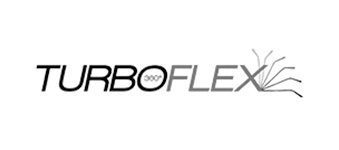 Turboflex
TurboFlex technology can twist 360° to ensure maximum durability and comfort. Using a new blend of materials in a unique configuration, TurboFlex provides total flexibility with a monobloc end piece and a rigid monel temple.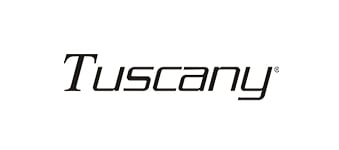 Tuscany Eyewear
Tuscany Eyewear is a privately-held corporation formed in 1996 from New York Optical International. Initially, Tuscany Eyewear preferred to create its own identity and developed its own brands. Having successfully established its own international markets and distribution networks, it actively sought a luxury collection to complement the company and allow the development of a US sales team based on the successful strategies of the international sales team. In 2007 Tuscany Eyewear became the Porsche Design exclusive distributor for the USA, Caribbean and specific countries in Central and South America. It has also introduced award-winning rimless frame programs for optical laboratories.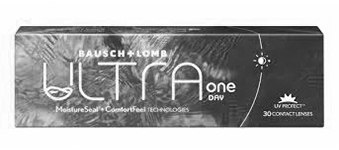 ULTRA 1 DAY
Ultra 1-Day contact lenses feature a next generation contact lens material with Advanced MoistureSeal Technology to deliver a highly wettable surface and excellent breathability for healthy lens wear.  B&L's ComfortFeel Technology delivers outstanding comfort for a full 16 hours of lens wear and supports a stable and healthy ocular environment.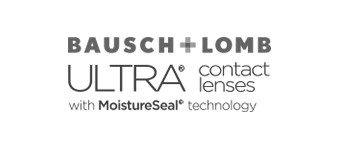 Ultra Multi-Focal
No more compromising – there's now a contact lens solution for those living with both astigmatism and presbyopia. The ULTRA Multifocal for Astigmatism is designed to provide all-encompassing vision correction, using the latest technology to address both multifocal and astigmatism vision needs. The result is a lens that feels comfortable and secure, while providing ground-breaking clarity for those with astigmatism and presbyopia.
Made from silicon hydrogel, the ULTRA Multifocal for Astigmatism lens combines Bauch + Lomb's leading 3-Zone Progressive™ Design and OpticAlign® design to ensure consistent power, effortless transitions, and stability.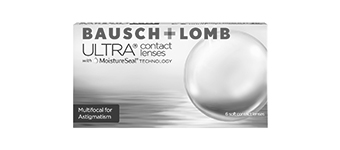 Ultra Multifocal
No need to switch to reading glasses with PureVision2 Multi-Focal lenses. Specialized 3 zone progressive design helps wearers' vision at near, far, and in-between distances. With thin, rounded edges, a natural feel throughout the day comforts users who strain to focus.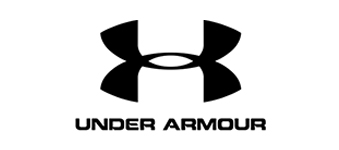 Under Armour
Under Armour sunglasses are built with the same type of performance innovation as all our gear, so they stay put and help you see clearer every time you work out or compete.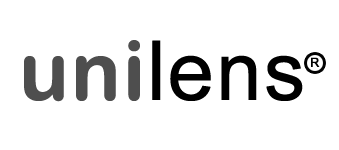 Unilens
Do you suffer from
Astigmatism or Presbyopia? Do you want options beyond traditional glasses? Unilens Contact Lenses from AccuVision are specially designed for people like you. These soft, gas permeable lenses are comfortable and easy to use. They are available in single vision and multifocal varieties and come in disposable or monthly form depending on your unique vision needs and preferences.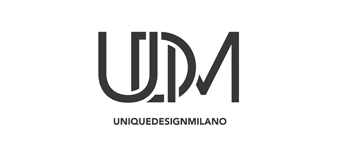 Unique Design Milano
Handmade in Italy, Unique Design Milano offers timeless styles with contemporary aesthetics. Choose from a variety of avant-garde essentials that combine simplicity in design with ingenuity in appearance. See your best, look your best.
Urband
Vintage and modern. Subtle and bold. Neutral and vibrant. Urband eyewear is all about fusing contrasting elements to make something completely new. These frame designs for men and women have just enough personality to supplement your signature look.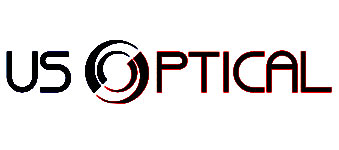 US Optical
We continue to build upon the foundation established by the Cotran brothers. We are constantly in competition with ourselves to uphold the "Fastest Lab In America!™" moniker, striving to provide the highest level of service in the industry.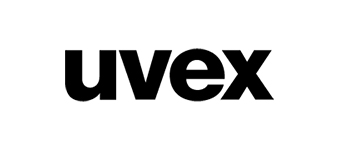 uvex
uvex frames are designed with safety in mind. Protecting you while you work and play, our sole mission is to keep people safe. When you're wearing uvex, you can feel safe. High-quality materials and maximum durability make these frames a no-brainer for the wearer who works hard and plays hard.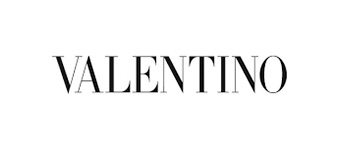 Valentino
Valentino is today one of the most renowned fashion brands worldwide. Valentino S.p.a. is part of the Valentino Fashion Group – one of the world's most storied fashion and luxury groups, also managing the license for the M Missoni brand.
Valerie Spencer
Confidence with comfort. These sophisticated frames come in a variety of metals, zyls, and stainless steel. Designed simply to capture your personality instead of covering it up. Rich colours enhance a diverse collection of shapes - bowties, butterflies, and rectangles are exemplified in cobalt, red, and black.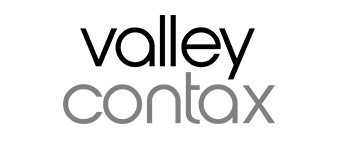 Valley Contax
Valley Contax welcomes you to the future of custom contact lenses. From scleral and multi-focal lenses, to post surgery lenses, they've designed a wide range of contact lenses with your needs and comfort in mind. Try Valley Contax today, and discover how stable and functional your contacts could be.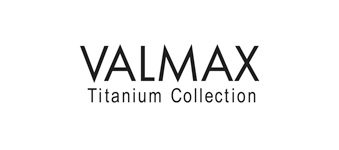 Valmax
Specializing in superb quality titanium frames, Valmax eyewear focuses on a fusion of maximum value with modest fashion. Valmax eyeglass frames are lightweight, durable, and display authentic styling.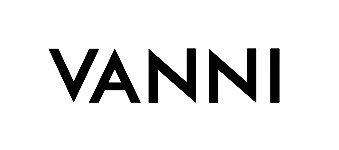 Vanni
VANNI is a trend-setter, an innovator in constructional technique and looks beneath mere appearances to the deeper substance of materials, harmony among shapes, and the power of color.  VANNI is Italian design, 100% made in Italy, and quality at its best.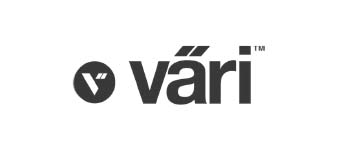 Väri
Väri is designed by opticians with the goal to create the most comfortable glasses on the planet. These frames are made with the highest quality materials for maximum comfort and durability. Image slipping into your favorite pair of jeans, but for your eyes. That's the Väri way.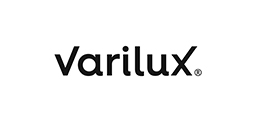 Varilux
Varilux is at the forefront of innovation, bringing you the science of tomorrow, today. It's the only lens tested on our exclusive avatar model and real wearers prior to launch. With the sharper, seamless vision of Varilux, you may even forget they're wearing glasses.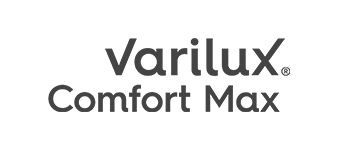 Varilux Comfort Max
Originating from France, Varilux® Comfort Max lenses utilize a new design approach that focuses on maximizing the patient's useful vision zone, not just providing the largest area of 20/20 vision (i.e.normal resolution). This approach – often called 20/Happy vision – goes beyond normal resolution to take into account factors like contrast, binocularity and distortion. By maximizing 20/Happy vision, wearers can use a greater area of the lens, experiencing postural flexibility for all day long vision comfort.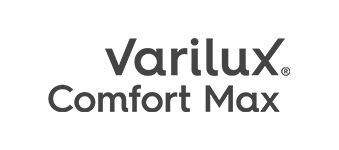 Varilux Comfort Max
Vision changes as you age, but it shouldn't get in the way of how you live, work, and play. Unlike bifocals or ordinary progressive lenses, only Varilux® progressive lenses help you achieve the most natural vision possible. No more squinting in a candlelit restaurant or missing the subtle beauty of a sunset. Get sharp, natural vision at any distance, even in low lighting conditions, with Varilux Comfort Max. Maximized postural flexibility to see sharply and comfortably all day long.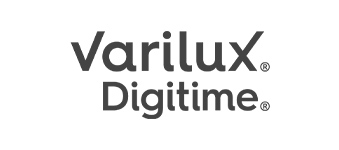 Varilux Digitime
Although Varilux ® Digitime lenses are ergonomically designed for digital device usage, they are also well suited for other near and intermediate activities such as sewing, reading, cooking, and precision tasks. They cannot be used for activities requiring clear far vision such as driving.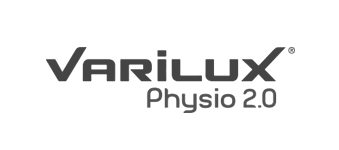 Varilux Physio
In addition to effective visual correction, Varilux Physio progressive lenses are designed in France to provide high-resolution vision in all lighting conditions. Details are visibly sharper and your field of vision is wider, allowing you to enjoy the vibrant world around you.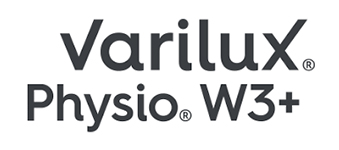 Varilux Physio W3+
The best digital lens on the market today, the Physio W3 lens is digitally carved on both sides to provide the most comfortable, and widest viewing area possible. The name has been change to W3 from "Enhanced", which means that the lens is digitally carved on both the front and back side of the lens. This results in less distortion and a wider "corridor" or viewing area in the middle of the lens. As a result, you get the most comfortable and easy to wear progressive lens that is available on the market today. The recommended prescription range for this lens is -6.00 to +6.00 sphere, and -3.00 to +3.00 cylinder (slab off and prism excluded).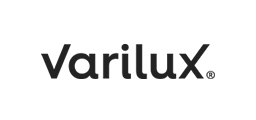 Varilux Progressive
Varilux progressive lenses can provide precise vision correction and seamless transitions for viewing any distance. With Xtend technology, these lenses can offer natural vision, say goodbye to tilting or angling your head for clear focus. You can experience sharper clarity and effortless comfort with Varilux progressive lenses.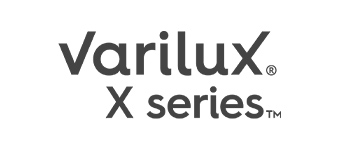 Varilux X Series
Varilux® X Series™, featuring Xtend™ Technology, is Essilor's most advanced progressive lens available from France. In addition to providing sharp vision and smooth transitions at any distance, it extends your vision within arm's reach, so you no longer have to tilt or angle your head to find your focus.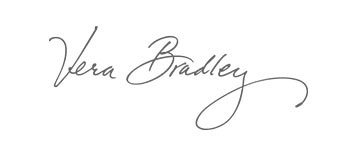 Vera Bradley
Located in Fort Wayne, Indiana, Vera Bradley continues to remain steadfast in our commitment to excellent quality, exclusive designs, and dependable customer service.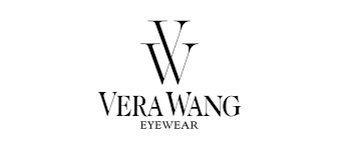 Vera Wang
Vera Wang was born on June 27, 1949, in New York City. A former figure skater, Wang was senior fashion editor at Vogue for 15 years and then a design director for Ralph Lauren. She designed her own wedding dress, then opened a bridal boutique and soon launched her signature collection.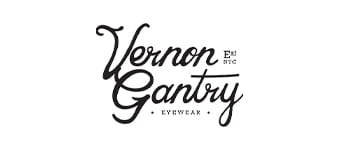 Vernon Gantry
Vernon Gantry combines elegant designs and unmatched affordability for people looking for that unforgettable "personal touch." This means you won't find Vernon Gantry online—you'll find them in premier optical shops that focus on delivering above-and-beyond experiences. Fight back against poor fitting and low-quality frames and choose Vernon Gantry.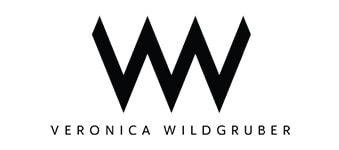 Veronika Wildgruber
Through research and experimentation, this collection fuses individual elements into a new and multi-layered aesthetic. Crossing lines create intervening spaces; varying thicknesses evoke a sense of depth. Daring material combinations alongside delicate colour tint transitions result in an unexpected three-dimensionality. Inspired by architecture, the future and geometry.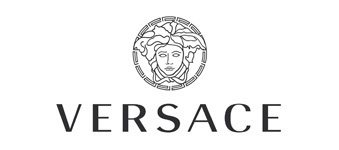 Versace
Founded in 1978, Versace holds the ultimate status in style.  The Versace name is World famous and centered on the idea of a world of fashion, glamour, and sexiness.  Versace eyewear is striking and designed to combine technical innovation with stylish design.  The frames are distinctive, and like many of Versace's accessories, they often feature details taken from the house's graphic language.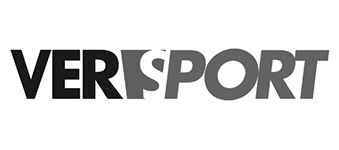 VERSPORT
For clear vision, while you do what you love, get yourself a pair of Versport frames. Versport focuses on sustainability, durability, and comfort so you can enjoy all your favorite activities. With international expertise, you can feel confident in any Versport frames that suit your style.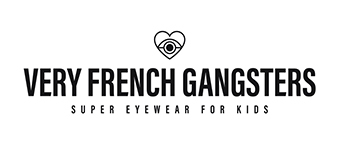 Very French Gangsters
Made in France with a focus on strong style, VERY FRENCH GANGSTERS eyewear was created specifically for children and teenagers. This collection combines fine and graphic shapes with bold, audacious forms. Color their world and complement their look with dark shades, pops of bright, or soft palettes.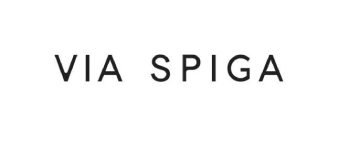 VIA SPIGA
As a trailblazer in the fashion industry, Via Spiga is celebrated for its unique Italian flair and creative, globally-inspired designs.Through its groundbreaking use of premium metals, eye-catching decorations, and a snug fit, Viga Spiga is redefining the look of women's eyewear.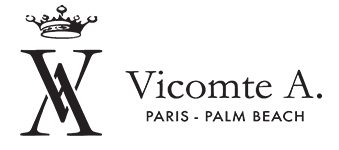 Vicomte A
Preppy looks with a touch of humor. From the French ready to wear brand founded in 2005, this brand is colorful, enthusiastic, and chic. They take traditional looks and give them a twist for an aristocratic cheekiness. Absolutely stylish, but without taking themselves too seriously.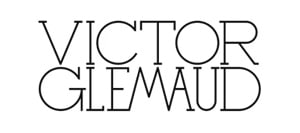 Victor Glemaud
With bold, geometric shapes and timeless designs, eyewear from Victor Glemaud combines style and versatility in designs great for eye-catching everyday looks and stunning statement accessories.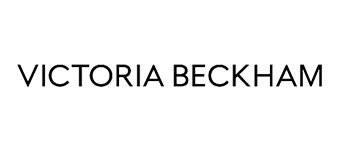 Victoria Beckham
Victoria Beckham Eyewear showcases only the finest craftsmanship and fabrication. Expertly handmade in Italy, using ZEISS lenses, Victoria Beckham Eyewear combines optimum optical design with performance and protection.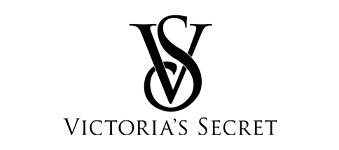 Victoria Secret
Victoria's Secret glasses is a collection that combines a celebration of femininity with trendy glasses shapes. The effect of this combination creates a sexy and classy allure that is designed for glamorous and self-confident young women.

Victoria Secret PINK
Victoria Secret Pink glasses is a collection that is fun, feminine, trendy and designed for women. All glasses in the collection are made with durable plastic and carefully constructed to display a bold and stylish design.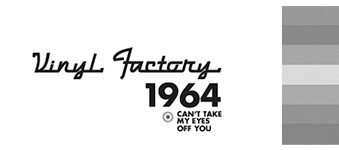 Vinyl Factory
If you're looking to take a step back in time to the stylish 60's and 70's you'll want to check out Vinyl Factory's collection of frames. Pop inspired colors and retro shapes take on a modern feel in this fun collection of fashion eyeglasses.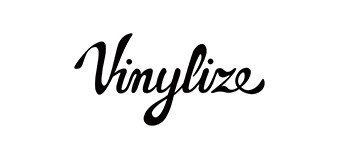 Vinylize
Handmade in Hungary since 2004, this innovative brand upcycles vinyl records into high-quality, hand-crafted eyewear.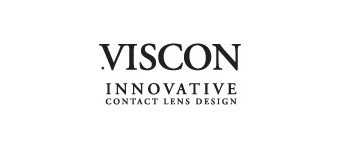 Viscon
Founded in 1974, Viscon®
has proven to be a leading innovator in the contact lens industry. Decades of research and development have led to a large selection of Viscon® contact lenses that aim for the highest standards. Crisp visual acuity, comfort, and excellent quality are evident in every lens.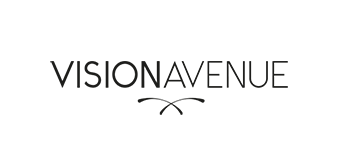 Vision Avenue
Vision Avenue frames are professionally designed by their team in Montreal. Designers, stylists, opticians, and marketing specialists work together to create a fashionable product that will adapt to everyday life. Their design is carefully considered to create a line of frames that will showcase every facial feature. Each frame is meticulously inspected by opticians to ensure the greatest comfort and fit, and all frames are named after Canadian streets!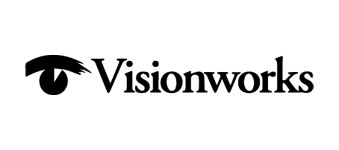 Vision Works
Visionworks is a leading provider of eye care services in the U.S., sitting at the intersection of healthcare and retail. We are devoted to healthy eyes. We are passionate about flawless vision. We want every person who visits our stores and affiliated doctors to have an incredible experience, in an unexpectedly simple way.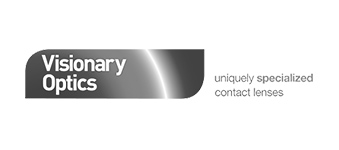 Visionary Optics
Visionary Optics creates customized scleral contact lenses to enhance your vision, comfort, and wear time. Their lenses are uniquely specialized; designed to provide additional hydration, correct astigmatism, and more. Discover your best vision with Visionary Optics.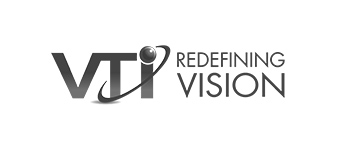 Visioneering Technologies Inc.
Experience clear vision at all distances with the help of NaturalVue Multifocal 1-Day Contact Lenses. These specially designed lenses can help control myopia, with 98% of children showing a decrease in myopic progression. They also help treat presbyopia to give you crisp close-up vision. Instead of reaching for reading glasses, see near, far, and everything in between with clarity, thanks to NaturalVue Multifocal 1-Day Contact Lenses.  
Visiostyle
Provide you with one of the most extensive selections of frames and clip-on products in Canada, combined with a second to none service as well as the best price and quality available in the Canadian optical industry.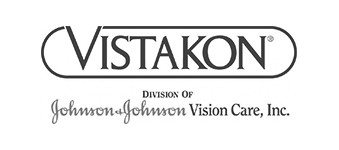 Vistakon
VISTAKON® has become a world leader in vision care through our unwavering commitment to the highest standards of quality.Through our worldwide network of eye care professionals, we gather insightful feedback that is used to further the safety and improvement of our products and processes.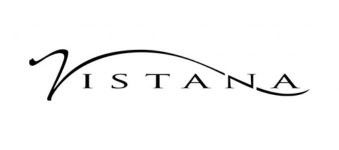 Vistana
Vistana sunglasses are your perfect companion for sunny adventures and stylish moments! These shades elevate your eyewear game while protecting your eyes from harmful UV rays. With a wide range of trendy styles and high-quality materials, Vistana sunglasses offer both fashion and function. Whether lounging by the pool or exploring a new city, Vistana can be your go-to accessory for that effortlessly cool look.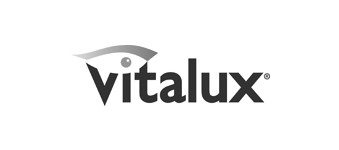 Vitalux AREDS 2 Multivitamin
Vitalux AREDs multivitamins can help delay the progression of Age Related Macular Degeneration (AMD). They contain beta-carotene, vitamins C and E, zinc, copper, lutein, and zeaxanthin and come in easy to swallow capsules.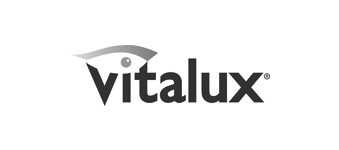 Vitalux AREDS 2 Multivitamin (Chewable)
Vitalux AREDS 2 Multivitamins, which are formulated to help delay the progression of Age Related Macular Degeneration (AMD), also come in chewable form. This vitamin is berry flavoured and contains Vitamins C and E, zinc, copper, lutein and zeaxanthin but does not contain beta-carotene.
Viva Collection
The Viva Eyewear collection, by Marcolin, is a perfect combination of traditional styling and updated temple designs. The men's frames feature sophisticated looks from modern single bar construction to the more conventional double bar. The women's frames feature soft, feminine color tones in a wide variety of flattering shapes. VIVA frames continue to use high quality, handmade acetates and superior metal material.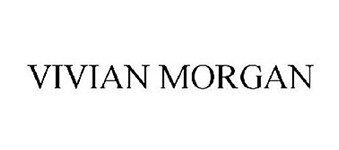 Vivian Morgan
Vivian Morgan eyewear features classic shapes that play with patterns and colors. Affordable, stylish, and built to last, Vivian Morgan creates eyeglass frames to today's modern woman.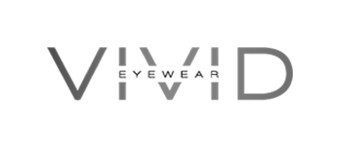 Vivid
Unique. Wearable. Colorful. Eyewear.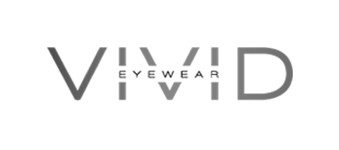 Vivid Kids
Brighten up every day with a pair of Vivid Kids sunglasses. Built tough, but in fun colors for a little personality and charm. Layered acetates, smooth metals, and Swiss-made spring hinges come together in easy-to-wear shapes. Well-constructed glasses at an affordable price point.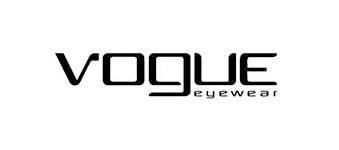 Vogue
Stand out with the unique variety of Vogue Eyewear frames, turning everyday glasses into a fashion statement with a variety of colors, unique details, and sizes and shapes that will stand out.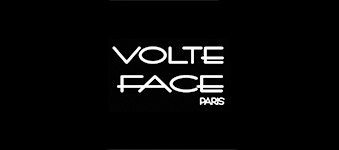 Volte Face
Fabienne-Coudray Melsel has a passion for that which is beautiful.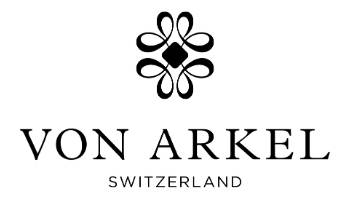 Von Arkel
The highlight of Von Arkel's products is the hinge; a true technical marvel inspired by the virtuosity of the finest watchmaking movements.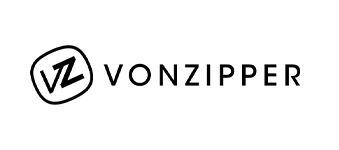 Vonzipper
VONZIPPER is about lifestyle and personality. Our mission is to develop, design and deliver premium eyewear, goggles, soft goods and accessories to the alternative mindset through participation in the sideways subculture and a commitment to the individual. Everything we do is a reflection of relationships; from employees and team riders, to our retailers and their customers. We bring smiles to faces and touch people with positive declarations of rebellion.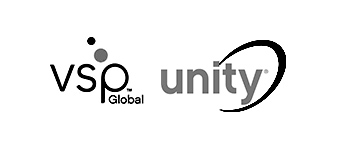 VSP Unity
Unity features a comprehensive portfolio of progressive, task-oriented, and single vision lenses and contacts designed around the philosophy that exceptional vision should come without limitations.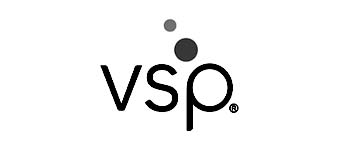 VSP Via
Unity VIA VSP lenses are progressive lenses that come with automatic reading height optimization and variable inset technology, making them easy to wear and fit for you.
Unity VIA lenses feature a larger usable reading area, allowing for comfort and functionality to combine beautifully and help manage presbyopia.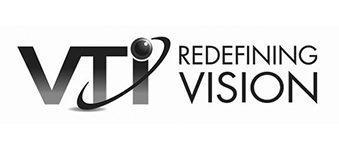 VTI
VTI is headquartered in Alpharetta, Georgia, is an innovative new company that is dedicated to redefining vision. With a portfolio of technologies to address eye care issues such as presbyopia, myopia and astigmatism, the company uses creative and differentiated design approaches to develop products that will ultimately enhance practitioner and patient experiences.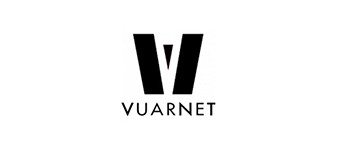 Vuarnet
Made famous by gold-medal-winning Olympic skier Jean Vuarnet, this French luxury collection of eyewear features high-performance materials, classic styling, and a touch of sporty charisma. Worn by 007 himself, Daniel Craig (in Spectre), these eyeglasses and sunglasses aren't merely for good looks. They are renowned for their optical clarity, superb protection, and sporting performance.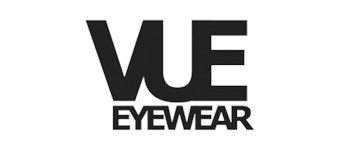 Vue
Vue eyeglass frames seek to provide affordable eyewear for your entire family. You won't need to compromise on fit or style when it comes to the Vue frames collection.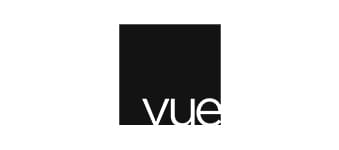 Vue by Alternative Eyewear
Vue offers affordable eyewear for the whole family without compromising on fit or style.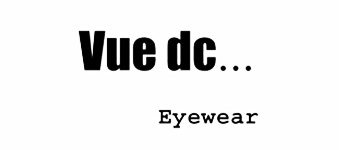 Vue DC
Founded in 2007, France-based Vue DC eyewear is a collection influenced heavily by the silhouettes of the 1930s and 1940s. A personal touch is placed in each frame as they are being individually handcrafted. This retro line pays homage to the past with its fashion-forward styling of today.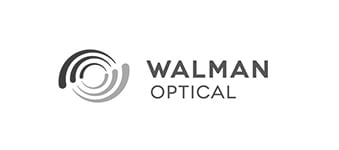 Walman
Dedicated to the latest in digital technology, flexible availability, and variety of designs so you can deliver the best.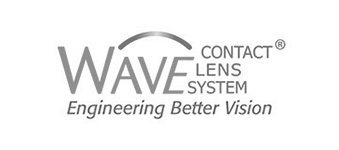 Wave Contacts
Wave contact lenses are made like no other by using the Scout Topographer and Wave Contact Lens Software. The idea is simple: create a lens that nearly mirrors the cornea for the most precise and comfortable fit available. Regardless of the design, Wave produces a lens that is thinner, more comfortable and better centred.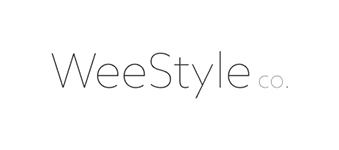 WeeStyle
Introducing WeeFarers for kids 0-12+. Designed by parents with carefully chosen materials, our sunglasses feature 100% UV protection and FDA-approved impact-resistant lenses. Built with durable, bendable frames, you can feel confident you're protecting your little one's vision while they play and explore. Get a pair of WeeFarers today—because safety and style go hand in hand.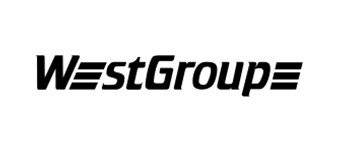 WestGroupe
Spy, Fysh, Elizabeth Arden, and Kliik are just a few notable international brands found in the WestGroupe collection of eyewear. Leading-edge quality and innovation are important features found amongst the 18 brands in their fashionable collection.
WEWE
WEWE, proudly crafted in Korea, brings you the essence of 'Drawing a Beautiful Dream.' Our frames are more than just eyeglasses; they are a canvas for your child's imagination. With safety and eye health as our guiding stars, we've meticulously designed every part to blend strength and flexibility. From INFANT to TEENAGER, find the perfect style and fit for your child's unique journey with WEWE.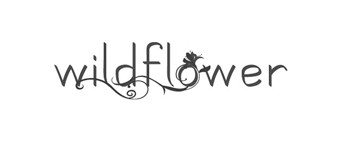 Wildflower
This hip eyewear collection features lively designs that are sure to catch the eye of those around you. The chic styles found in Wildflower frames are perfect for helping you express your unique personality from bold to subtle.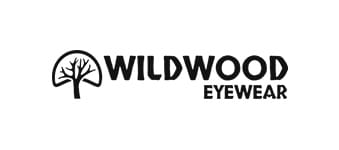 Wildwood Eyewear
Our sunglasses are made from either sustainably sourced woods, plant based acetate, biodegradable materials or recycled plastics. You'll enjoy a clear view and have a clear conscience!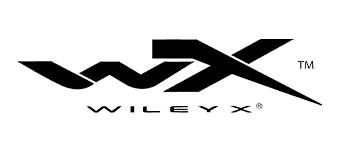 Wiley X
In 1987, Wiley X, Inc. began its quest to become a world leader in the research, development and marketing of protective eyewear and gloves for military, law enforcement and civilian markets. Born on the battlefield by developing unparalleled relationships with U.S. Armed Forces and elite Special Forces units, Wiley X remains a standard issue item with many of these freedom protectors. Wiley X's success quickly escalated when commercial markets that rely on impact resistance began to reach out due to the tremendous reputation Wiley X established within the military and law enforcement markets.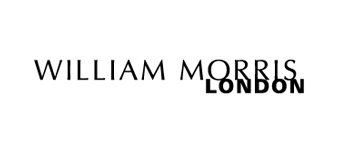 William Morris London
In 1996, Robert Morris created William Morris London – an independent company with a very 'English' brand. The aim? To offer designer glasses to every audience, providing superb original designs that continually evolve.
From humble beginnings to what is today a successful global brand, William Morris London employs staff, agents, and distributors worldwide.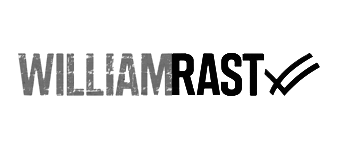 William Rast
William Rast is the joint fashion venture of Justin Timberlake and Trace Ayala. Their rugged designs occupy the crossroads between vintage American fashion and modern tastes, creating a truly unique line of frames.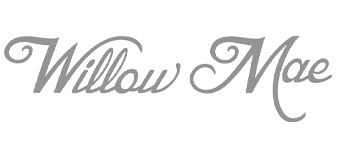 Willow Mae
Willow Mae is a Canadian brand designed specifically for women with petite features and a smaller face. Colourful trendy frames that exude femininity are just some of the hallmarks of the Willow Mae brand. Affordability and durability are an excellent second to the overall look of this unique eyewear line.
Wired
Wired eyewear is contemporary men's' styling geared for the modern-minded. Featuring superb technology, design, and high- grade materials, the refined precision of Wired eyewear is pure perfection achievable through quality manufacturing. Innovative branding details inspired by mechanical and industrial design abound.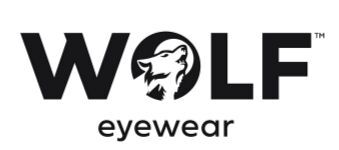 Wolf Eyewear
Wolf Eyewear is a British, family-run eyewear brand. With a reputation for high-quality, innovative frames that reveal your wild side! Founded in 2009, Wolf Eyewear creates bold, beautiful and colourful frames in a growing range of materials and styles for the fashion-conscious.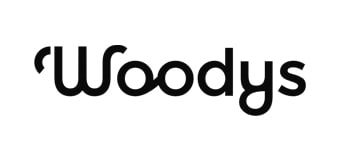 Woodys
Woody's is a Barcelona-based eyewear designer known for their exclusive, high-quality frames. With a focus on elegance and sophistication, their frames enhance users' looks by combining exquisite designs. Distributed in 52 countries across the globe, Woody's showcases an exceptional level of attention to detail, creating frames that are truly incomparable.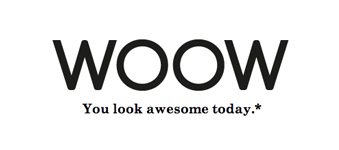 Woow Eyewear
WOOW was created as a collection under Face à Face and has now grown into a strong individual brand for the young and bold, sold in more than 40 countries across the world.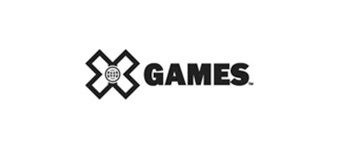 X Games
X Games Eyewear reflects the X Games athlete's attitude and style with progressive shapes and sporty, unique colors. A Flexon nose bridge and spring hinges ensure flexibility and endurance.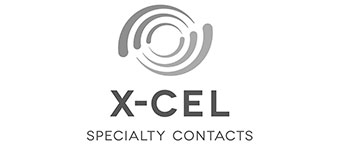 X-CEL
X-Cell is focused on your success. With a wide range of specialty contact lens option, X-Cell has a comfortable and effective lens for everyone. Toric, aspheric, scleral, custom soft lenses and so much more are all available through X-Cell Specialty Contacts.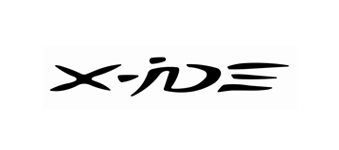 X-Ide
A creative workshop based on the exchange of values and pursuit of excellence, conducted by a capable and dedicated group who makes a design, research and Italian style their strength.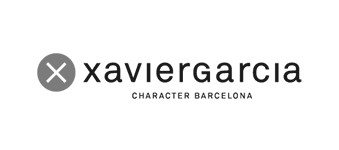 Xavier Garcia
Xavier Garcia takes his time when he designs and produces his personal line of eyewear. Believing in economic sustainability and authentic work, each piece is constructed with these values in mind. Different materials are used to create exciting textures and colors, and simple construction is used to create a trustworthy and lasting pair of eyeglasses.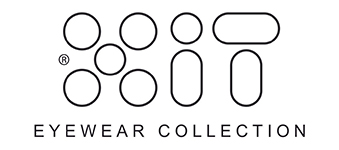 XIT
French design optical frames.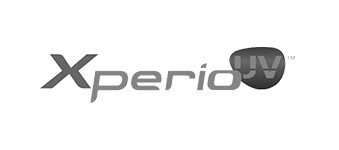 Xperio Polarized
Don't compromise when choosing a polarized lense. Xperio gives the wearer a superior visual experience by eliminating glare and providing comfort that other brands can't match. Have peace of mind knowing you can make split-second decisions with the visual clarity you would expect from a lens designed for outdoor enthusiasts.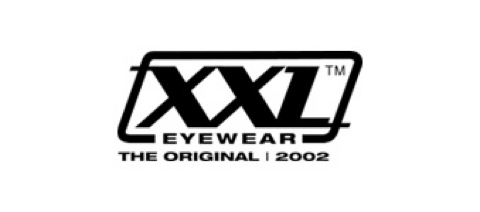 XXL Eyewear
XXL crafts distinctive eyeglasses in hypoallergenic titanium and other superior-quality materials, in proportions that fit the man with larger features perfectly. They offer comfort and are in easy style
Y Concept
Designed and manufactured in Japan, Y Concept frames offer subtle, delicate style with an industrial flair. Each pair of Y Concept glasses nods at vintage elegance while incorporating unmistakably futuristic design principles.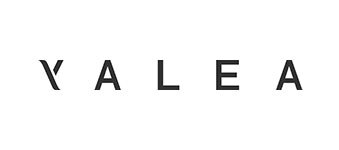 Yalea
Yalea was founded with the aim of creating an eyewear collection sporting a design that is both timeless and immersed in the present. The entire project is driven by the desire to spotlight the beauty of each and every woman, combining aesthetic and ethical values with which every woman can identify.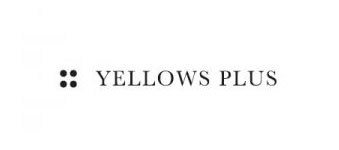 Yellows Plus
For a relaxed, classic pair of frames, look no further than Yellows Plus. Made in Japan, Yellows Plus eyewear put comfort and functionality at the forefront of its design process. Every collection captures refined traditional style with the spice of contemporary trends.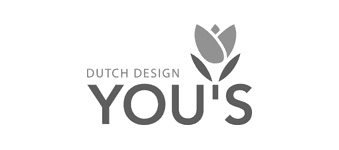 You S
You'S frames provide fashion forward Dutch designs for those who desire bold and beautiful eyewear. Drawing inspiration from the cultural capital of the Netherlands - Amsterdam - You'S eyewear features trend-setting and intricate designs.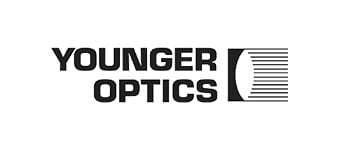 Younger Optics
Founded in 1955, Younger Optics is the world's largest independent ophthalmic lens manufacturer. Younger uses innovative technology and materials to produce high-quality, polarized lenses for your best possible vision.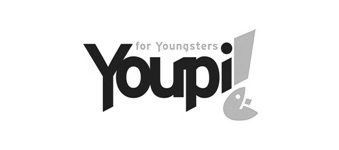 Youpi
Youpi! eyewear features an exuberant and colorful collection of hip, playful, and robust frames. The Youpi! collection wants kids to feel funky and cool when wearing their eyeglasses.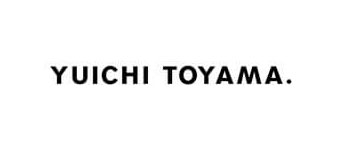 Yuichi Toyama
Combining innovation and tradition, Yuichi Toyama sets the standard for modern "made-in-Japan" quality. Both the person and the brand, Yuichi Toyama takes bold risks to create truly unique designs. Bringing beauty to the mundane, these frames leave little to be desired.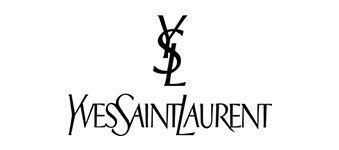 Yves Saint Laurent
Yves Saint Laurent, one of the world's most fashionable designers, has a collection of stunning eyeglasses that are sure to please. Known for European grace and class, these women's glasses frames are for those who put style first. Yves Saint Laurent has been a standout in the fashion industry for decades and never disappoints by expressing his European elegance with classic French sophistication.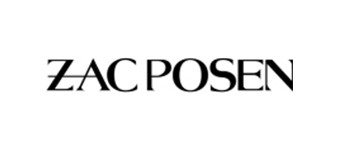 Zac Posen
Mixing artistic style with a zest for flamboyant designs, Zac Posen took the fashion world by storm in the early 2000's. Now that philosophy has carried over to his line of eyewear. Extreme attention to detail and only the finest quality choices in materials are showcased in every pair of frames that Zac offers.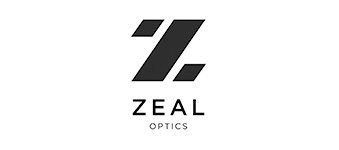 Zeal
Zeal sunglasses are built for outdoor adventurers and are ready to perform in the harshest conditions. Each pair demonstrates high standards of quality while maintaining a practical style. Wanting to lessen their ecological footprint, Zeal frames and lenses use plant-based materials.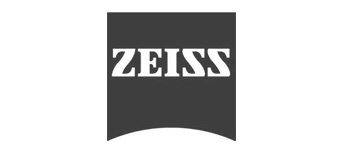 ZEISS
ZEISS provides a broad performance spectrum in each lens category to best serve individual consumer needs. Individualized premium ZEISS freeform lenses provide the highest degree of customization in lens design and the optimal visual experience.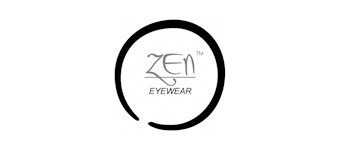 Zen
Zen eyeglass frames have a little something for everyone. Their men's and women's collections are a perfect blend of classic and contemporary designs. If you are looking to add a unique piece to your wardrobe, you will love their Enjoy and Tribe eyewear collections. Both feature exciting, beautiful, and uncommon designs you would never expect but will love.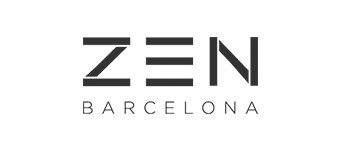 Zen Barcelona
Colourful, designer glasses inspired by Barcelona that fill the day with optimism.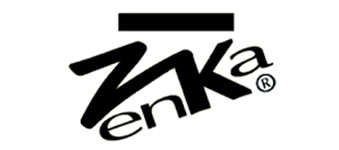 Zenka
Glasses with interchangeable clips, a single frame for a multitude of looks, Dress your eyes!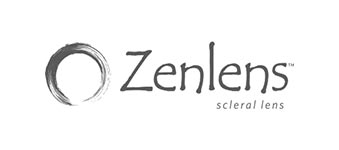 Zenlens
Zenlens scleral lenses are designed to bring ultimate comfort and stability. These remarkable lenses can be fine-tuned to give the ideal fit. Zenlens contacts are an excellent choice for visual clarity and ocular comfort.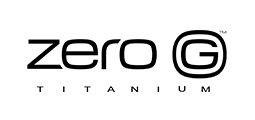 Zero G
Quality, Balance, Strength, Simplicity. Zero G Titanium refers to "zero gravity" or "weightlessness." This exclusive collection focuses on classic, modern, and timeless shapes in rich colors and unique patterns. Designed in California and handcrafted in Japan, Zero G is created with style, balance, comfort, and weightlessness in mind.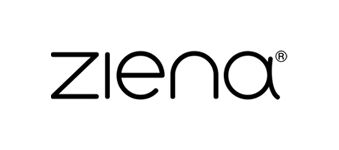 Ziena
Don't compromise on style while protecting your eyes! Ziena's frames are designed for dry eyes. The discreet silicone eyecup helps retain moisture and blocks wind, glare, and airborne irritants. And if you're up for some adventure, our Airshield frames come with a removable foam eyecup. So, explore the great outdoors, whether it's hiking, cycling, or even driving with the windows down. Relieve dry eyes naturally.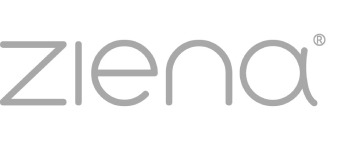 Ziena Eyewear
At Ziena Eyewear, we believe your vision should never be compromised. Our advanced eyewear technology helps provide high-quality sight and comfort by using modern technology that helps protect your eyes from harsh light, wind, smoke, and airborne irritants. If you struggle with dry, uncomfortable eyes, Ziena Eyewear is the choice for you.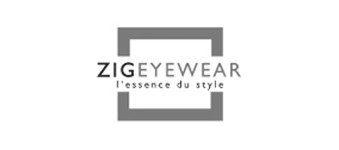 ZIG Eyewear
ZIG Eyewear, headquartered in Montreal, Quebec, has been creating and distributing designer eyewear for the Canadian and European markets for the past 10 years. Designer Cendrine Obadia, a French-Canadian artist with over 20 years of experience in the eyewear industry, has sold hundreds of thousands of frames worldwide.  Cendrine has been an exhibitor at the International Vision Expo East and West since 2003, establishing relationships to sell her designs at select eyewear boutiques across the country.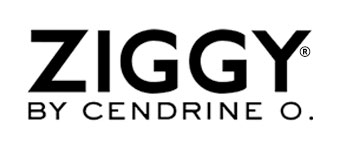 Ziggy
"A new level of style and design has been achieved by this collection. The subtle details and innovative color combinations make this line strictly féminine. Be different ! Be unique ! Create your look !"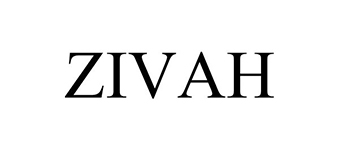 ZIVAH
ZIVAH polarized sunglasses are here to remind you of the good in this world. With every pair purchased, ZIVAH supplies a solar-powered headlamp and 2 pairs of reading glasses to impoverished families without electricity.Enjoy the gift of light and sight with the help of ZIVAH.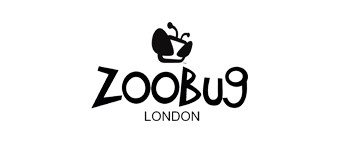 Zoobug
Award-winning children's frames and sunglasses. Designed by an ophthalmologist for babies up to 12-year-old kids. They are guaranteed to last for a full year; if they don't, Zoobug will fix or replace any glasses within the first 12 months. Zoobug works with Orbis to donate glasses to disadvantaged children in Africa, Asia, and South America.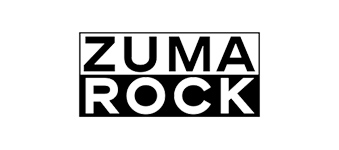 Zuma Rock
Drawing inspiration from skateboarding, high fashion, and traditional sports, the Zuma Rock collection features checkerboard prints, iconic camo prints, luxurious fade materials, and sporty racing stripes. An edgy street vibe prevails in the frames as it does in all of Gwen's collections.